The Best Amazon FBA Coaches to Work with Online (2023)
Looking for guidance on growing your Amazon store? Here are the best Amazon FBA coaches to work with online.
Succeeding at Amazon FBA typically involves a steep learning curve. 
But you can learn faster, if you have a coach. 
With that in mind, here are the best Amazon FBA coaches to work with online. 
These coaches have extensive experience selling on Amazon and will be able to provide you with the guidance and mentorship you need to set up a successful store. 
They'll also teach you how to avoid the mistakes that new Amazon sellers frequently make, and provide you with the information you need to make smart, strategic decisions as an Amazon FBA seller.
This post may contain affiliate links. Please read my disclosure for more information.
Freelance Amazon FBA Coaches and Mentors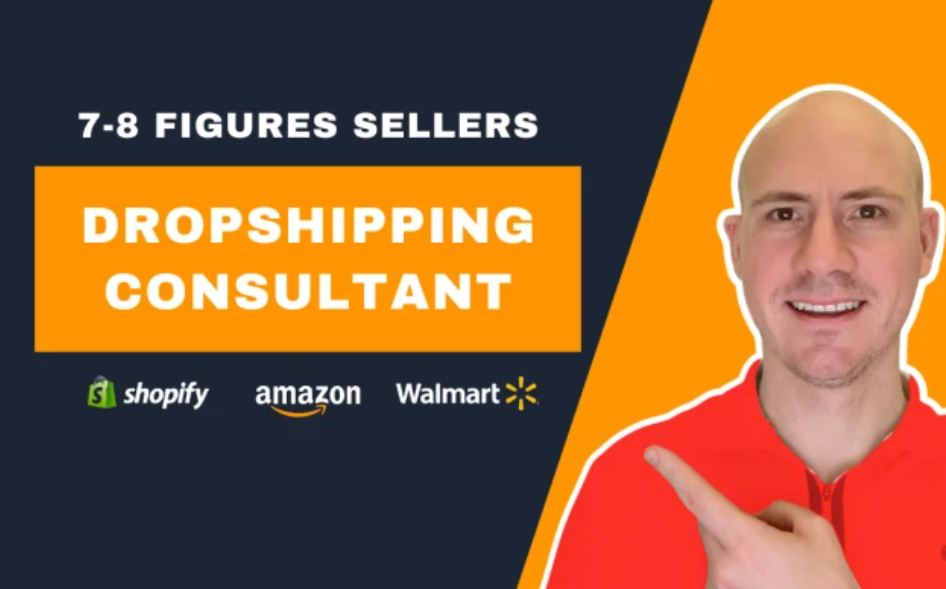 Need help taking your store to the next level? Expanding your brand? Launching in a new marketplace?
Joel Turcotte is a popular Amazon FBA coach who has helped hundreds of stores increase sales from 5 to 6-8 digits. 
Joel worked at 2 aggregators as VP of data, helping acquire ~125 sellers with a combined value of $2.1 billion; then co-founded Flapen Analytic Platform.
He analyzes thousands of brands and identifies the patterns of successful brands/products.
Areas of Expertise: 
Brand Expansion
Channel Expansion
Supply Chain Optimization
Product Listing Optimization & Conversion
Operation Technology Stack
Advertisement & Marketing
Omnichannel Brand
Packages:
Basic:
Have a few discovery questions? Need to validate an idea? This is a 60 minute session where you can brainstorm with Joel.
Standard: 
Preparing to launch a store? Need help preparing your launch strategy? This package includes 5 hours of coaching from Joel. 
Premium:
Is your store doing well? Need help to manage or scale your brand? This package includes 10 hours of coaching from Joel.

Comments from previous clients:
"Joel is extremely knowledgeable in the area of success as a seller on Amazon (and other platforms such as Walmart and Etsy). We had a consultation with him to launch on Amazon.
He gave us excellent advice about product launch versus brand launches, what creates success, and common mistakes people make due to not understanding these factors. He also showed us ways to finance the growth of our business once we get started. He was patient and answered all questions.
We had made big and expensive mistakes prior to meeting Joel, and he had a detailed understanding and advice that allowed us to move forward in the process with confidence with him as our mentor. Looking forward to the next phase."

=> Hire Joel for Amazon FBA coaching here.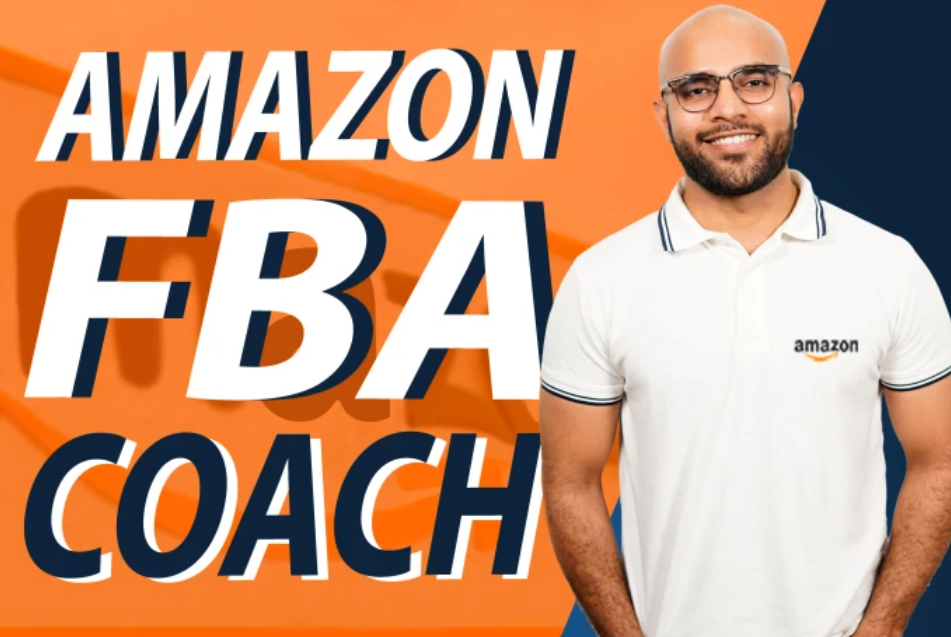 Do you need an Amazon FBA Consultant or coach to audit your FBA business?
Rameez Temuri is an eCommerce consultant who will work with you to create a plan of action to optimize your already running store or kickstart your e-commerce journey.
As Rameez explains, e-commerce courses often make the industry look so easy and profitable that new sellers are always in a delusion that they will be millionaires in no time.
In contrast, when you work with Rameez, he will set realistic goals for you so you can create a genuinely flippable asset.
Areas of expertise: 
Amazon FBA Consultancy 
Product Page Creation
SEO & Optimisation 
Amazon PPC/ Pinterest/ Tiktok/ Instagram Advertising.
Social Media Marketing 
Product Photography & Video Production
Packages: 
Basic: 1 hour consultation
Standard: Two consultations in one week, one hour each time
Premium: Four consultation calls in 2 weeks, one hour each time
Comments from previous clients:

"Rameez did a phenomenal job with the launch of my first Amazon product. He's dedicated, responsive, and has walked me through every step of the way. Highly recommend and look forward to working with him on many more products!"
=> Hire Rameez for Amazon FBA coaching here. 
Andrew V. is an Amazon FBA specialist from Austin, United States. 

His journey began with his own brand in 2016, and since then, he has partnered with over 200 sellers from various niches.
In the past 3 years, Andrew has worked with a leading aggregator, managing massive 8-figure brands.
He can help you with listing build & optimization, SEO, product launch, PPC, flat/feed files etc.
Andrew's track record: 
The $10.2 million glassware brand, "Elixir," - Optimized their listings, facilitated their EU expansion, and helped launch their D2C website.
The $3 million pet brand, "Active Chews," - Optimized their listings on Chewy.com and Petco.com, as well as managed their PPC advertising. 
The $1.8 million art brand, "Art n Fly," - Transformed a negative 50% YoY decline into a positive 10% YoY growth through effective PPC advertising and listing optimization.
Comments from previous clients:
"Andrew is an expert at everything related to Amazon listings and management. He is an extremely effective communicator and is very organized. He integrated perfectly with our team on this project. Would highly recommend to anyone needing assistance!"
=> Book an Amazon FBA Consultation Session with Andrew here. 
When selecting what to sell on Amazon, it's crucial to choose a product that works with your budget.

Not everything fits everyone, and an Amazon FBA coach can help you find what product will be a good fit for you. 
Julija D. is a popular Amazon private label product research advisor.
With years of experience in online sales and research, Julija knows the marketplace inside-out, and she translates this into her reports. 
She's here to provide advice on how to get started, discuss your requirements, and prepare you for success with in-depth market research, customization ideas, and budget advice.
Julija offers three packages: 
The Amazon Starter
The Ambitious Amazon Seller
The Amazon Superstar
With each package, you receive 
A detailed report including 10 pages of explanation on how to correctly do research
Data analysis of historical demand & competition, shipping, FBA fee calculations and more
Suppliers and sourcing agent email for priority service
3 free Ebooks on: How to Rank High on Amazon, PPC for Beginners, 5 Reasons why Opportunity Scores are Dangerous 
Comments from previous clients: 
"Great guidance offered. Julija explains the process rather than blindly giving you a product to sell. I highly recommend beginners to order this service. The ebooks she provided are very insightful yet concise, and the documents offer a great structure to follow so you always know what to do next."
=> Explore Julija's Amazon FBA product research services here. 

Dirk is an Amazon FBA coach with over 13+ years of experience selling on Amazon.
Over the years, he has helped 500+ Sellers of all sizes, from small one-person operations to big corporate companies. 
Dirk has extensive experience with books & KDP publishing. He's also an expert at improving sales and brand awareness, enhancing profitability and ROI, and creating a marketing plan and strategy unique to your products.
Dirk's services include:
Full Amazon Account Management
Brand Registry
Amazon PPC strategic planning and profit analysis
Pay-Per-Click Advertising, Sponsored Products, Sponsored Brands, Sponsored Display
Product Photography & Videography
Graphic Design for Infographics and A+ Content
Amazon Custom Storefront Design & Creation
Logistics & Product Sourcing
Walmart & International Amazon expansion
All-things-KDP - Author Page creation, .epub and .mobi files for ebook upload, kindle unlimited promotions, cover design
Comments from previous clients:
"Thank you to Dirk and team for helping us with our Amazon store! They are great to work with and hope we can work with them again on another project."

=> Hire Dirk as an Amazon FBA Mentor here. 
Final Thoughts
When you are brand new to a marketplace, it's always helpful to be able to pick the brain of an experienced mentor.
This is especially true when it comes to Amazon FBA, where so many moving pieces and nuanced elements come into play.
Hopefully you've found an Amazon FBA coach above that you're excited to work with, and you've booked your first session. 
Happy collaborating! 
Related: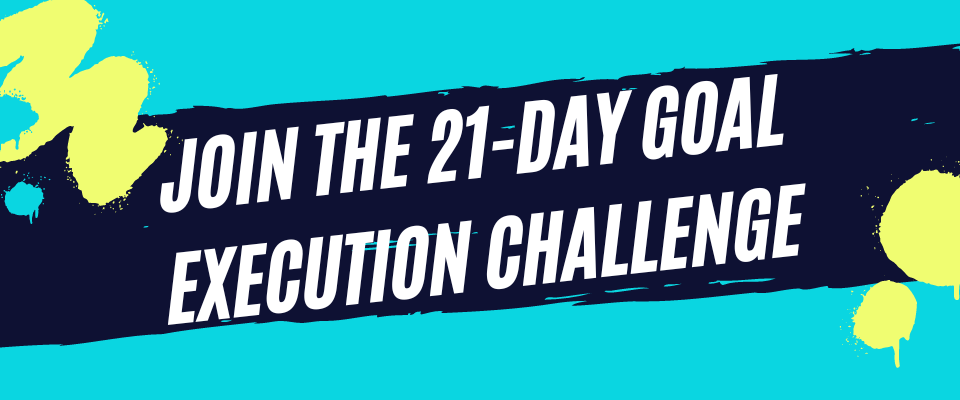 Thanks for reading! If you liked this content, share with a friend:
Dec 09, 23 08:34 PM

Below is a quote from Jhené Aiko's Poetry Book, 2Fish, that is both moving and beautiful. Here's a moment of reflection on the words in the excerpt and the meaning they convey.

Dec 08, 23 08:08 PM

It's an amazing thing to hear a person's life story, read aloud. Here are the best biography audiobooks to give you a peek into different iconic perspectives.

Nov 30, 23 09:41 PM

Would you like to improve your ability to read people? Here are the best body language books that will boost your social intelligence.