10 Best Books about Learning That Will Blow Your Mind
What if you could optimize the way you learn? You can! Here are the best books about learning to get you started.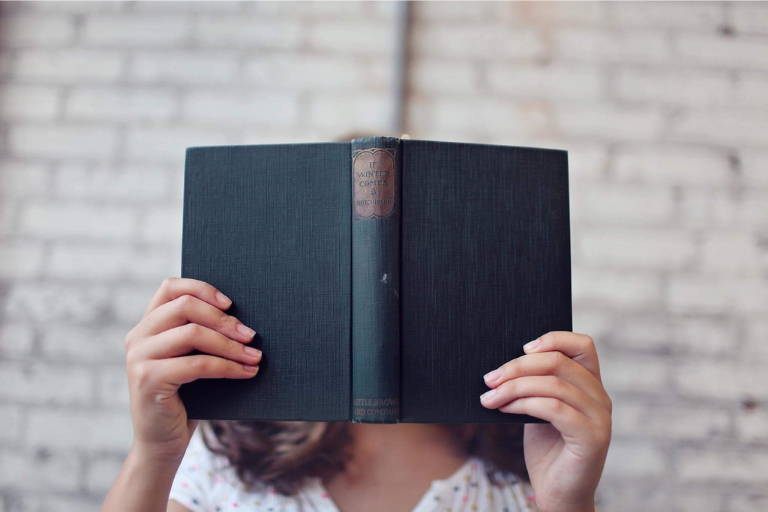 Although it may sound ironic, learning about learning is a very wise pursuit. 
When you gain a deeper understanding of the learning process and various learning strategies, it enables you to maximise the time you spend acquiring information. 
In turn, this increases your ability to fully absorb and apply what you learn.
With this in mind, I've compiled a list of the 10 best books about learning. Once you read these books, you'll never approach learning the same way again!
This post may contain affiliate links. Please read my disclosure for more information.
What are the Best Books About Learning? 

Here are the best books on learning to add to your reading list: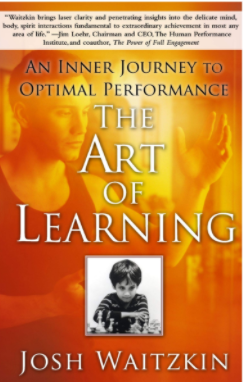 At nine years of age, Josh Waitzkin had already won his first National Chess Championship.
After dominating the scholastic chess world for ten years, he expanded his horizons, taking on the martial art Tai Chi Chuan and ultimately earning the title of World Champion. 

When asked how was he able to reach the pinnacle of two seemingly unrelated disciplines, he said:
"I've come to realize that what I am best at is not Tai Chi, and it is not chess," he says. "What I am best at is the art of learning."
In The Art of Learning, Waitzkin takes readers through his unique journey to excellence. He reveals the inner workings of his everyday method, demonstrating how a thoughtful and principled approach to learning is what truly separates success from failure.
Read this book: get hard copy on amazon | get the free audiobook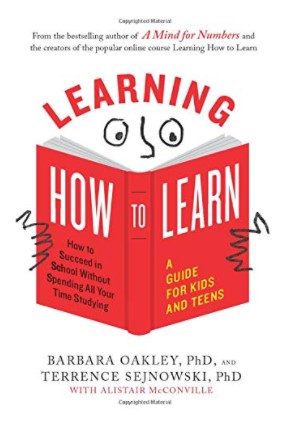 This popular learning book has enabled over two million learners from around the world to master subjects that they once struggled with.
Although the book is targeted at kids and teens, it contains effective strategies that are applicable to students (aren't we all?) of all ages.
The book explains: 
Why sometimes letting your mind wander is an important part of the learning process
How to avoid "rut think" in order to think outside the box
Why having a poor memory can be a good thing
The value of metaphors in developing understanding
A simple, yet powerful, way to stop procrastinating
After you discover how the brain works, you'll be taught how exactly to unlock its power.
Learning How to Learn is also offered as a course on Coursera. I enrolled in it myself and highly recommend it!
Read this book: get hard copy on amazon | get the free audiobook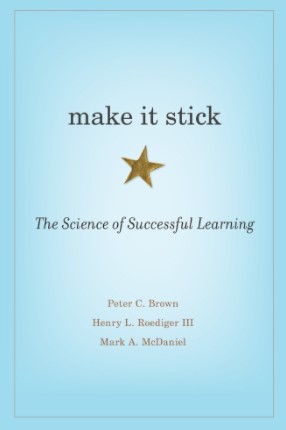 Make it Stick is a lively and engaging book that walks you through the science of learning.
Weaving together stories from an array of learners - including surgeons, pilots, gardeners, and university students - the authors create a vivid picture of what happens when we learn something successfully. 
In addition, they draw from recent discoveries in cognitive psychology and other disciplines to offer concrete techniques for becoming more productive learners.
Speaking most urgently to students, teachers, trainers, and athletes, this book will appeal to all those interested in the challenge of lifelong learning and personal development.
Read this book: get hard copy on amazon | get the free audiobook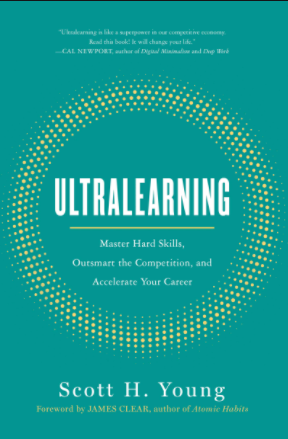 Self-education is one of the best ways to "future-proof" your career and maximize your competitive advantage. 
In Ultralearning, author Scott Young shows you how to master hard skills that will enable you to stay relevant, reinvent yourself, and adapt to whatever the workplace throws your way. 
As Scott explains, a common challenge we face is thinking that we already know how best to learn. As a result, we rerun old routines and old ways of solving problems. But these usually aren't effective. 
To counter that, Ultralearning offers powerful strategies to break you out of those mental ruts, achieve higher levels of retention, and accomplish more of your goals. 
Read this book: get hard copy on amazon | get the free audiobook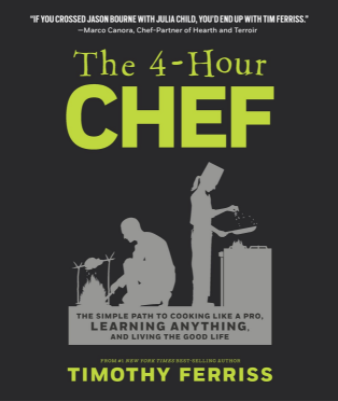 The 4-Hour Chef is a book on learning by Tim Ferriss, bestselling author of The 4-Hour Workweek.
Despite what it might appear, this book is much more than a cookbook. 
A lifelong non-cook, Ferriss simply uses cooking to explain "meta-learning," a step-by-step process that can be used to master anything, whether searing steak or shooting 3-pointers in basketball. 
Featuring tips from chess prodigies, world-renowned chefs, pro athletes, master sommeliers, super models - and everyone in between - this book unearths the secrets of the world's fastest learners, so you can learn and imitate.
Read this book: get hard copy on amazon

You've likely never questioned the way you read...until now. 
How to Read a Book is a living classic that doesn't just explain why you should read books, it shows you how to read them effectively. 
It guides you through the various levels of reading, from elementary reading, to systematic skimming and inspectional reading, to speed reading. 
You'll learn how to read critically, "judge a book by its cover," adapt to different genres, and extract the particular message that the author is trying to convey. 
Read this book: get hard copy on amazon | get the free audiobook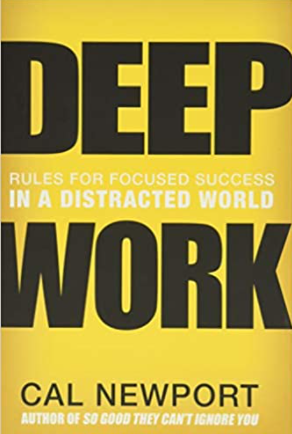 Deep work is the ability to focus without distraction on a cognitively demanding task. It's absolutely essential for successful learning. 
In this book, author and professor Cal Newport makes the case that in almost any profession, cultivating a deep work ethic will produce massive benefits.
He then presents a rigorous training plan, presented as a series of four "rules," for transforming your mind and habits to support this skill.
Newport doesn't hold back - in fact he touches on a few concepts that a lot of people might be reluctant to hear.
However, if you are able to apply the principles he outlines, you'll become more skillful at what you do and enjoy the sense of fulfillment that comes from being fully engaged with your work.
Read this book: get hard copy on amazon | get the free audiobook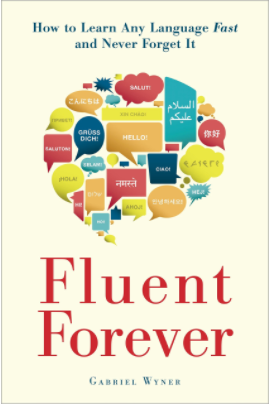 If you're looking for a book about learning languages, I recommend checking out this one. 
Learning a foreign language can be challenging. For every new word we learn, we seem to forget two old ones, making fluency seem out of reach.
In Fluent Forever, polyglot Gabriel Wyner teaches his method for turning foreign sounds into familiar sounds. 
You will learn to: 
Connect sounds and spellings to imagery rather than translations
Use sophisticated spaced-repetition techniques to memorize hundreds of words each month
Retrain your tongue to speak a foreign language accurately
This is brain hacking at its most exciting - tapping into insights from neuroscience and linguistics and using them to learn a foreign language in a fun and efficient way. 
Read this book: get hard copy on amazon | get the free audiobook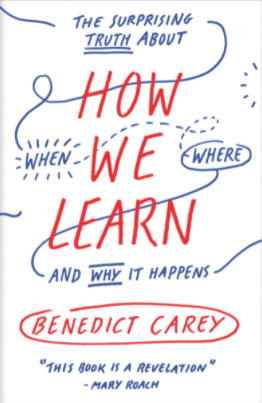 How We Learn is a fascinating guide that explores what we know about learning and memory today, and how we can use it to make our lives better. 
In the book, award-winning science reporter Benedict Carey sifts through decades of education research and landmark studies to uncover the truth about how our brains absorb and retain information. 
He addresses questions such as: 
Is a dedicated desk in a quiet room really the best way to study?
Can altering your routine improve your recall?
Are there times when distraction is good?
Additionally, Carey reveals why teachers should give final exams on the first day of class, why it's wise to interleave subjects when learning any new skill, and when it's smarter to stay up late studying than attempt a cram session early in the morning. 
Read this book: get hard copy on amazon | get the free audiobook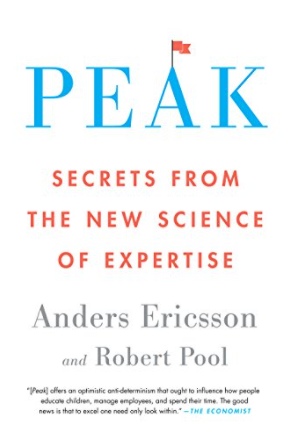 Anders Ericsson has made a career studying chess champions, violin virtuosos, star athletes, and memory mavens. 
In Peak, he distills three decades of interesting research to dispel the common myth that most "prodigies" or experts achieve what they do by innate talent.

In fact, he brings to light their intense and often grueling routines of practice...deliberate practice.
Whether you want to stand out at work, improve your athletic or musical abilities, or help your child achieve academic goals, Ericsson provides a proven blueprint for outstanding performance.
Read this book: get hard copy on amazon | get the free audiobook
Final Thoughts
As you can see, there's so much to learn about learning! Hopefully this list can help you get started on your exploration. 
Reading any one of these books about learning can potentially provide an excellent return on investment - if you identify ways to immediately implement the insights in your own life. 
At the very least, these books will provide an opportunity for you to investigate the way you learn as an individual, helping you better analyse and understand your previous academic performance.
But that's not all - you'll learn strategies that will improve your future performance the next time you set out to master a new skill. 
=> Get a free learning audiobook of your choice here. 
Happy learning!
Related: 
Study Skills Courses Online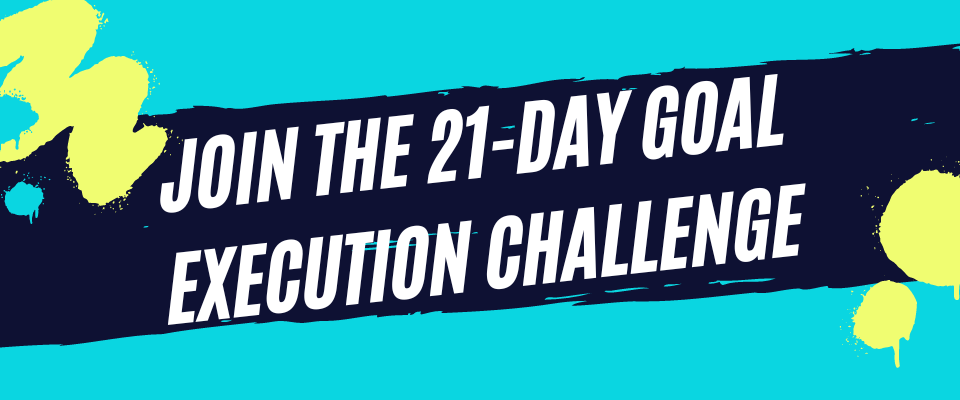 Thanks for reading! If you liked this content, please share below:
Sep 19, 23 07:31 PM

Would you like a stronger mind? Life can be confusing and intense, and that's why training your mind to be stronger than your feelings is crucial.

Sep 18, 23 06:05 PM

Looking for the perfect psychology-themed present for a college student? Here is a roundup of the best gifts for psychology majors.

Sep 16, 23 05:54 PM

Looking for the perfect period table of elements gift? Here are the best periodic table gifts that will spark a reaction from chemistry enthusiasts.