9 Best Educational Audiobooks to Enrich Your Mind (2023)
Looking to learn on the go? Here are the best educational audiobooks to tickle your curiosity and broaden your knowledge.
Educational audiobooks are a perfect solution for those who love to learn but struggle to find the time to read. 
With very little effort, you can explore the world around you, even while you're busy completing tasks at home or running errands. 
Below I've compiled a list of the best educational audiobooks on a range of topics that will expand your thinking. 
Whether you're interested in science, psychology, languages, tech, business, or simply learning how to learn, these audiobooks will provide an abundance of food for thought.
This post may contain affiliate links. Please read my disclosure for more information.
What are the Best Educational Audiobooks?
Here are 9 of the best educational audiobooks to listen to on the go: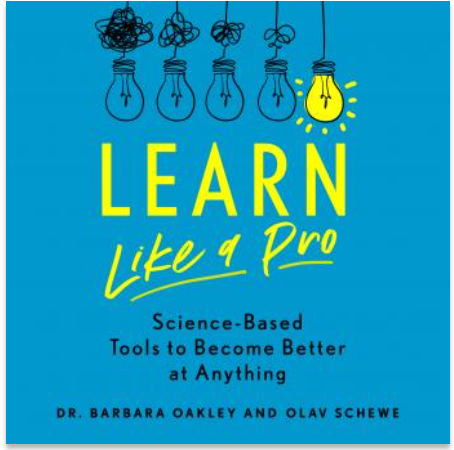 Do you find it difficult to remember what you read? Do you put off studying because it's boring and you're easily distracted? 
Building on insights from neuroscience and cognitive psychology, this audiobook is essentially a crash course on improving your ability to learn, no matter what the subject is. 
Through their decades of writing, teaching, and research on learning, the authors -  Dr. Barbara Oakley and Olav Schewe - have developed deep connections with experts from a vast array of disciplines.
Whether you feel like your brain is "naturally" geared toward learning or not, they'll show you how to make best use of the mental tools you already possess, and how to add new ones to your toolbox. 
=> Listen to "Learn Like a Pro": get the free audiobook here.

In Talking to Strangers - one of the most pre-ordered audiobooks in history - Malcolm Gladwell examines our interactions with strangers, and why they often go wrong.
As you listen, you'll hear the voices of various interviewees, including scientists, criminologists, and military psychologists.
Something is very wrong, Gladwell explains, with the tools and strategies we use to make sense of people we don't know.
Through compelling real-world examples, he makes the case that we should stop assuming, realize no one's transparent, and understand that behaviour is tied to unseen circumstances.
=> Listen to "Talking to Strangers": get the free audiobook here. 
Life is a series of negotiations you should be prepared for: buying a car, negotiating a salary, buying a home, renegotiating rent, making decisions with your partner. 
In Never Split the Difference, former FBI hostage negotiator Chris Voss shares his field-tested approach to successful negotiations.
After reading this book I watched Chris Voss' MasterClass, and overall, I am a big fan of the work he does. 
This audiobook takes you inside the world of high-stakes negotiations and into Voss's head, revealing the skills that helped him and his colleagues succeed where it mattered most: saving lives. 
By the time you're done listening, you'll be equipped with nine effective principles you too can use to become more persuasive in both your professional and personal life.
=> Listen to "Never Split the Difference: get the free audiobook here.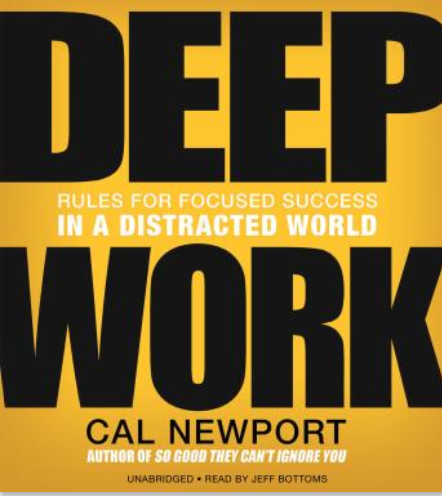 Just imagine how much easier life would be if you could master complicated information and produce better results in less time...
In this audiobook, author Cal Newport explains the concept of "deep work" - the ability to focus without distraction on a cognitively demanding task - and how it has become like a super power in our increasingly competitive twenty-first century economy. 
Through a mix of cultural criticism and actionable advice, he takes the reader on a journey through memorable stories and no-nonsense advice for seeking focused success. 
This book is quite different from many other productivity books out there in that, rather than arguing distraction is bad, Newport instead celebrates the power of its opposite.
=> Listen to "Deep Work": get the free audiobook here.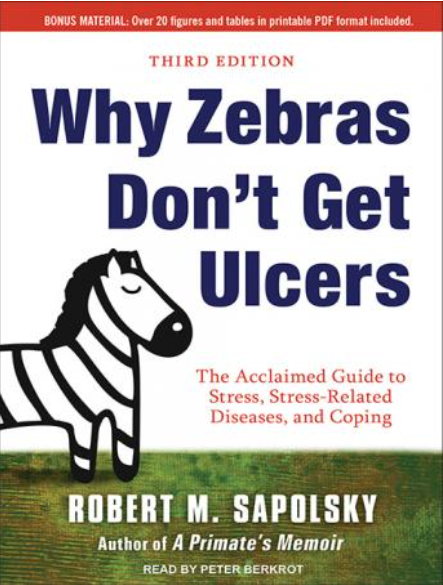 Why Zebras Don't Get Ulcers is a popular stress management book that combines cutting-edge research with a healthy dose of good humour. 
As author Robert Sapolsky explains, most of us do not lie awake at night worrying about whether we have leprosy or malaria.
Instead, most of the diseases we fear are brought on by the slow accumulation of damage, such as heart disease and cancer. When we worry or experience stress, our body turns on physiological responses that can literally make us sick over time.
In this educational audiobook, you'll discover how prolonged stress causes or intensifies a range of physical and mental afflictions, and how you can effectively control your stress responses.
=> Listen to "Why Zebras Don't Get Ulcers": get the free audiobook.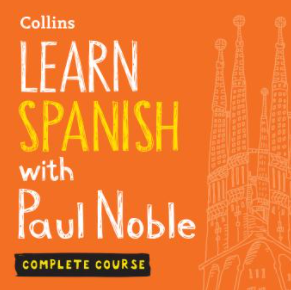 If you're trying to learn a new language, listening to audiobooks is a great way to make progress.
This audiobook by native-speaking Spanish expert Paul Noble is one of the most comprehensive audiobooks for learning Spanish out there.
The audio course includes:
Part one: language ground rules; the use of the past tense; numbers; essential vocabulary to use when booking into a hotel, taking a taxi, and eating out
Part two: asking for directions, verb revision, travelling by bus and train, introducing and talking about yourself
Part three: useful phrases when shopping, vocabulary for conversing with a pharmacist or doctor, practice and revision, the future tense
Course review - a brief revision of everything you've learned
Unlike more traditional language learning courses, Paul Noble's unique method has no grammar tests or memory drills.
Instead, Paul introduces you to the basics of the Spanish language and guides you through over 12 hours of everyday scenarios that will build your confidence.
=> Listen to "Learn Spanish with Paul Noble": get the free audiobook.
Trauma is a fact of life. The more we learn about it, the better equipped we are to deal with it ourselves and to provide support to others around us.
Dr. Bessel van der Kolk, one of the world's foremost experts on trauma, has spent over three decades working with survivors.
In The Body Keeps the Score, he presents his own research and that of other leading specialists to show how trauma literally reshapes both body and brain, compromising sufferers' capacities for pleasure, engagement, self-control, and trust. 
Ultimately, this audiobook exposes the tremendous power of our relationships both to hurt and to heal - and offers new hope for reclaiming lives.

=> Listen to "The Body Keeps the Score": get the free audiobook here.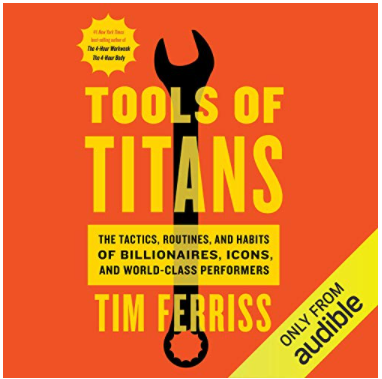 Tools of Titans by Tim Ferriss (author of The 4-Hour Workweek) is the ultimate compilation of high-leverage tools to help you thrive in life and business.
The book showcases the tactics, routines and habits of billionaires, icons and world-class performers - from celebrities and athletes to legendary Special Operations Commanders and black-market chemists.
You'll discover the answers to questions such as:
What do these people do in the first 60 minutes of each morning? 
What do their workout routines look like, and why?

What books have they most gifted to other people?
What are the biggest wastes of time for novices in their field?
What supplements do they take on a daily basis?
This audiobook is composed of bite-sized interviews that span various topics, so it's the perfect educational audiobook to listen to as you go about your daily tasks. 
=> Listen to "Tools of Titans": get the free audiobook here.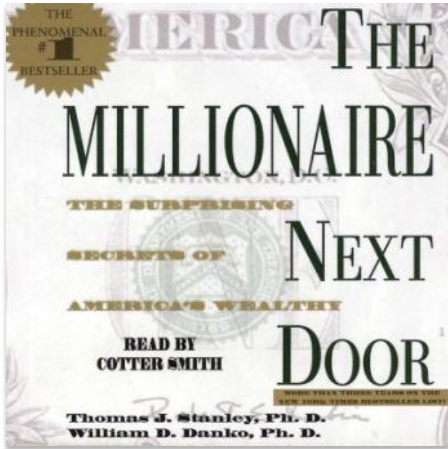 How easy do you think it is to spot a millionaire? 
What do they do? Where do they shop? What do they drive? How do they invest? How did they get rich? 

The Millionaire Next Door is a worldwide bestseller that identifies seven common traits that show up again and again among those who have accumulated wealth. 
You'll be surprised: Most of the truly wealthy in America don't live in Beverly Hills or on Park Avenue - they live next door. Once you figure out how and why they do what they do, you can join their ranks too. 
=> Listen to "The Millionaire Next Door": get the free audiobook here.
Final Thoughts
Self-education is more important today than ever before. 
By compiling and working through a list of your favourite books and audiobooks, you can turn learning into a fun, self-directed process.
Hopefully this list has provided you with some inspiration on where to turn to for your next intellectual adventure!
=> You can get a free educational audiobook of your choice here.
Happy learning!
Related: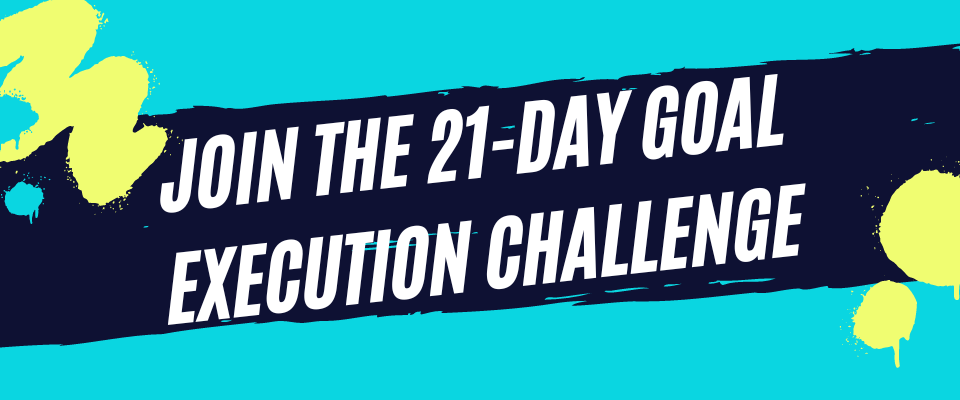 Thanks for reading! If you liked this content, please share below:
Sep 19, 23 07:31 PM

Would you like a stronger mind? Life can be confusing and intense, and that's why training your mind to be stronger than your feelings is crucial.

Sep 18, 23 06:05 PM

Looking for the perfect psychology-themed present for a college student? Here is a roundup of the best gifts for psychology majors.

Sep 16, 23 05:54 PM

Looking for the perfect period table of elements gift? Here are the best periodic table gifts that will spark a reaction from chemistry enthusiasts.