10 Best Books on Self Discovery That Everyone Should Read

Here are the best books on self discovery to ground you and remind you of life's beautiful possibilities whenever you feel lost. 
"And you? When will you begin that long journey into yourself?"
- Rumi
Life is not a linear experience. In fact, it's quite a roller coaster, full of twists and turns.
We lose ourselves, then we find ourselves again. We seek approval and belonging, then moments later we seek independence and personal fulfillment.
Here are the best books on self discovery to give you clarity of mind in those moments when you feel confused or unsure of yourself.
Words truly are powerful. These books can invigorate you with a renewed sense of confidence and purpose, to help you successfully navigate your journey from here on.
This post may contain affiliate links. Please read my disclosure for more information.
What are the Best Books on Self Discovery?

Here are the best self discovery books to tap into for inspiration, especially when you find yourself at a crossroads in life.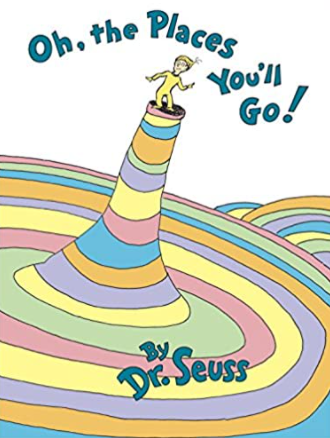 I wanted to start this list of books about self discovery with this beloved classic by Dr. Seuss. 
This book was gifted to me as a graduation present a while ago, and it still leaves me with a calm, contented glow inside whenever I read it.
This isn't just a book for children - it's a book for anyone starting a new phase in their life or thinking about the future. 
From soaring to high heights and seeing great sights to being left in a Lurch on a prickle-ly perch, Dr. Seuss addresses life's ups and downs with his trademark humorous verse and whimsical illustrations.
The carefully crafted messages in this book will encourage you to find the success that lies within, and to enjoy your journey with all its ups and downs.
Read this book: get hard copy on amazon | get the free audiobook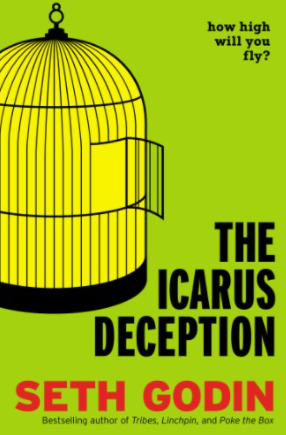 The old rules: Play it safe. Stay in your comfort zone. Find an institution, a job, a set of rules to stick to. Keep your head down. Don't fly too close to the sun.
The new truth: It's better to be sorry than safe. You need to fly higher than ever.
In The Icarus Deception, Seth Godin shows how we can thrive in an economy that rewards art, not compliance. He passionately speaks about concepts such as creativity, emotional labor, and grit - and how to be courageous enough to be different.
I was initially attracted to the book by the unusual title, but the powerful concepts in the book were what made me stay. 
When you're on a journey of self discovery, it often seems like you have to choose whether to be a starving artist and follow your passions, or follow the status quo and trade freedom for financial security.
But do you really have to choose?  This book presents an interesting take on this subject.
The path of the artist isn't for the faint of heart - but Godin shows why it's your only chance to stand up, stand out, and make a difference.
Read this book: get hard copy on amazon | get the free audiobook
In this newly released guide by Carly Greene, you will engage in self-discovery by learning where you belong among the 9 personality types.
In our quiet moments, we often ask ourselves question such as: 
The Enneagram is a personality typing system that has proven to be a useful tool for finding the answers to such questions. It describes the patterns behind how people interpret the world and manage their emotions.
In The Enneagram Test Book, you will:
Get to know yourself better by answering a thorough questionnaire about where you belong in the 9 Enneagram personality types
Maximize your inherent strengths and unlearn all the habits that hold you back by reading about your childhood patterns
Grow and thrive in the world and in your relationships by learning the proven practices that help you become your best, authentic self
Once you are able to establish which of the 9 personality types you belong to, you'll be able to identify the path to being your best self, and being a great partner and ally will come naturally.
Read this book: get hard copy on amazon | get the free audiobook
Most of us believe that we will finally feel happy with our lives when we get the good news we have been waiting for, find a healthy relationship, or achieve one of our personal goals.
However, even when we reach our goals, we tend to succumb to self-sabotaging thought patterns that prevent us from experiencing the joy and satisfaction we have earned.
We may have thoughts such as: "I don't deserve this," or "this is too good to be true," even if we've worked very hard to get where we are.
The Big Leap is a popular book on self discovery that presents a comprehensive program for dealing with this common barrier to happiness and fulfillment (called "The Upper Limit Problem"). 
Featuring insights from more than 1,000 extraordinary achievers in business and the arts - from rock stars to Fortune 500 executives - the book describes the four hidden fears that prevent us from reaching our personal upper limit, and how to overcome them.
Read this book: get hard copy on amazon | get the free audiobook
Before you can benefit from all the opportunities that life has to offer, you have to learn to manage yourself and be your own CEO. 
This means it's up to you to carve out your place in the world and know when to change course.
Managing Oneself is a timeless classic by Peter Drucker that identifies the probing questions you need to ask to gain the insights essential for taking charge of your life.
I love this book because it reads like a personal mentor who helps you dig deep and learn about yourself so you can successfully manage your time, energy, and relationships.
As you read, you'll discover how to:
Identify your most valuable strengths and most dangerous weaknesses
Articulate how you learn and work with others and what your most deeply held values are
Describe the type of work environment where you can make the greatest contribution
The great thing about this book is that it's short and easy to read - you can actually listen to the audio version in under an hour - yet the principles you'll find can potentially improve the way you work and communicate for the rest of your life.

Read this book: get hard copy on amazon | get the free audiobook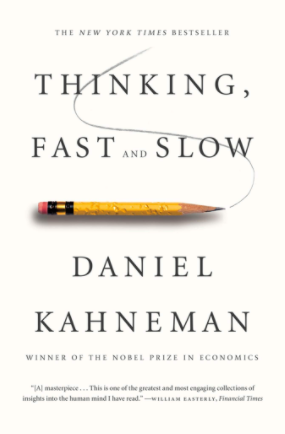 This self discovery book will give you a greater understanding of your own mind and thought patterns, so you can make smarter decisions in life.
As Nobel Prize winning economist Daniel Kahneman explains, there are two systems that drive the way we think and make choices.
System One is fast, intuitive, and emotional; System Two is slower, more deliberative, and more logical. 
Engaging the reader in a lively conversation about how we think, Kahneman examines how both systems function within the mind, and how we can guard against the mental glitches that often get us into trouble. 
Read this book: get hard copy on amazon | get the free audiobook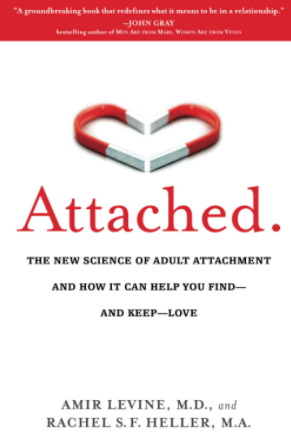 Learning about attachment styles can be a major part of self discovery. 
After all, the quality of our relationships has a huge impact on how satisfied and happy we are in our lives.
When our relationships aren't going well, or when we feel we are repeating the same mistakes over and over again, we can feel frustrated and worried about the future.
Understanding your attachment style can give you insight into specific ways that you relate to the world and people around you. It can also help you figure out how to overcome emotional limitations and improve your relationships.
In Attached, psychiatrist and neuroscientist Dr. Amir Levine and Rachel Heller scientifically explain why some people seem to navigate relationships effortlessly, while others struggle.
The book offers guidance in determining what attachment style you and your mate (or potential mate) follow, and provides a road map for building stronger, more fulfilling connections with the people you love.

Read this book: get hard copy on amazon | get the free audiobook
The 4-Hour Workweek is an iconic book that you've probably heard a lot about - and for good reason.
I've included it on this list because it's a book that encourages self-discovery through lifestyle and career opportunities that most people don't typically consider. 
In the book, Tim Ferriss explains how he went from working eighty hours per week for $40,000 per year to earning $40,000 per month in just four hours per week, allowing him to travel the world and fulfill his dreams - and how you can, too. 
Whether your dream is escaping the rat race, having more flexibility to travel, earning a monthly five-figure income with zero management, or just living more and working less, this book is the blueprint.
Tim urges readers to forget the old deferred life plan that has you working hard through the best of years of your life only to retire at the end.
As he says, there is no need to wait, and every reason not to.
Read this book: get hard copy on amazon | get the free audiobook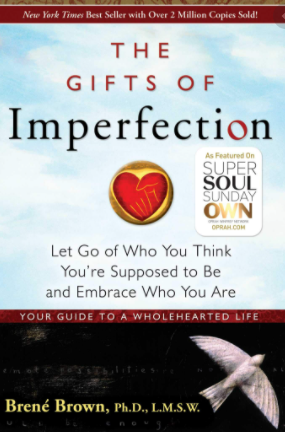 The Gifts of Imperfection is a New York Times bestseller that was named by Forbes magazine as one of the "Five Books That Will Actually Change Your Outlook On Life." 
In this motivational guide to wholehearted living, social scientist Brené Brown takes us on a self discovery process through her characteristic heartfelt, honest storytelling. 
She presents "ten guideposts" or benchmarks, to help us understand the practices that will allow us to gradually change our lives in a remarkable way.
Ultimately, this book on self discovery shows us how to break through unrealistic expectations, embrace our imperfections, and cultivate strong feelings of self-worth.
Read this book: get hard copy on amazon | get the free audiobook

Control Your Mind and Master Your Feelings by Eric Robertson is one of the best self discovery books that focuses on emotional intelligence. 
We often look towards the outside world to find the roots of our problems. However, most of the time we should be looking inwards.
Our mind and our emotions determine our state of being. If those aspects are left unchecked we can get easily overwhelmed and are left feeling unfulfilled every single day. 
In this book, you will discover:
How overthinking can be detrimental to your social life
The importance of discovering your emotional map
How your surroundings affect your state of mind and what you need  to do in order to break out of that state



When and if you should control your emotions or just be in the moment with them


The book focuses on two main skills - how to stop overthinking; and how to check your emotions so they don't overpower you and cloud your judgement.
It takes one emotion at a time, and shows you how you can train your mind to be stronger than your feelings in those critical moments that we face every day.
Read this book: get hard copy on amazon | get the free audiobook
Final Thoughts
No matter what stage we are in life, we always remain in the process of self discovery.

After all, we're constantly changing - so there's always something new to learn about ourselves - not to mention the people around us.
The above books on self discovery can be life-changing in two ways:
Whatever the case, they provide a reminder that you're capable of so much more than you may currently envision - and that's something that's truly liberating. 
=> Get a free audiobook on self discovery of your choice here.
All the best!
Related: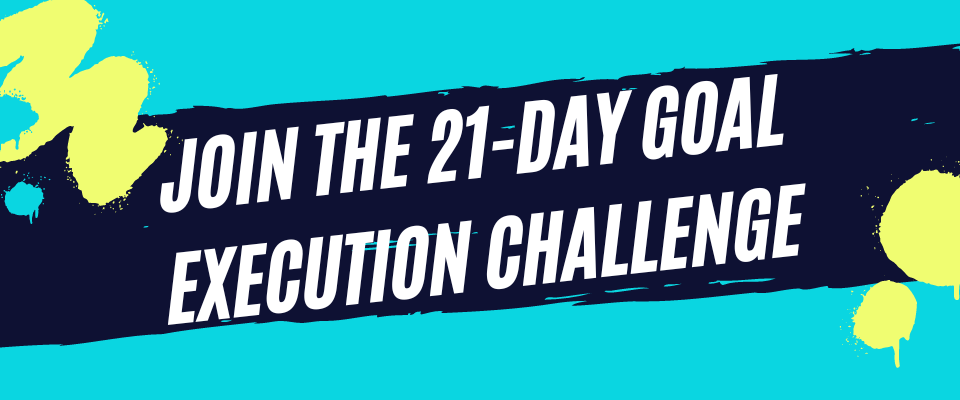 Thanks for reading! If you liked this content, share with a friend:
Dec 09, 23 08:34 PM

Below is a quote from Jhené Aiko's Poetry Book, 2Fish, that is both moving and beautiful. Here's a moment of reflection on the words in the excerpt and the meaning they convey.

Dec 08, 23 08:08 PM

It's an amazing thing to hear a person's life story, read aloud. Here are the best biography audiobooks to give you a peek into different iconic perspectives.

Nov 30, 23 09:41 PM

Would you like to improve your ability to read people? Here are the best body language books that will boost your social intelligence.