Best Business Courses on Coursera
8 Best Business Courses on Coursera
Looking to expand your business knowledge? Here are the best business courses and specializations on Coursera to help you develop practical, in-demand skills.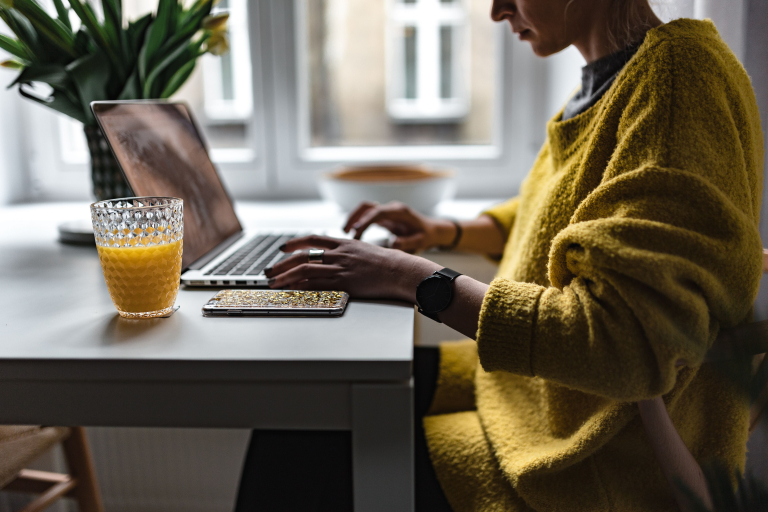 I've said it before, but Coursera is my #1 online destination for high-quality, career-focused education. 
I almost view it as an "Amazon" for professional development courses, since there is so much to choose from across many different fields and industries. 
Today we're going to focus on business. Here is a list of the best business courses on Coursera, taught by instructors from top companies and universities around the world.  
The courses below all include auto-graded and peer-reviewed assignments, video lectures, and community discussion forums that allow you to engage with other students.
When you complete a course, you'll be eligible to receive a shareable electronic certificate that you can share with your professional network and potential employers.
If you have a passion for products, pricing, marketing, customer service, and the processes that surround selling products online, then get ready, because there are a lot of exciting education options in store...
This post may contain affiliate links. Please read my disclosure for more information.
What are the Best Business Courses on Coursera?
Here are the best business courses on Coursera to check out this year:

If you're looking for a well-rounded foundational business education, then this specialization by the Wharton School of Business is the way to go. 
The six-part program is designed to help you develop basic literacy in the language of business, which you can use to transition to a new career, start or improve your own small business, or further your schooling. 
You will learn how to: 
Read income statements, balance sheets, and cash flow statements
Implement branding and go-to-market strategies
Manage people through motivation and reward systems
Analyze and improve business processes in services or manufacturing
Program Syllabus: 
Course 1: Introduction to Marketing 
Course 2: Introduction to Financial Accounting 
Course 3: Managing Social and Human Capital 
Course 4: Introduction to Corporate Finance
Course 5: Introduction to Operations Management
Course 6: Wharton Business Foundations Capstone
I've also shared some student reviews of the Wharton Business Specialization here, which you can check out for more information of each of the program modules. 
Overall, it's an introductory course that will expose you to the fundamentals of marketing, accounting, operations, and finance.
There'll be some rigorous exercises to test your knowledge and a Capstone project where you'll put all the course topics together to address a real business challenge.
Estimated time to complete: 7 months, at a suggested pace of 2 hours per week.
=> Enroll in the Wharton Business Foundations Specialization here.

Almost one million students around the world have already enrolled in this popular Financial Markets course by Yale University.
This course provides an overview of the ideas, methods, and institutions that allows businesses to operate, and places an emphasis on developing financially-savvy leadership skills.
Course Syllabus: 
Week 1: The basics of financial markets, insurance, and CAPM (Capital Asset Pricing Model
Week 2:  Behavioral finance, forecasting, pricing, debt, and inflation
Week 3: Stocks, bonds, dividends, shares, market caps, financial markets history
Week 4: Recessions, bubbles, the mortgage crisis, and regulation
Week 5: Options and bond markets
Week 6: Investment banking, underwriting processes, brokers, dealers, exchanges, and new innovations in financial markets
 Week 7: Nonprofits and corporations, and your career options in finance

You'll learn all about key risk management and behavioral finance principles through the analysis of securities, insurance, and banking industries.
Estimated time to complete: 33 hours.
=> Enroll in the Yale Financial Markets online course here.

At what point does a business become a brand? 
In this course, Professor Nader Tavassoli of London Business School rejects the traditional concept of a brand as a "visual identity."
As he explains, a brand is much more than a company logo or slogan. Rather, it is the entire customer experience, delivered by people across the entire organization.
This course will you teach you how to: 
Build brands from a broad organizational perspective 
Create brand-led culture change with human resource practices at the core 
Integrate brands in multi-brand companies, across cultures and geographies
Measure brand health both internally and externally
Understand the new concept of employee-based brand equity
Course Syllabus:
Week 1: Brand Purpose and Experience
Week 2: Brand Design and Delivery
Week 3: Brand Leadership and Alignment
Week 4: Brand Practices and Engagement 
Week 5: Brand Metrics and Returns 
Not only will you learn about the evolving practice of brand management, you'll also increase your motivation to deliver your own brands and create superior value for customers, regardless of your job title or organizational role.

Estimated time to complete: 17 hours.
=> Enroll in the Aligning Business, Brand and Behaviour course here.
In the United States alone, millions of job advertisements requiring Excel skills are posted every day. 
The Excel Skills for Business specialization on Coursera will show you how to confidently operate spreadsheet software, so you can add this highly valuable asset to your employability portfolio.
You will learn to: 
Expertly navigate the Excel user interface, entering, manipulating and formatting data
Use formulas and functions to perform calculations on data
Automate choices and data lookups using functions
Analyze data and present the results in a user-friendly way
Create charts and tables that effectively summarize raw data
Create navigation aids for large workbooks
Validate data, find and correct errors
Program Syllabus: 
Course 1: Excel Skills for Business - Essentials 
Course 2: Excel Skills for Business - Intermediate I
Course 3: Excel Skills for Business - Intermediate II
Course 4: Excel Skills for Business - Advanced
Ultimately, the best way to learn Excel is to use Excel. In this specialization, you will solve a broad range of business problems by applying the Excel skills and techniques you learn along the way. 
Whether you are self-taught and want to fill in the gaps for better efficiency and productivity, or whether you have never used Excel before, this course will provide you with countless opportunities to sharpen your skills. 
Estimated time to complete: 6 months, at a suggested pace of 5 hours per week. 
=> Enroll in the Excel Skills for Business Specialization here.
Talking about Excel...what other tools and technologies can help you manage data within your organization?
In this course, you'll learn all about big data analytics, and how you can use it to describe, predict, and inform various business decisions. 
More specifically, you will learn to: 
Explain how data is used for recruiting and performance evaluation
Model supply and demand for various business scenarios
Solve business problems with data-driven decision-making
Understand the tools used to predict customer behavior
Program Syllabus: 
Course 1: Customer Analytics
Course 2: Operations Analytics 
Course 3: People Analytics 
Course 4: Accounting Analytics 
Course 5: Business Analytics Capstone
As you progress through this specialization, you will develop basic data literacy and an analytical mindset that will help you effectively address business challenges of your own.
Estimated time to complete: 6 months, at a suggested pace of 3 hours per week. 
=> Enroll in the Wharton Business Analytics specialization here.

Digital business models are disrupting 50-year old companies in telecommunications, transportation, advertising, e-commerce, automotive, insurance and many other industries.
In this course by Lund University - a prestigious research university in Sweden - you will explore the business models of software disruptors of the west such as Apple, Google, Facebook and Amazon, and the east such as Xiaomi and weChat. 
Course Syllabus: 
Week 1: Introduction to Digital Business Models
Week 2: How Internet Companies Use Digital Business Models
Week 3: Developers as the New Decision Makers
Week 4: Developers as the Engine of Digital Business Models
Week 5: Build Your Own Digital Business Model
Overall, this course will help you understand business models in diverse industries and provide you with a framework that you can use in building your own digital business model. 
Estimated time to complete: 11 hours.
=> Enroll in the Digital Business Models course here.
More than two generations ago, the venture capital community – VC's, business angels, incubators, and others – convinced the entrepreneurial world that writing business plans and raising venture capital were necessary steps to starting a business. 
However, the vast majority of fast growing companies today never take any angel or venture funding.
How is this possible? 
In this course by the University of London, you will discover five time-tested models through which your customers can - and will - fund your business if you ask them. 
Course Syllabus: 
Week 1: Introduction, Why Taking Venture Capital is a Bad Idea
Week 2: Matchmaker Models
Week 3: Pay-in-Advance Models
Week 4: Subscription Models 
Week 6: Service-to-Product Models
Week 7: Putting a Customer-Funded Model to Work in Your Business
The business models you will explore in this course have been put to use by entrepreneurial superstars like Michael Dell, Bill Gates, Richard Branson and more.
Through a series of captivating no-holds-barred interviews, you'll get to learn from the successes and failures of a number of incredibly creative entrepreneurs from around the world, including founders, investors, and others.
If you're an entrepreneur at any stage of your journey, or even an aspiring one, and you need money to start or grow your business, this course is for you. 
Estimated time to complete: 23 hours.
=> Enroll in the Startup Financing without Venture Capital course here.

This popular specialization is one of the best business courses on Coursera for learners who are interested in artificial intelligence.
Although it's not a traditional business course, it provides a business-oriented summary of basic technologies and concepts in AI and data science. 
By the end of the course, you will be able to: 
Understand what is AI, its applications and use cases and how it is transforming our lives
Explain terms like Machine Learning, Deep Learning and Neural Networks 
Describe several issues and ethical concerns surrounding AI
Articulate advice from experts about learning and starting a career in AI 
Program Syllabus: 
Course 1: Introduction to Artificial Intelligence (AI)
Course 2: What is Data Science 
Course 3: The AI Ladder: A Framework for Deploying AI in your Enterprise
This specialization does not require any programming or computer science expertise and is designed to introduce the basics of AI to anyone whether you have a technical background or not.
Estimated time to complete: 2 months, at a suggested pace of 3 hours per week. 
=> Enroll in the IBM AI Foundations for Business Specialization here.
Final Thoughts
Thanks for checking out this post on the best business Coursera on courses to enroll in this year. Hopefully you've found a few courses that appeal to your learning goals and interests.
The wonderful thing about these courses is that you get to go through them at your own pace and from the comfort of your home - while receiving the same quality of instruction that you would if you were attending in-person classes at the world's top business schools - all for a fraction of the cost.
It really doesn't get much better than that!
Happy learning :)
Related: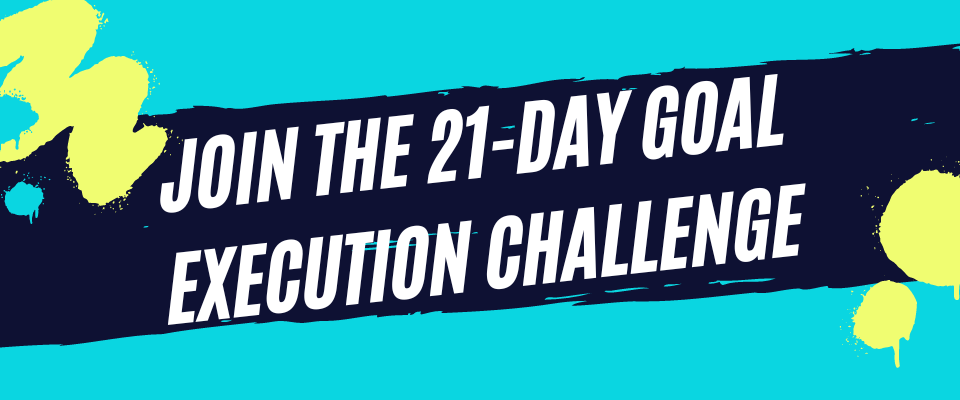 Thanks for reading! If you liked this content, share with a friend:
Dec 09, 23 08:34 PM

Below is a quote from Jhené Aiko's Poetry Book, 2Fish, that is both moving and beautiful. Here's a moment of reflection on the words in the excerpt and the meaning they convey.

Dec 08, 23 08:08 PM

It's an amazing thing to hear a person's life story, read aloud. Here are the best biography audiobooks to give you a peek into different iconic perspectives.

Nov 30, 23 09:41 PM

Would you like to improve your ability to read people? Here are the best body language books that will boost your social intelligence.