Best Business Strategy Courses
7 Best Business Strategy Courses Online to Set You Up for Success
Developing an effective business strategy requires careful forethought and planning. Here are the best business strategy courses online to make your efforts count.
Every successful business is built on clearly defined objectives. 
But how do you define the right objectives and create an effective action plan if you're new to a particular market or to the business world in general? 
Here are the best business strategy courses online for aspiring entrepreneurs and seasoned business professionals who want to take their knowledge to the next level. 
These courses will guide you through everything you need to know when developing a business strategy, so you can gain a competitive advantage, create customer value, and deliver an impressive return.
This post may contain affiliate links. Please read my disclosure for more information.
What are the Best Business Strategy Courses Online?
Here are the best business strategy courses to enroll in online this year:
This popular business strategy course on Coursera teaches both the dynamics and the global aspects of strategic management. 
You'll learn how to analyze your competitive environment, think strategically, formulate and assess business strategies that align with your overall organizational strategy, and effectively communicate ideas with executive leadership.
Program Syllabus: 
Course 1: Foundations of Business Strategy
Course 2: Advanced Business Strategy
Course 3: Business Growth Strategy
Course 4: Strategic Planning and Execution 
Course 5: Business Strategy in Practice (Project-Centered Course)
The course ends with a final Capstone Project where you'll conduct research on an organization of your choice, select and apply the most appropriate analytical tools, and present a case for the strategic path you would recommend for the organization going forward. 
Key course features: 
Flexible Schedule
Set and maintain flexible deadlines.
Beginner Level
Some familiarity with business is helpful, but not required.  
Approximately 6 months to complete
Suggested pace of 2 hours/week.
English
Subtitles: English, Arabic, French, Portuguese (European), Italian, Portuguese (Brazilian), Vietnamese, German, Russian, Spanish, Korean
=> Enroll in the Business Strategy Specialization on Coursera here.
Does your business have a funnel?
Better question: Do you even know what a "conversion funnel" is?
Put simply, a funnel is a multi-step, multi-modality campaign that seamlessly and subtly leads a prospect towards a desired action.
Because conversion funnels allow you to fully automate the entire customer acquisition process, they're an aspect of business strategy that you should absolutely understand.
In the Conversion Funnel Mastery course by Digital Marketer, you will you'll learn how to attract:
MORE customers, that are...
MORE valuable, yet...
LESS EXPENSIVE to acquire
In addition to learning a step-by-step plan for rolling out new conversion funnels (for virtually any type of business) from scratch, you'll also learn:
How to optimize all of your existing marketing funnels by applying the "5 Things" methodology
How to craft a "Statement of Value" that perfectly positions any product or service, and gives your ideal customers EXACTLY what they want 
The right way to use coupons and discounts in funnels that works for both online and offline businesses...


How to deploy an automated, 5-phase followup system that converts more leads into buyers, and more buyers into multi-buyers, and much more...
One of the best things about this business strategy course is that the course creators have direct experience running companies (both online and offline) in B2B and B2C markets, selling everything from cosmetics to camping equipment to industrial water filters and everything in-between.
In other words, they aren't just researchers or journalists...they actually use the methods they teach. 
Program Syllabus: 
Module 1: Start Here
Module 2: Determine Product/Market Fit
Module 3: Optimize the Lead Magnet
Module 4: Optimize the Tripwire Offer
Module 5: Offer a Profit Maximizer
Module 6: Architect a Return Path 
Key course features: 
Level: Intermediate/Advanced
Setting: Online/Virtual
Course Length: 7 Hours
Expected Completion Time: 3 - 7 Days
=>
Enroll in the Conversion Funnel Mastery Certification course here
.
Are you eager to enter the world of entrepreneurship?
In this edX course, you will learn the key steps to take to design or innovate your own business model. 
In particular, you will discover how to: 
Design a business model in a structured way
Select the appropriate tools for designing or innovating a business model
Present your business model in a single sheet
Transform customer needs into a business model solution

Program Syllabus: 
Weeks 1 & 2: Design thinking
Weeks 3 & 4: Creating value for customers
Weeks 5 & 6: Drawing a simple business model
Week 7 & 8: I-want-to's
Week 9 &10: Special business model patterns
As you progress through this course, you also will learn about the trade-offs to be made when building a business, and design considerations that are critical for a viable and sustainable business model.
Key course features: 
Length: 10 Weeks
Effort: 2–4 hours per week
Level: Introductory 
Course Type: Self-paced on your time
Certificate available upon completion
=> Enroll in the "How to Design a Successful Business Model" course.
Looking for a hands-on activity to help you learn business strategy?
In this guided project on Coursera, you will engage and harness your visionary and exploratory abilities by using proven models in strategy development to explore and analyse business propositions.
You will use a visual collaboration platform called Miro to create Business Model Canvas solutions based on previous high-level analyses and research data.
Course Objectives:
Use Miro as a business tool and learn how to customize a project template using Miro's features


Evaluate the Business Model Canvas, and define Customer Segments

Define and Analyse Value Proposition, Channels
Define and Analyse Customer Relationships, Revenue Streams 
Define and Analyse Key Activities, Key Resources
Define and Analyse Key Partners, Cost Structure
Tips for the next phase of strategy
In a split-screen video, the instructor will guide you step-by-step through the above objectives. Keep in mind that your workspace is a cloud desktop right in your browser, so no download is required.
Key course features:
2.5 hours
Intermediate
No download needed
Split-screen video
English
Desktop only 
=> Enroll in the Business Model Canvas Analysis Guided Project here.
Maintaining a competitive advantage takes more than great timing or a single solution.
Rather, it requires the consistent execution of a well-designed strategy.
This online course by Wharton School of Business was created to give you the tools and frameworks you need to develop and execute such a successful strategy.
In the course, you'll learn how to evaluate your own strategy, as well as how to assess the strategic impact of the moves of your competitors. 
You will also learn how to:
Identify the differences between organizational effectiveness and strategic positioning
Evaluate your strategic environment in the present and the future
Map core and supporting activities of your firm and how they interact with each other
Locate organizational barriers to strategy implementation and organizational change
Engage in a strategic planning process that works
Course Syllabus: 
Module 1: Analyze your firm's internal fit
Module 2: Analyze your firm's external fit
Module 3: Maintaining your firm's dynamic fit
Module 4: Creating new strategies and initiatives
By the end of this course, you'll be able to assess and redesign your current strategy and develop plans for effective implementation, in order to improve your position in the marketplace. 
Key course features: 
Length: 6 Weeks
Effort: 3–4 hours per week
Level: Intermediate
Course Type: Self-paced on your time
Certificate available upon completion
=> Enroll in the "Business Strategy from Wharton" online course here.
This specialization course by LMU Munich is an ideal choice for learners interested in engaging in fundamental theories and concepts of strategy and organization and applying these to practice.
Through real-world examples, interviews with industry experts, as well as hands-on project experience, you'll have the opportunity to immediately apply newly gained theoretical insights to practical challenges.
Participants will learn to understand and analyze:
The behaviour of organizations in situations in which strategic decisions are interdependent
Essential strategies for building up and maintaining a customer base
The internal workings of an organization as well as its interaction with the outside world, i.e. partners, complementors and competitors
The design of an organization that can compete, grow and adjust flexibly to different environments
Program Syllabus: 
Course 1: Competitive Strategy
Course 2: Advanced Competitive Strategy
Course 3: Strategic Organization Design 
Course 4: Competitive Strategy and Organization Design Project
Key course features: 
Shareable Certificate
Earn a Certificate upon completion.
100% online courses
Start instantly and learn at your own schedule.
Flexible Schedule
Set and maintain flexible deadlines.
Intermediate Level
Some related experience required.
Approximately 7 months to complete
Suggested pace of 2 hours/week.
English
Subtitles: English, Arabic, French, Ukrainian, Portuguese (European), Chinese (Simplified), Italian, Portuguese (Brazilian), Vietnamese, German, Russian, Spanish.
=> Enroll in the Competitive Strategy Specialization here.
Successful business leaders have a deep understanding of the local and global markets in which their company operates. 
As a result, they are able to anticipate changes in global market conditions, recognize opportunities to innovate, and identify strategic initiatives to deal with potential challenges. 
This business strategy course by the University of Maryland will show you how to analyze and identify opportunities and threats in different industries and competitive environments around the world. 
You will learn to: 
Understand the fundamentals of the global marketplace to see your organization, customers, product, and industry in a broader context
Develop skills to protect, leverage and extend market assets, resources and capabilities
Organize your company to adapt its strategy over time
Cultivate a global mindset in your organization and balance local responsiveness with global integration


Upon completion of this course, you will have a greater understanding of how to maximize the short and long-term profitability of your business by leveraging the dynamic environment of the global marketplace. 
Key course features: 
Length: 7 Weeks
Effort: 8–10 hours per week
Level: Advanced
Course Type: Instructor-led on a course schedule
Certificate available upon completion
=> Enroll in the Global Business Strategy course on edX here.
Final Thoughts
Taking an online business strategy course is an excellent way to sharpen your decision making and critical thinking skills, so you can make a positive impact on your organization. 
As you learn from the strengths and weaknesses of organizations of various sizes, you'll add valuable new tools to your business strategy toolbelt...and you never know when these will come in handy!
Happy learning!
Related: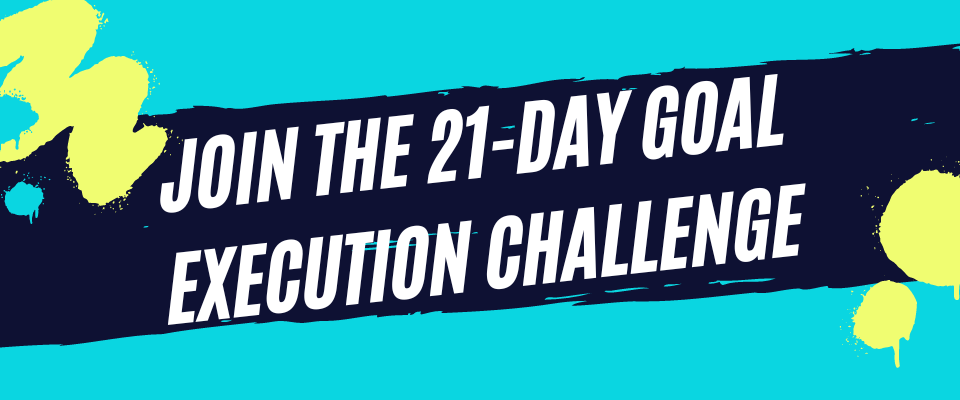 Thanks for reading! If you liked this content, share with a friend:
Dec 09, 23 08:34 PM

Below is a quote from Jhené Aiko's Poetry Book, 2Fish, that is both moving and beautiful. Here's a moment of reflection on the words in the excerpt and the meaning they convey.

Dec 08, 23 08:08 PM

It's an amazing thing to hear a person's life story, read aloud. Here are the best biography audiobooks to give you a peek into different iconic perspectives.

Nov 30, 23 09:41 PM

Would you like to improve your ability to read people? Here are the best body language books that will boost your social intelligence.