7 Best Content Creation Courses to Hone Your Digital Skills (2023)

Here are the best content creation courses online for freelancers, entrepreneurs, employees, and anyone else who wants to learn in-demand digital skills.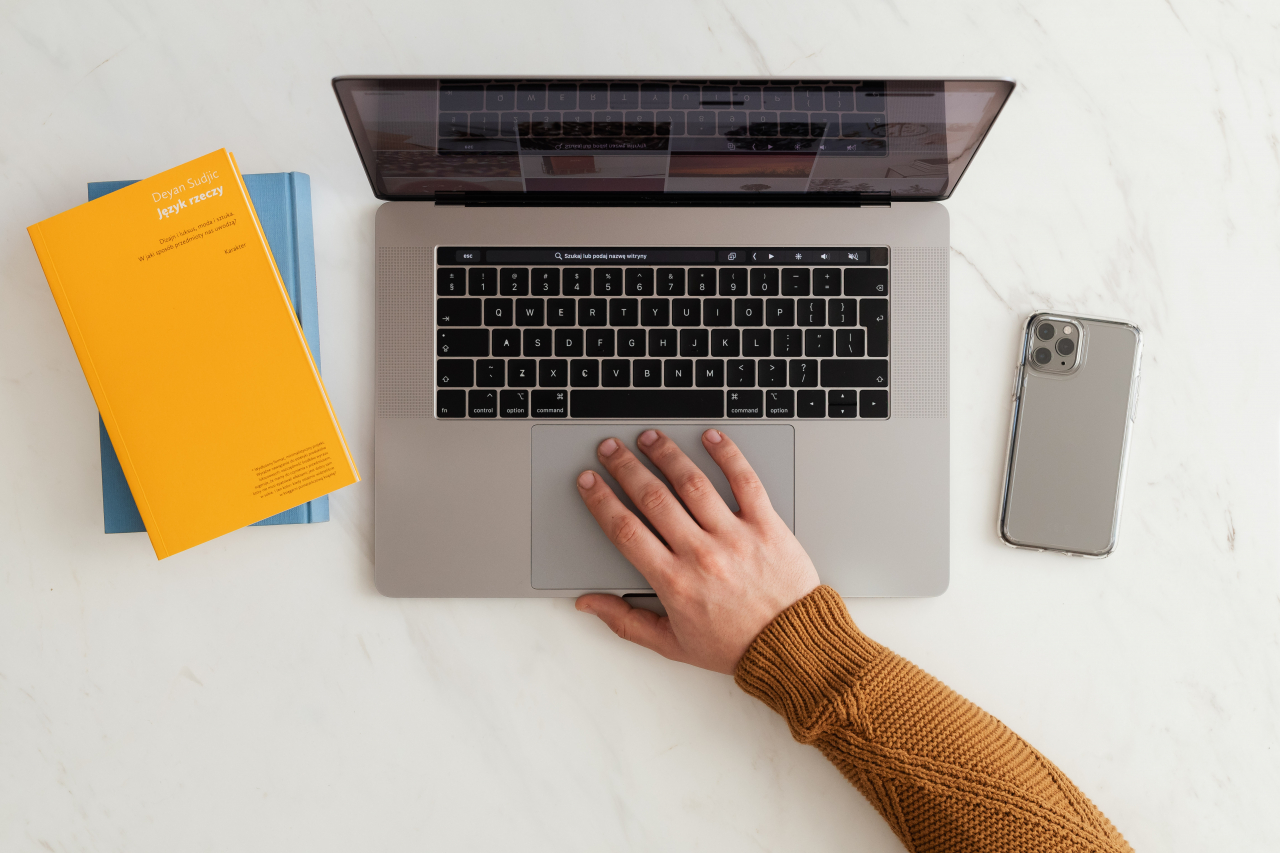 When you're a content creator, no two workdays ever look exactly identical. 
Since you produce original content on a regular basis, there's always something to stretch your creativity and push you out of your comfort zone. 
Moreover, the content creation process encompasses a wide range of high-demand and sometimes challenging skills, from copywriting and seo to podcast production and digital product creation skills.
With this in mind, here are the best content creation courses online to help you refine your craft and upgrade your skills in these areas. 
In these courses, you'll be guided by experienced instructors who demonstrate what it takes to produce high-quality, consistent content that truly resonates with your target audience. 
This post may contain affiliate links. Please read my disclosure for more information.
What are the Best Content Creation Courses Online? 

Here are the best content creation courses to enroll in online this year: 
Are you wondering if TikTok would work for your business? 
If so, this 3-course specialization on Coursera is the content creation course for you.
In the first course, Understanding TikTok and Its Users, you'll be introduced to the TikTok platform, including who's on it and what they're creating.
In the second course, Marketing on TikTok, you'll learn how businesses use TikTok, how they tailor content to the platform, and how they find an audience.
In the final course, Advertising and E-commerce on TikTok, you'll learn how to create a marketing strategy and advertising campaigns for TikTok, promote and sell products via channels like Shopify, and use analytics to inform future marketing strategies.
By the end of this program, you will be able to: 
Understand how TikTok fits into your business's marketing strategy
Create fun and engaging TikTok videos
Create original content using hashtags, trends, filters, and more
Build and maintain a brand presence on TikTok
Create a content calendar
Utilize TikTok Ads Manager to create and execute a campaign
Set up e-commerce integration into your TikTok account
Analyze data from your efforts to inform your future content strategy
Key course features: 
Shareable Certificate
Earn a Certificate upon completion.
100% online courses
Start instantly and learn at your own schedule.
Flexible Schedule
Set and maintain flexible deadlines.
Beginner Level
No prior experience needed, but general knowledge of social media and smartphone usage is highly recommended
Approximately 1 month to complete
Suggested pace of 3 hours/week
English
=> Enroll in the "Marketing with TikTok Specialization program here.
Looking to leverage the power of Instagram stories? 
In this content creation course, product photographer Mina Barrio reveals the secrets of creating and editing Instagram content in an attractive and professional way. 
First, you'll get a brief introduction to Mina's work, her influences, and some of her favorite Instagram profiles. 
Next, you'll learn the difference between Instagram feed posts and Instagram Stories and why it's important to use this tool to get more and better reach with your followers.
Then you'll explore the interface and discover how to use features such as slow motion, selfie videos, boomerangs, and timelapse. You'll also learn how to add text, stickers, mentions, questions, surveys, and much more available on Instagram.
Next you'll learn how to layout your communication with other applications such as Canva or Unfold, before planning posts and creating highlights.
Course Syllabus: 
Introduction 
Preparation
Content Creation
Editing the Content
Story Format
Optimizing Instagram Stories
Final Project
Key course features: 
25 lessons (4h 9m)
15 additional resources (6 files)
Online and at your own pace
Available on the app
Audio: English, Spanish
Dutch, Spanish, English, Portuguese, German, Italian, Polish, French
Level: Beginner



=> Enroll in "Content Creation and Editing for Instagram Stories" here.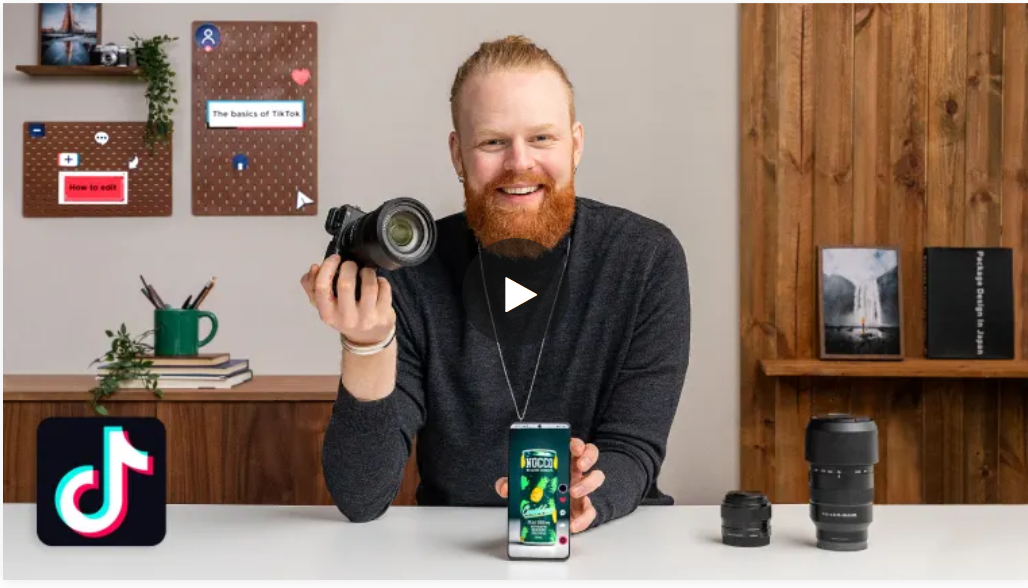 With over 1 billion monthly active users across the globe (and growing), TikTok has quickly become one of the most popular social media platforms for growing an online brand.
Arnulfur Hakonarson, also known as That Icelandic Guy, has been using TikTok for the past several years to grow his own personal brand.
In this course, he shares his tips for mastering the platform. 
Even if you're just getting started, Arnulfur will teach you how to build an account from scratch, come up with new ideas, and produce the best kind of content for gaining attention and followers.


First, you'll learn how to create a memorable username, optimize your profile, and navigate the general layout of the platform's features and interface.
Then you'll learn how to film and edit TikTok videos by discovering the building blocks of good content and exploring some trending effects used on TikTok. 
Pay particular attention to Arnulfur's 3-second rule, batch theory, and the viral marketing strategies she shares.
Course Syllabus: 
Introduction 
Why TikTok and How Do You Use it?
How to Make Good Content and Build a Strong Brand
How to Film, Edit and Make TikTok Videos!
My Secret Tips
Final Project 
Key course features: 
21 Lessons (1h 39m)
23 Additional resources (5 files)
Online and at your own pace
Available from the app
Audio: English
Captions: English, Spanish, Portuguese, German, French, Italian
Level: Beginner
Certificate upon completion of the course
=> Enroll in the Introduction to TikTok for Creatives online course here.
Shelley Benhoff has been a professional content creator since 2015. She makes six figures creating very niche content without hundreds of thousands of followers.
In the Complete Content Creation & Content Marketing Guide, she shares everything she has learned about creating content and a content marketing plan to help you create content that is high-quality and engaging for your audience.
In this course, Shelly will walk you through her entire process for content creation including:
Content Conceptualization: Selecting a topic and format.
Creating Written Content: Creating a WordPress blog in under 10 minutes, designing your website using Canva, and publishing your first blog post.
Creating Audio Content: Buying a microphone and setting up a home studio, recording and editing audio tracks using Audacity, and publishing an audiobook.
Starting a Podcast:

Planning your podcast format

, scheduling guests using Calendly, recording a podcast using Riverside fm, and publishing your podcast to every popular network including Apple Podcasts, Spotify, and Audible using Anchor.
Creating Video Content: Setting up lighting, recording and editing video using Camtasia, and reviewing the post-production process.
Publishing Videos on YouTube and Streaming: Creating a YouTube Channel, publishing videos to YouTube, creating YouTube video thumbnails in Canva, selecting YouTube video tags, and streaming with Streamlabs OBS.
Understanding SEO Basics: Learning how SEO works, finding keywords using Google Trends and autocomplete, understanding your audience using Google Analytics, and using YoastSEO for WordPress.
Promoting Your Content: Repurposing content for social media, scheduling content using Buffer, getting followers, and most importantly, content creator etiquette!
This content creation course includes several assignments, worksheets, and walkthroughs featuring Shelley's own tried-and-true methods in creating professional content.
Shelley will also walk you through her entire studio setup and provide you with a list of equipment and software that she has used over the years to help you get started quickly.
Key course features: 
3 hours on-demand video
5 articles
4 downloadable resources
Access on mobile and TV
Certificate of completion
=> Enroll in the Complete Content Creation and Content Marketing Guide here.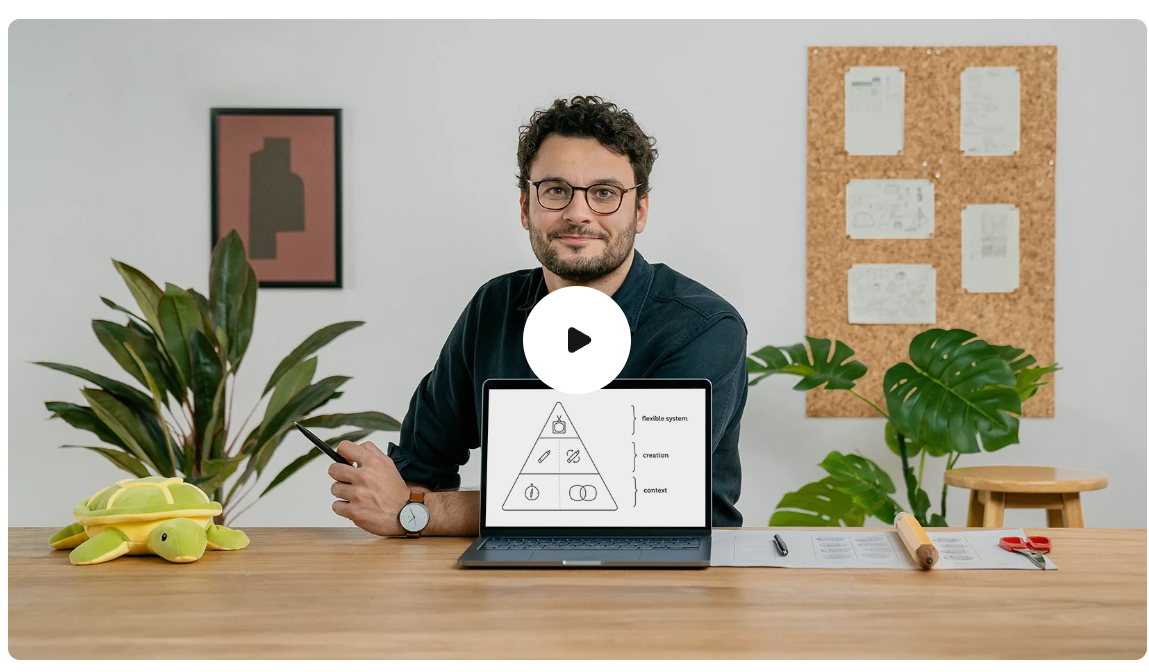 Imagine having a strategy for creating social media content that is innovative and consistent while being adaptable and stress-free!
In this course, content creator and author Tiago Henrqiues shows how this is possible. 
Tiago's aim is to guide people through establishing sustainable strategies that work for them. In doing so he has gained over 200K followers on Instagram.
Tiago has also collaborated with brands including Instagram and Notion, and published his own book Erra Uma Vez about the challenges and insecurities of creatives.
In this course, Tiago teaches you how to establish macro and micro content topics by planning the type of content you want to produce that both connects to your audience and is aligned with your goals.
Through a series of creative prompts and exercises, you'll discover how to save time and energy when producing content.
This includes looking at how to repurpose content you consume, and how to create content from observations and experiences.
Tiago also breaks down content formats, goals, and topics, to help with organizing your schedule.
You'll end the course with Tiago's advice on managing expectations, reviewing your process when necessary, and improving your system over time.
Course Syllabus: 
Introduction 
Strategic Foundation for Sustainable Content Creation
Your Content Toolbox: Create and Repurpose Content

Flexible Systems: Saving Time and Energy

Final Project
Key course features: 
13 lessons (1h 48m)
20 additional resources (7 files)
Online and at your own pace
Available on the app
Audio: English
English, Spanish, Portuguese, German, French, Italian, Polish, Dutch
Level: Beginner
Unlimited access forever
=> Enroll in Content Creation: Sustainable Social Media Strategies here.
As a content creator, coming up with fresh, relevant, and engaging ideas for your content can be a challenge.
Fortunately, with the help of artificial intelligence tools like ChatGPT, you can unlock a world of possibilities for your content creation strategy. 
In this Skillshare content creation class, content creator and data scientist Alana Rister shows you how to use ChatGPT to boost your content creation game. 
Course topics: 
An introduction to ChatGPT and its capabilities for content creation
How to define your niche using ChatGPT
Using ChatGPT to generate potential business names that align with your niche and brand identity
Developing content buckets that align with your niche and business goals
Generating a year's worth of content ideas using ChatGPT
Outlining your content plan using the content ideas and content buckets you've developed
By the end of the class, you'll have a comprehensive plan for your content creation strategy that's rooted in your niche and business goals, and you'll be armed with a wealth of ideas to bring to life your content.
=> Enroll in the "Using ChatGPT for Content Creation" course here.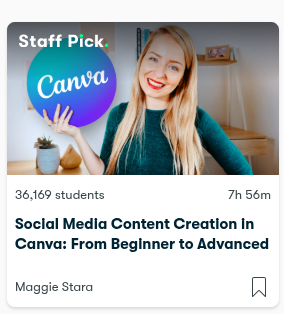 If you're new to content creation, the world of social media graphic design can seem somewhat intimidating. 
However, the truth is that most of the incredible, eye-catching graphics you see online aren't created with expensive software by professional designers.
They're usually created by people with little to no graphic design experience, using free tools that are simple and fun to learn.
This course by digital marketing strategist Maggie Stara will show you how to create beautiful graphics that can enhance your website and social media presence.
By the end of this course, you'll be able to make your own: 
Canva graphics to use anywhere online and offline for print
Instagram inspirational quote graphics, multi-post carousel images
Easy Instagram reels
Shareable GIFs and meme posts
Facebook banners for your business page
Animated Pinterest pins
YouTube channel banners, video thumbnails, animated end screens and intro videos
Business materials including eBooks, presentations, mockups and business cards
Simple websites for yourself or clients
Animated email signatures, and much more!
This course is for: 
Anyone who wants to learn how to design amazing graphics and videos for their social media platforms, their website or their business
Business owners who want to learn how to design their own simple websites, business cards and eBooks
Freelancers who want to take their design skills up a notch without needing to learn expensive software
Anyone who wants to learn some awesome Canva design hacks!
Maggie uses the Pro (Paid) version of Canva for this course but she also demonstrates how to maximize the free plan of Canva by using some clever hacks and external helpful tools.
Key course features: 
7.5 hours on-demand video
Assignments
1 downloadable resource
Access on mobile and TV
Certificate of completion
=> Enroll in "Social Media Content Creation: Canva Beginner to Advanced" here.
Frequently Asked Questions...
What is included in content creation?
Content creation refers to the regular production of engaging and helpful digital content that takes place as part of a brand's marketing activities. 
There are many different content formats such as blog articles, videos, email messages, podcasts, social media posts, etc., and so the content creation process can vary depending on the media involved. 
Whatever the case, an effective content strategy includes detailed planning, idea generation and prioritization, as well as the various technical skills involved in producing, editing and publishing the content. 
After the content is published, it is usually promoted on other media platforms - and depending on the type of content - it may be regularly updated for accuracy and relevancy. 
How do I learn content creation?
If you're new to the content creation industry, you can quickly educate yourself by taking the above content creation courses and observing the techniques of influencers and other content creators in your industry. 
However, the most effective way to learn content creation is by tackling your own projects and learning from experience. The more you experiment, the more you'll discover what works and the types of content that deliver the most value to your audience.  
Happy learning!
Related: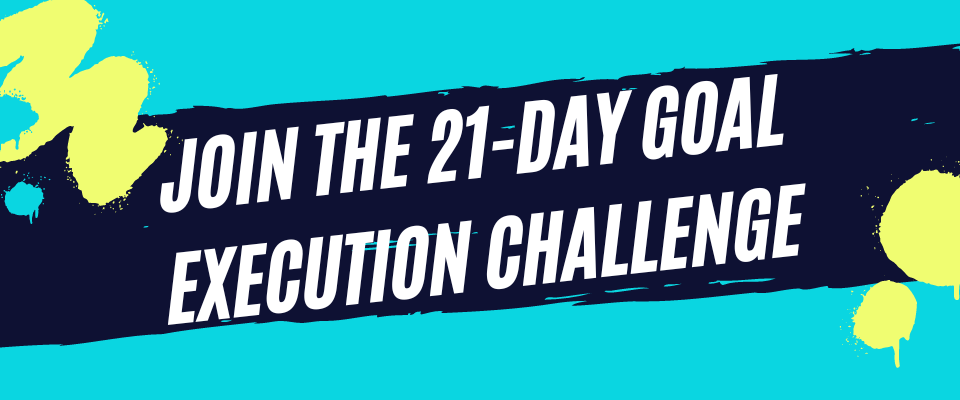 Thanks for reading! If you liked this content, please share below:
Sep 19, 23 07:31 PM

Would you like a stronger mind? Life can be confusing and intense, and that's why training your mind to be stronger than your feelings is crucial.

Sep 18, 23 06:05 PM

Looking for the perfect psychology-themed present for a college student? Here is a roundup of the best gifts for psychology majors.

Sep 16, 23 05:54 PM

Looking for the perfect period table of elements gift? Here are the best periodic table gifts that will spark a reaction from chemistry enthusiasts.