6 Best Content Creation Courses to Hone Your Digital Skills (2021)

Here are the best content creation courses online for freelancers, entrepreneurs, employees, and anyone else who wants to learn in-demand digital skills.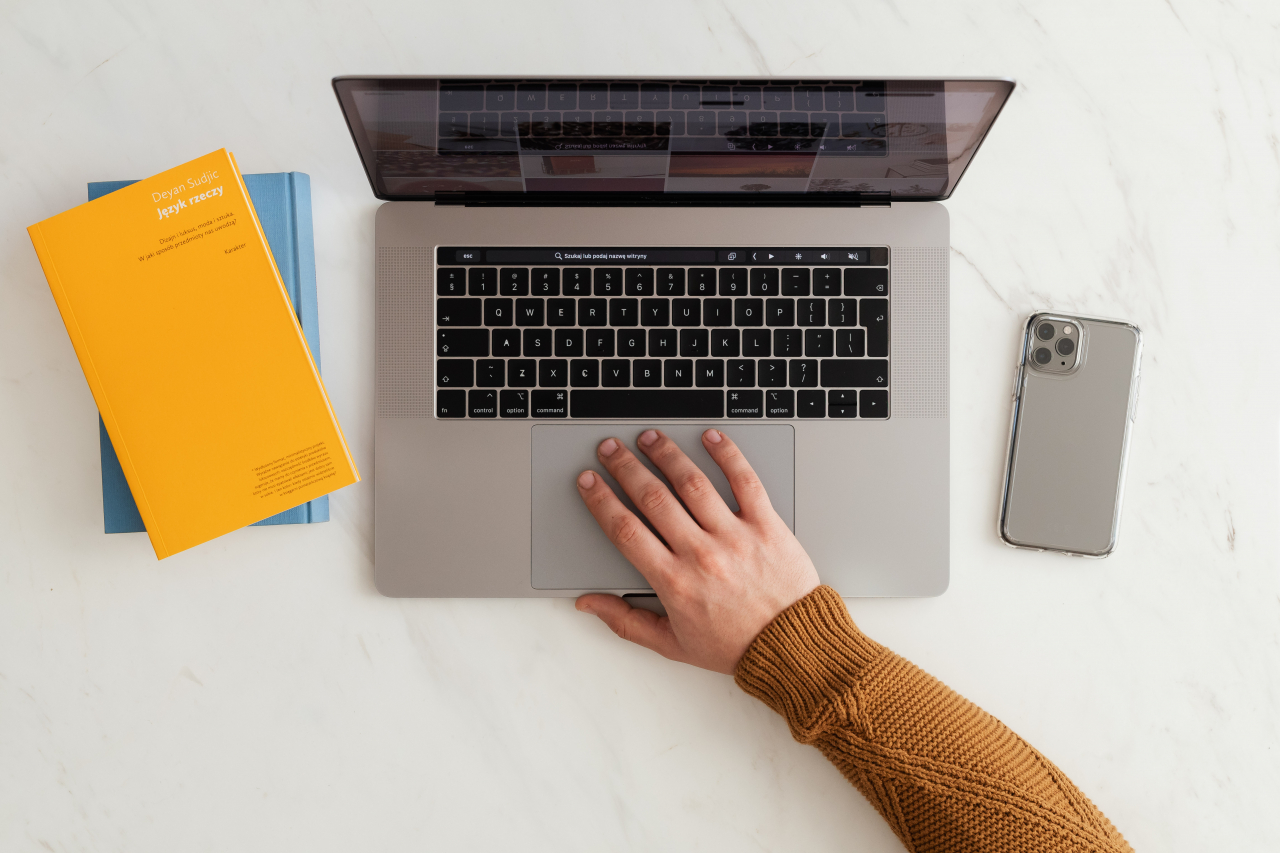 When you're a content creator, no two workdays ever look exactly identical. 
Since you produce original content on a regular basis, there's always something to stretch your creativity and push you out of your comfort zone. 
Moreover, the content creation process encompasses a wide range of high-demand and sometimes challenging skills, from copywriting and search engine optimization to photo and video editing, as well as marketing and digital product creation skills.
With this in mind, here are the best content creation courses online to help you refine your craft and upgrade your skills in these areas. 
In these courses, you'll be guided by experienced instructors who demonstrate what it takes to produce high-quality, consistent content that truly resonates with your target audience. 
This post may contain affiliate links. Please read my disclosure for more information.
What are the Best Content Creation Courses Online? 

Here are the best content creation courses to enroll in online this year: 

Content Marketing Masterclass is a bestselling content creation course on Udemy that teaches you how to plan and execute a content marketing strategy that drives your business forward. 
The course is taught by Brad Merrill, the CEO of Merrill Media, a modern holding company focused on building independent, scalable businesses at the intersection of technology and media.
With over 10 years of industry experience, he provides you all the tools and strategies you need to successfully market your products and services in the digital age.
In this comprehensive course, you'll cover a wide range of topics, including: 
Content Marketing and Copywriting Essentials: Discover what content marketing is, how it works, how to tell a compelling story, and a number of tips to help you become a better writer.
Web Design: How to optimize your website for content marketing and build a well-oiled, lead-generating machine.
Idea Generation and Content Repurposing: Get to know your audience and what they like, and learn how to create an endless stream of fresh content by repurposing your existing content.
SEO (Search Engine Optimization): Optimize your site for search engines and drive free, organic search traffic to your content.
Content Promotion and External Marketing: Learn to actively promote your content and drive traffic from a variety of sources.
Measuring Your Results: Collect and analyze data to measure the results of your content marketing efforts, and ensure that you're always making progress toward your goals.
The knowledge you gain from this class will help you master the content creation techniques you need to build a business from scratch or enhance your existing strategy.
You'll move beyond the surface level and dive deep to fully understand your customer's buying journey and how your content can inspire people to take action. 
Key course features: 
3.5 hours on-demand video
12 articles
Full lifetime access
Access on mobile and TV
Certificate of completion
=> Enroll in the Content Marketing Masterclass here. 

It's every content creator's dream for a piece of their work - whether a blog post, a YouTube video, or an Instagram post - to go viral and attract masses of new audience members on autopilot. 
This online course by The University of Pennsylvania explains the key ideas behind viral marketing and how you can apply these concepts to be more effective at marketing your ideas, brands, or products.


As you analyze successful companies, you'll learn how to make ideas stick, generate more word of mouth, and use the power of social networks to spread information and influence.
Course Syllabus: 
Week 1: What Makes Ideas Sticky?
Week 2: How Social Influence Shapes Behaviour
Week 3: The Power of Word of Mouth 
Week 4: Social Networks 
By the end of this course, you'll have a better understanding of how to craft contagious content, increase social sharing, and get any product, idea, or behavior to catch on.
Key course features: 
Shareable Certificate
Earn a Certificate upon completion.
100% online
Start instantly and learn at your own schedule.
Flexible deadlines
Reset deadlines in accordance with your schedule.
Approx. 4 hours to complete.
=> Enroll in the Viral Marketing and Contagious Content course here.
If you're new to content creation, the world of social media graphic design can seem somewhat intimidating. 

However, the truth is that most of the incredible, eye-catching graphics you see online aren't created with expensive software by professional designers.
They're usually created by people with little to no graphic design experience, using free tools that are simple and fun to learn.
This course by digital marketing strategist Maggie Stara will provide you with a solid foundation by showing you how to create incredible graphics that can enhance your website and social media presence.
By the end of this course, you'll be able to make your own: 
Canva graphics to use anywhere online and offline for print
Instagram inspirational quote graphics, multi-post images and moving GIFs for Insta Stories
Facebook graphics, cover photos and Facebook ad graphics
Pinterest pins and board covers
YouTube channel art, video thumbnails and image cut-outs
Business eBooks, mockups and compressed images to ensure your website stays super fast
This content creation course is great for anyone who wants to save time and money by designing their own mobile-friendly graphics using free online tools.
Moreover, the course is under 4 hours long so you'll be able to learn quickly and start implementing the material right away!
Key course features: 
4 hours on-demand video
1 downloadable resource
Full lifetime access
Access on mobile and TV
Certificate of completion
=> Enroll in the Social Media Graphic Design online course here.
HubSpot is a top content marketing and sales platform that offers a range of free content creation courses that are perfect for beginners.
For example, their Content Strategy Course shows you how to tell your business's story in a way that attracts, engages and delights your audience through each stage of the buyer's journey. 
Course Curriculum: 
Lesson 1: The Power of Storytelling
Lesson 2: Planning a Long-Term Content Strategy
Lesson 3: Creating Topic Clusters and Pillar Pages
Lesson 4: How to Effectively Promote Content 
Lesson 5: Measuring and Analyzing Your Content 
Lesson 6: Developing a Growth Marketing Mentality 
In this course, you'll learn how to set realistic content goals and create content in a way that solves for both search engines and your website visitors.
You'll also learn how to build a promotional plan, promote your content on organic and paid channels, and keep up with trends to continually improve your content strategy. 
The course is designed for: 
Marketing Professionals
Inbound Professionals
Content Producers
Key course features: 

6 Lessons 
25 Videos 
6 Quizzes
3 hours 7 minutes 
=> Enroll in the HubSpot Content Strategy Course here.
An effective content strategy tells a powerful story - it conveys timely and trustworthy information in a way that brings an organization closer to its strategic goals. 
In this online course, you'll learn best practices from recognized industry and academic experts to help you create and implement engaging content across various media platforms. 
First you'll learn how to engage your audience by sharing their stories and drawing attention to their interests. Then you'll learn how to use human-centered design to tell your organization's "content story" and expand your content's reach. 
Program Syllabus: 
Course 1: Engaging Audiences
Course 2: Managing Content 
Course 3: Expanding Your Content's Reach 
Course 4: Ensuring Your Content's Impact 
Course 5: Capstone Project
Key course features: 
Shareable Certificate
Earn a Certificate upon completion
100% online courses
Start instantly and learn at your own schedule.
Flexible Schedule
Set and maintain flexible deadlines.
Beginner Level
No prior experience required.
Approximately 4 months to complete
Suggested pace of 2 hours/week.
=> Enroll in the Content Strategy for Professionals online course here.
This popular specialization course by the University of California will show you to optimize website content for the best possible search engine ranking.
As you gain deeper insight into the way Google and other search engine algorithms work, you'll build practical skills that you can apply to a career in digital marketing or growing your own online business. 
You will learn how to: 
Complete a competitive analysis on a webpage  
Develop a solid approach for achieving a productive and successful relationship with your client  
Create influencer relationships and collaborations and analyze data to see which content gets the most shares
Create a final report of your findings and recommendations for SEO and present your recommendations to your client  
Program Syllabus: 
Course 1: Introduction to Search Engine Optimization 
Course 2: Search Engine Optimization Fundamentals 
Course 3: Optimizing a Website for Search 
Course 4: Advanced Content and Social Tactics to Optimize SEO
Course 5: Website Optimization Client Report Project 
At the end of the program, there is a hands-on Capstone Project which will allow you to apply your skills to a comprehensive SEO consulting task. 
Key course features: 
Shareable Certificate
Earn a Certificate upon completion.
100% online courses
Start instantly and learn at your own schedule.
Flexible Schedule
Set and maintain flexible deadlines.
Beginner Level
At least 2 years of business experience.
Approximately 5 months to complete
Suggested pace of 7 hours/week.
=> Enroll in the Search Engine Optimization (SEO) online course here.
Frequently Asked Questions...
What is included in content creation?
Content creation refers to the regular production of engaging and helpful digital content that takes place as part of a brand's marketing activities. 
There are many different content formats such as blog articles, videos, email messages, podcasts, social media posts, etc., and so the content creation process can vary depending on the media involved. 
Whatever the case, an effective content strategy includes detailed planning, idea generation and prioritization, as well as the various technical skills involved in producing, editing and publishing the content. 
After the content is published, it is usually promoted on other media platforms - and depending on the type of content - it may be regularly updated for accuracy and relevancy. 
How do I learn content creation?
If you're new to the content creation industry, you can quickly educate yourself by taking the above content creation courses and observing the techniques of influencers and other content creators in your industry. 
However, the most effective way to learn content creation is by tackling your own projects and learning from experience. The more you experiment, the more you'll discover what works and the types of content that deliver the most value to your audience.  
Happy learning!
Related: 
Aug 04, 21 01:26 PM

When it comes to building a successful career, soft skills never go out of style. Here are the best soft skills courses that you can enroll in online.

Jul 26, 21 07:21 PM

I recently enrolled in the Rev it Up Reading course by Abby Marks Beale. Here is my review of the course, to help you decide if it's worth it for you.

Jul 24, 21 06:35 PM

Ever had so much to do that you end up doing nothing at all? I've been there, and I'm sure you have too. Here are the best books about taking action.
If you can see this,  please share this post with the buttons below :)