Best Critical Thinking Courses
7 Best Critical Thinking Courses Online To Expand Your Mind (2023)
Here are the best critical thinking courses to introduce you to new ways of thinking and organizing information for better results in daily life. 
How good are your critical thinking skills? 
When presented with new information, how well are you able to connect ideas and draw logical and reliable conclusions?
We all have critical thinking skills that come into play everyday, in one way or another. But...what if they were 10x better? 
Here are the best critical thinking courses to help you evaluate information in a more confident and precise way.  
These courses will take you out of your comfort zone, revealing both what you are currently doing well and what you could improve. 
When you master the art of critical thinking, you'll gain greater clarity of mind in this complex and often confusing world. 
This post may contain affiliate links. Please read my disclosure for more information.
What are the Best Critical Thinking Courses Online? 

Here are the best critical thinking courses to transform the way you absorb and process information: 
This popular course by Duke University offers practical tools to improve your critical thinking and logical reasoning skills. 
Through a number of activities, you'll learn to identify, analyze, and evaluate arguments by other people  - including politicians, used car salesmen, and teachers.
You'll also learn to construct effective arguments of your own in order to convince others and to help you decide what to believe or do. 
By the end of the course, you'll be able to: 
Understand and appreciate arguments that you and other people present
Determine whether or not an argument is deductively valid
Analyze and assess five common forms of inductive arguments
Program Syllabus: 
Course 1: Think Again I: How to Understand Arguments 
Course 2: Think Again II: How to Reason Deductively 
Course 3: Think Again III: How to Reason Inductively 
Course 4: Think Again IV: How to Avoid Fallacies
Key course features:
Shareable Certificate
Earn a Certificate upon completion.
100% online courses
Start instantly and learn at your own schedule.
Flexible Schedule
Set and maintain flexible deadlines.
Beginner Level
No prior experience required.
Approx. 4 months to complete
=> Enroll in the Introduction to Logic and Critical Thinking course here.
Critical thinking is a valuable everyday skill that can save time, money, and resources.

In this course, you will learn about the different thinking styles and how you can use critical thinking to enhance communication, collaboration, management, and problem-solving skills.
By the end of the course, you will be able to…
Master your critical thinking style: Identify the key components of successful critical thinking, and how to identify and gather information using the critical thinking loop.
Recognize your patterns: Identify the different types of critical thinking - reactive, unconscious, inflexible and "conscious creative" - including your own.
Become Self Aware: Become conscious of accountability and bias when building clear and strategic solutions.
Course Syllabus: 
About CQ: Communication Quotient™: Learn about the CQ: Communication Quotient™ methodology and why it is so important to become a better communicator.
Introduction to Critical Thinking: Understand the key terms related to critical thinking and the ways that it can help to improve decision-making.
The Importance of Critical Thinking: Uncover the steps and skills required for effective critical thinking, including Conscious Creative Critical Thinking (CCCT) and the critical thinking loop.
The Components of Critical Thinking: An overview of the different types of thinkers and AI impressions of thought processes.
Break Down and Practice the CQ Thinking Loop

:

 Explore the critical thinking loop in more depth, focusing on identifying the task and gathering information.
Activity, Exam & Resources: Test your knowledge with a final online exam to complete the course and earn your final certificate.
Key course features: 
Length: 1 Week
Level: Introductory
Effort: 1-2 hours per week
Course Type: Self-paced, progress at your own speed
Shareable certificate available upon completion

=> Enroll in the Critical Thinking Skills course by BoxPlay here.
To succeed in this information-rich world, you need more than general intelligence. 
You also need the ability to collect, analyze and think about data, in order to apply these insights to everyday problems. 
This online critical thinking course uses various concepts from statistics, scientific methodology, cognitive psychology and cost-benefit theory, to show you how to do so. 
In the course, you'll discover the fascinating reasons behind issues such as: 
Why it's highly unlikely that, if your first meal in a new restaurant is excellent, you will find the next meal to be as good.
Why it is that a great deal of health information presented in the media is misinformation.
Why you might not have a disease even though you've tested positive for it.
Course Syllabus:
Introduction
Lesson 1: Statistics
Lesson 2: The Law of Large Numbers
Lesson 3: Correlation 
Lesson 4: Experiments
Lesson 5: Prediction 
Lesson 6: Cognitive Biases
Lesson 7: Choosing and Deciding 
Lesson 8: Logic and Dialectical Reasoning
Conclusion
Key course features: 
Shareable Certificate
Earn a Certificate upon completion.
100% online
Start instantly and learn at your own schedule.
Flexible deadlines
Reset deadlines in accordance with your schedule.
Beginner Level
No prior experience required.
Approx. 13 hours to complete
Suggest pace: 3 weeks at 4 hours a week.



=> Enroll in the Mindware Critical Thinking Course here. 


Although thinking is considered separate from emotions, good critical thinkers actually use emotional intelligence to draw reasonable conclusions from a range of information sources. 
This course explores the connection between critical thinking skills and emotional intelligence skills, showing you how these two skill sets can be combined in a powerful way in the workplace. 
You will learn how to:
Describe how emotional intelligence and critical thinking work together
Differentiate between the two thinking systems and the impact that can have on emotional intelligence
Identify unconscious bias and thinking distortions and recognize how they influence your thinking
Determine ways that you can improve your critical thinking
Key course features: 
2.5 hours on-demand video
7 articles
7 downloadable resources
Access on mobile and TV
Closed captions
Audio description in existing audio
Certificate of completion
This is not an introductory course on emotional intelligence. Rather, the course explores emotional intelligence on a deeper level, connecting it to the ways in which we think and reason. 
The practical activities that are included will give you the understanding and capabilities to meet leadership requirements as markets and industries evolve over the next few years.
=> Enroll in the Critical Thinking & Emotional Intelligence course here.
Cognitive biases undermine critical thinking by making us vulnerable to faulty beliefs and bad decisions.
This Udemy course provides an engaging exploration of cognitive biases and their importance for critical thinking, to help learners mitigate the negative effects of such biases. 
You will learn: 
What cognitive biases are and how they play a role in critical thinking.
How ignoring cognitive biases can result in disastrous decisions, reduced performance and social injustice.
The concept of "mindware" as a component of improving critical thinking and reasoning.
Why many businesses and industries are offering cognitive bias training to their managers and employees.
What "debiasing" is, and how to use several effective strategies to reduce the harmful effects of cognitive biases.


By the end of this course you'll be able to describe several common cognitive biases - such as confirmation bias, pattern-seeking, anchoring, and hindsight bias - so you can recognize and address any biases that may be holding you back. 
Key course features: 
2.5 hours on-demand video
1 article
Full lifetime access
Access on mobile and TV
Certificate of completion
=> Enroll in the Cognitive Biases and Critical Thinking course here. 
Making decisions in today's complex world requires the ability to dig deeper to understand the real issues behind problems. 
To do this, we often need to challenge the assumptions on which we base our judgments - especially those regarding the world and its realities.
In this course on critical thinking by TecdeMonterreyX, students will discover the tendencies and assumptions on which their reflections are based, and the outcomes derived from such ways of thinking.
You will learn to:
Identify the theories that support critical thinking
Employ a methodology for the application of critical thinking
Relate the elements that make up the stages of critical thinking
Analyze the standards of critical thinking practice
Distinguish the vices of thought in decision making

Apply critical thinking to groups

Show less
Course Syllabus:
1. Thinking according to our times
1.1 Why critical thinking?
1.2 The exciting world of thinking and criticism
2. Evaluating our modes of thought
2.1 Intellectual values of a good thinker
2.2 Evaluating our critical thinking skills. Avoiding vices and biased thinking.
3. Elements and standards of critical thinking
3.1 Elements of a critical thinking process
3.2 Standards to apply to our thinking modes
4. Articulating our decisions making process
4.1 The logic of our decisions and the behavior derived from them
4.2 How to improve our critical thinking skills and become a fair-minded thinker
Key course features: 
Effort: 5-8 hours per week
Course type: Self-paced on your time 
Certificate available upon completion 
The critical thinking techniques in this course will help you navigate decision making in various contexts, including those related to business strategies, the solution of problems in organizations, and social and ethical responsibility. 
=> Enroll in the Critical Thinking and Reasoned Decisions course here. 
Are you a teacher looking for resources to help you teach critical thinking? 
Based on the National Gallery of Art's popular program for teachers in Washington, D.C., this five-unit online course provides everything you need to begin creating a culture of critical thinking and collaboration for any classroom, subject, or level.
What you'll learn: 
How to use Artful Thinking Routines to strengthen thinking.
How to facilitate meaningful conversations in your classroom using art for artful learning and artful teaching.
How to help learners of all levels develop more discerning descriptions, evidence-based reasoning, and meaningful questioning habits.
Key strategies for using content information to push original thinking deeper.
Exciting, immersive activities for any type of classroom.
How to use online teaching resources from the National Gallery of Art, including downloadable Artful Thinking lesson plans
You do not need an art background or museum access to successfully integrate the course materials into your teaching. You just need to be willing to experiment with new teaching ideas! 
Course Syllabus:
Unit 0: Welcome (2 hours)
Unit 1: Diving into Thinking Routines (3-4 hours)
Unit 2: Observing and Describing (3-4 hours)
Unit 3: Reasoning with Evidence (3-4 hours)
Unit 4: Questioning and Investigating (3-4 hours)
The course contains an introductory unit and four content units listed above. It will take approximately 14-20 hours to complete this self-paced course. Those who audit have access for 16 weeks. Those who register for the verified certificate have access for a full year.
Key course features: 
Length: 16 weeks
Level: Introductory
Effort: 3–4 hours per week
Course Type: Self-paced, progress at your own speed
Shareable certificate available upon completion

=> Enroll in the Teaching Critical Thinking through Art course here. 
Final Thoughts

Thanks for checking out this post on the best critical thinking courses online for those who love a good mental challenge. 
As you invest into your personal development through exploring new modes of thinking and reasoning, you will experience a noticeable return-on-investment. 
These courses on critical thinking will help you become better at evaluating your own work to determine ways to improve quality and efficiency. 
But that's not all - these courses will also help you evaluate an argument's validity and its potential impact, so you can make sound decisions with the information that you receive from others. 
Happy learning!
Related: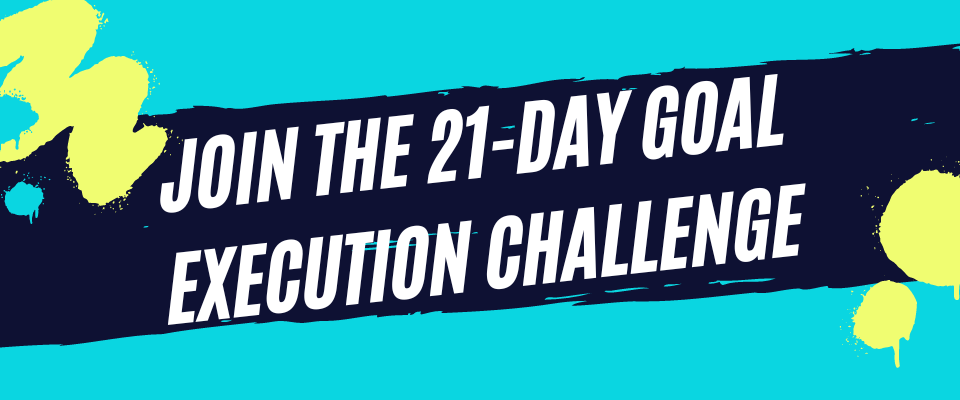 Thanks for reading! If you liked this content, share with a friend:
Dec 09, 23 08:34 PM

Below is a quote from Jhené Aiko's Poetry Book, 2Fish, that is both moving and beautiful. Here's a moment of reflection on the words in the excerpt and the meaning they convey.

Dec 08, 23 08:08 PM

It's an amazing thing to hear a person's life story, read aloud. Here are the best biography audiobooks to give you a peek into different iconic perspectives.

Nov 30, 23 09:41 PM

Would you like to improve your ability to read people? Here are the best body language books that will boost your social intelligence.