15 Best Gifts for Smart People That Will Make Them Say "Eureka!"
Looking for a perfect gift for the "Einstein" in your life? Here are the best gifts for smart people, that'll make them even smarter...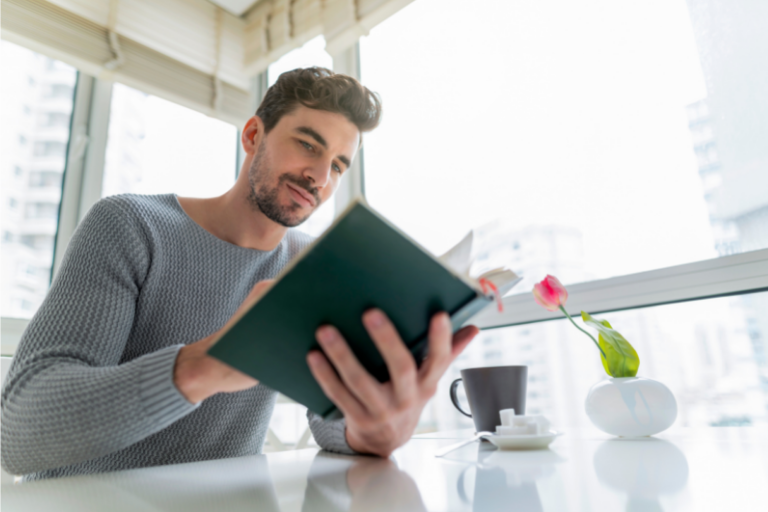 We all have that one friend who…
Gets excited by the most random trivia...
Walks around like a talking encyclopedia…
Constantly corrects your grammar without you even asking...
Yes, that darling friend.
What gift could you possibly give your already intellectually gifted friend?
Ta-da. Below is a list of the best, most thoughtful gifts for smart people. 
You'll find a range of ideas that will hopefully speak both to your gift recipient's heart and brain - to rouse their curiosity and get them intellectually inspired. 
Of course, you know your friend best, so as you browse through the items below, feel free to use your insider knowledge (and any inside jokes) to pick a gift that will make them beam with joy.
This post may contain affiliate links. Please read my disclosure for more information.
What are the Best Gifts for Smart People?
Here are the best gifts for intellectuals, bookworms, and exceptionally curious minds: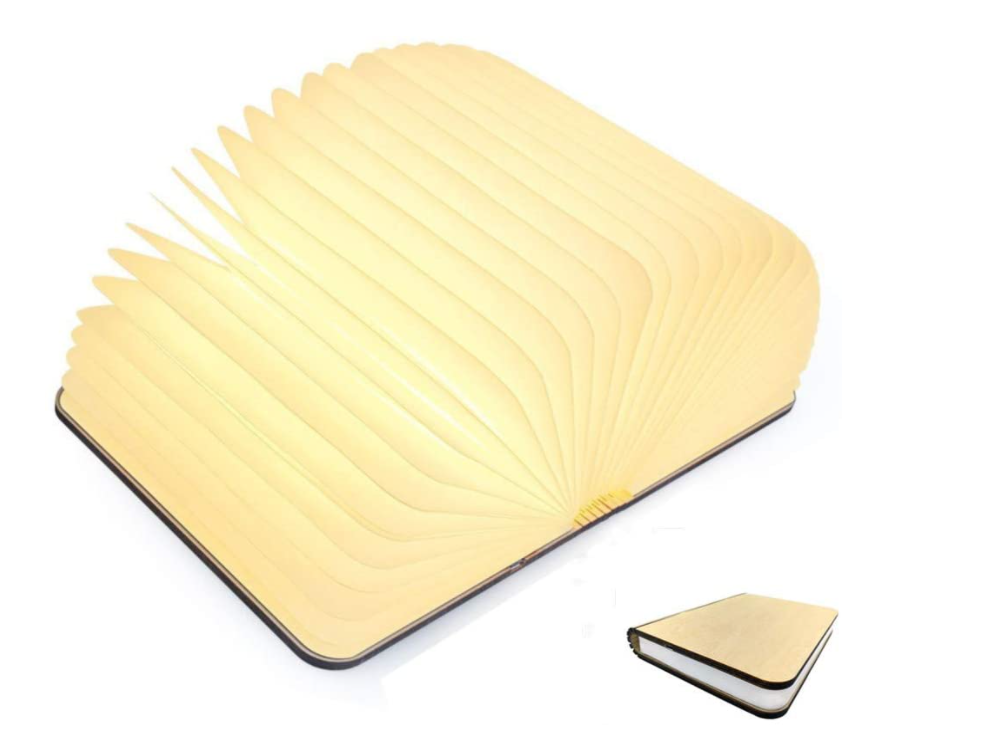 This book-shaped LED lamp is one of the best gifts ever for smart, studious people.
We all know that genius has no bedtime.
This lamp is perfect for those moments when your friend stays up late researching their latest area of interest.
It's bright enough to see in the daylight, and just bright enough at night to add ambiance and beauty to any room without overpowering it.
Also, the magnetic cover allows it to be configured into multiple creative shapes.
When your gift recipient opens it, it will literally light up their world. 
=>
Find the HutHomery LED Book Lamp on Amazon here
.
Is your intellectual friend a science geek? 
If so, this The Periodic Table of Elements Tumbler is an excellent gift idea. 
It features a double-wall insulated construction to keep your favourite drinks hot or cold longer. The design also prevents the tumbler from sweating, so there's no worrying about getting rings on your furniture.
I would tell you a periodic table joke that could go with this gift, but all the good ones argon...
=> Find Tervic the Periodic Table of Elements Tumbler on Amazon here.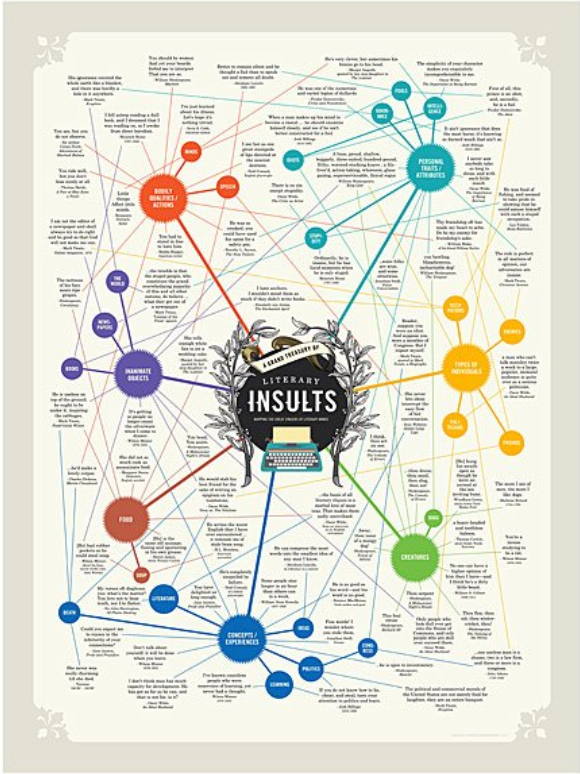 On that note, remember what I said at the beginning about inside jokes?
Here's your chance to shine.
This Literary Insults Chart is an absolutely genius gift idea for any bibliophile or sharp-witted friend. 
It's essentially an interconnected map of unforgettable insults from some of the greatest works of literature. 
Expect to encounter an assorted mix of remarks, from sassy to sophisticated, to a smattering of colorful insults from Shakespeare - the playwright who practically invented the art of the poetic put-down.
It's perhaps one of the best gift ideas for intellectuals who love a bit of good-natured banter.
=> Find the Literary Insults Chart on Amazon here.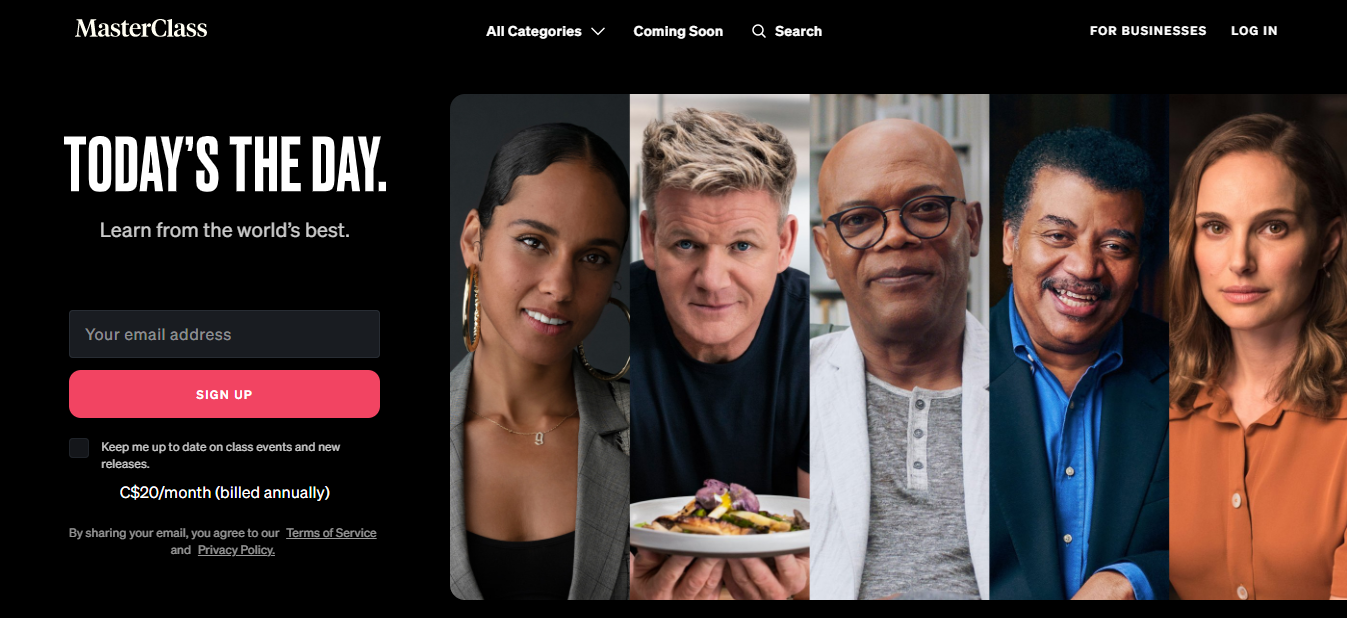 MasterClass is my favourite online destination for highly-quality, cinema-style education. 
It's slightly different from other popular learning platforms because the classes are exclusively taught by world-renowned experts.
When you get a MasterClass membership, you gain access to 100+ classes on a wide range of topics such as business and leadership, science and technology, culinary arts, music and entertainment, and much more. 
Here are some classes that intellectuals might particularly enjoy:
Chris Hadfield Teaches Space Exploration
Matthew Walker Teaches the Science of Better Sleep
Wayne Gretzky Teaches the Athlete's Mindset
Neil deGrasse Tyson Teaches Scientific Thinking and Communication
David Axelrod and Karl Rove Teach Campaign Strategy and Messaging
But really, that's just the tip of the iceberg, as you can see upon exploration of the course catalog.
When I got MasterClass, I took advantage of their 2-for-1 deal and was able to get memberships for myself and a friend, which was pretty awesome.
You can find my guide on How to Give MasterClass as a gift here.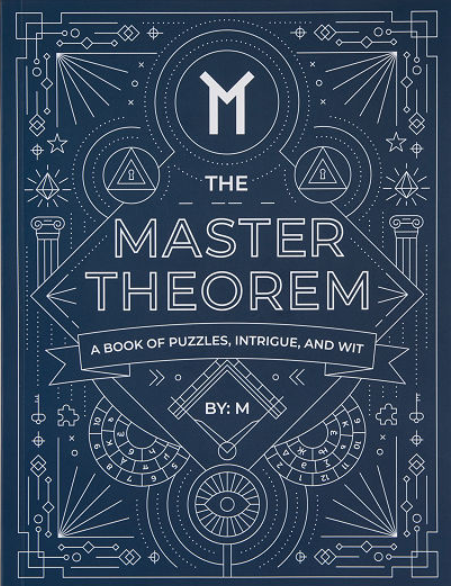 Know someone who is crazy for crosswords and lives for logic puzzles?
This is the gift for them.
The Master Theorem is a beautifully designed book that contains 40 unique puzzles, called Theorems, created by a mysterious person known simply as M. 
Think: Secret society of geniuses, cyphers, code breaking, enigmatic surprises, that sort of thing...
M's Theorems are not your average Sudoku or crossword puzzles. They're more like escape room puzzles that'll have you decrypting messages and tackling creative brain-teasers. 
All of the hints in the puzzle book are encoded so you don't see something you don't want to while flipping through.
It typically takes weeks (and sometimes months) to work through all the challenges, but don't worry, the answers are fully revealed at the end...
=> Find the Master Theorem Book of Puzzles here.
6. Audiobooks
Audiobooks are one of the best gifts for intelligent people, because they enable them to carry their love of learning everywhere they go. 
With Audible, you can either gift a membership or you can use one of your credits to purchase a title for someone else.
You can even gift a membership to someone who already has Audible - they'll just receive all of their gift membership credits at once. 
Depending on your budget, you can choose from 1, 3, 6 and 12-month gift membership options. 
All Audible gift memberships include: 
1 credit per month, good for any audiobook regardless of price
30% off additional audiobooks in exclusive member-only savings
Unlimited listening to Audible Original Podcasts
Your own audio library - you keep your books even after membership
For an Audible alternative, you can also check out Audiobooks.com, which is another service that I personally enjoy using.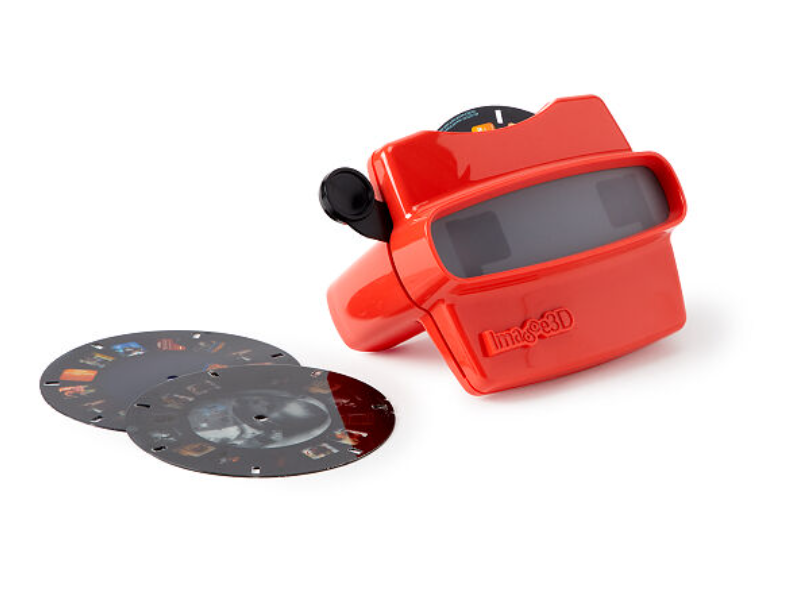 Now here's a cool gadget that makes for a unique and unusual gift. 
This Reel Viewer by Uncommon Goods allows you to assemble snapshots of your most cherished memories and add them to your very own reel.
Once you receive your made-to-order reel, pop it in the viewer and marvel at baby's first steps, a family vacation, your college graduation day, or whatever else you want immortalized.
Bonus points if your gift recipient is a '90s kid, because you're basically giving the gift of time travel. 
=> Find the Create Your Own Reel Viewer on Uncommon Goods here.
What's a better gift for smart people than the original - sometimes imitated but never duplicated - bestselling compendium of astounding facts, hilarious blunders, odd news, and origin stories known as Uncle John's Bathroom Reader.
For the past three decades, Uncle John and his team of tireless researchers have led the movement to stand up for those who sit down and read in the bathroom (and anywhere else, for that matter).

Since 1987, more than 15 million copies of the award-winning series have been sold worldwide!
As always, this behemoth of a book is divided by length: quickies for the reader on the go, medium-sized articles for those with a few minutes to spare, and extra-long pieces for extended visits to the throne room.
Overflowing with obscure history, witty wordplay, and quirky quotations, each edition offers something to please everyone, from longtime readers to newbies alike.
=>
Find the latest release of Uncle John's Bathroom Reader here
.
This sassy little coffee mug embodies a statement that runs through the minds of intelligent people all the time: 
"I can explain it to you but I can't understand it for you."
...aka the Engineers Motto. 
It's a simple but affordable novelty that's sure to put a smile on the face of anyone who receives it from you. 
=> Find the "I Can Explain it To You..." mug on Amazon here.
What is the capital of Moldova?
Why doesn't the Mona Lisa have eyebrows?
How many signers of the Declaration of Independence weren't actually American-born?
Time to put your friend's trivia knowledge to the test...
Things They Don't Teach You in School is a Game that includes 400 fun facts, random factoids, and tidbits of totally useless information that are designed to spark giggles and chatter. 
The trivia in this game starts where the education system stops.
Best of all, the questions are so random that nobody is likely to have an edge, making this trivia game more suspenseful and surprise-filled than most.
=>
Find the Things They Don't Teach You in School Game here
.
When most of us think of gift ideas for smart people, the first thing that usually comes to mind is a book of some sort.
But what about a unique, super-functional bookmark?
This SmartMarks Set by BestSelf combines the functionality of a bookmark with the thinking space of a notebook, so you can save your place and maximize your reading. 
No more squashing a rush of ideas into tiny margins.
In fact, with enough pages to reference an entire book, these handy bookmarks can be turned into your own personal library of reading takeaways.
=> Find the BestSelf SmartMarks here.
Now for a pen to write all those weird and wonderful ideas.
But not any old pen...
This Waterman Rollerball Pen is a gift that bespeaks pure luxury and inspires boundless creativity.
With its cigar-shaped silhouette and lustrous trim, it's a sophisticated writing instrument that's tailored to impress. 
Each pen is:
Hand-crafted and assembled in France
Designed for high-precision writing
Presented in a luxury gift box
Available in either a gold or chrome trim
=> Find the Waterman Expert Rollerball Pen on Amazon here.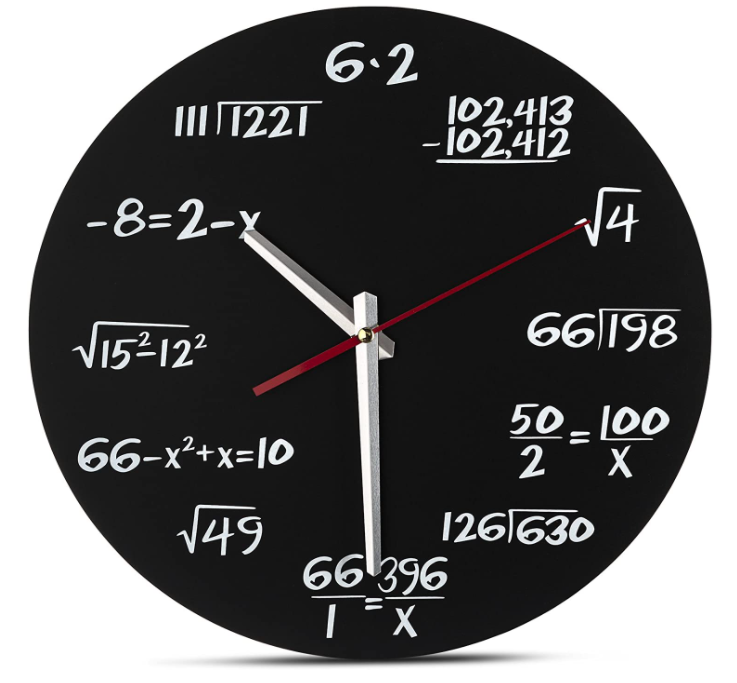 If you gave the average person this as a gift, you'd likely be met with a slightly confused (and maybe even frustrated) look.
But for a math nerd, it's absolutely perfect. 
The Decodyne Math Clock is a traditional wall clock with three-hand motion but one important twist - its hours are marked by math equations.
To tell the time, you solve for the answer!
The clock's simple black and white design means that it goes with all types of decor and looks as if the numbers were written on a chalkboard.
Overall, it's a fantastic gift for a math teacher, engineer, accountant or anyone else who just loves numbers.
=> Find the Decodyne Math Wall Clock on Amazon here.
Brilliance doesn't just happen by chance.
Every high-performing individual needs a high performance planner to do their best work and deliver consistent, long-term results. 
This combination planner-and-journal was created and field tested by bestselling author and high performance coach, Brendon Burchard.
It features:
Morning mindset journal prompts
Daily goal boxes
Evening scorecards
Weekly habit assessments
Monthly project planning
Proprietary whole life balance sheets
All in all, this planner helps you think more strategically and prioritize like a pro, so you can increase your productivity and achieve your goals faster. 
=> Find the High Performance Planner on Amazon here.
15. Escape Room
Speaking of escape rooms, you could actually just book a 60-minute real-life adventure game. 
This works particularly well if you're looking to gift an experience, rather than a physical item.
Groupon is a great place to find escape room deals in your local area. You can also find completely virtual escape rooms there.
Not only do escape rooms help participants build critical thinking skills, they also facilitate the development of communication and collaboration skills, as team members work together to accomplish tasks in a limited amount of time.
Put simply, they enable you to spend quality time with your friend...and even tap into their intelligence ;)
Final Thoughts
Thanks for checking out this guide on the best gifts for smart people. I enjoyed compiling it, and I hope you enjoyed browsing through it too!
As with anything, it's ultimately the thought that counts, and so any gift that reflects warmth and personality - with a dash of practicality - is sure to be greatly appreciated!
All the best, 
Roli
Related: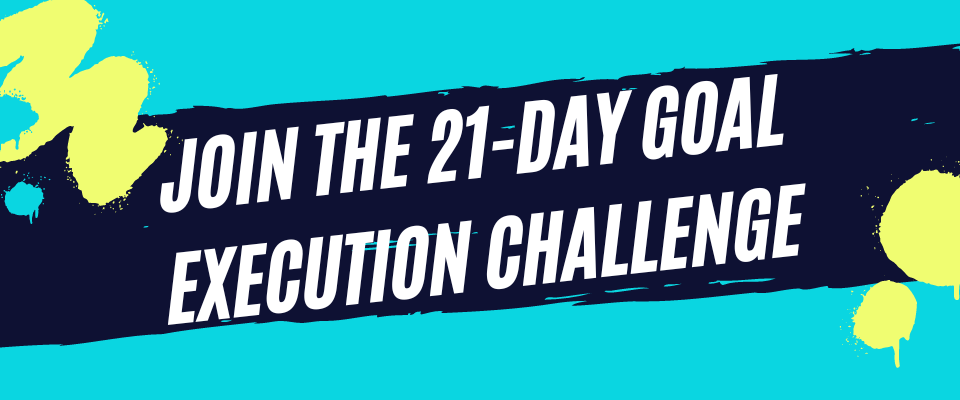 Thanks for reading! If you liked this content, please share below:
May 26, 23 08:35 PM

Need help configuring and optimizing Zendesk? Here are the best Zendesk consultants and specialists to work with online.

May 24, 23 07:08 PM

Need help creating effective and appealing packaging for your product? Here are the best packaging design consultants and experts to work with online.

May 19, 23 06:41 PM

Looking for a linkedin expert to help you optimize your profile or LinkedIn marketing strategy? Here are the best LinkedIn coaches to work with online.