The Best Professional Certificates Online to Boost Your Career (2023)

Here are the best professional certificates and programs online to equip you with job-ready skills and expertise for your career.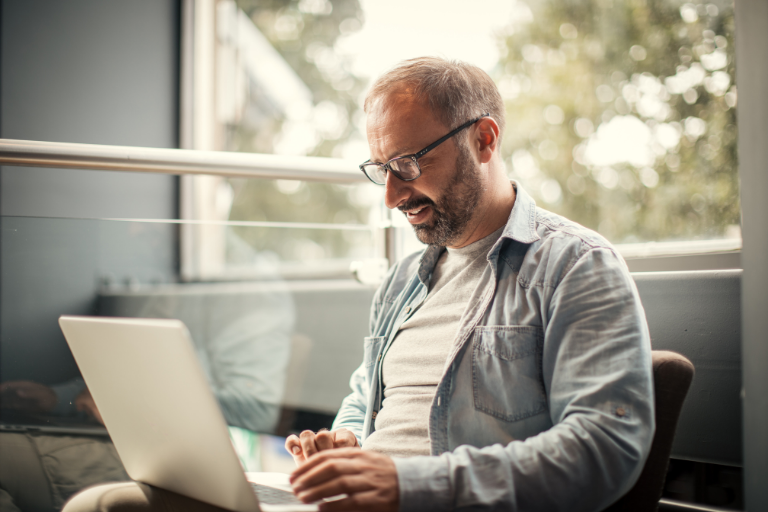 Obtaining an industry-recognized credential is an excellent way to sharpen your skills and become qualified for your ideal job, or the next stage of your career. Let's explore the best professional certificates available online and offered by reputable organizations such as Google and IBM. 
Why Take a Professional Certification Course? 
A recent survey of 400,000 people across the globe revealed that after completing an online certification, 76 percent of those surveyed reported a salary increase or promotion, as well as an increased sense of fulfillment at work.
Across multiple industries it was found that employees who go the extra mile to earn certifications, particularly in areas that are in most demand by their employers, receive a bump in career earnings and the quality of work assigned.  
As you grow your competencies through certifications, it can help you become more confident as an employee, manager, or freelancer. The professional certificates mentioned below offer training for individuals who want to expand their education and develop in-demand skills. 
Note: If you would like personalized career guidance and support, check out my list of the best career coaches online.
This post may contain affiliate links. Please read my disclosure for more information.
What Are the Best Professional Certificates That Pay Well?
Here are the best professional certificate courses that you can enroll in online:
Looking to pursue a career in the high-growth fields of digital marketing and e-commerce?
This professional certificate by Google will prepare you for that path by teaching you how to use tools and platforms like Canva, Constant Contact, Google Ads, Google Analytics, Hootsuite, HubSpot, Mailchimp, Shopify, and Twitter. 
You'll learn from subject-matter experts at Google and have a chance to build your own portfolio with projects like presentations, customer personas, and social media calendars to show to potential employers. 
Program syllabus: 
Course 1: Foundations of Digital Marketing and Ecommerce
Course 2: Attract and Engage Customers with Digital Marketing
Course 3: From Likes to Leads: Interact with Customers Online
Course 4: Think Outside the Inbox: Email Marketing
Course 5: Assess for Success: Marketing Analytics and Measurement
Course 6: Make the Sale: Build, Launch, and Manage E-commerce Stores
Course 7: Satisfaction Guaranteed: Develop Customer Loyalty Online
No previous experience or knowledge of specific tools is required in order to enroll in this course. All you need is curiosity about reaching and engaging with customers online.
The skills you learn in this program will qualify you for job roles such as Digital Marketing Coordinator, Marketing Specialist, SEO Specialist, Search Engine Analyst, Media Planner, E-commerce Associate.
=> Enroll in the Google Digital Marketing & E-commerce Professional Certificate here.
I also wrote a complete review about this program which you can read here.
The Project Management Professional (PMP)® is widely recognized as the number one certification in project management.
Employers value this certification because PMP® trained employees tend to have a more sophisticated approach to taking projects from inception through to completion across different methodologies.
In fact, it is reported that on average, project managers with this certification earn 22% more than those without it. 

One of the major advantages of PMP® certification is that it is not restricted to any specific industry or sector. You can apply your certification across a whole range of different industries including, IT, healthcare, construction, energy, and finance.
KnowledgeHut's course on PMP® prepares you for the certification through an intensive session of theory and practicals.
The training course will show you how to:
Understand and apply project management terminologies and concepts 

Apply global Project Management Standards from PMI®  to real-world situations for successful results

Provide faster solutions to clients, ensure compliance, reduce risk factors and save time and costs

Ensure open communication between stakeholders and team members

Ensure that the project stays within scheduled costs and timeframes 

Attempt a first time pass of PMI's Project Management Professional (PMP)® Certification Exam 

Lead and motivate the team to perform better

Master PMBOK® - The Five Process Groups, Ten Knowledge Areas, And The Area Of Professional and Social Responsibility
=> Learn more about the (PMP)® Certification here. 

Cybersecurity is one of the most in-demand career fields - a recent (ISC)² Cybersecurity Workforce Study estimated that 4 million more cybersecurity professionals are needed to defend organizations.
This 8-course Professional Certificate will give you the technical skills to become job-ready for a cybersecurity analyst role.

This program is suitable for learners entering the workforce and professionals switching careers. Instructional content and labs will introduce you to concepts including network security, endpoint protection, incident response, threat intelligence, penetration testing, and vulnerability assessment.
This professional certificate is for you if you are comfortable working with computers, willing to develop new technical skills, and enjoy collaborative problem solving and communicating solutions.
Program Syllabus:
Course 1: Introduction to Cybersecurity Tools & Cyber Attacks

Course 2: Cybersecurity Roles, Processes & Operating System Security

Course 3: Cybersecurity Compliance Framework & System Administration

Course 4: Network Security & Database Vulnerabilities

Course 5: Penetration Testing, Incident Response and Forensics

Course 6: Cyber Threat Intelligence

Course 7: Cybersecurity Capstone: Breach Response Case Studies

Course 8: IBM Cybersecurity Analyst Assessment
Related Job Roles:
Cybersecurity Analyst, Cybersecurity Specialist/Technician, Threat Monitoring Analyst, Cyber Defense Analyst.
=> Enroll in the IBM Cybersecurity Analyst Professional Certificate here.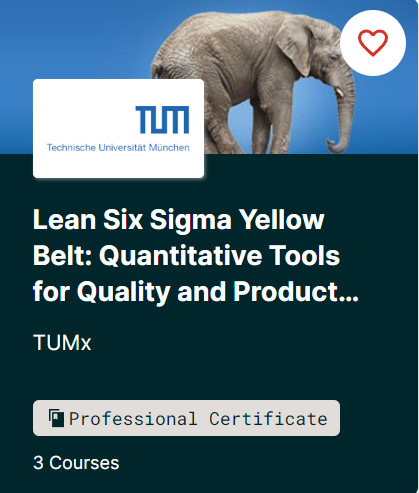 Lean Six Sigma is a popular process improvement method that enables organizations to reduce waste and effectiveness and results.
The Lean Six Sigma Yellow Belt on edX is a series of courses provided in collaboration with the TUM School of Management Executive Education Center and the Chair of Production and Supply Chain Management.
In this professional certificate program, you will be challenged to learn both the quantitative and qualitative methods associated with Six Sigma and Lean, including:
Problem definition
Baseline performance measurement and process capability;
Measurement system analysis;
Root cause analysis;
Regression and correlation;
Design of experiments
Control charts implementation


Upon successful completion of this program, you will earn the TUM Lean Six Sigma Yellow Belt certificate, confirming mastery of Lean Six Sigma theory to a Green Belt level. 
Overall, this certification will help you advance your career, increase your salary earnings and improve your organization through the mastery and application of productivity and quality skills.
=>
Enroll in the Lean Six Sigma Yellow Belt on edX here
.
Within agile management, SCRUM is a framework that helps people, teams and organizations generate value through adaptive solutions for complex problems.
A Certified ScrumMaster® is a professional designated by the Scrum Alliance as a Scrum practitioner who can skillfully lead project teams.
According to Scrum Alliance, a Certified ScrumMaster® course helps increase the likelihood of a project's overall success by applying Scrum principles and techniques in the right way. 

CSM® certification is designed to boost your confidence in implementing the Scrum framework so you can guide project teams to success. 
In this certification course, you will: 
Acquire knowledge of Scrum terminologies, various concepts, and the complete Scrum process.
Understand various roles involved in Scrum and the scope of the Scrum Master role in Scrum.
Learn to inspect and adapt and increase transparency in each of the Scrum events and make the team's work visible.
Discover how to facilitate the Development Team, Product Owner, and the organization while responding to change.
Learn to help team members work collaboratively and follow every Scrum process involved in it.
The CSM® certification enables you to work across major companies like IBM, Goldman Sachs, Accenture, Intel and many more in several job roles, such as:
Scrum Master
Delivery Lead
Agile Scrum Master
Program Manager
Project Manager
Agile Coach
Automation Engineer
Project Lead
Since Scrum is the most popular Agile framework for project management, Scrum Masters are in demand irrespective of the industry type.
If you are working in a company where Agile is being widely used then CSM should be your first choice for a professional certificate.
=> Learn more about the CSM® Certification on Knowledge Hut here.

Thinking of launching your career in IT? Developed by Google, this professional certificate includes an innovative curriculum designed to prepare you for an entry-level role in IT support in about 3-6 months. 
Through a mix of video lectures, quizzes, and hands-on labs and widgets, the program will introduce you to troubleshooting, customer service, networking, operating systems, system administration and security. 
Completing the program can earn you up to 12 college credits, the equivalent of 4 associate degree-level courses. By dedicating approximately 5 hours a week, you can complete this certificate in under six months.
Did You Know: You can also earn a CompTIA and Google dual credential when you complete the Google certificate and pass the CompTIA A+ certification exams.
Program syllabus: 
Course 1: Technical Support Fundamentals

Course 2: The Bits and Bytes of Computer Networking

Course 3: Operating Systems and You: Becoming a Power User

Course 4: System Administration and IT Infrastructure Services 

Course 5: IT Security: Defense against the digital dark arts 
Related Job Roles:

IT Support Specialist, Technical Support Engineer, Desktop Support Engineer, IT Support Engineer, Technical Support Specialist, IT Desktop Support

=> Enroll in the Google IT Support Professional Certificate here. 
Related: My Review of the Google IT Support Professional Certificate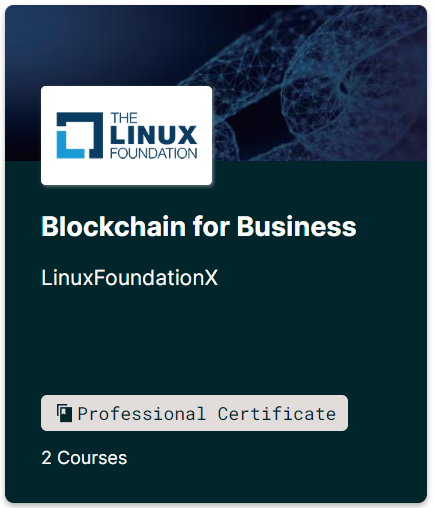 According to TechCrunch, Blockchain-related jobs are one of the fastest growing in today's labour market. 
The Blockchain for Business certificate on edX is designed for the business professional who needs to understand the potential (or threat) of blockchain to their company and industry.
The program is divided into two sections: 
Blockchain: Understanding its Uses and Implications 
Introduction to Hyperledger Blockchain Technologies 
In the first part of the program, you will learn about what blockchain is and gain appreciation of its impact around the globe by analyzing use cases and future trends in technology, business, and enterprise products and institutions.
In the second part of the program, you will gain familiarity with Hyperledger, a multi-project open source collaborative effort hosted by The Linux Foundation, created to advance cross-industry blockchain technologies.
Commenting on the program, Brian Behlendorf, Hyperledger Executive Director says: 
"It's hard to argue there is an industry that will not be touched by blockchain in some way and a candidate credentialed through the edX Professional Certificate program, would be a tremendous asset to any organization."
Estimated course completion time: 6 months, with 2 - 3 hours invested per week. 
=> Enroll in the Blockchain for Business professional certificate here.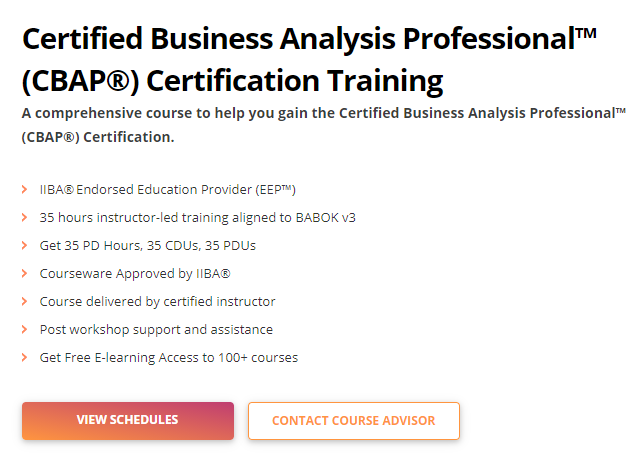 CBAP is the level three professional certification for business analysts governed by the International Institute of Business Analysis (IIBA).
It is the most sought-after certification for business analysts who want to sharpen and validate their business analysis skills. 
KnowledgeHut's Certified Business Analysis Professional (CBAP®) training entails an interactive question and answer review with a IIBA® certified instructor, discussions based on the BABOK® version 3.0 and practice tests to improve the learning process and help you gain the CBAP® credential.
This training course will teach you:
=> Learn more about the (CBAP)® Certification here. 


This professional certificate from IBM will help anyone interested in pursuing a career in data science or machine learning develop career-relevant skills and experience.
It's a myth that to become a data scientist you need a Ph.D.
Anyone with a passion for learning can take this professional certificate – with no prior knowledge of computer science or programming – and develop the skills, tools, and portfolio to have a competitive edge in the job market as an entry level data scientist.
This course will teach you to:
Learn data science is, the various activities of a data scientist's job, and methodology to think and work like a data scientist  
Import and clean data sets, analyze and visualize data, and build and evaluate machine learning models and pipelines using Python
Develop hands-on skills using the tools, languages, and libraries used by professional data scientists  
Program Syllabus: 
Course 1: What is Data Science?

Course 2: Tools for Data Science

Course 3: Data Science Methodology 

Course 4: Python for Data Science and AI

Course 5: Databases and SQL for Data Science

Course 6: Data Analysis with Python 

Course 7: Data Visualization with Python

Course 8: Machine Learning with Python

Course 9: Applied Data Science Capstone 
=> Enroll in the IBM Data Science Professional Certificate here. 

Salesforce is one of the most popular customer relationship management (CRM) platforms currently available and many companies are now specifically requesting Salesforce experience in their job descriptions.
Knowledge and expertise of Salesforce can go a long way in helping you boost your career and enhance your credibility among your peers and management. 
KnowledgeHut's 5 day course has been designed to help you master the concepts of the Salesforce Administrator Certification and pass the examination at the first attempt. This is one of the best professional certificates for new Salesforce administrators who want to use Salesforce for maximum benefit.
This course is suitable for:
Professionals who want to make a career in Salesforce

System Administrators

IT professionals such as Product Managers
What you will learn:
All the responsibilities of a Salesforce administrator including configuring and managing Sales and Service Cloud

How to manage data and implement security

How to prepare for the certification
 Key features:
=> Learn more about the Salesforce Administrator Certification here. 

Conclusion 
Thanks for checking out this list of some of the best professional certificates available. Hopefully you've been able to discover certification options that could be advantageous in your particular field.
Enrolling in an online certification course is a great way to expand your knowledge and skills through hand-on projects and activities, and lectures that can often be completed on your own schedule.
The above certification courses are taught by top companies and universities and allow you to access training and tools that can help you grow your current career or start a new one.
Happy learning!
Related: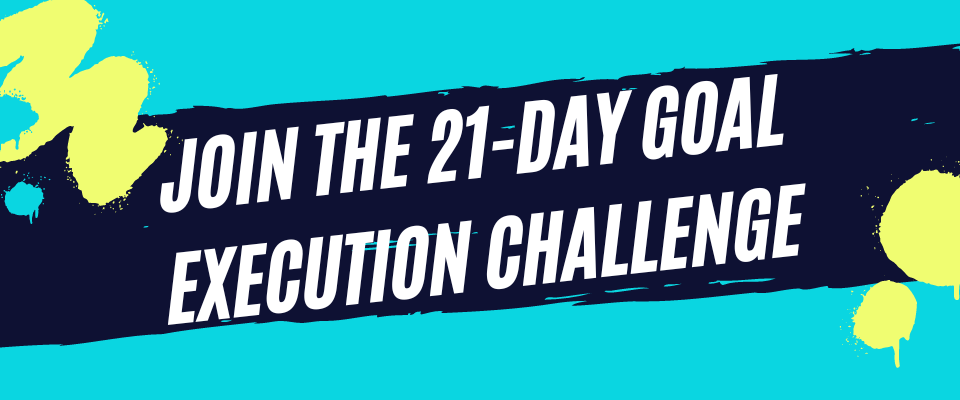 May 26, 23 08:35 PM

Need help configuring and optimizing Zendesk? Here are the best Zendesk consultants and specialists to work with online.

May 24, 23 07:08 PM

Need help creating effective and appealing packaging for your product? Here are the best packaging design consultants and experts to work with online.

May 19, 23 06:41 PM

Looking for a linkedin expert to help you optimize your profile or LinkedIn marketing strategy? Here are the best LinkedIn coaches to work with online.
If you can see this,  please share this post with the buttons below :)