10 Best Public Speaking Books to Help You Absolutely Own the Stage

Here are the best public speaking books to train you to overcome your fears and speak with confidence and conviction in any situation.
If you're like 73% of the population, public speaking is likely an activity that pushes you completely out of your comfort zone. 
But it doesn't stop there. 
Even the most skillful public speakers are constantly looking for ways to manage their nerves and convey their message in the most impactful way.
Below is a list of the best public speaking books to help you feel more confident when under the spotlight. These books will guide you through each step of the public speaking process, from carefully crafting your material to conquering your fears and eventually delivering an engaging speech.
As you explore these books about public speaking, pay attention to the unique angle or sub-skill that each author adds to the mix.
This post may contain affiliate links. Please read my disclosure for more information.
What are the Best Public Speaking Books?

Here are the best public speaking books to add to your reading list: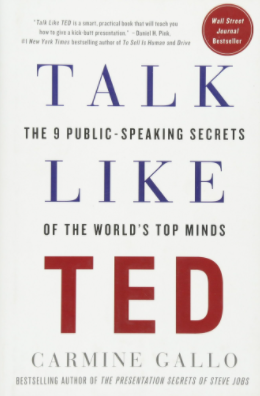 In order to succeed in any personal or professional endeavour, you need to be able to sell your ideas persuasively.
In this book, public speaking coach and bestselling author Carmine Gallo explores what makes a great presentation by examining key elements of the widely acclaimed TED Talks. 
Gallo has broken down hundreds of TED talks and interviewed the most popular TED presenters, as well as the top researchers in the fields of psychology, communications, and neuroscience to reveal the nine secrets of all successful TED presentations. 
As you read this book, you'll discover useful techniques that will make any presentation more dynamic, fire up any team, and give anyone the confidence to overcome their fear of public speaking.
Read this book: get hard copy on amazon | get the free audiobook
In his nearly twenty years of experience, Hollywood producer and pitch master Brant Pinvidic has sold more than 300 TV shows and movies, run a TV network, and helmed one of the largest production companies in the world.
He's also developed a simple, straightforward system that's helped hundred - from Fortune 100 CEOs to PTA president - use top-level Hollywood storytelling techniques to simplify their messages and say less to get more
In the The 3-Minute Rule, Pinvidic shares his easy, foolproof method to boil down any idea to its essential elements and structure it for maximum impact. 
This book will teach you how to deliver a great pitch, for any idea, in any situation, so your audience not only remembers your message but can pass it on to their friends and colleagues.
Read this book: get hard copy on amazon | get the free audiobook
In this hilarious and highly practical book, author and professional speaker Scott Berkun reveals the techniques behind what great communicators do, and shows how anyone can learn to use them well.
With lively lessons and surprising confessions, you'll get new insights into the art of persuasion - as well as teaching, learning, and performance - directly from a master of the trade.
Highlights include:
Berkun's hard-won and simple philosophy, culled from years of lectures, teaching courses, and hours of appearances on NPR, MSNBC, and CNBC
Practical advice, including how to work a tough room, the science of not boring people, how to survive the attack of the butterflies, and what to do when things go wrong
For just about anyone who talks and expects someone to listen - this entertaining read provides an insider's perspective on how to effectively present ideas to anyone.
Read this book: get hard copy on amazon | get the free audiobook
Presentations are meant to inform, inspire, and persuade audiences.
So why then do so many audiences leave feeling like they've wasted their time? All too often, presentations don't resonate with the audience and move them to transformative action.
Resonate is a popular book by communication expert Nancy Duarte that shows you how to make a strong connection with your audience and lead them to purposeful action. 

Duarte uses a simple yet elegant approach, which affirms that building a presentation today is a bit like writing a documentary. Using this approach, you'll convey your content with passion, persuasion, and impact.
In this public speaking book you'll discover how to:
Implement content development methodologies that move people to action

Switch the usual paradigm by making the audience the hero and the presenter the mentor

Use the story techniques of conflict and resolution to bring life to your speech
Read this book: get hard copy on amazon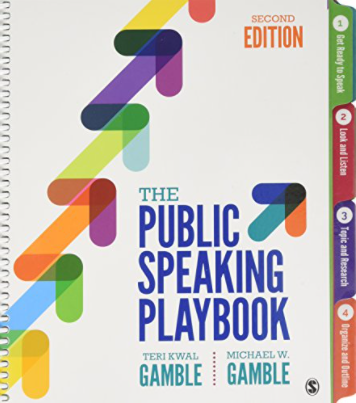 The Public Speaking Playbook is one of the best books on public speaking for students. It's essentially a textbook that covers several topics you don't normally find covered in detail (e.g. language usage) and also has great exercises for in class activities.
With a focus on actively building skills, authors Teri Kwal Gamble and Michael W. Gamble describe the fundamentals of the public speaking process, using brief interactive learning modules that allow students to practice and improve their public speaking.
As students master the skills, they are also encouraged to think critically about what it means to "play fair" in public speaking, with a focus on diversity, ethics, and civic engagement.
Read this book: get hard copy on amazon
Public Speaking to Win is a 40 minute masterclass by Dale Carnegie on how to speak so that people listen. 
Topic covered in the book: 
What really grabs your listeners' attention

How to establish intimacy with your audience

How to win people's confidence

The one vital ingredient to every powerful talk

How to speak in a natural, easygoing manner

How to open and close a talk

How to move your listeners to action
If you want to deliver effective sales presentations, influence clients and customers, and speak persuasively on any topic, this book will equip you with the knowledge and skills to do so. 
Read this book: get hard copy on amazon | get the free audiobook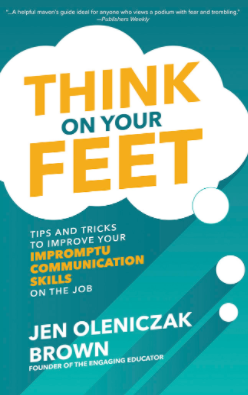 Public speaking often involves impromptu moments when you have to be adaptable and think quickly to address questions or comments. 
Most people react to the unexpected with anxiety and unease. We get rattled, stumble over our words, and overthink the situation. Others, though, handle it with self-assurance and aplomb. They gain a sense of empowerment and energy when the pressure is on.
Like great improv actors, they're able to think on their feet.
Think on Your Feet is a book that teaches you how to retrain your brain for the unexpected and get out of your own way in those unexpected - and expected - professional situations. It's based on rules and techniques that tap directly into your soft communication skills, helping you become better at both listening and responding. 
Filled with engaging improv activities, this interactive guide will show you how to nurture your personal communication style, so you can stop letting the unexpected hold you back. 
Read this book: get hard copy on amazon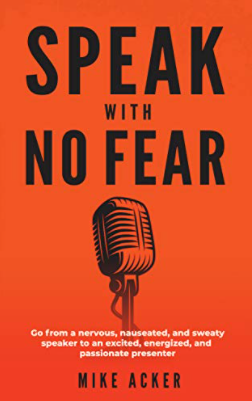 It can easily seem like everyone is a gifted speaker when you watch TED talks or compare yourself to skilled co-workers giving presentations.
Don't get caught up in the costly comparison trap. Instead, take action to improve your ability and to overcome your fear.
Speak with No Fear is a public speaking book that promises to teach you 7 proven strategies to help you find your inner presenter:
Uncover & Clean the Wound
Imagine the Worst
You Be You 
Speak to One
It's Not About You
Channel The Power
Be in the Moment
Full of relatable anecdotes, executable tips, and plenty of laugh-out-loud moments, this book will help you take charge of your anxiety, calm your nerves, and – most importantly – speak with no fear.

Read this book: get hard copy on amazon | get the free audiobook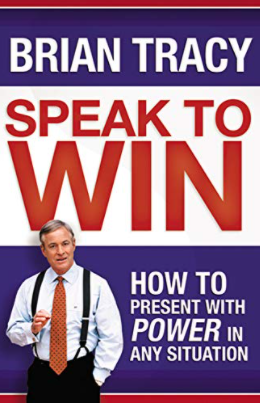 Does this title of this book sound familiar? I promise it's not the same book as #6... this one is by Brian Tracy. 
Successful people know that speaking well can help them gain the respect of others, make them tremendously more valuable to their company, and open up abundant opportunities in their life and career.
In Speak to Win, Tracy walks you through the art of the winning speech - and how to use it to achieve your most impossible-seeming goals.
You will learn how to:
Become confident, positive, and relaxed in front of any audience
Grab people's attention from the start
Use body language, props, and vocal techniques to keep listeners engaged
Transition smoothly from one point to the next
Use humor, stories, quotes, and questions skillfully
Deal with skepticism when presenting new ideas
Wrap up strongly and persuasively
This book reveals time-tested tricks of the trade than you can use to present powerfully and speak persuasively, whether in an informal meeting or in front of a large group of people.
Read this book: get hard copy on amazon | get the free audiobook 
Ever wish you could captivate your boardroom with the opening line of your presentation, like Winston Churchill in his most memorable speeches?
Or want to command attention by looming larger than life before your audience like Abraham Lincoln?

In this popular speaking book, historian and world-renowned speaker James C. Humes - who wrote speeches for five American presidents - shows you how great leaders through the ages used simple yet effective tricks to win throngs of fans and followers.
Examples of interesting things you'll discover in this book: 
How Napoleon Bonaparte mastered the use of the pregnant pause to grab attention
How Lady Margaret Thatcher punctuated her most serious speeches with the use of subtle props
How Ronald Reagan could win even the most hostile crowd with carefully timed wit, and much more...
Through the pages of this book, you'll learn how to master your presentation skills, wow your audience, and shoot up the corporate ladder by unlocking the secrets of history's greatest speakers.
Read this book: get hard copy on amazon | get the free audiobook 
Final Thoughts
Whether you're looking to Speak like Churchill or Talk like TED, hopefully this list of the best public speaking books has helped you find some good books to read next. 
Knowledge is power, and as you learn the strategies behind the best speakers, you'll be able to identify key areas to work on to improve your own public speaking skills. 
Whenever you read any of the above books about public speaking, make an effort to practice what you learn by creating a speech and practising in front of friends or family. Some of the above books even come with activities that you can try, which makes it even easier to apply what you learn. 
As you master the art of public speaking, you'll find that you develop useful skills that translate into every area of life. 
=> Get a free public speaking audiobook of your choice here.
Happy reading/listening!
Related: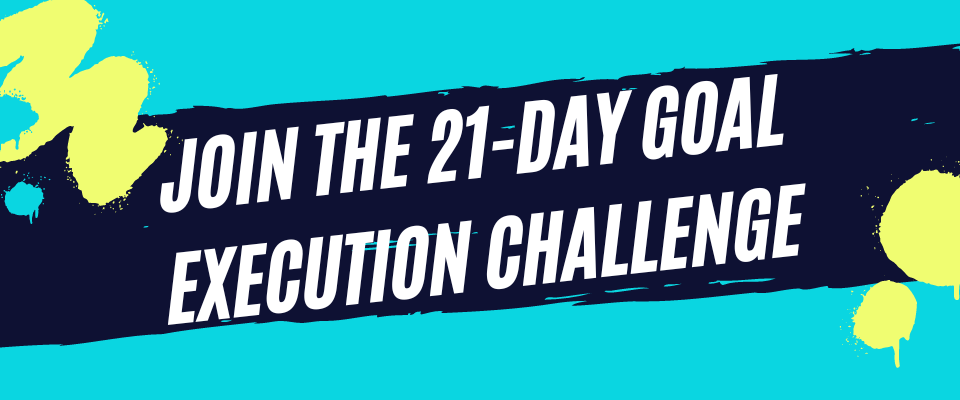 Thanks for reading! If you liked this content, please share below:
Sep 19, 23 07:31 PM

Would you like a stronger mind? Life can be confusing and intense, and that's why training your mind to be stronger than your feelings is crucial.

Sep 18, 23 06:05 PM

Looking for the perfect psychology-themed present for a college student? Here is a roundup of the best gifts for psychology majors.

Sep 16, 23 05:54 PM

Looking for the perfect period table of elements gift? Here are the best periodic table gifts that will spark a reaction from chemistry enthusiasts.