8 Best Work-Life Balance Books That Everyone Should Read (2023)
Imagine what life would be like if you could work less and live more. Here are the best work-life balance books to help you make it happen...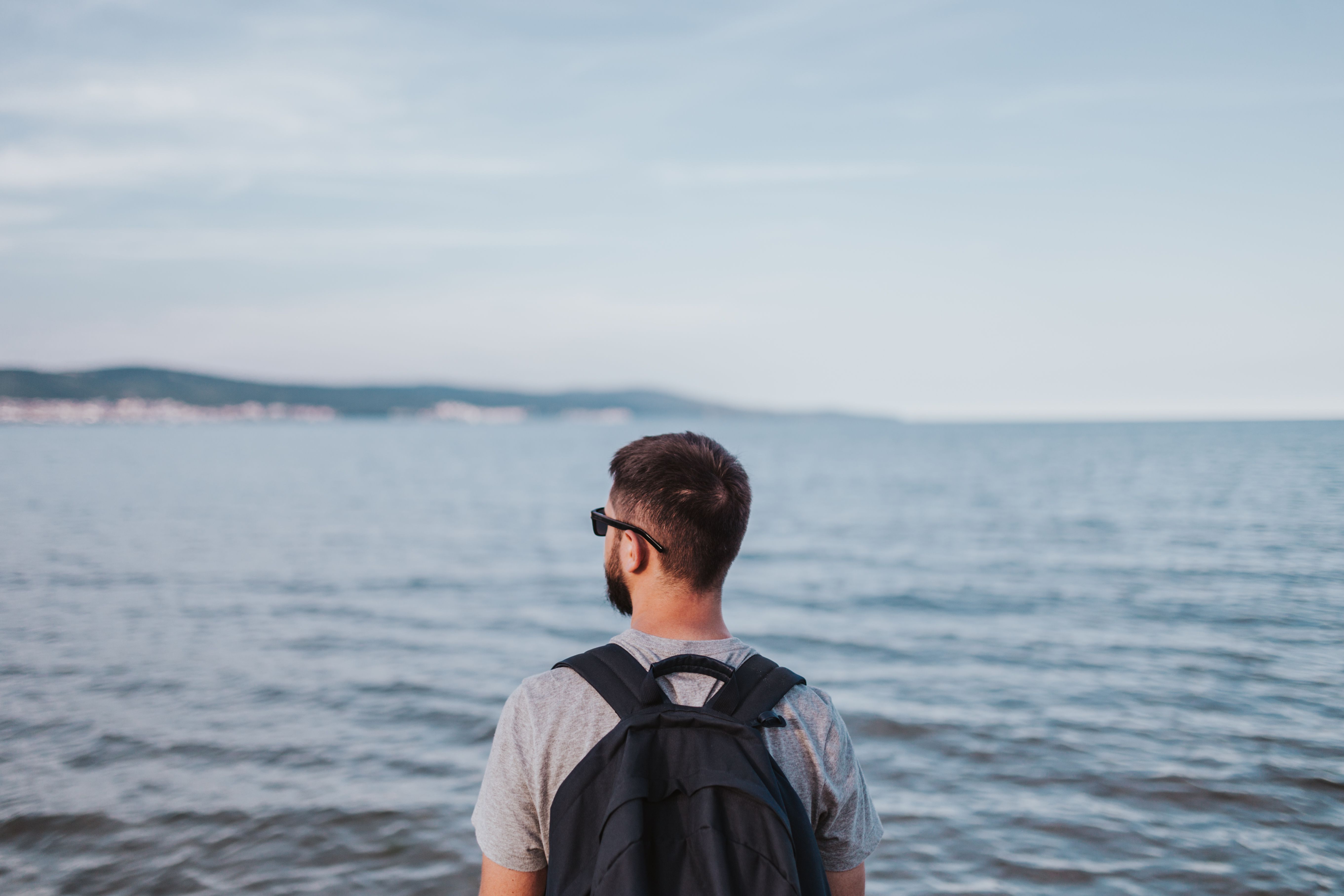 Work-life balance. 
The blissful state of existence that we all yearn for everyday...
But how do we attain it? 
Here are the best work-life balance books that will get you started on the path to reducing your workload and increasing your daily satisfaction and thinking space. 
The authors mentioned below each approach the topic of work-life balance from an unique angle, allowing you to put the facts together and draw your own conclusion about the best way to plan out your life, personally and professionally. 
Regardless of your current occupation or obligations, these books about work-life balance will give you a fresh perspective on what's possible for you, so you can start working towards a more fulfilling life, slowly but surely. 
This post may contain affiliate links. Please read my disclosure for more information.
What are the Best Books on Work-Life Balance? 

Here are the best work-life balance books to add to your reading list: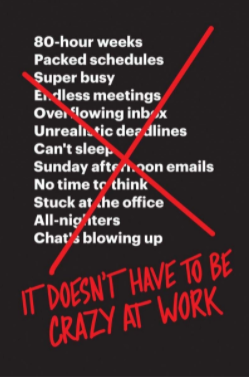 Long hours, an excessive workload, and a lack of sleep have become a badge of honor for modern professionals.
But is all that really necessary?
In this book, authors Jason Fried and David Heinemeier Hansson reject the prevailing notion that long hours, aggressive hustle, and "whatever it takes" are required to run a successful business today.
Instead, they introduce a new path to working effectively, an ideal company culture they call "the calm company."
Designed to become the management guide for the next generation, It Doesn't Have to Be Crazy at Work is an inspiring distillation of key lessons the authors have discovered over the last twenty years of defining their own unconventional company culture. 

Read this book: get hard copy on amazon | get the free audiobook
The 4-Hour Workweek is a ridiculously famous book that you've likely already heard of before. 
While it's usually viewed as a book on entrepreneurship, when you think about it, it's actually also a book about work-life balance.
Why? Because according to Tim Ferriss, "the perfect job is the one that takes the least time."
Another one of my favourite quotes from the book is: 
"How is it possible that all the people in the world need exactly 8 hours to accomplish their work? It isn't. 9-5 is arbitrary." 

How true. There is so much more to life than what is presented to us and inflicted upon us everyday...
Whether your dream is escaping the rat race to travel the world, earning a monthly five-figure income with zero management, or just living more and working less, this book is the blueprint. 
Read this book: get hard copy on amazon | get the free audiobook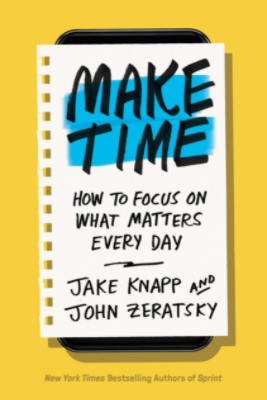 In this book, you'll find a four-step system for improving your focus, finding greater joy in your work, and getting more out of every day.
The authors, John Zeratsky and Jake Knapp, are the inventors behind the renowned "Design Sprint" developed at Google Ventures. 
They've spent years experimenting with habits and routines, looking for ways to help people optimize their energy, and training teams to solve important problems by changing how they work. 
Interestingly, this book isn't about productivity, or checking off more to-dos. It isn't about radically overhauling your lifestyle, either.
It's about making small shifts in your environment to liberate yourself from constant busyness and distraction, so you can stop living passively and start living intentionally. 
Read this book: get hard copy on amazon | get the free audiobook
Enough is a classic work-life balance book that seeks to "poison our minds with a little humanity." 
The book was written by the late John C. Bogle - founder of the Vanguard Mutual Fund Group and creator of the first index mutual fund. 
Here Bogle shares unparalleled insights on what "enough" actually means as it relates to money, business, and life, including: 
A brief discussion on money and what we should consider as the true treasures in our lives
Values we should emulate in business and professional settings
Thought-provoking musings on our individual roles in society
Overall, the lessons included in this book will cater to your curiosity, give you a sense of moral balance in this materialistic world, and even plump up your investment portfolio.
Read this book: get hard copy on amazon 
Off Balance is a book that's slightly different from all the other work-life balance books on this list.
Why? Because it makes this bold claim: People want satisfaction much more than they want balance. 
Rather than aiming for work-life balance, author Matthew Kelly shows us how to create a "Personal and Professional Satisfaction" system that allows us to have plenty of energy left for our passions when we are finished fulfilling our responsibilities. 
As he explains, the beautiful thing about satisfaction (as supposed to work-life balance) is that you know when you have it, and you know when you don't.
The most important thing is that we go to sleep every night knowing who we are, what our priorities are, and where our energy is going - and that all three things are generally aligned. 
Read this book: get hard copy on amazon | get the free audiobook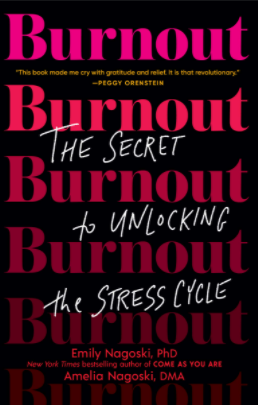 If there's any time that we particularly crave work-life balance, it's when we feel burnt out. 
Burnout by sisters Emily Nagoski, PhD, and Amelia Nagoski, DMA, is one of the best books on work-life balance and stress management for women. 
In this groundbreaking guide, they explain why women experience burnout differently than men - and provide a simple, science-based plan to help women minimize stress, manage emotions, and live a more joyful life.
Emily and Amelia aren't here to push expensive self-care routines or insist that we strive for the impossible goal of "having it all." Instead, they demonstrate that we are enough, just as we are - and that wellness, true wellness, is within our reach.

Read this book: get hard copy on amazon | get the free audiobook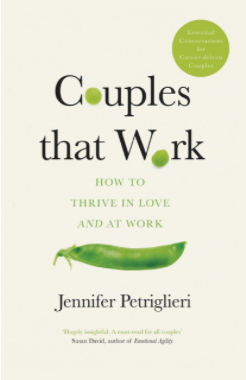 The majority of couples today are dual-career couples.

This comes with its own fair share of challenges, as both partners try to achieve their career goals while caring for and supporting each other. 
And when you throw kids into the mix, it's a whole 'nother story. 
In Couples That Work, INSEAD business school professor Jennifer Petriglieri rejects conventional, one-size-fits-all solutions to work-life balance for couples.
Instead, she focuses on how dual-career couples can successfully navigate each phase of their work-life journey by asking the following three questions:
How can we make this work? 
What do we really want? 
Who are we now? 

Based on a five-year research project, this book includes interviews with couples from over thirty countries. As you read this diverse range of experiences, you will discover how dual-career couples with even the most unique challenges can not only survive but also thrive.
Read this book: get hard copy on amazon | get the free audiobook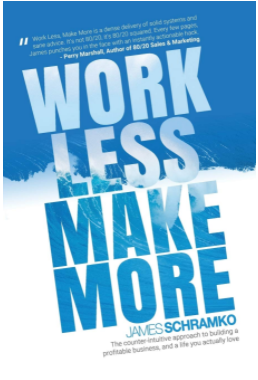 It's easy to think working less and making more is something available only to a blessed few. 
However, this book proves otherwise.
In 2006, whilst working in a full-time job, James Schramko wrote this in a notebook:
MY GOALS … create automated income so that I am independently wealthy and enjoy my life passionately.
Within three years, he'd built his own business and achieved those goals, and was already helping his coaching clients do the same.
In Work Less, Make More, James shares everything he's learned along the way. 
The book provides bold and practical wisdom for anyone who wants to lift the lid on their creative potential and move into unexplored territories of freedom and opportunity.
You'll learn how to effectively leverage yourself, your team and your business by:
Planning and goal-setting
Choosing the right business model
Creating an offer that converts
Increasing your personal effectiveness
Leveraging the Profit Formula to boost cash flow
Removing compromise from your life
Above all, James proves that keeping your business strategy simple produces far greater success (and happiness) than if you focus only on 'hustling', and provides you with actionable insights that will save you much time and needless frustration. 
Read this book: get hard copy on amazon | get the free audiobook
Final Thoughts
Thanks for checking out this post on the best books on work-life balance.
At the end of the day, work life balance looks different to everyone, so there's no use in following a cookie-cutter approach. 
With this in mind, the above books introduce you to a wide range of implementations of work-life balance, so you can find the approach that best fits your situation. 
At the end of the day, juggling our professional and personal lives is always a work in progress - even if you have your dream job - so never give up on finding ways to re-energize yourself and refocus your life!
=> You can get a free audiobook on work-life balance here. 
Happy learning!
Related: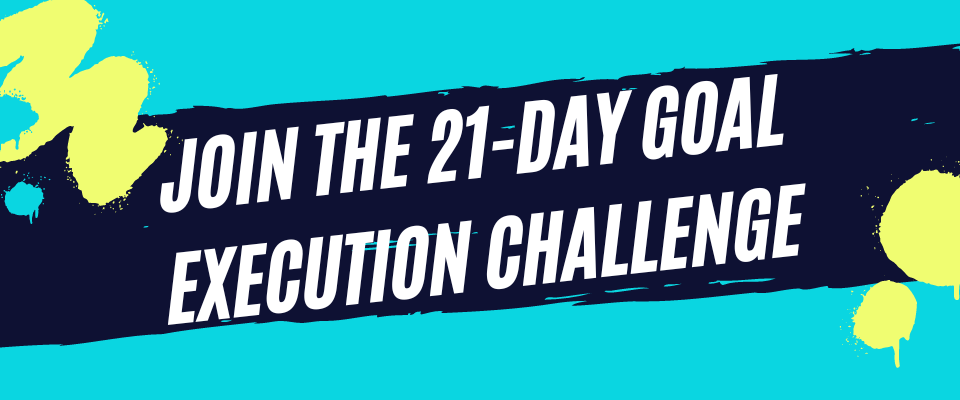 Thanks for reading! If you liked this content, share with a friend:
Dec 09, 23 08:34 PM

Below is a quote from Jhené Aiko's Poetry Book, 2Fish, that is both moving and beautiful. Here's a moment of reflection on the words in the excerpt and the meaning they convey.

Dec 08, 23 08:08 PM

It's an amazing thing to hear a person's life story, read aloud. Here are the best biography audiobooks to give you a peek into different iconic perspectives.

Nov 30, 23 09:41 PM

Would you like to improve your ability to read people? Here are the best body language books that will boost your social intelligence.