5 Best Personal Finance Courses Online to Help You Manage Your Money
Does the thought of managing your finances overwhelm you? Here are the best personal finance courses online to set you up for success.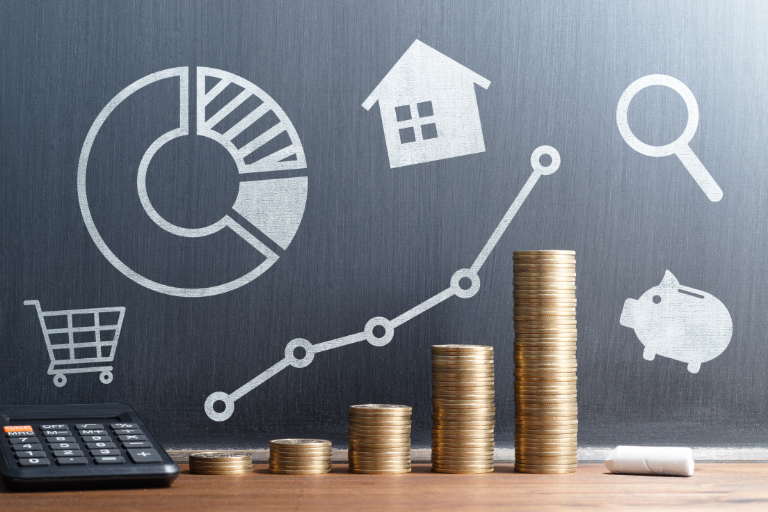 You don't need to be a certified financial planner to know how to effectively manage your money. 
Here is a list of the best personal finance courses and classes online for anyone who's looking to learn more about how money works.
These courses will teach you how to earn more, save more, and invest more of your income, to get a greater return on your efforts.
Even if you're completely new to the world of personal finance - have no fear - these courses will ease you into financial concepts at a gradual and digestible pace.
Step by step, with the guidance of an experienced instructor, you'll discover the skills you need to plan and prepare for a solid financial future.
This post may contain affiliate links. Please read my disclosure for more information.
What are the Best Personal Finance Courses?
Here are the best personal finance courses online to teach you practical money management skills.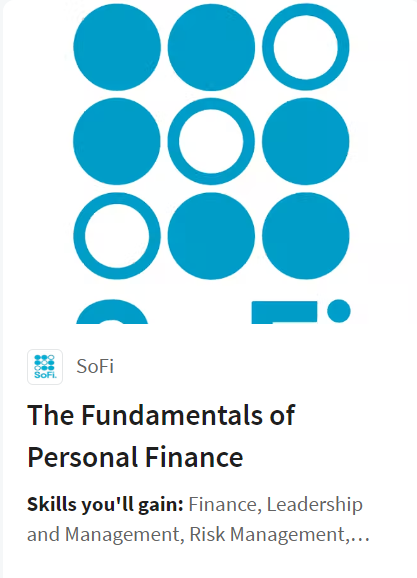 This five-course specialization program on Coursera covers a variety of personal finance topics that will help you take control of your finances. 
The program is taught by Brian Walsh and Lauren Anastasio, two certified financial planners at SoFI, a personal finance company. 
Through videos, readings, and activities you'll explore topics such as budgeting, investing, and managing risk, and be presented with various opportunities to apply what you are learning in real time. 
Program Syllabus: 
Course 1: Introduction to Personal Finance
Course 2: Saving Money for the Future 
Course 3: Managing Debt 
Course 4: Fundamentals of Investing 
Course 5: Risk Management in Personal Finance 
Highlights of this course include learning about the difference between good and bad debt, the importance of compounding growth, diversification, and the difference between active and passive investing.
Note that this course is primarily aimed at learners in the United States. 
Key course features: 
Shareable Certificate
Earn a Certificate upon completion
100% online courses

Start instantly and learn at your own schedule.
Flexible Schedule

Set and maintain flexible deadlines.
Beginner Level

This course is designed for anyone who wants to gain better control of their personal finances, regardless of age or educational background.
Approximately 5 months to complete
Suggested pace of 2 hours/week
English
Subtitles: English, Arabic
=> Enroll in the Fundamentals of Personal Finance Specialization here.

This personal finance masterclass on Udemy is designed to teach you how to master your money by growing your income, reducing your debt, budgeting the smart way, and investing your money. 
The course instructors are Phil Ebiner and Mike and Lauren Moyer, online educators who are passionate about helping others tackle their financial problems. 
Regardless of what your financial expertise is or how much money you have in your bank account, you'll discover the tools you need to take your finances to the next level.
Course Syllabus: 
Course Intro - Understand the Basics of Personal Finance
Budgets, Savings, Reducing Expenses
Grow Your Income: Make More Money Doing What You Love
Credit Cards: Understand How to Master Using Credit Cards
Loans, Debt & Debt Reduction
Investing 101: Learn the Basics of How Investing Works 
Retirement Basics: Learn How Retirement Works
Early Retirement Plan & Financial Freedom 
Real Estate, Mortgages, and Other Big Ticket Purchases
Taxes: How Taxes Work 
Love & Money: Building a Thriving Financial Environment for You and Your Loved Ones
Youth and Money: Start Being Smart About Money When You're Young 
Psychology and Money: Battling with Society Norms 
Definitions 
Course Conclusion 
A unique feature of this particular personal finance course is the special focus on utilizing credit cards and dealing with debt.
Being in debt can feel like being trapped in a tunnel with no way out. However, this course provides a step-by-step process for reducing your loan and/or credit card debt. You'll also learn how to create a smart budget that helps you increase savings and reduce expenses.
By truly understanding how things like credit, compound interest, taxes, and investment accounts work, you'll be in a better position for financial freedom.
The only prerequisites for this course are that you know how much money and debt you have, and that you're open to potentially challenging preconceived financial beliefs!
Key course features: 
7 hours on-demand video
14 articles
2 downloadable resources
Access on mobile and TV
Certificate of completion
=> Enroll in the Personal Finance Masterclass on Udemy here.
Have you ever had someone talk about cool sounding financial jargon, such as Roth IRAs and 401Ks, and as you nodded, your heart was racing?
This personal finance course by Purdue University is devoted to helping you deal with such moments by increasing your financial expertise and confidence. 
The course is divided into four modules: investments, credit, insurance and retirement.
Each module is independent and may be studied on its own, although studying them together provides greater clarity and a cohesive understanding of how the topics relate to each other. 
What you'll learn: 
How to manage your finances and make better financial decisions
Basics of stock markets and investments
The proper role of credit and how to use it wisely
The interplay between investments, credit and insurance
The importance of saving for retirement sooner rather than later
Throughout the course, you'll explore interesting and relevant real world examples that will solidify the concepts taught and give you practical takeaways that you can implement in your own life.
By the end of the course, you'll better understand investments, how credit works, how to maximise your retirement savings, and what insurance products might be relevant to you depending on your age and priorities. 
Key course features:
Length: 5 Weeks
Level: Introductory
Effort: 3-4 hours per week
Course Type: Instructor-led on a course schedule
Prerequisites: High school algebra; basic mathematical concepts
=> Enroll in the Personal Finance Course by Purdue University here.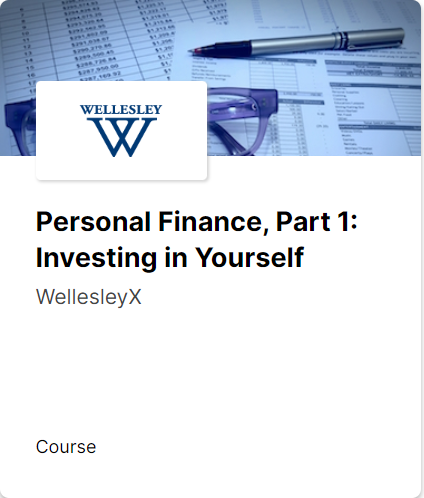 Whether you are saving for a house, struggling with your taxes, or wondering if you should invest in education or the stock market, there are many questions you may have when it comes to personal finances. 
This course by Wellesley College on edX will teach the keys to financial planning and how to invest in yourself and your future. 
You will learn how to: 
Apply basic economic and financial principles (net present value, internal rate of return, compounding) to personal financial decisions
Model personal financial decisions using spreadsheets
Critically evaluate financial information for bias and self dealing
Analyze financial implications (costs and benefits) of most of your life decisions
This course is a little more math-focused than the other personal finance courses on this list. You'll learn how to use important economic tools to evaluate whether the investments you make are worth it financially. 
By diving into topics such as salary and benefit packages as well as health insurance coverage and saving for retirement, you'll discover how to make financially savvy decisions whether you work for yourself or someone else.
Note: To take this course, it is recommended that you have basic familiarity with spreadsheets and basic numeracy, including the ability to read graphs and use and understand formulas.
Key course features:
Length: 7 Weeks
Level: Introductory
Effort: 4-5 hours per week
Course Type: Instructor-led on a course schedule
Shareable certificate available upon completion 
=> Enroll in the Personal Finance Course by Wellesley College here.
This online course, created by the University of Illinois in partnership with the CFP board, is designed to introduce young adults to the concept of financial planning. 
Topics covered include financial goal setting, saving and investing, budgeting, financial risk, borrowing and credit.
The course offers a personalized approach, encouraging learners to define their own financial goals and objectives while discovering the financial tools that can be used to reach those goals.
Course Syllabus: 
Week 1
Orientation 
Module 1: Setting Financial Goals and Assessing Your Situation
Week 2
Module 2: Budgeting and Cash Flow Management
Module 3: Saving Strategies
Module 4: The Time Value of Money
Week 3
Module 5: Borrowing and Credit
Module 6: Investing
Week 4
Module 7: Risk Management
Module 8: Financial Planning as a Career
This course includes video segments with real-world scenarios where financial decisions must be made and financial planning concepts can be applied. Learners will be challenged to think critically about each scenario and brainstorm possible solutions. 
Key course features:
Flexible deadlines
Reset deadlines in accordance with your schedule
Shareable Certificate
Earn a Certificate upon completion
100% online
Start instantly and learn at your own schedule
Beginner Level
Approx. 20 hours to complete
English
Subtitles: Arabic, French, Portuguese (European), Italian, Vietnamese, German, Russian, English, Spanish
=> Enroll in the Financial Planning for Young Adults course here. 
Final Thoughts
Personal finance is a vital part of not only managing your everyday financial needs but also planning your financial future.
The best personal finance courses - like the ones listed above - are not just theoretical, rather they help you practically assess where you are currently with your finances, so you can begin setting goals for where you'd like to be in the future.
Whether you're stuck in debt or you're a young adult looking to learn money management skills as you start out in life, gaining financial education will bring you one step closer to achieving the lifestyle freedom and flexibility you desire. 
Happy learning! 
Related: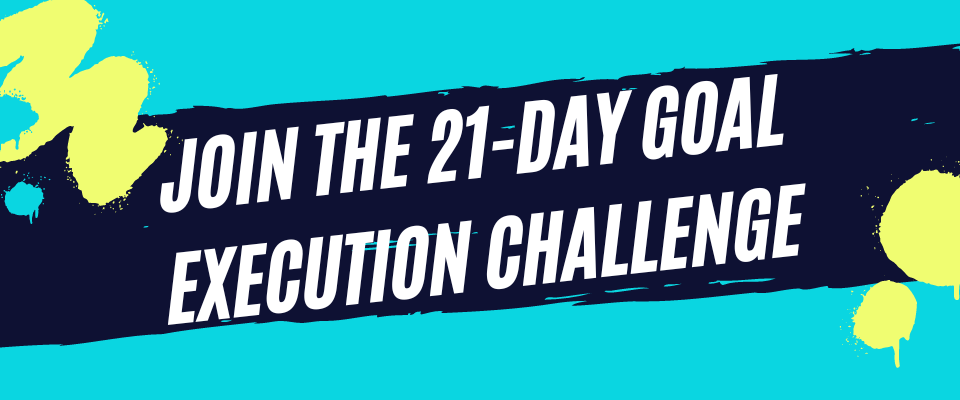 Thanks for reading! If you liked this content, please share below:
Sep 19, 23 07:31 PM

Would you like a stronger mind? Life can be confusing and intense, and that's why training your mind to be stronger than your feelings is crucial.

Sep 18, 23 06:05 PM

Looking for the perfect psychology-themed present for a college student? Here is a roundup of the best gifts for psychology majors.

Sep 16, 23 05:54 PM

Looking for the perfect period table of elements gift? Here are the best periodic table gifts that will spark a reaction from chemistry enthusiasts.
Your second block of text...