7 Best Books about Credit Repair to Transform Your Credit Score
Need a credit makeover? Here are the best books about credit repair to help you get your finances back on track.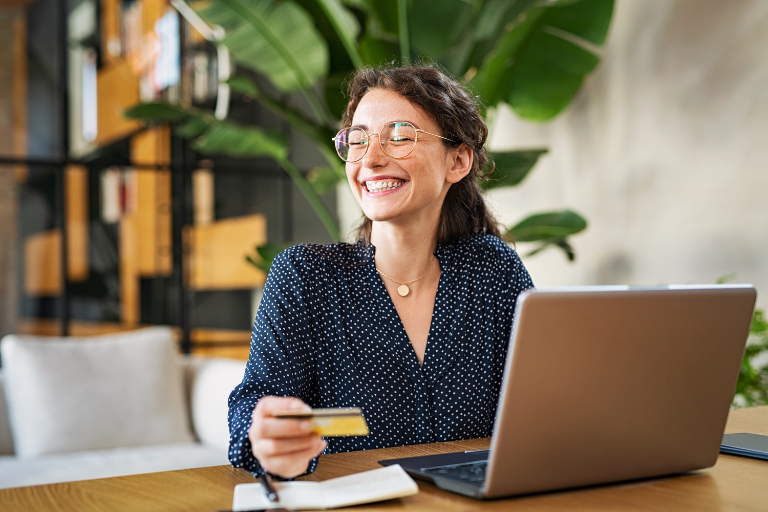 Many areas of adult life revolve around having good credit -  including renting an apartment, gaining access to the best credit cards, mortgage rates, and insurance - just to name a few.
But if your credit score is not looking as good as you would like, don't despair. 
Today we'll be exploring the best books about credit repair that outline the concrete steps needed to build up a solid score. 
These books will help you identify the many reasons why you might have a subpar credit score and provide you with straightforward, proven techniques to help you get it where you want it to be. 
This post may contain affiliate links. Please read my disclosure for more information.
What are the Best Credit Repair Books?
Here are the best books on credit repair to help you beef up a low score: 
Are you frustrated because your loan application always gets rejected due to a low credit score?
Are you wondering how you can increase your credit score so that banks and creditors will lend you the amount of money you need?
In The Credit Game, author Chevon K. Patrick demonstrates what you should do to minimize the risks and maximize the benefits of credit.
Whether you're about to open your first credit account or you just want to improve an existing one, you'll learn how to use credit to work for you, not against you. 
This is one of the best books about credit repair because you don't need any financial background to understand the strategies provided inside.
The guide was made simple so anyone can grasp the techniques, even if you consider yourself terrible with numbers.
Read "The Credit Game": get hard copy on amazon
People who say credit repair doesn't work are the people who are going about it the wrong way, the amateur's way.
If you want to achieve maximum success in repairing your credit, then you need to follow the same steps taken by attorneys and certified credit consultants.
"How do they do that? "you may be asking... 
In Repair Your Credit Like the Pros, author Carolyn Warren reveals the answers and shows you the steps you can take to repair your own credit in a manner that is legal and effective.
Unless you just won the lottery and plan to pay cash for everything for the rest of your life, this is a book that should be read by everyone who wants to achieve excellent credit and a high FICO score.
Read "Repair Your Credit Like the Pros": get hard copy on amazon
The 800 Blueprint is a popular credit repair book that teaches you how to go from having bad credit to having the level of credit that allows you to borrow 6 figures or more within 12 months.
The author of the book is Anthony Daniels, a credit expert and serial entrepreneur who has made it his mission to teach his community the power of leveraging credit and developing financial literacy. 
Daniels speaks from experience - upon being released from prison with only $200 in his pocket, he had to learn how to repair and rebuild his own credit.
In this book, he reveals a blueprint that is designed to help readers get negative items deleted, maximize borrowing potential, and build better financial habits.
Read "The 800 Blueprint": get hard copy on amazon
Bad credit? No credit?
Ultimate Credit Repair is a credit repair book that's loaded with knowledgeable, easy-to-follow advice no matter where you find yourself on your financial journey.
Author Arnita Johnson, like millions of Americans, learned that having bad credit can jeopardize your livelihood.
What started as an instant approval of credit for $2500, quickly spiraled into twenty-five unpaid credit cards, reckless spending habits, and uncontrollable debt.
With a FICO score of 303 (FICO starts at 300), Arnita knew the only person who could repair the damage she did to her credit was her!
After studying consumer rights and laws on how to fix what seemed irreparable, Arnita was able to clean up her credit report and double her credit score in six months.
In this book, she shares everything she's learned along the way to help you avoid the mistakes she made, and to undo them if you've already made them!
Read "Ultimate Credit Repair": get hard copy on amazon
Borrowing money should be an opportunity, not a burden. 
In this 3-in-1 book, author Neil Hack demonstrates how improving your current credit score is not impossible and, if you know a few secrets, it can be increased legally, quickly and on almost no budget.
The first volume of this bundle, will answer the following:
What is the American fico credit score and how does it work?
The benefits of a high credit score (not only fewer rejected loans and less interest to pay!)
10 myths about credit repair
What is bad for your credit score? (sometimes small things have a huge impact on your credit score)
10 steps to repair your bad credit score in less than 30 days
In the second volume, you will discover 14 strategies to repair your credit score, including:
How to efficiently work on your history
How to deal with creditors
How to use theft claims as a weapon
What are FDCPA violations and how to use them
How to look for errors on your credit report
In the third volume, you will find:
What is section 609?
What are your rights under 609? (almost nobody knows them…)
How to open a dispute
What elements you should include in your 609
Tips to have success with 609
12 templates of 609 letter
How to proceed with the 609 letter
Many readers have commented on how you can apply the strategies of this book completely independently, even if you have no prior knowledge on the subject.

Read "Credit Secrets: 3 in 1": get hard copy on amazon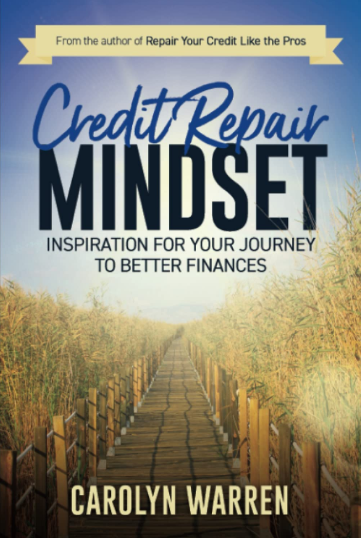 This is another book on credit repair by Carolyn Warren (author of Repair Your Credit Like The Pros) that takes a slightly different approach, by focusing on your mindset. 
In this book, you'll find powerful mental skills that banish the lies that say you can't repair your credit because: you're not good enough, not smart enough, not enough.
You will discover: 
How to turn a negative financial event into a personal advantage
Where to set your personal financial guardrails to avoid common pitfalls
Personal stories from many walks of life to encourage and inspire you
What it takes to become a homeowner and build wealth in real estate
Ultimately, the right mindset will fuel your journey to better credit and finances. This unique book includes encouragement, inspiring stories of success, and tips for improving your overall FICO score and financial outlook. 
Read "Credit Repair Mindset": get hard copy on amazon
For many adults, 'debt' is a four-letter word - something that should be avoided but is all too often unavoidable.
In The Value of Debt in Building Wealth, bestselling author Thomas J. Anderson encourages you to rethink that.
Rather than avoiding debt, he shows you how you can use debt wisely to secure the financial future you envision for yourself and your family.
You'll discover the answer to questions such as: 
How important is liquidity?
What is good versus bad debt?
How much debt should you have?
What debt-to-income and debt-to-asset ratios should you aim for?
Fixed debt or floating debt?
What's the best way of saving for college and retirement?
These are big questions that deserve thorough answers because the choices you make now could influence your long-term financial wellbeing. 
If you want to learn how to manage student loans, mortgages, lines of credit, and other forms of debt using smart debt management strategies, this is the book for you. 
Read "The Value of Debt in Building Wealth": get hard copy on amazon
Final Thoughts
If you're looking to improve your credit but don't know where to start, the above books will guide you through what you need to do to break free from bad credit.
As well as showing you how to improve your credit score, these books about credit repair will teach you how to build healthy financial habits that will enable you to reach your financial goals.
Ultimately, there's no reason to delay learning about credit repair, and every reason not to. Happy learning!
Related: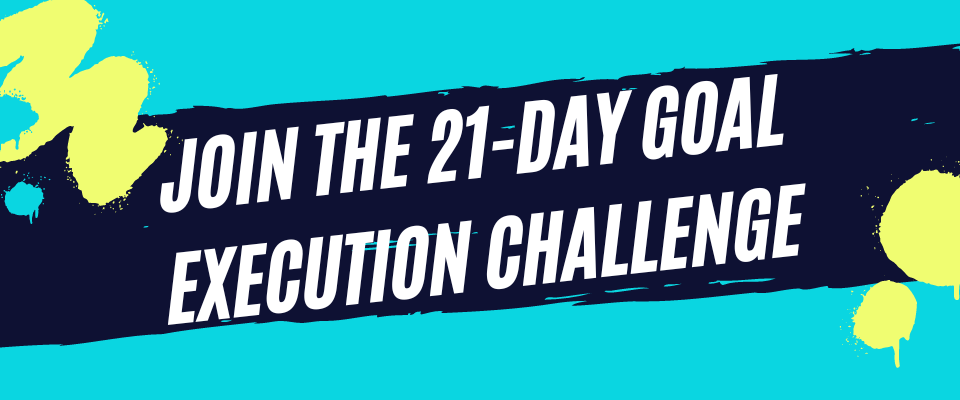 Thanks for reading! If you liked this content, please share below:
Sep 19, 23 07:31 PM

Would you like a stronger mind? Life can be confusing and intense, and that's why training your mind to be stronger than your feelings is crucial.

Sep 18, 23 06:05 PM

Looking for the perfect psychology-themed present for a college student? Here is a roundup of the best gifts for psychology majors.

Sep 16, 23 05:54 PM

Looking for the perfect period table of elements gift? Here are the best periodic table gifts that will spark a reaction from chemistry enthusiasts.
Your second block of text...