5 Best Career Coaches Online to Clarify Your Career Strategy
Looking for career guidance and mentorship? Here are the best career coaches online, for a variety of industries and career paths.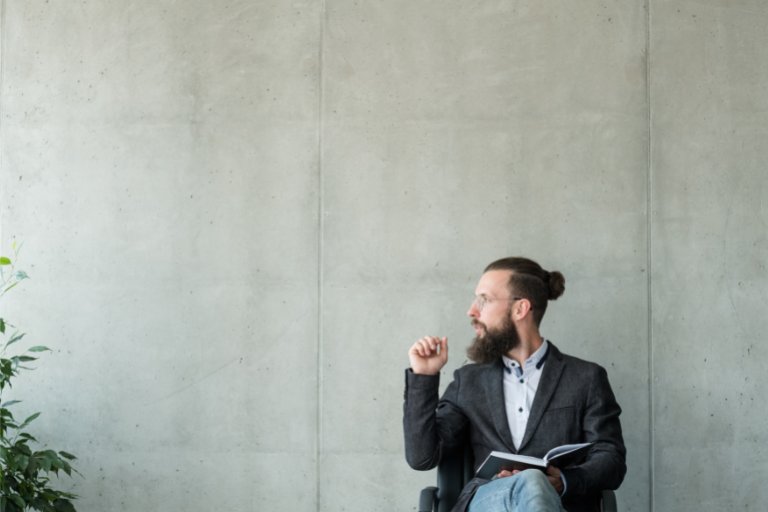 If you want to learn how to navigate a particular career path, one of the best ways to do so is to work with a career coach. 
A career coach, especially one with experience and expertise in your target industry, will be able to help you identify the sort of role that you will thrive in.
In addition, they'll be able to provide an external perspective on your current situation and opportunities for growth, which can bring a lot of clarity if you feel stuck in your career right now. 
With that in mind, I've compiled a list of the best career coaches online to provide you with personalized career guidance no matter where you live. 
These coaches have helped hundreds of people overcome common career obstacles and find the career path that is best suited to their unique interests and goals. 
This post may contain affiliate links. Please read my disclosure for more information.
Who are the Best Career Coaches Online?
Here are 5 of the best career coaches online to book a session with: 
Insa S. is a top rated professional career & leadership Coach with an MBA degree and 3 decades of experience as a global HR leader.
As a HR professional and certified coach, Insa combines her experience with holistic training to guide people who to want reinvent themselves or put serious thought into their career trajectory. 
Her clients range from senior executives to recent college graduates.
She offers expertise in all aspects of career coaching, including:
career skills (networking, negotiating, interviewing)
career materials (elevator pitch, resume, LinkedIn, cover letter, and more)
Comments from previous coaching students: 
"Insa was very helpful, challenging me and providing a different perspective on what I was looking for out of a job. It's not always about the job itself but about the life and lifestyle the job provides. Would recommend working with her."

=> Sign up for Insa's coaching services on here.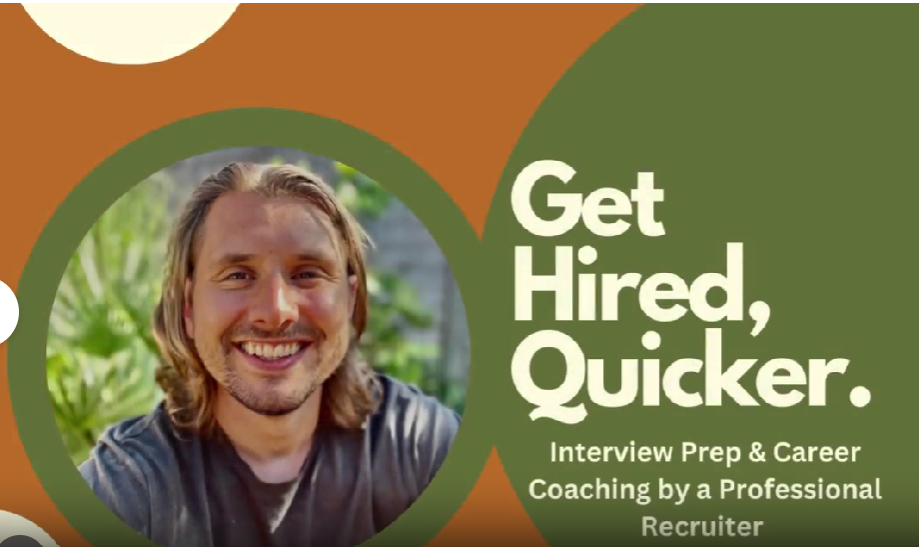 Are you ready to break through the barriers holding you back in your job search?
Whether you're feeling stuck after sending countless applications with no response, getting rejected at interviews, or you simply don't know where to begin, online career coach Orry will help you take your job search to the next level.
Orry is an HR professional with over 10 years of internal recruitment expertise. 
He has a proven track record of identifying and hiring top talent in various industries, from technology to non-profit, through reviewing resumes and conducting interviews with department leaders.
Orry's coaching service is more than just a quick mock interview.
He provides comprehensive guidance on all aspects of job searching, including crafting compelling resumes and cover letters, mastering interview techniques, and preparing for interviews.
Coach Orry will work with you to identify and overcome any obstacles that are holding you back at interviewing, and provide feedback and accountability to keep you motivated.
Packages:
Basic
Recruiter/HR Interview Prep
Mock interview simulating a recruiter screening call and feedback
Standard 
Recruiter/HR Interview Prep Plus

Basic plus additional time to have a more in depth session to fully prepare you for interview
Premium
Ultimate Job Prep

45 minute career health check 2 stage bespoke mock interview 1 pre-interview check-in call
Comments from previous students: 
"I really liked Orry's style of communicating. He wasn't demanding and didn't give shallow advice that you could get anywhere. He truly personalized the sessions and gave me time to speak and explain my work background. I felt like all of his suggestions for getting a job are doable rather than impossible. I was really impressed by Orry's insight and his realistic view of the job market. Highly recommend!!"

=> Sign up for Career Coaching Sessions with Orry here. 
Julie B. is a career coach who has worked with over 16,000 clients to help them get the salary they deserve. 
She has also worked with over 500 employers and discovered what they are looking for in a candidate.
Julie will provide guidance on:
How to  get a job where you want to work, doing the work you love, working with the kind of people who you relate to
How to package your LinkedIn profile to increase exposure to hiring managers and recruiters 
Relationship management - how to build online relationships in hours/days, which will lead you to the jobs you want
Interview Prep

- discover the common mistakes people make when answer interview questions 
Salary Negotiation - If you don't like or don't know how to negotiate, Julie will change your perspective. You will learn how to effectively ask for salary, benefits, bonuses, a better title, options, childcare, to name a few.

Comments from previous coaching students: 
"Julie was an invaluable asset because of her deep knowledge, diverse hands-on experience, and her mastered ability for listening. Julie started off by getting to know me, my professional history, and where I was headed professionally- in others words, she started by asking the right questions."

=> Sign up for Career Coaching Sessions with Julie B. here. 

JobStars is a company that delivers 1-on-1 Career Coaching to provide jobseekers with valuable knowledge and support for making a career change, preparing for interviews, and much more.
Here are the coaching programs they offer: 
Mock Interview Prep
The Mock Interview Prep program involves practicing and refining your interviewing skills in a safe, non-judgmental environment.
It includes:
1 Intake Session (20 min)
5 Full Sessions (30 min each)
170 Total Minutes of 1-on-1 Coaching Time
Keirsey™ Career Temperament
30 Days Post Program Correspondence
Guides, Exercises, and Worksheets
MP3 Session Recordings
Making a Career Change

The Making a Career Change program involves taking a step back, exploring your career options, and developing an action plan.
It includes:
1 Intake Session (20 min)
3 Full Sessions (50 min each)
170 Total Minutes of 1-on-1 Coaching Time
30 Days Post Program Correspondence
Guides, Exercises, and Worksheets
MP3 Session Recordings
A La Carte Sessions
A La Carte Sessions are flexible sessions to support you with any career-related issues you're facing.
They include:
1 Intake Session (10 min)
1, 2, 3, 4, or 5 Full Sessions (50 min each)
30 Days Post Program Correspondence
Guides, Exercises, and Worksheets
MP3 Session Recordings
The JobStars career coaching process begins with an online introductory questionnaire, followed by an intake consultation with your Career Coach.
It's generally recommended to have a one-week interval between each session. This may go faster or slower, based on your needs and availability.
Note: JobStars USA is a certified administrator of the Keirsey™ Career Temperament. This popular career assessment tool includes advice on career options and insights on navigating the job market based on your personality type.
Comments from previous coaching students: 
"There are certain services that are worth spending money on. ie: movers, house painters, electricians, and if you are serious about finding a new job, it's well worth it to have JobStars revamp your resume/career profile. This service is extremely affordable and is an investment in your future."

=> Sign up for Jobstars Career Coaching Services here.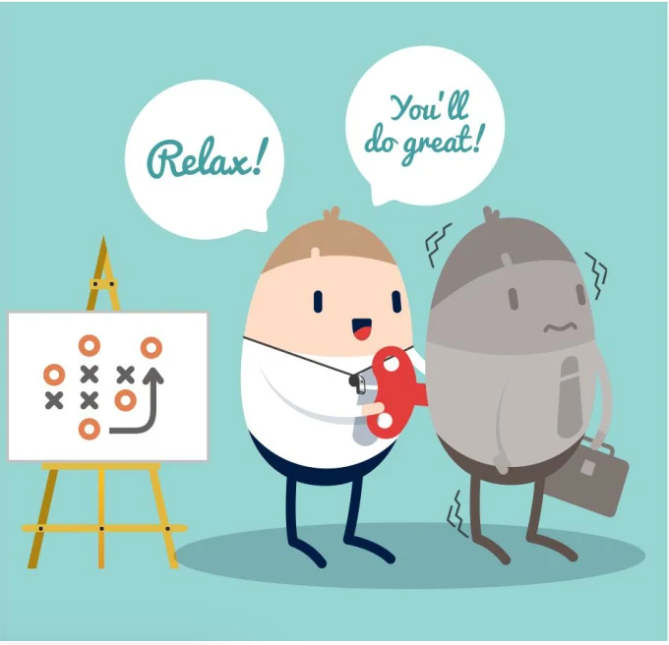 If you're thinking about starting a career in project management, Victor is one of the best career coaches online to help you out.
Victor has been a project manager/scrum master for over 9 years in multiple industries, including finance, defense, military intelligence, cybersecurity, and IT.
He provides 1-on-1 career coaching for aspiring project managers looking to get into the field and land their dream job.
When you work with Victor, he will: 
Do extensive research on your field/industry of choice to tailor the coaching session to your specific needs 
Get you out of your comfort zone with our session by asking real-world interview questions to prepare you for any situation
Provide you with a full write-up of the coaching session, including explanations about why and how to answer each interview question
Packages: 
Basic
Victor will share tips and tricks to hunt for roles in project management and will review your resume.
Standard
Victor will share project management job hunting tips, review your resume, and conduct a short mock interview.
Premium
This includes a full revamp of your resume, cover letter, and a tailored full mock interview.
Comments from previous coaching students:
"Victor is an exceptional Project Management coach. His knowledge and experience in the field is truly impressive, and he can effectively communicate and impart his wisdom to his clients. I highly recommend working with Victor, as he not only helped me improve my skills but also helped me achieve my goals!"
=> Sign up for Project Management Career Coaching with Victor here. 
Final Thoughts
Planning out your career path can seem quite overwhelming, especially when you do it alone. 
The online career coaches above are experienced professionals who will patiently work with you to help you determine a career strategy that plays to your strengths.
At the end of the day, no two careers are exactly the same, so personalized guidance is exactly what you need to gain clarity and confidence as you move ahead in your career. 
Hopefully you've found a coach that you resonate with and are excited to book your first coaching session!
To your success, 
Roli Edema
Related: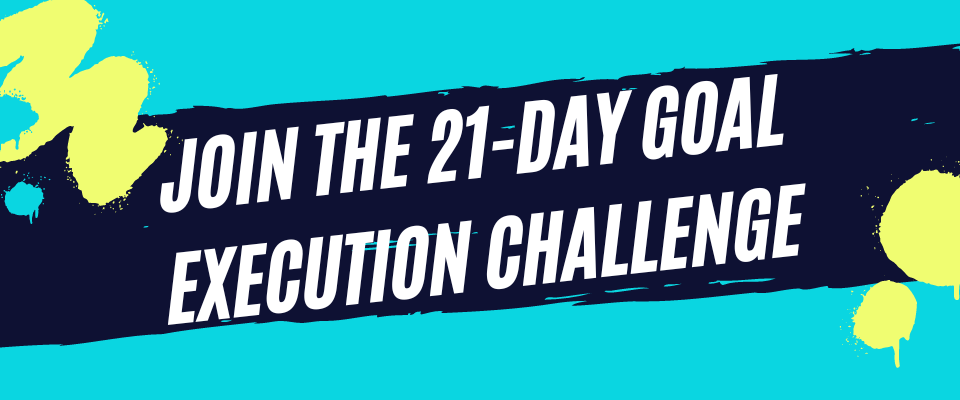 Thanks for reading! If you liked this content, share with a friend:
Dec 09, 23 08:34 PM

Below is a quote from Jhené Aiko's Poetry Book, 2Fish, that is both moving and beautiful. Here's a moment of reflection on the words in the excerpt and the meaning they convey.

Dec 08, 23 08:08 PM

It's an amazing thing to hear a person's life story, read aloud. Here are the best biography audiobooks to give you a peek into different iconic perspectives.

Nov 30, 23 09:41 PM

Would you like to improve your ability to read people? Here are the best body language books that will boost your social intelligence.