The Best Chatbot Consultants to Hire on the Internet
Looking for a chatbot expert to help create powerful chat automations for your business? Here are the best chatbot consultants to work with online.
Chatbots have become a key tool for business growth and the adoptance of these AI-powered bots is only going to increase in the future. 
However, when using chatbots for your business, you want to make sure that you're doing it right. 
Many businesses waste time and money on chatbots that don't create results - due to excessive expectations, poor planning and design, and integration issues. 
When you work with a chatbot consultant, you can avoid these common mistakes and ensure that you create a chatbot that generates real results.
With this in mind, here are the best chatbot consultants to hire on the internet. 
Not only will these chatbot experts help you design and develop your chatbot, they'll also help you evaluate your bot, build effective chatbot scripts, and decide which technologies to use in order to reach your business goals.
This post may contain affiliate links. Please read my disclosure for more information.
Freelance Chatbot Consultants and Experts Online
Here are the best chatbot consultants to hire for your project: 

Looking to create a virtual assistant or an interactive agent for your business?
Tapaan C. is a chatbot architect, designer, and developer who has and successfully delivered more than 200 projects for his clients. 
He'll help you make you a smart chatbot that can handle conversations and answer your clients frequently asked questions.
That way, you can sell more by being present on messaging apps platforms (Facebook Messenger, Twitter, Slack ...) while you are sleeping or having fun. 
Packages: 
Basic
Simple chatbots like FAQ bot, article suggesting bot, Q&A bot.
10 conversation steps
Conversation script
Flow design
1 messaging platform
Standard 
Complex bot like lead generation, menu setup
20 conversation steps
Conversation script
Flow design
1 messaging platform
Premium
Complex bot with custom requirements and API integration

API integration
30 conversation steps
Conversation script
Flow design
1 messaging platform
Comments from previous clients: 
"Great value and assistance in understanding the development process of chatbot".

=> Hire Tapaan C. as a Chatbot Consultant for your project here.
Elena S. is a chatbot consultant who specializes in Chatbot Development and Natural Language Processing.
She has over 6 years of experience building chatbots from scratch using Rasa, DialogFlow and GPT3, and she offers consultations and mentoring sessions on chatbot development and conversation design. 
Here are some ways she can help you: 
Consultation
Elena can share with you her knowledge and expertise in the area of chatbot development and NLP, recommend you tools to use given your goals and budget, and help your team to build a successful product.
Chatbot development
Elena has been building chatbots for the last three years, using GPT3, DialogFlow, Rasa, LUIS and ManyChat.
In her work, she focuses not only on improving the quality of intent detection and entity extraction but also on user experience, testing, working on the personality of the chatbot (if needed) and improving the flows based upon the user feedback.
Conversation design
Elena can help you create conversation flows for your chatbot from scratch or review your existing conversation design and give you suggestions for improvement.
Various NLP tasks
Elena has degrees in Computational Linguistics and Artificial Intelligence and has been working as an NLP specialist for about five years. She can help you with tasks such as text classification and clusterization, sentiment analysis, named entity recognition, topic modeling and others. 
Tech Stack:

Programming Languages: Python
Chatbots: DialogFlow, Rasa, ManyChat, GPT3
Database: MYSQL, Postgres, MongoDB, BigQuery
Machine Learning: Scikit-Learn, Tensorflow
NLP: NLTK, Gensim, SpaCy, FastText, word2vec, MUSE
Crawling: Scrapy, Beautiful Soup, LXML
Web: Flask, HTML, CSS, JavaScript
Generative AI: ChatGPT, GPT-3.5, GPT-4
Some of Elena's Chatbot projects include: 
Business Assistant Chatbot (GPT3, DialogFlow)
Property Management Chatbot (Rasa)
Language Learning Chatbot (Rasa)
Financial Assistant Chatbot (DialogFlow)
Health Coach Chatbot (DialogFlow)
Chatbot-Recruiter (ManyChat)
Voice Auto Attendant Chatbot (DialogFlow)
Comments from previous clients: 
"Lena was directly in charge of developing a complex chatbot solution for our company. She has laid a firm foundation for us to move forward with its implementation. We're tremendously thankful to her for her professional approach, communication style, and the product she has developed for us. We strongly recommend her to other clients."

=> Hire Elena S. as a Chatbot Consultant for your project here. 
Andrei Gurgel is a chatbot designer with over 20 years of experience working in the fields of interface design (UI design), UX design, and UX research.
He holds a master's degree in design and has worked remotely as a design lead, managing distributed design and development teams on projects in Brazil, the USA, and Canada.
Expertise: 
User Interface (UI)
UX Design
Adobe Photoshop
Figma
Adobe Experience Design (XD)
Animation
Agile UX
Adobe Illustrator
Animate CC
Adobe Premiere Pro
Chatbot Conversation Design
Intuitive UX Design
After Effects CC
UI Design
User Interviews
=> Hire Andrei as a Chatbot Designer here. 
Sameer G. is a chatbot marketer and marketing automation enthusiast.
He is an expert in creating chatbots that connect with audiences on multiple platforms, including websites, Facebook Messenger, WhatsApp, and Instagram.
Sameer's go-to chatbot tools include ManyChat and Tidio, and he has hands-on experience with tools such as Typeform, Zapier, Intercom, FunnelKit, and Make (formerly Integromat).
When you book a consultation with Sameer, he will answer all your chatbot marketing questions, including:


Which chatbot builder (e.g. ManyChat, Tidio, Intercom, etc.) will be most appropriate for you
How you can use a chatbot for your business growth
How you can use a chatbot to reach specific business goals (example - lead generation, lead qualification, customer support, etc.)
Comments from previous clients: 

"Sameer is a hidden gem. He took my initial designs for a chat bot and made them a reality in Tidio and saved me HOURS upon HOURS of having to learn to do it myself. How cool!"

=> Hire Sameer as a Chatbot Consultant for your project here.
Laura Tolosi is a freelance chatbot developer in Sofia, Bulgaria.
She has experience in the field of computational biology, focused on cancer biomarker detection using statistics and machine learning.
Expertise: 
Machine Learning
Data Visualization
Scientific Data Analysis
RAlgorithms
Deep Neural Networks
Chatbots
Linux
Python 2
Python 3
PyCharm
Agile Data Science
Java
SPARQL
Git
In her most recent role as a self-employed Data Scientist and Machine Learning Engineer, she has: 

Implemented a reinforcement learning framework for algorithmic trading of cryptocurrencies.
Implemented chatbots from scratch using NLP state-of-the-art methods, based on Transformers (BERT).
Executed chatbots using Google Dialogflow and Google Cloud.
Implemented a framework for automated relation extraction from technical documents.
Implemented a module for estimating product repurchase-rate for an eCommerce client. 
Worked on a machine learning-based solution for pattern detection in trading data (financial domain). 
Chatbot for Dialogue with Book Characters (USC Libraries)
Laura helped with the implementation of two chatbots, depicting characters Alice and Cheshire Cat from the book The Adventures of Alice in Wonderland by Lewis Carroll.
Her role in the project was to help her team select a speech recognition system that can be used to translate users' questions into text and to implement a question answering model that is able to select the appropriate answer from the list of possible answers. 
=> Hire Laura as a Chatbot Consultant for your project here.
Final Thoughts
Chatbots seek to solve a difficult technical problem – namely, how to construct a machine that can reliably mimic human interaction and intelligence.
They are an application of the so-called Turing test, which tests whether a computer (or any other machine) has the ability to display human characteristics and intelligence.
While chatbots are only beginning to meet their full potential, they represent a powerful tool that deserves significant attention and investment.
When you work with one of the chatbot consultants above, they'll support and guide you as you harness the power of chatbots in your business.
Happy collaborating!
Related: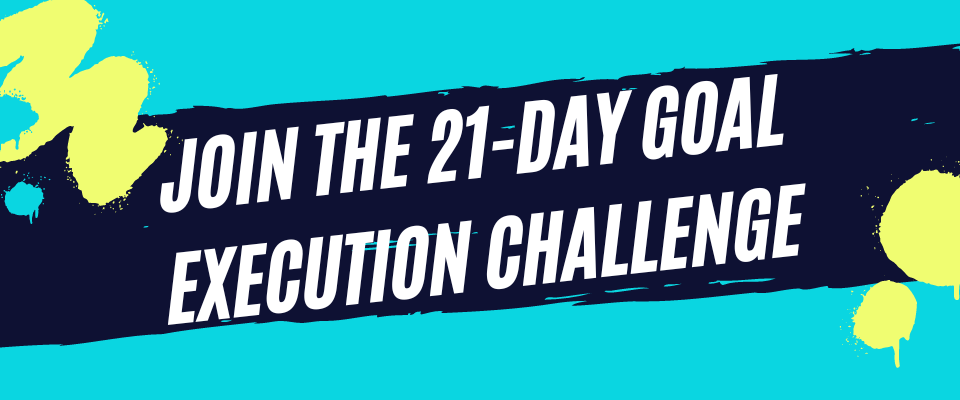 Thanks for reading! If you liked this content, share with a friend:
Dec 09, 23 08:34 PM

Below is a quote from Jhené Aiko's Poetry Book, 2Fish, that is both moving and beautiful. Here's a moment of reflection on the words in the excerpt and the meaning they convey.

Dec 08, 23 08:08 PM

It's an amazing thing to hear a person's life story, read aloud. Here are the best biography audiobooks to give you a peek into different iconic perspectives.

Nov 30, 23 09:41 PM

Would you like to improve your ability to read people? Here are the best body language books that will boost your social intelligence.