10 Best Experiences to Gift That Will Create Awesome Memories
Experiences are often the most memorable gifts. Here are the best experiences to gift your loved ones.
What do you gift someone who already has everything? 
An experience. 
You can never go wrong gifting someone an exciting, relaxing, or novel experience. 
With that in mind, here's a roundup of the best experiences to gift. 
These experiences are great ideas if you're looking to give someone a gift that's unique, or something they are not expecting!
These experiences are sure to create long-lasting memories, for which the receiver will be truly grateful!
This post may contain affiliate links. Please read my disclosure for more information.
Top 10 Experiences to Gift Your Loved Ones
Here are 10 of the best experiences to give as gifts, if you really want to make an impact:
1. Whale Watching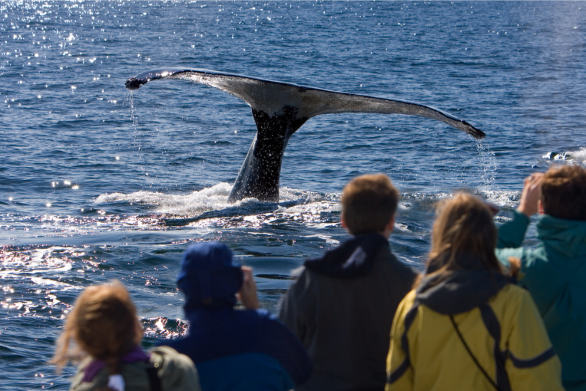 Now, I know what you're thinking. 
This is an experience that will 100% depend on where you live. 
For example, it's likely not an option if you live in a little landlocked town in the middle of nowhere. 
You're right.
However, if you are relatively close to a whale watching spot, this is one of the best experiences to gift. 
I've been whale watching in Victoria, British Columbia and I highly enjoyed it. 
Not only is it beautiful to be out in nature - in the crisp ocean air - it also gives you the opportunity to see creatures that you might not usually (or ever) see. 
Besides whales, you also usually see other marine mammals like dolphins, seals, and sea lions, too.

You can use Groupon to find Whale Watching options near where you live.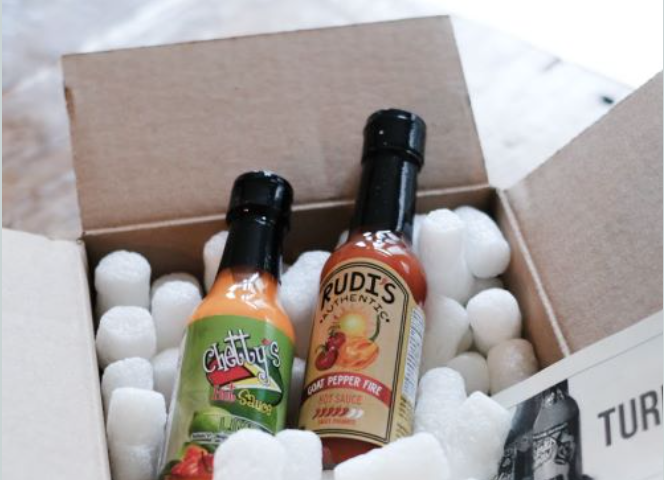 Have a friend who just LOVES hot sauce? 
Even though it is a tangible item, a hot sauce subscription delivers much more - it's an entire experience. 
With Amazing Club's Hot Sauce of the Month Gift Subscription, you can send your loved one a mouth-watering selection of specialty hot sauces from independent, boutique providers across the U.S.
Each shipment includes two different varieties of small-batch, craft hot sauces, which are often the winners of regional and national competitions. 
Each sauce is carefully selected by gourmet-experts who sample hundreds of new hot sauces every year looking for the perfect combination of fire and flavor.
Amazing Clubs offers 3, 6, and 12-month subscriptions and you can choose between monthly and every-other-month shipping to build the perfect gift for your schedule and your budget.
=> Gift an Amazing Clubs Hot Sauce Subscription here.
3. MasterClass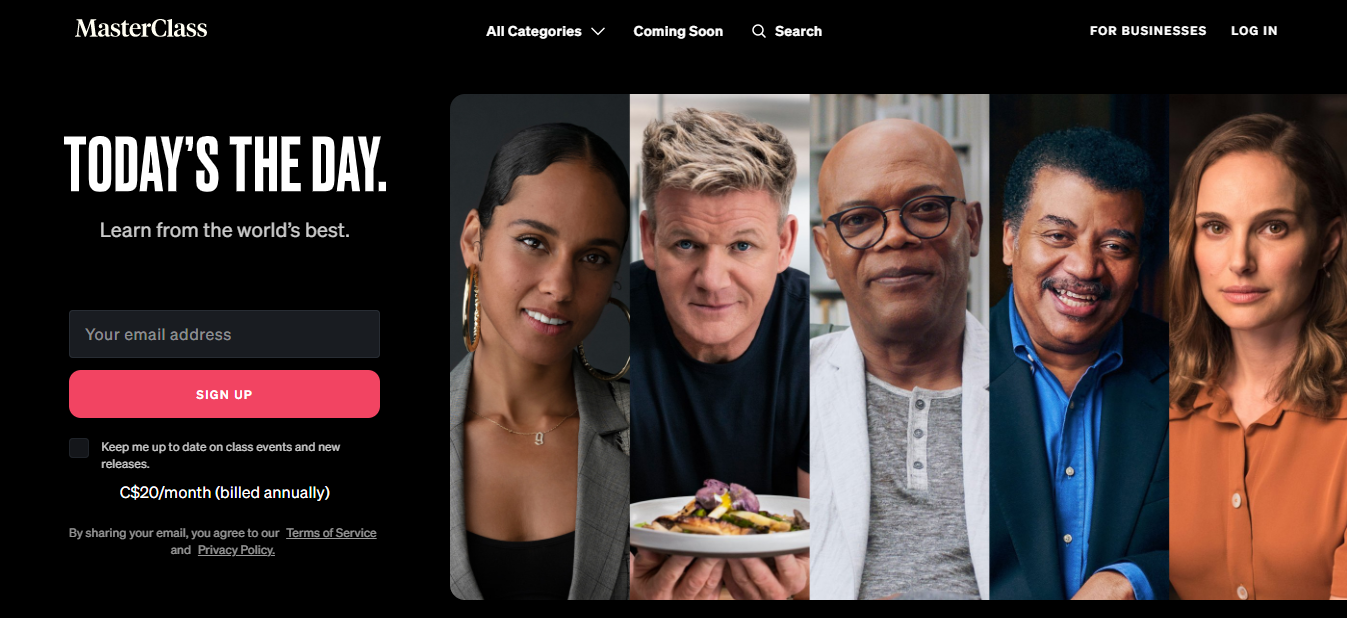 MasterClass is an immersive online platform with classes taught by celebrities and the world's best practitioners in their respective fields.
For example, Gordon Ramsay Teaches Cooking, Lewis Hamilton Teaches a Winning Mindset, Bill Nye Teaches Science and Problem Solving, and so on...
I personally LOVE the platform and have given MasterClass as a gift to family members. 
A MasterClass subscription includes access to a catalog of 180+ classes across a variety of categories, including business and leadership, photography, cooking, writing, acting, music, sports, and more.
Whether your gift receipt is looking to improve their professional skills, become a better musician, learn to cook, or improve their interior design skills, there's a class that'll match their interests.
Each class was created by the instructor and includes extensive pre-recorded video content, a class workbook, and interactive assignments.
Here are some of my favourite classes on the platform:
Note: A few times a year, MasterClass offers a 2-for-deal that allows you to get a membership for both yourself and a friend, so you can share the experience together!
Related: How to Give MasterClass as Gift
4. Helicopter Ride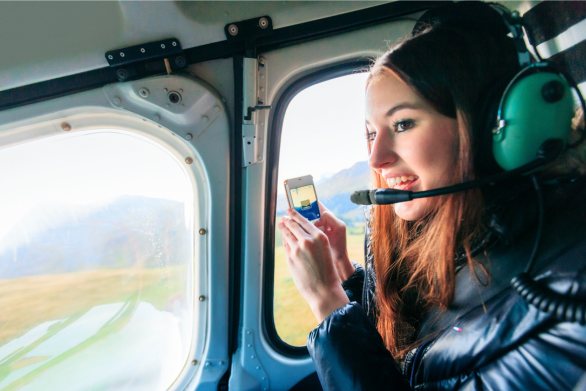 As long as the recipient isn't afraid of heights, a helicopter ride is another unique experience to give as a gift. 
A scenic helicopter ride is an incredible experience. 
And no - it's not the same as a plane ride.
Helicopters are known for their agility and maneuverability to fly and move in ways that planes can't.
A helicopter tour will enable you to see your chosen destination in a way you wouldn't be able to on foot. 
In addition, helicopter tours only take small groups at a time, which makes it a very personal and private experience.
I had the opportunity to experience a helicopter tour over Lower Manhattan last year, and it was breathtaking!
Helicopter tours are also a great photo/video opportunity, whether it's an aerial shot of the land or cityscape.
=> Find Helicopter Tours near you here.
5. Cooking Class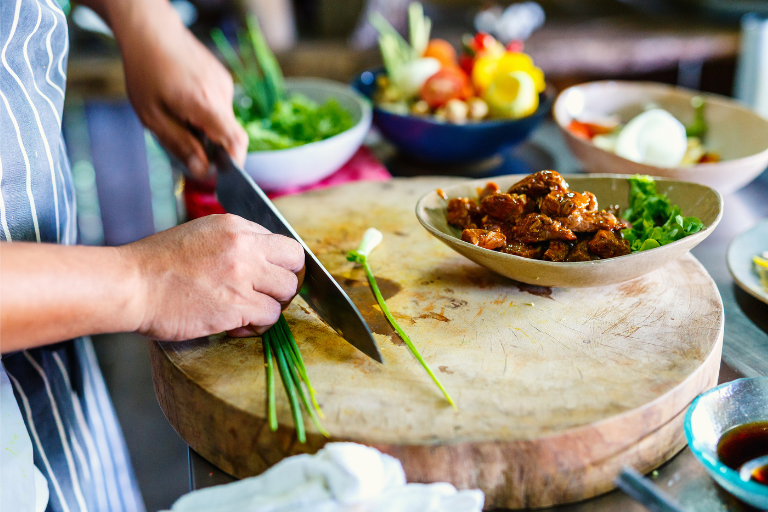 A cooking class is an extra special experience for the foodie in your life. 

They're super educational too!
As well as learning how to cook delicious new dishes, you'll typically also learn basic cooking skills, such as knife skills, food decorating, plating, and outdoor grilling.
Depending on the class you pick, you'll either be guided through each step of making your own multi-course meal, creating a specific dish, or mastering a technique.
Cooking classes are fun even if the gift recipient is already a good cook - if anything it'll be an opportunity for them to bounce ideas off a professional chef who shares their passion and enthusiasm for great food.
=> Find Cooking Classes near you here.
6. Escape Room
An escape room is an exciting experience to gift your smart, adventurous friend who loves a challenge.
Escape rooms are games in which people are locked in a room in order to solve a series of puzzles within a certain amount of time. Typically the goal is to find the key to unlock the room.
These games are a popular social activity because they require members of a team to work together to win. 
Escape rooms usually involve missions that are based on dramatic storylines with plot twists and high stakes to increase suspense and encourage the players to commit to completing the room before time runs out.
Overall, it's a great bonding experience!
=> Find Escape Rooms near you here.
7. Pottery Class
A pottery class is a great hands-on activity to give as a gift. 
It is both fun and rewarding to turn a piece of clay into art, and the best part is that you get to eventually take your work home!
This is one of the most thoughtful experiences to gift people who love arts and crafts.
Even if you're an absolute beginner, you can bring whatever experience with clay you have to the class.
The expert instructors will be there to teach you the essentials of ceramics and support your pottery practice where you are at.
=> Find Pottery Classes Near You here.
Looking to surprise a friend or family member with a night of food and fun? 
Amazing Clubs Dinner and Movie Subscription is one of the best experiences to gift, especially for busy people. 
Each month, they'll deliver a delicious, gourmet Italian dinner including a specialty pasta and premium pasta sauce followed by a movie courtesy of Redbox and a gourmet popcorn to enjoy with the show!
Their dinners serve 2-4 people (depending on appetite) and their pastas and sauces feature new and exciting selections from award-winning chefs and restaurants around the world.
You can choose to send a gift announcement for the subscription by mail or email or you can print it from your computer. Your gift announcement will include your personal message, details for your recipient about their gift membership, and their delivery schedule.
=> Give Amazing Clubs Dinner and a Movie Subscription as a gift here.
9. Mini Golf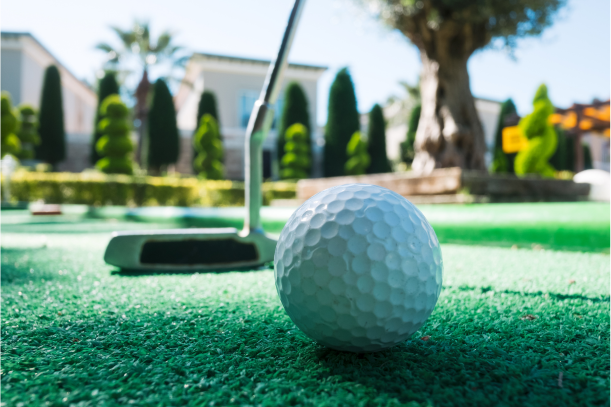 A mini-golf day is another fun experience to gift your loved ones. 
It's a great activity for all ages and abilities. In addition, many mini golf courses are outdoors and involve exciting challenges as you play your way through lush landscapes, fountains, and landmarks.
You'll also be able to enjoy the weather when it's nice out and get some fresh air!
=> Find Mini Golf Courses near you.
10. Horseback riding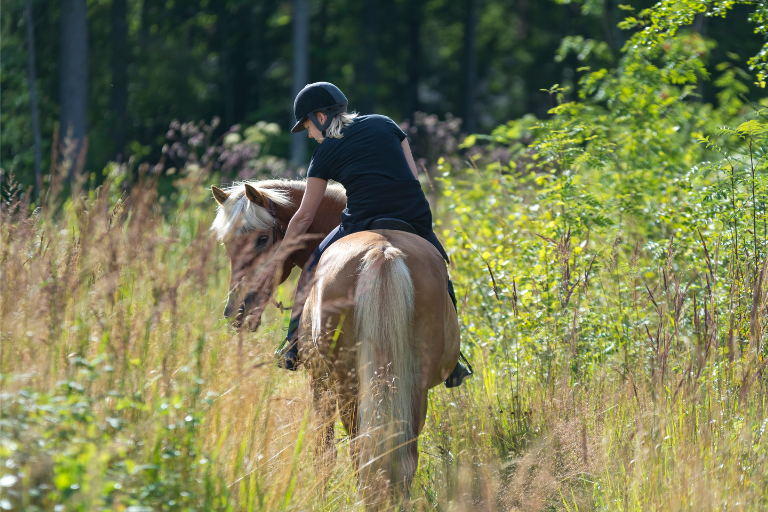 Speaking of outdoor experiences, there's nothing quite like experiencing nature from the back of a horse.
I went horseback riding along the Bow River in Banff Canada, and it was a memorable experience. 
Controlling a large animal challenges you to pay close attention to your actions, so horseback riding is a great activity to help exercise your mind.
Also, horses rely on their riders to make decisions and practice good judgment, so the relationship and sense of trust that is developed between you and your horse is highly rewarding.
=> Find Horseback riding near you here.
Final Thoughts
If you truly want to make an impact, giving an experience-based gift is the way to go. 
In addition, there are certain personality types that value experiences more than physical items - I know because I am one of them!
Hopefully this post has given you ideas of good experiences to gift.
Whether you gift an experience that's comforting and familiar - like dinner and a movie - or you gift an experience that the recipient has never done before - e.g. a helicopter ride - any gift that comes from the heart is sure to create cherished memories!
Related: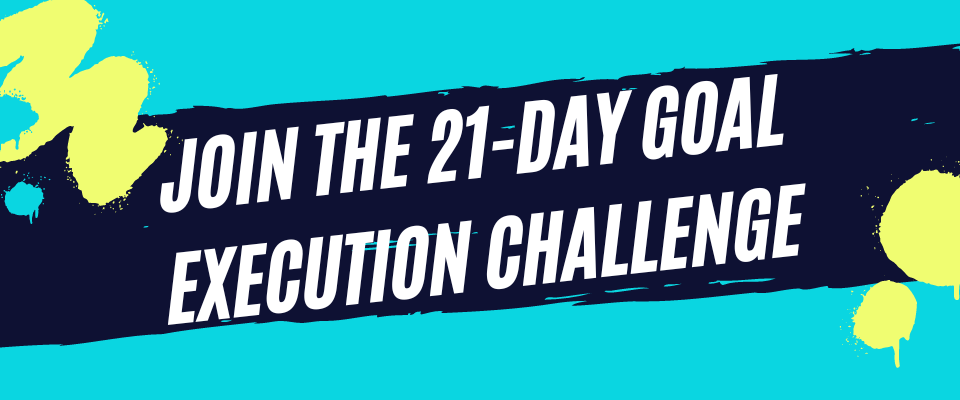 Thanks for reading! If you liked this content, share with a friend:
Dec 09, 23 08:34 PM

Below is a quote from Jhené Aiko's Poetry Book, 2Fish, that is both moving and beautiful. Here's a moment of reflection on the words in the excerpt and the meaning they convey.

Dec 08, 23 08:08 PM

It's an amazing thing to hear a person's life story, read aloud. Here are the best biography audiobooks to give you a peek into different iconic perspectives.

Nov 30, 23 09:41 PM

Would you like to improve your ability to read people? Here are the best body language books that will boost your social intelligence.