How to Not Go Stir-Crazy During Quarantine 
Struggling in self-isolation? Here are some useful tips on how to not go stir-crazy during quarantine.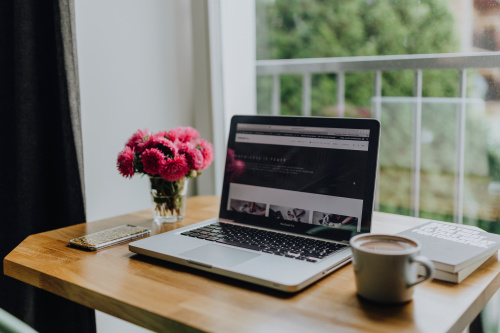 Pro Tip: Work in front of a window if possible!
Stir-crazy is the feeling of becoming distraught because of prolonged confinement. And it's a feeling that has become all too familar to many people during the last few weeks of quarantine. Here are some tips to help you find more fufillment in your days, even when you're staying at home:
1. Try to follow a schedule 
One important thing you can do to maintain a sense of normalcy, now, is to keep some structure to your day. Try to follow a schedule that guides how you will use your time and get the most out of this period.
Be flexible, and don't expect to be able to follow the exact same schedule you had before self-isolation. Yet, you might find some comfort in being able to still have some sort of routine.
Whether that's a weekly coffee meeting that you can do virtually, a regular reading/writing session, or even doing your work from home. 
2. Stay reasonably social 
A major reason why people feel down and anxious during quarantine is the fact that we're seeing a lot less of our friends and family. While, at this point, we cannot enjoy picnics and parties as we used to with our loved ones, technology has provided us with ways to stay connected.
We can still pick up the phone and speak to a loved one about a difficulty we're going through, or listen to them tell us about how their day went. Of course, it's not exactly the same as physical contact, e.g. hugging someone, but it's a way to strengthen your relationships during quarantine.
If you're fortunate enough to be in quarantine with others, you could use this period to get to your know family or roommates better, to play games and share more moments together. Try not to neglect this form of socializing, and try to be thankful for what you have right now.
3. Journal - it works:
Have you ever kept a journal before? If you've never tried it, now might be a good time. Not only is journaling a great way to express your feelings, it can be an especially great way to cope if you're living alone. NASA has been studying the effects of self-isolation for decades and they've found that keeping a journal is one of the most effective activities that keep people sane during prolonged isolation. 
Rather than only journaling the days events (which can get repetitive when you're at home), try describing what you are experiencing through your five senses or even write about memories. Journaling is a creative outlet, and one that can help you relax and stay calm. 
4. Stay active 
I was talking to a friend the other day, who said that they've been exercising more in quarantine than they were before. Pretty good! While that's not necessarily true for myself, I have been enjoying trying out new dance workouts on YouTube. I find that they really energize me and make me feel more positive. Here's a blog post I wrote a while back on some of my favourite workout videos, if you're looking for some inspiration. 
5. Learn Something! Add a skillset 
During quarantine, I think we've all been finding the balance between being productive and resting. I believe that realistically, we're not going to be able to do all  the things we didn't have time to do pre-coronavirus. Because getting stuff done requires more than time, it requires a certain mindset, too. 
However, I do think that this period is a great time to learn a hobby or add a skillset. Find something that inspires you, it doesn't have to be something very major, but devote some of your extra time to building yourself up. 
Many businesses, universities and individuals are offering free tutorials and classes of all kinds during this period. Here are 11 free online courses you can take now, from game development to a mini class on how to chop like a chef.  
Go slowly, chip away at developing your chosen skill as often as you get the opportunity. This is really a situation where it's not so much about the end result as it is about the process, just finding something meaningful to add a spark to your day. 
Final Thoughts 
Keep going and try to stay strong mentally!
Getting used to self-isolation and quarantine is something we've all had to adjust to. So don't expect perfection from yourself, but try to practice the above tips to refresh and motivate yourself.
Also, as much as we might run away from it, this period provides a lot of time for self-reflection. A time to be grateful and ponder on what's going well, but also how we can get better at adapting to the new circumstances.
The fact that you're reading this article shows that you want to take a thoughtful and deliberate approach to dealing with your quarantine situation, which is excellent. 
The best advice I've received on dealing with self-isolation is from the bible, and it's to take each day at a time. Looking to the future with hope, while taking practical steps to stay healthy, is key.
Take care, and thanks for reading!
How have you been coping? Can you share any tips on how to avoid going stir-crazy during quarantine? Comment below!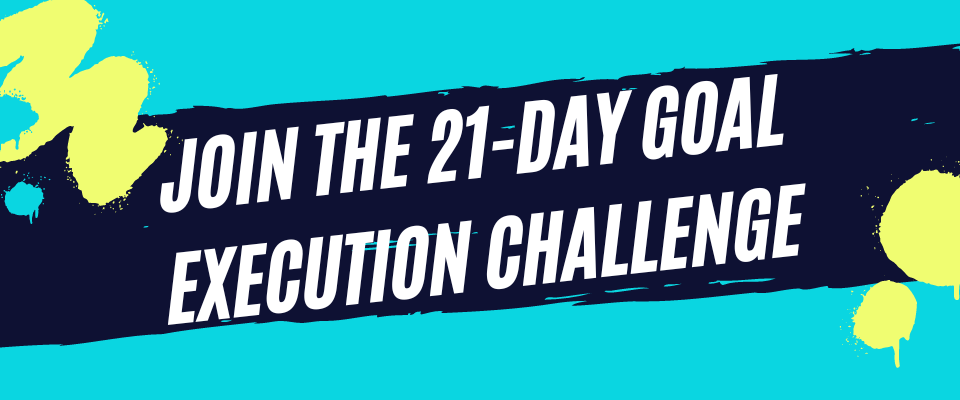 Thanks for reading! If you liked this content, share with a friend:
Dec 09, 23 08:34 PM

Below is a quote from Jhené Aiko's Poetry Book, 2Fish, that is both moving and beautiful. Here's a moment of reflection on the words in the excerpt and the meaning they convey.

Dec 08, 23 08:08 PM

It's an amazing thing to hear a person's life story, read aloud. Here are the best biography audiobooks to give you a peek into different iconic perspectives.

Nov 30, 23 09:41 PM

Would you like to improve your ability to read people? Here are the best body language books that will boost your social intelligence.