5 Best Freelance Writing Courses to Help You Launch Your Business
Looking to become a freelance writer? Here are the best freelance writing courses online to help you build your business from scratch. 
So you want to be a freelance writer, but are not sure where to start…
Here is a guide on the best freelance writing courses online that will help you refine your writing skills and launch your business. 
As you've likely guessed, becoming a successful freelance writer involves a lot more than just decent writing skills.
You also have to know how to advantageously position yourself in the market and attract clients who are eager to sign up for your services. 
The freelance writing courses below combine the perfect mix of business and technical training, and are designed to provide you with the mentorship you need for each step of your journey. 
Sure, you can start your freelance writing career alone - but it's much easier (and much more enjoyable) to learn from people who are already doing what you aspire to do! 
This post may contain affiliate links. Please read my disclosure for more information.
What are the Best Freelance Writing Courses? 

Here are the best freelance writing courses to enroll in online this year: 

If you ever dreamed of becoming a part-time or full-time freelance writer, this popular freelance writing course on Udemy is for you.
Freelance writing gives you the flexibility to make money on your own terms from the comfort of your own home.
"But I'm not a good writer...can I still do this?" you ask.
Absolutely!
Freelance Copywriter and Coach Jason Lee has coached many successful freelance writers who initially felt the same way. 
Jason has been a full-time freelance writer for over seven years. His work has been featured in major publications like MSN, USA Today, Nasdaq, ShareWise, ValuePenguin, Motley Fool, and more. 
He's also worked as an editor for several major publications, and has managed several large teams of freelance writers.
In this course, he shares tips, tricks, and strategies to make your writing better.
You will learn:
How to make money as a freelance copywriter
How to build a freelance writing portfolio from scratch
How and where to find freelance writing work
Pitching and interacting with clients like a pro
How to actually write web content
Logistics and managing your workload
If you're a current writer and you're not getting the results you want, this course is absolutely for you.
While you may know some of the information covered, there's a lot that's going to help revolutionize the way you approach freelance writing.
Key course features: 
5 hours on-demand video
Access on mobile and TV
Full lifetime access
Certificate of completion
=> Enroll in the How to Make Money as a Freelance Writer course here.
So, you want to become a successful freelance writer? 
Maybe you'd like to work from home, or anywhere else in the world while writing about topics and brands you care about.
But if you're like most aspiring writers, you're worried that you don't have the necessary experience or skills to become a freelance writer.
Well, there is good news. 
You don't need writing experience
You don't need a journalism degree 
You don't need to be a Native English speaker
You don't need to have perfect English or grammar
Jesse Forest is one of the countless examples of individuals that demonstrate that you don't need any of the above to become a successful freelance writer.
Jesse has enjoyed a successful career while traveling the world as a freelance writer for 14 years. He's been hired to write for hundreds of clients in over 153 different niches. 
Now he's giving back and helping others become freelance writers (even if you have no previous experience).
In this Skillshare class, he teaches you: 
The best types of freelance writing for beginners
How to become a successful freelance writer
How to choose an in-demand writing niche
How to start your portfolio from scratch
How to build your website
What to charge for your services
How to get clients using 5 proven strategies
How to work with clients for repeat business and referrals
This course contains 21 lessons and is just over 1.5 hours long.
=> Enroll in "How to Start a Successful Freelance Writing Career" here.

Did you know that you can leverage ChatGPT to launch a freelance writing business? 
Well, in an era where AI tools like ChatGPT can do most of the writing, research, and heavy-lifting for you, there's never been a better time in history to make money on the side as a writer.
In this course, instructor Jack Wilson demonstrates how ChatGPT and AI will create more jobs and income opportunities for writers, and how you can benefit. 
Jack Wilson has spent over 12 years of his career writing online and working in virtually every aspect of digital marketing.
After discovering how valuable his writing skills were, he went from charging $30/hour to closing clients that paid $150-$200/hour for a single blog, article, or service page, within 6 months.
In this course, he teaches you how to:
Level-up your writing skills from beginner to market expert.
Write content (and get ChatGPT to write content) and use SEO tools to get your content ranking on search engines.
Use ChatGPT to write for you: everything from blogs and articles to work proposals, cold emails, and more.
Choose and master writing in profitable niches.
Create and publish a writing portfolio from scratch in 1-2 weeks.
Network with other writers online.
Build your personal brand and reputation as a writer so you can start getting inbound client leads from social media, job sites, freelance profiles, and more.
Reach out to and close your first clients.
Price your writing skills to maximize your revenue.
Jack is here to take you from having zero writing experience to becoming a seasoned writer. You'll learn how to get paid to learn and write about any niche, topic, or industry you love.
The course contains 26 lessons and is just under 2.5 hours long.
=> Enroll in the ChatGPT Freelance Writing Course on Skillshare here.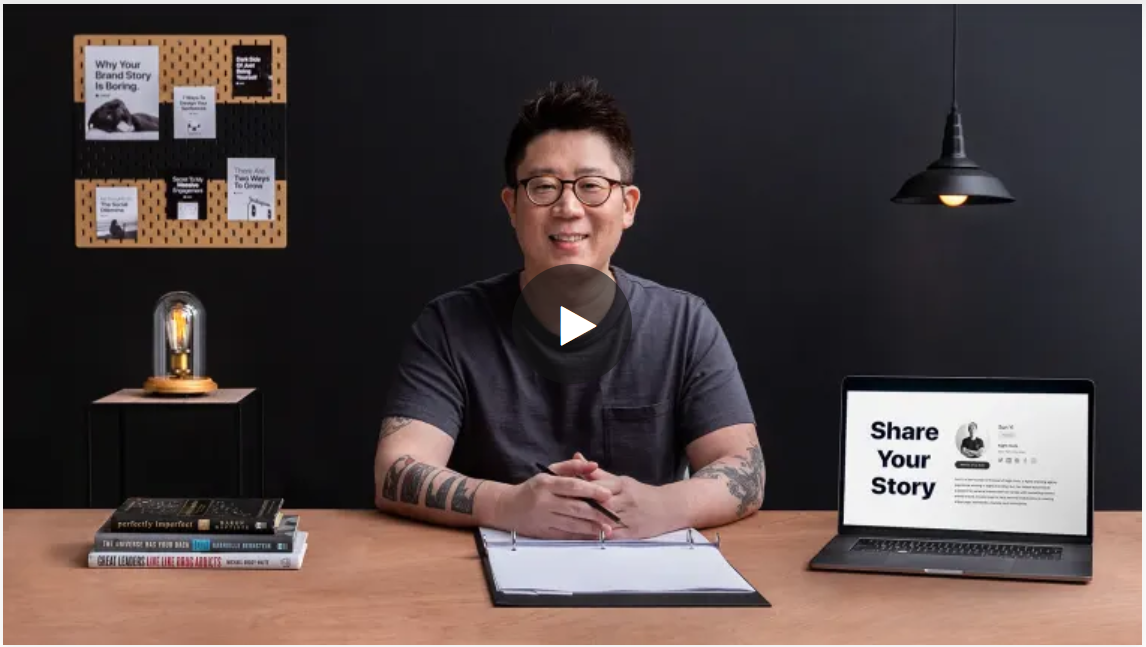 Here's a course that's slightly different from all the other courses on this list - but one that's just as important for a successful freelance career. 
Whether you're a content creator, freelancer, teacher or entrepreneur, storytelling is a powerful tool to have in your toolbox.
In the course, digital agency founder Sun Yi teaches writing techniques that will help you grab people's attention from the first sentence and keep them reading until the end. 
As Sun confirms, everyone has an interesting or relatable story to tell - it's all about how you tell it. 
Highlights of the course include Sun's do's and don'ts for copywriting,  tips on testing for readability, and suggestions on improving your storytelling in the long run. 
Course Syllabus: 
Unit 1: Introduction 
Unit 2: Finding Your Story 
Unit 3: Being Relatable 
Unit 4: Storytelling Techniques 
Unit 5: Writing for Your Website
Final Project 
As part of this course's final project, you'll develop and write your hero's journey, ready to be adapted for social media, your website, on stage, or on podcast interviews.
Key course features: 
19 lessons (2h 10m)
10 additional resources
Online and at your own pace
Audio: English
Subtitles: English, Spanish, Portuguese, German, French, Italian, Polish, Dutch
Level: Beginner
Certificate upon completion of the course
=> Enroll in the The Art of Storytelling for Freelancers course here.

Want to start a career as a freelance article writer? Want to make money from anywhere in the world? Can you write basic English?
If you answered yes to those three questions, this freelance writing course on Udemy can help you kickstart your freelance writing career.
Virtually every business on the internet needs articles.
Why? Because articles help companies get exposure. They help websites rank for SEO. They help draw attention to products and services and people and ideas.
But what does that mean for you? It means opportunity.
There's an endless supply of freelance article writing jobs waiting to be filled by good writers. You can do this full-time or as an excellent side hobby.
In this course, freelance copywriter and coach Lex DeVille covers the following:
What it takes to become a PROFITABLE freelance article writer even if you're not J.K. Rowling
How to properly structure articles and avoid career destroyer mistakes
How to find and secure the best writing gigs without wandering in circles for days
How to set your own rates and have the skill to get hired for those rates as fast as possible
It's easy to get started as a freelance writer, but a lot of people try and fail. They don't know what they're getting into because nobody showed them the ropes.
This course will teach you the fundamentals of article writing to get you up and running fast!
Key course features: 
2.5 hours on-demand video
17 articles
8 downloadable resources
Access on mobile and TV
Full lifetime access
Certificate of completion
=> Enroll in the Freelance Article Writing Course on Udemy here. 
Final Thoughts
Thanks for checking out this post on the best freelance writing courses online. Hopefully you've gained some ideas of where to go for guidance as you progress in your career as a freelancer. 
Whatever direction you decide to go in, I wish you all the best with your freelance writing endeavours!
To your success, 
Roli Edema
Related: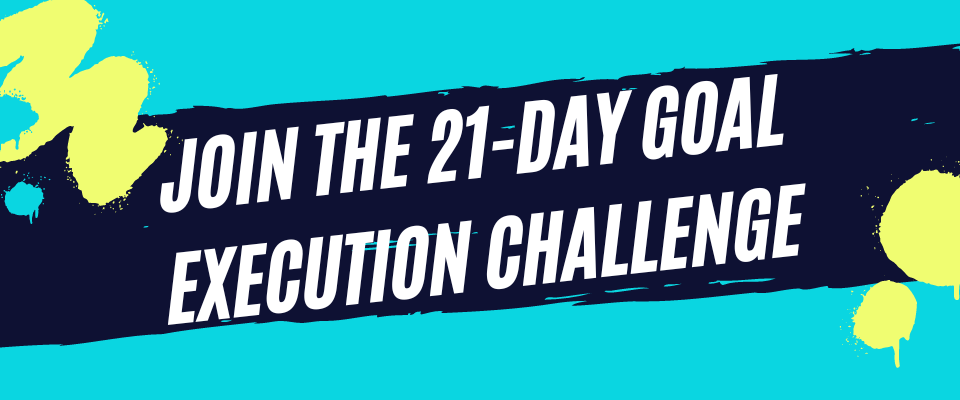 Thanks for reading! If you liked this content, please share below:
Sep 19, 23 07:31 PM

Would you like a stronger mind? Life can be confusing and intense, and that's why training your mind to be stronger than your feelings is crucial.

Sep 18, 23 06:05 PM

Looking for the perfect psychology-themed present for a college student? Here is a roundup of the best gifts for psychology majors.

Sep 16, 23 05:54 PM

Looking for the perfect period table of elements gift? Here are the best periodic table gifts that will spark a reaction from chemistry enthusiasts.