5 Best Freelance Writing Courses to Help You Launch Your Business
Looking to become a freelance writer? Here are the best freelance writing courses online to help you build your business from scratch. 
So you want to be a freelance writer, but are not sure where to start…
Here is a guide on the best freelance writing courses online that will help you refine your writing skills and launch your business. 
As you've likely guessed, becoming a successful freelance writer involves a lot more than just decent writing skills.
You also have to know how to advantageously position yourself in the market and attract clients who are eager to sign up for your services. 
The freelance writing courses below combine the perfect mix of business and technical training, and are designed to provide you with the mentorship you need for each step of your journey. 
Sure, you can start your freelance writing career alone - but it's much easier (and much more enjoyable) to learn from people who are already doing what you aspire to do! 
This post may contain affiliate links. Please read my disclosure for more information.
What are the Best Freelance Writing Courses Online? 

Here are the best freelance writing courses to enroll in online this year: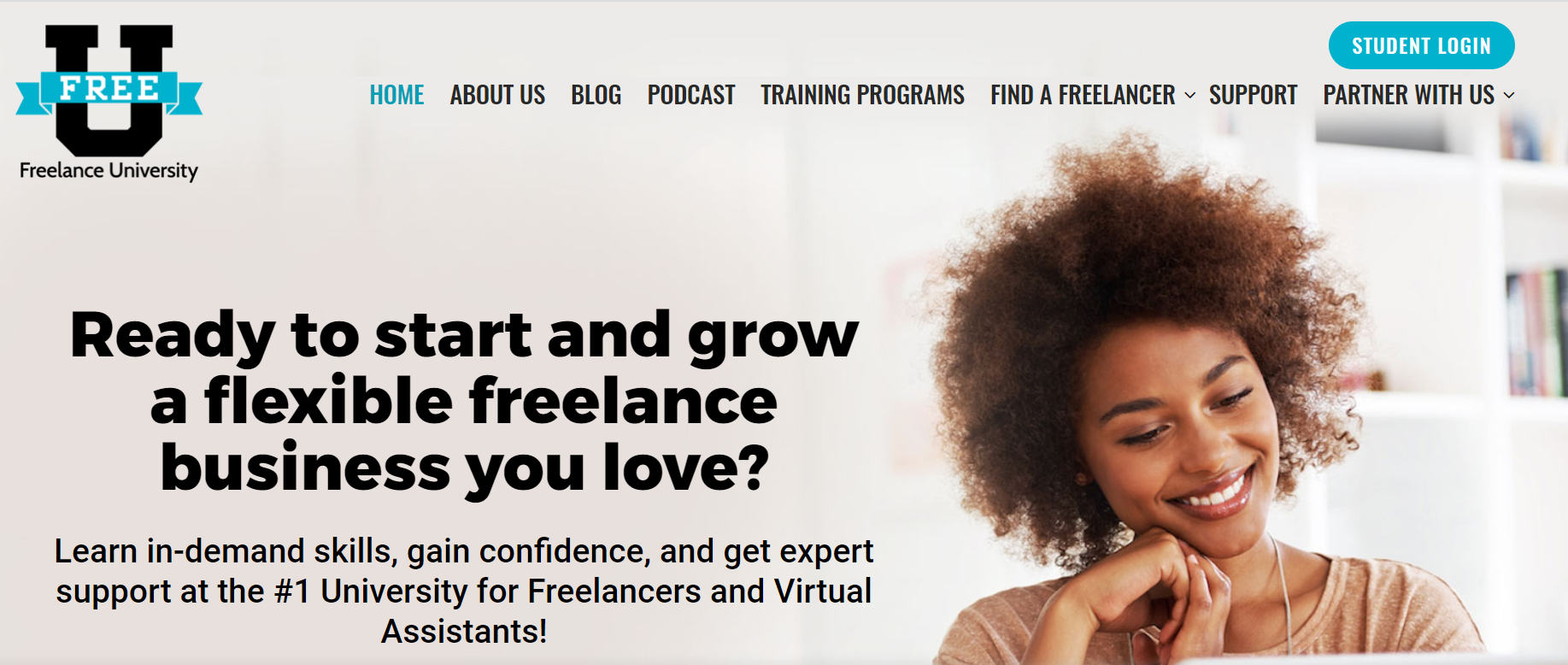 With so many possible niches and writing specializations to pick from, new writers often struggle with the steps they need to take to build a thriving and sustainable writing business.
Launch Your Freelance Writing Business is a popular course on Freelance University that addresses this challenge. 
In the course, co-founder Craig Cannings teaches you how to find a profitable freelance writing niche that makes the most sense for you.
He also shows you how to narrow down your ideal client, build an effective writing portfolio, and determine the best way to price your services. 
Course Syllabus: 
Lesson 1: Intro to Freelance Writing

Lesson 2: The Top Skills of a Freelance Writer

Lesson 3: Types of Freelance Writing Part One

Lesson 4: Types of Freelance Writing Part Two

Lesson 5: Discover Your Writing Niche

Lesson 6: Create Your Writing Portfolio

Lesson 7: Build Your Digital Brand

Lesson 8: Set Your Writing Rates

Lesson 9: Find Your Ideal Writing Client
Freelance University has often been described as the "Netflix" of freelance training, and if you browse their course catalog you'll see why.
An advantage of their membership is that you can venture beyond their freelance writing courses and learn other skills such as web design, digital marketing, business management, and more. 
=> Join Freelance University here. 
Freelance Writers Den is a premier online resource for writers looking to launch and build lucrative freelance writing careers.
It's one of the best freelance writing resources online because it provides everything you need in one place: a writing support forum, an exclusive job board, accountability partners, useful courses on writing and marketing, and more. 
Once you become a member, you unlock access to a full range of benefits, including:
Contract templates for freelancing
Pitch examples and writing reviews to get gigs
Monthly new live events to build your skills
24/7 online forums with peers and experts
Access to a supportive community of 1,100+ writers
If you're interested in enrolling in one of their bootcamps, some of the most popular ones they offer include Close the Sale, Freelance Marketing Mastery, Business Blogging Mastery.
Freelance Writers Den only opens to the public only twice a year, so you'll have to join a waiting list.

However, when you sign up you'll get a free copy of founder Carol Tice's bestselling e-book, The Recession-Proof Freelancer, which is full of practical tips to get you started while you wait for the doors to reopen. 

This bestselling freelance writing course on Udemy is a great option for aspiring copywriters who are looking for a short training session. 
The course instructor is Cambridge University writing tutor & professional copywriter Clare Lynch. 
With over 20 years of professional writing experience, she's fully equipped to share proven tips for building a business from your writing talent. 
In the course, she'll show you how to: 
Calculate your writing day rate with a simple formula
Discover what other writers are charging for their work
Price any writing job accurately
Find the highest-paying writing jobs (and avoid the lowest ones)
Identify the writing niche that suits you best
Break free of badly paying 'content mill' writing
Land more - and better - writing jobs
Pitch your work to editors
Market yourself as a writer
Present a slick, professional image to current and potential clients
Protect yourself from nightmare writing jobs
When you enroll, you'll gain access to a collection of downloadable templates, including: a copywriting briefing form, a copy deck for presenting your work to clients, a sample contract and invoice, and a client feedback form for gathering testimonials.
Best of all, if you have questions as you go through the course, Clare offers personalized support to help you navigate your options. It's a pretty sweet deal if you ask me...
Key course details: 
1.5 hours on-demand video
18 articles
5 downloadable resources
Full lifetime access
Access on mobile and TV
Certificate of completion
=> Enroll in the Freelance Copywriting course on Udemy here.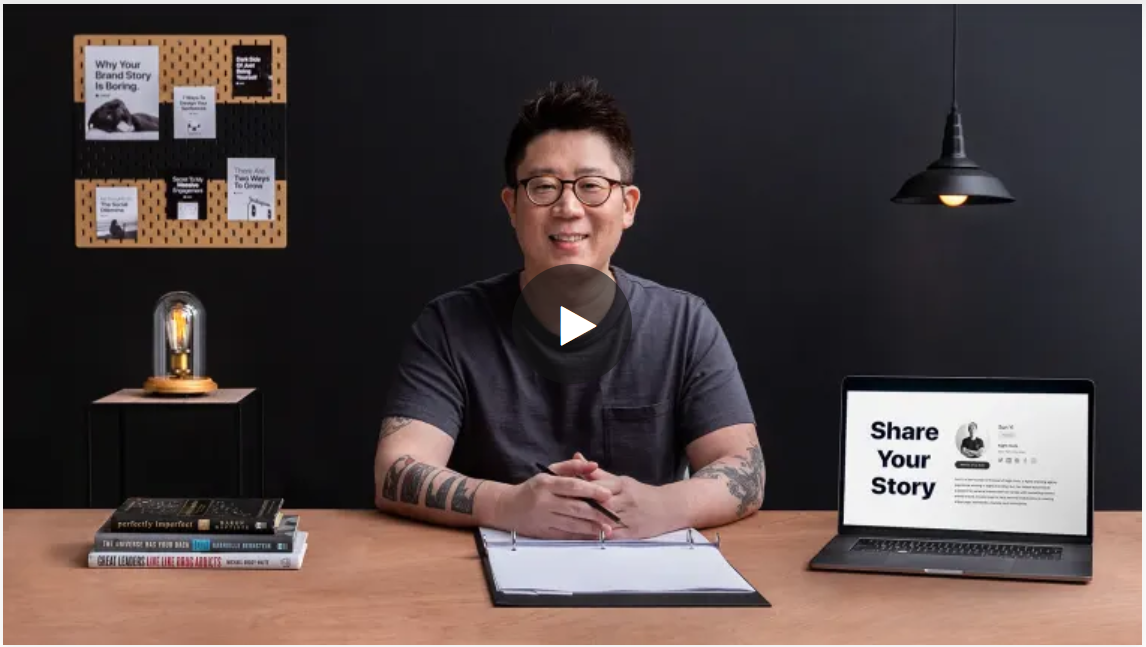 Here's a course that's slightly different from all the other courses on this list - but one that's just as important for a successful freelance career. 
Whether you're a content creator, freelancer, teacher or entrepreneur, storytelling is a powerful tool to have in your toolbox.
In the course, digital agency founder Sun Yi teaches writing techniques that will help you grab people's attention from the first sentence and keep them reading until the end. 
As Sun confirms, everyone has an interesting or relatable story to tell - it's all about how you tell it. 
Highlights of the course include Sun's do's and don'ts for copywriting,  tips on testing for readability, and suggestions on improving your storytelling in the long run. 
Course Syllabus: 
Unit 1: Introduction 
Unit 2: Finding Your Story 
Unit 3: Being Relatable 
Unit 4: Storytelling Techniques 
Unit 5: Writing for Your Website
Final Project 
As part of this course's final project, you'll develop and write your hero's journey, ready to be adapted for social media, your website, on stage, or on podcast interviews.
Key course features: 
19 lessons (2h 10m)
10 additional resources
Online and at your own pace
Audio: English
Subtitles: English, Spanish, Portuguese, German, French, Italian, Polish, Dutch
Level: Beginner
Certificate upon completion of the course
=> Enroll in the The Art of Storytelling for Freelancers course here.

It's almost impossible to talk about useful tools for freelance writers without mentioning the crème de la crème of all writing apps, ProWritingAid. 
You may know the app for its free grammar checker, but it actually goes beyond grammar checking to help you improve the clarity and style of your writing. 
It's more like a grammar checker, style editor, and writing mentor in one package.
The editing tool is designed to help you learn as you edit, making you a stronger writer. It analyzes your text and highlights a variety of key writing issues, such as repetitiveness, vague wording, passive voice, over-complicated sentence structures, and so much more.
When you go Premium, you gain access to all of ProWritingAid's editing power with no limitations, so you can analyze full chapters, entire reports, in-depth articles, and more. 
Nothing makes a writer lose credibility faster than spelling and grammar mistakes, so it's a no-brainer investment.
Moreover, when you write for a living, the subscription pays for itself in next to no time. 
=> Explore ProWritingAid's collection of free writing resources. 
Final Thoughts
Thanks for checking out this post on the best freelance writing courses online. Hopefully you've gained some ideas of where to go for guidance as you progress in your career as a freelancer. 
There are so many options available these days that you don't need to settle for just a one-time course - you can get ongoing support through a membership and become part of a virtual community that's dedicated to helping you grow. 
Whatever direction you decide to go in, I wish you all the best with your freelance writing endeavours.
As I've experienced, there's a special joy to be had in putting pen to paper and having others read the work of your hands.
To your success, 
Roli Edema
Related: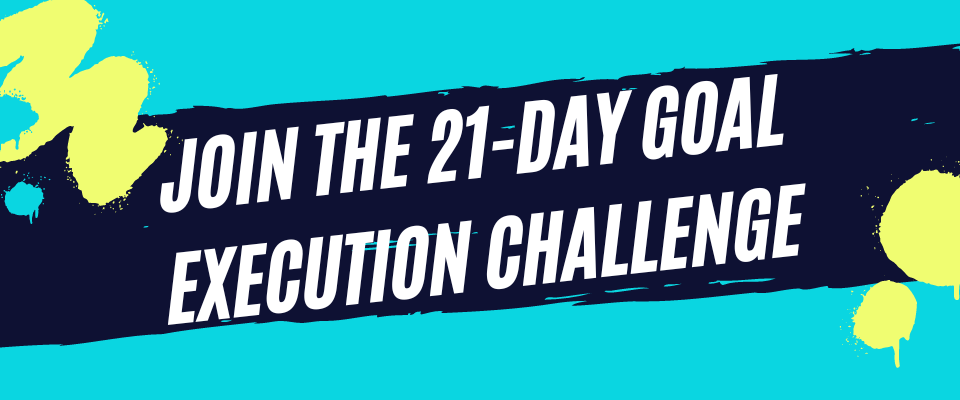 Thanks for reading! If you liked this content, please share below:
May 26, 23 08:35 PM

Need help configuring and optimizing Zendesk? Here are the best Zendesk consultants and specialists to work with online.

May 24, 23 07:08 PM

Need help creating effective and appealing packaging for your product? Here are the best packaging design consultants and experts to work with online.

May 19, 23 06:41 PM

Looking for a linkedin expert to help you optimize your profile or LinkedIn marketing strategy? Here are the best LinkedIn coaches to work with online.