5 Best Online Media Training Courses to Polish Your Professional Image
Preparing for an upcoming media interview? Here are the best online media training courses to equip you with the tools you need to succeed. 
Being the spokesperson for an organization comes with a lot of responsibility. 
On one hand, you're commissioned with the challenge of picking your words carefully, to make sure there's no room for confusion or misconstrued statements.
On the other hand, you're provided an opportunity to create a positive impact, by conveying your message with warmth and enthusiasm, and actively enhancing your company's reputation. 
Here are the best media training courses online to help you rise up to the task. 
These courses go beyond regular public speaking courses, by preparing you to interact with reporters, journalists, and other members of the media during interviews and press conferences.
No matter your current comfort level with external communications, these media relations training courses will boost your confidence and lay a foundation for continuous improvement. 
This post may contain affiliate links. Please read my disclosure for more information.

What are the Best Media Training Courses?
Here are the best media training courses to enroll in online this year: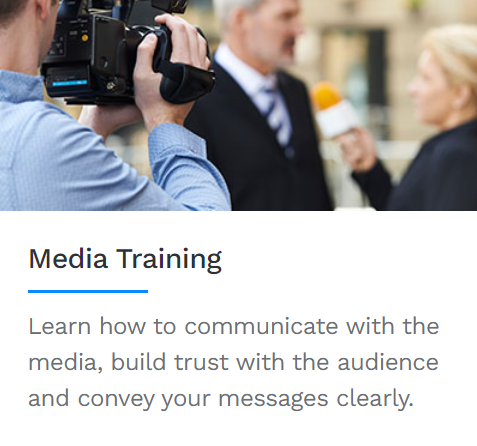 Ever thought of practicing your media interview skills in virtual reality? 
This online course by Virtual Speech will engage you in various immersive virtual reality scenarios where you'll be able to test out new approaches, and learn to communicate with poise, clarity and conviction.
The course covers the following topics: 
How to adapt your message depending on the type of interview
Defending an organization or political position on camera
Putting yourself forward as a media spokesperson for your organization
Presentation and debating skills necessary for a challenging interview
Literary techniques you can use to explain your message
How to deliver messages that are memorable and tell a story
How to prepare for all eventualities, from breakfast TV to live questioning in a crisis
Nonverbal techniques, including eye contact and body language
One of the best features about this media training course is that you'll receive instant feedback on your performance. For example, you'll receive feedback on your eye contact, pace of speaking, keywords spoken, hesitation words, listenability and more.
This means that you can practice as often as you like and track your progress over time to see how your media skills are improving.
Here are the VR scenarios included in the course: 
BBC styled studio interview - Practice answering interview questions in a BBC styled studio. Be more prepared for an upcoming TV interview and learn what to say when under pressure.
Press conference training - Read your uploaded pre-prepared statement at a press conference event, before answering questions from journalists.
Down-the-line interview - Practice reading a transcript at different speeds, with just a camera in the room with you. Focus on your tone and body language when speaking to camera.
Radio interview - In this scenario, you'll be interviewed for a radio show and understand how it differs from being in front of a camera.
Guided tour - A narrated audio tour explores the different VR scenarios in this course and how to deal with them.
Media ambush - Experience being ambushed by the media in a hotel lobby and practice answering hostile questions.


The course works with popular VR headsets, including the Oculus Quest, Oculus Go, Pico Neo 2, Vive Focus and Merge VR. If you don't already have one, you can see their list of recommended headsets here.
Personally, I'd recommend the Oculus Quest, but you can also go for the Merge VR if you're on a budget.

Key course features: 
6 VR training rooms
All VR features
Flexible, self-led format
Quizzes and assessment in VR
Earn a digital course certificate
Access to updated content
=> Enroll in the Virtual Speech Media Training Course with VR here.
Careers are made and lost by good and bad media interview performances.
So before you face the media, it's important to know how exactly the game works.
In this Udemy course, you will be guided through the ins and outs of media training and how to look your best on camera.
You will master the art of messaging, answering questions, and most importantly, how to get the exact quotes or sound bites you want in every interview.
Course Syllabus:
Introduction
You CAN Control Your Image and Your Message
How to Look Your Best on Camera
How to Develop a Winning Message
Answering Questions in a Media Interview 
Speaking in Sound Bites
Extra Videos
Housekeeping Matters
Student Questions with Video Answers from TJ
Key course features: 
4 hours on-demand video
5 articles
10 downloadable resources
Full lifetime access
Access on mobile and TV
Certificate of completion
=> Enroll in the Media Training Udemy course by TJ Walker here.

This specialization course by the University of Colorado Boulder is designed for beginners to public relations and branding communication. 
You will learn about different forms of media, how to work with journalists, and how to use various tools to manage your company's reputation. 
By the end of the course, you will be able to: 
Understand what public relations is and the value it brings to your brand or organization.
Apply tenets of public relations theory to your business or organization or to your own personal brand.
Produce professional public relations materials such as press releases, social media content, and influencer lists for your professional portfolio.
Manage your brand's reputation and prepare a proactive crisis communication plan for your business or organization. 
The specialization includes the following three courses: 
Course 1: Principles of Public Relations
Course 2: Working with the Media 
Course 3: The Nuts and Bolts of Public Relations
If you're specifically interested in media training, then you'll likely benefit the most from the second course in the specialization.
There you'll learn the basics of crisis communication and reputation management and you'll discover how to leverage storytelling with different outlets and gatekeepers. 
Key course features: 
Shareable Certificate
Earn a Certificate upon completion.
100% online courses
Start instantly and learn at your own schedule.
Flexible Schedule
Set and maintain flexible deadlines.
Beginner Level
No previous background knowledge is required; however, you should be interested in media and be an avid news consumer as a student of public relations.
Approximately 4 months to complete
Suggested pace of 1 hour/week.
English
=> Enroll in the Introduction to Public Relations and the Media Specialization here. 
Media Training and Interview Fundamentals is another useful course for aspiring professionals, industry experts or anyone regularly called upon to speak in front of the media. 
The course is taught by Joshua Cook, an instructor with over 10 years of experience in network newsrooms as a journalist, editor and producer.
In addition to media training, content development and advisory services, he also coordinates 700+ local, national and international news interviews each year as a working public relations professional.

In this course, he shares the strategic insight and tactical know-how he's developed to help you deliver focused, confident interviews regardless of your experience level or industry.
You will learn how to: 
Deliver on-message, concise and influential interviews with members of the media
Interact efficiently and successfully with reporters
Avoid common mistakes when speaking with journalists
Understand what reporters are looking for and how you can help them best
Anticipate challenges and questions ahead of time so you appear confident during interviews
Overall, this media spokesperson training course includes key strategies to inform your interactions with reporters as well as interview techniques and the tactical skills that will allow you to see immediate improvement in your interviews. 
Key course features: 
1 hour on-demand video
1 downloadable resource
Full lifetime access
Access on mobile and TV
Certificate of completion
=> Enroll in the Media Training and Interview Fundamentals course.
Do you have to be on camera for an interview, and need quick media training?
This Udemy course will teach you how to speak more clearly and improve your on-camera presence so that you can command greater confidence and authority in your role. 
The course instructor is Christian Hartnett, a multimedia journalist who was recently the youngest field reporter for CBS San Francisco.
Although he struggled at the beginning of his career, he has since learned many tips and tricks over the years that have helped him be successful. 
In this course, he will show you how to: 
Implement a daily routine that will help you speak better
Learn the basics of on-camera preparation
Be more passionate and ready for your topics with research, outlining, and scripting
Practice speaking on camera and receive helpful feedback 
Use your body (voice, breathing, face, eyes, mouth, hands, arms, legs) to be more comfortable on camera
Learn specific techniques to be better for TV appearances, YouTube vlogs, and online courses
This course includes numerous practice exercises that encourage you to take action and gain helpful feedback on your progress. Be sure to take advantage of these opportunities to sharpen your soft skills and build your confidence!
Key course features: 
2 hours on-demand video
4 articles
Full lifetime access
Access on mobile and TV
Certificate of completion
=> Enroll in "Media Training: Have More Confidence on Camera" here.
Final Thoughts
Ultimately, the purpose of media training is to help you represent your company in the most admirable and appealing manner.
The above media training courses will remind you that you're always in control and able to steer the course of the conversation, even when you're thrown off guard.
When you truly understand this concept and repeatedly see it in action, media interviews won't seem as intimidating after all...
Happy learning!
Related: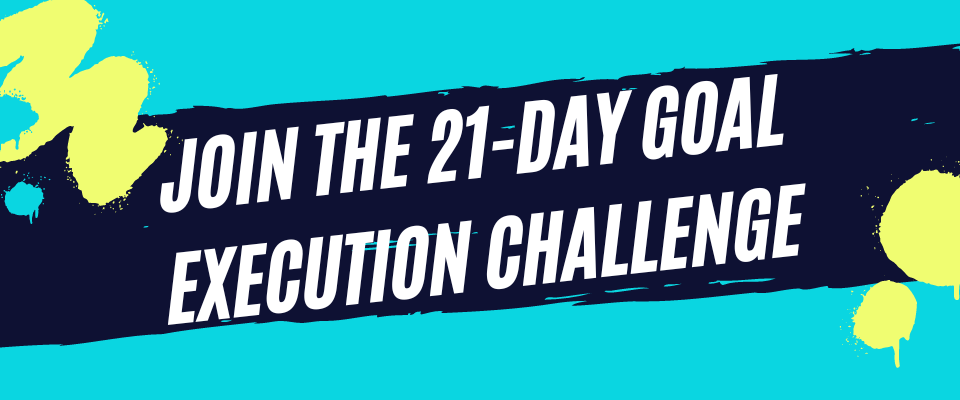 Thanks for reading! If you liked this content, please share below:
May 26, 23 08:35 PM

Need help configuring and optimizing Zendesk? Here are the best Zendesk consultants and specialists to work with online.

May 24, 23 07:08 PM

Need help creating effective and appealing packaging for your product? Here are the best packaging design consultants and experts to work with online.

May 19, 23 06:41 PM

Looking for a linkedin expert to help you optimize your profile or LinkedIn marketing strategy? Here are the best LinkedIn coaches to work with online.