7 Best Personal Development Books for Kids and Teens
Here are the best personal development books for kids that will help them become thoughtful, industrious, and responsible adults.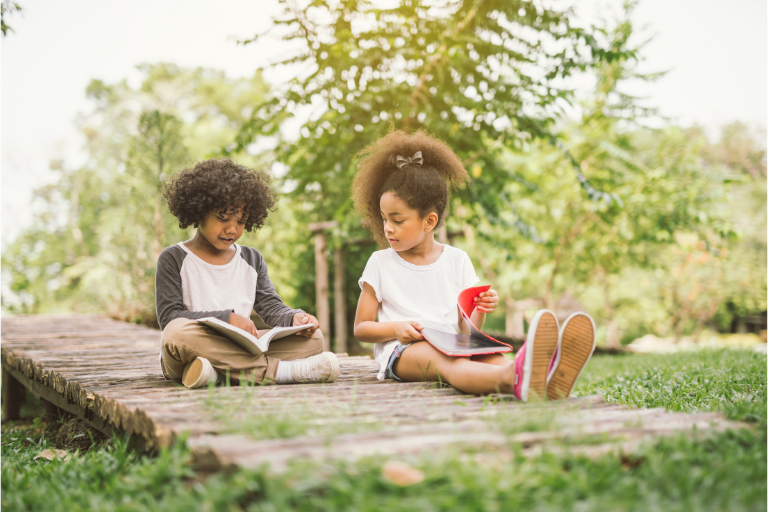 When you have a love for learning and personal development, it's natural that you want to instill this love in your kids too. 
Here is a list of the best personal development books for kids that enable them to explore topics such as goal setting, emotional intelligence, resilience, money management, and much more. 
These books will do more than just improve your child's reading and comprehension skills - they'll also help kids develop the critical thinking and decision making skills they need to succeed and thrive.
This post may contain affiliate links. Please read my disclosure for more information.
What are the Best Personal Development Books for Kids?

Here are 10 of the best personal development books for kids of all ages:
One of the most important lessons we teach our kids is that actions have consequences.
In How Full Is Your Bucket? For Kids, a young boy named Felix learns how every interaction in a day either fills or empties his bucket, and how everything he says or does to others affects their buckets too.
Follow along as Felix interacts with his classmates, teachers and family members, all the while discovering a special secret: by filling other people's buckets, he also fills his own.
=> Find "How Full is Your Bucket? for Kids" on amazon.
Winston Churchill once described success as the ability to go from failure to failure without loss of enthusiasm.
That's what developing a growth mindset is all about - switching from "I can't do this" to "I can learn how!"
The Growth Mindset Workbook for Kids is a workbook that's designed to help kids ages 8-12 develop this healthy mindset, through creative problem-solving exercises and activities. 
The book includes: 
55 Creative exercises - Activities and open-ended questions that are designed to unleash creativity and expand the mind
Success stories - Real-life accounts about kids using a growth mindset to achieve their goals
A kid-friendly focus - Kids are encouraged to self-reflect and explore the benefits of developing a growth mindset for themselves
By developing a "can-do" attitude and learning from their mistakes, kids can learn to master just about anything they set their mind to. 
=> Find "The Growth Mindset Workbook for Kids" on amazon.
Who Moved My Cheese? is one of my favourite personal development books of all time. 
It's a book that intelligently uses a tale of four little characters to highlight the importance of adapting quickly whenever someone moves your "cheese"- that is - when an unexpected change appears and disrupts your life in some way. 
In this kid's edition, author Dr. Johnson has adapted his story for the picture book audience so that even young children can view change as a positive thing that can lead to new opportunities.
As children follow the book characters through a maze of change, they'll get to figure out which character they're most like and what their own Magical Cheese might be.
=> Find "Who Moved My Cheese? for Kids" on amazon.
You're never too young to learn about money. 
In this book, created from the international bestseller Rich Dad Poor Dad, Robert Kiyosaki shares practical lessons on making smart money choices with a teenage audience. 
Readers will learn:
How to speak the language of money
Ways to make money work for you
The importance of working to learn, not to earn
Why games can help you understand money
How to get started with investing
Ways to choose your best path to financial freedom
If you enjoyed Rich Dad Poor Dad and want to get your kids on the same train of thought, this book is the perfect way to do so. The material is presented in a concise format that both teens and pre-teens can easily understand and apply. 
=> Find "Rich Dad Poor Dad for Teens" on amazon.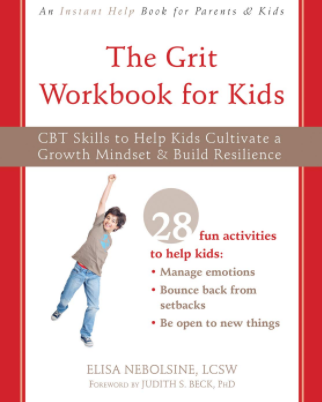 In this high-pressure and competitive world, grit is a quality that will help your child stay grounded and happy.
It's a trait that embodies tenacity, self-control and the ability to keep going even when things get tough. 
The Grit Workbook is a fun and engaging workbook designed to help kids ages 6-12 build resilience, perseverance, and a growth mindset. 
Written in a kid-friendly tone and based in cognitive behavioral therapy (CBT), this book contains activities will help your child:
Build stamina
Keep perspective
Be optimistic
Solve problems
Cope with change
Practice mental flexibility
Stick up for themselves
Build good relationships, and much more...
This is one of the best personal development books for kids because it does more than teach useful strategies, it also offers tools to help kids chart their progress across a range of areas.
=> Find "The Grit Workbook for Kids" on amazon.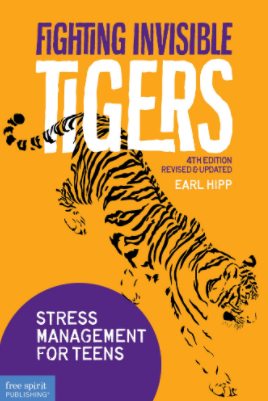 Stress is something we all experience. But research suggests that young people are affected by it in unique ways that can increase impulsivity and risky behaviors.
Fighting Invisible Tigers is a book that offers proven techniques that teens can use to deal with stressful situations in school, at home, and among friends. 
Readers will discover:
Smart approaches to decision-making
Easy steps toward greater assertiveness
Relaxation and mindfulness exercises to focus their minds
Time management skills to avoid feeling pressured
How to avoid online drama
Positive self-talk techniques
Although stressful situations aren't completely avoidable, by understanding how stress works teens will learn to confidently handle difficult situations and outsmart those invisible tigers.
=> Find "Fighting Invisible Tigers" on amazon.
Lazy Ninja is a fun little personal development book for kids that's all about setting goals and finding motivation. 
When friends invite the Lazy Ninja to hang out with them, he turns them down and chooses to play games and watch TV instead. But one day, a friend pays him a visit and helps him see what he's missing out on...
This book is part of the Ninja Life Hacks series, geared to kids ages 3-11. There's a lot of valuable lessons to learn from the way the Lazy Ninja takes ownership of his difficulties and takes steps to help himself. Overall, it's easy enough for young readers, yet witty enough for adults.
=> Find the "Lazy Ninja" book on amazon.
Final Thoughts
Thanks for reading this post! Hopefully you've found a few titles that can get your kids and teens excited about learning and improving themselves.  
Ultimately, the best personal development books for kids are those that encourage kids to be their best selves - not by talking down to them - but by providing them with the tools they need to flourish. 
The above books complement academic learning, enabling children to further explore topics that can help them become more confident and competent in every area of life. 
When paired with your own parental example, these books can play a powerful role in enriching your child's mindset and motivation! 
Related: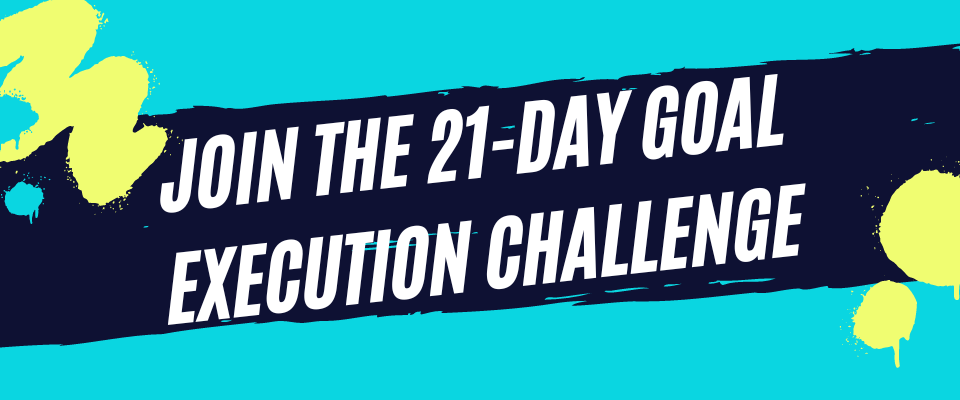 Thanks for reading! If you liked this content, share with a friend:
Dec 09, 23 08:34 PM

Below is a quote from Jhené Aiko's Poetry Book, 2Fish, that is both moving and beautiful. Here's a moment of reflection on the words in the excerpt and the meaning they convey.

Dec 08, 23 08:08 PM

It's an amazing thing to hear a person's life story, read aloud. Here are the best biography audiobooks to give you a peek into different iconic perspectives.

Nov 30, 23 09:41 PM

Would you like to improve your ability to read people? Here are the best body language books that will boost your social intelligence.