6 Best Proposal Writing Courses for Creating a Winning Proposal
Here are the best proposal writing courses online to help you create a proposal that's compliant, complete and compelling.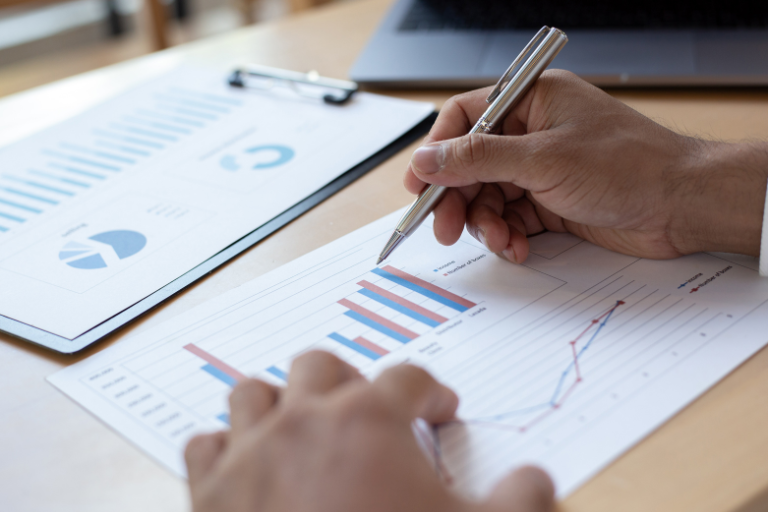 Proposal writing is a form of persuasion.

Ultimately, you're looking to get someone to buy into your ideas, whether it's implementing a proposed plan or approving a project. 
Many times you will only get one shot, so you want to put in your best effort and secure the deal.
With that in mind, here are the best proposal writing courses online to help you master the art of the ask.
These courses cover a range of proposal types, from business and internal proposals to research and grant proposals. 
Through a mix of theory and hands-on exercises, you'll develop a greater understanding of the do's and don'ts of proposal writing and learn how to create a well-rounded argument that inspires your reader to action. 
This post may contain affiliate links. Please read my disclosure for more information.
What are the Best Proposal Writing Courses?
Here are the best proposal writing courses to enroll in online this year: 
Looking to create a business proposal to attract your dream clients?
Entrepreneur and business coach Ilise Benun has been helping creative professionals sell their ideas for over three decades.
In this class, she shares her proven strategies for identifying the right prospects and creating a successful proposal that is tailored to their needs. 
You'll begin by learning about what has helped Illse maintain a thriving business over the last three decades.
Then you'll delve into Ilise's key ingredient for strategic proposal writing: The Oreo Strategy.
She takes you through the different layers of the strategy before discussing the 10 most common mistakes when writing a proposal.
You'll learn how to have qualifying conversations with potential clients to decide if they're right fit for you, how to market your services, and how to lead the money conversation with clients with confidence and ease.
Next, you'll put theory into practice by writing the proposal document itself. You'll learn how to determine an hourly rate and the best practices for proposal tone, design, and length. 
Last not not least, you'll learn how to present your proposal, the process for following up, and what to do when your proposal has been chosen. 
Course Syllabus: 
Introduction 
The Proposal Oreo Strategy
Cookie #1: The Qualifying Conversation 
The Cream in Between: Your Proposal 
Cookie #2: Sharing Your Proposal
Final Project
Key course features: 
15 lessons (2h 25m)
20 additional resources (6 files)
Online and at your own pace
Available on the app
Audio: English
English, Spanish, Portuguese, German, French, Italian, Polish, Dutch
Level: Beginner
Unlimited access forever
=> Enroll in the Writing a Winning Proposal course on Domestika here.

Grant Writing for Nonprofits and Freelance Writers is a popular proposal writing course on Udemy. 
The course is designed for nonprofits that want to not only get better at writing successful proposals, but also get better at the process of researching and applying for foundation and government grants.
It's also designed for freelance writers who want to offer their clients a more comprehensive approach to grant writing.
By the end of the course, you will know how to:
Identify relevant government and private foundation funders
Draft solid and efficient proposal boilerplate language that can be used for years
Strategically align funder priorities, organizational mission, program design, program budgets
Use the provided sample language as a guide in your own proposal writing
A key advantage of this course is that it teaches you how to assemble one of the most powerful tools a nonprofit can have – a proposal boilerplate. 
The boilerplate contains about 75% of the language you'll need as you're drafting proposals. Knowing how to use a boilerplate will help you to be uber-efficient when writing proposals in the future.
The course will also give you tips for finding foundation and government grants, and gathering information about grants at the local, state, and federal level. 
Note: Before enrolling in this course it is recommended that you have a working knowledge of your organization's goals, programs, and priorities. 
In addition, since the homework assignments encourage students to focus on their nonprofit and its programs, freelance writers who take this course should have a nonprofit / program in mind. 
Key course features: 
1.5 hours on-demand video
35 downloadable resources
Access on mobile and TV
Certificate of completion
=> Enroll in Grant Writing for Nonprofits and Freelance Writers here.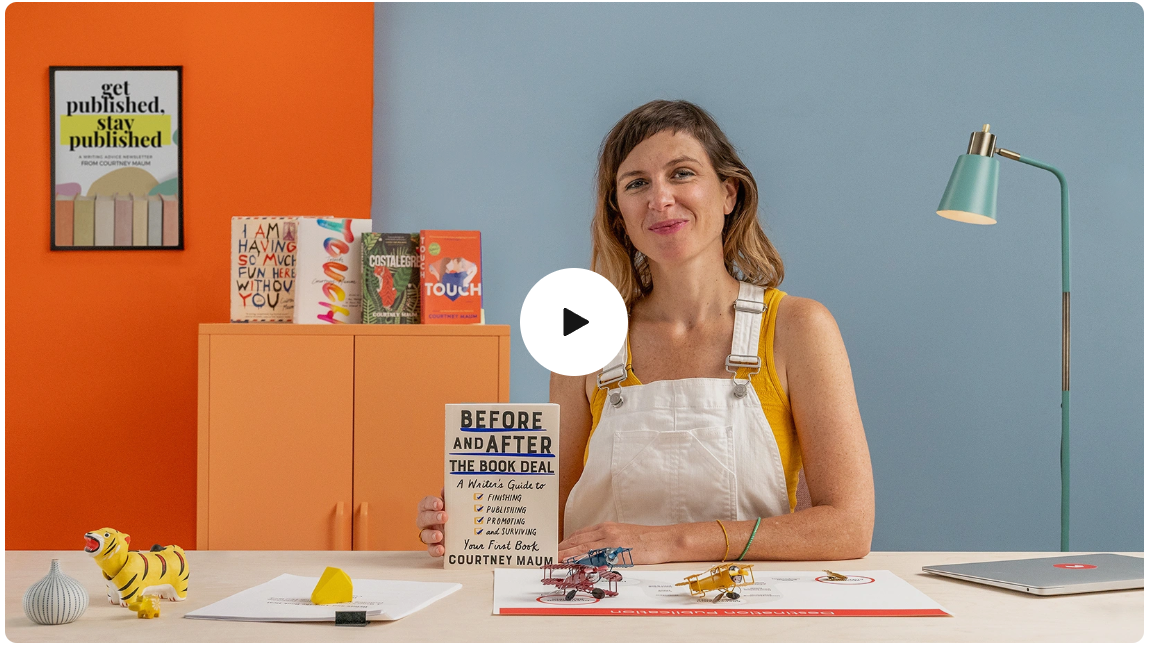 Looking to get your book published? 
In this course, Courtney Maum, author of Before and After the Book Deal, uncovers the mysteries and essentials of getting a book published.
As an author with five book deals through publishing houses like Random House, she knows how to create proposals that sell and is passionate about making the process more transparent for writers.
In this course, she shares the three main reasons a book proposal gets rejected, and demonstrates how to craft your proposal accordingly.
You'll begin the course by hearing Courtney's inspiring story that took her around the world to getting published with some of the world's most important publishing houses.
Then you'll dive into her writing process, with a step-by-step checklist that includes guidance on crafting a hook and the two elements you should include in each chapter summary. 
Next, you'll progress to the production phase, and learn how to write a compelling book overview, or teaser. Courtney also shows you her creative process when researching potential book titles, and teaches you how to write a marketing plan.
Finally, you'll learn the best practices when submitting your proposals, and how to find an agent and/or an editor if your proposal gets accepted.
Overall, this is one of the best proposal writing courses online for authors who are curious about what editors are looking for in a book proposal and how to best submit your work. 
Before taking this course, it is recommended that you have at least one chapter of your book written and ready to go.
Key course features: 
13 lessons (1h 58m)
10 additional resources (0 files)
Online and at your own pace
Available on the app
Audio: English
English, Spanish, Portuguese, German, French, Italian, Polish, Dutch
Level: Beginner
Unlimited access forever
=> Enroll in the Book Writing Proposal course on Domestika here.

The Association of Proposal Management Professionals (APMP) is an international community of bid and proposal development professionals.
This proposal writing course on Udemy prepares you for the APMP Foundation Level Certification Exam, the entry level for the APMP Certification program.
The material is based on the APMP body of knowledge and provides tips and tricks for passing the APMP exam.
Course Syllabus: 
Course Introduction and Overview 
Proposal Management: Part of the Business Development Lifecycle
Establishing a Customer-Focused Approach 
Creating Proposal Documents and Deliverables 
Proposal Management Lifecycle
Plans & Tools for Proposal Management 
Test Preparation & Final Words 
This course will show you how to go beyond compliance and deliver compelling proposals that highlight your company's strengths.
Upon completion, you'll have a strong understanding of how to submit strategic and persuasive proposals to access funding in federal and private sectors.
Key course features: 
2.5 hours on-demand video
Access on mobile and TV
Certificate of completion
=> Enroll in the Proposal Writing & Management APMP course here.
This course by The University of Michigan explores strategies for developing effective grant proposals and engaging the community in crowdfunding campaigns.
This course is part of edX's Public Library Management Professional Certificate program, a program that's designed to help individuals take their career as a public library manager or director to the next level.
In this course, you will learn: 
How to read a grant application and understand what organizations are looking for
How to keep a file of go-to grant writing materials
Strategies for crafting a strong grant proposal
Crowdfunding stories and strategies
Course Syllabus: 
Introduction
Reviewing grant criteria and sponsors
Building a team and a vision
Assembling a grant proposal
Crowdsourcing
As part of this course, you will mock up a crowdfunding campaign and create a grant proposal for a local or state-level funding source.
Those who complete this course and the other courses in the certificate will be well-prepared for public libraries' common management responsibilities.
Key course features: 
Length: 4 weeks
Level: Introductory
Effort: 2-3 hours per week
Course Type: Self-paced, progress at your own speed 
Language: English
Video Transcript: English
=> Enroll in "Grant Writing and Crowdfunding for Public Libraries" here.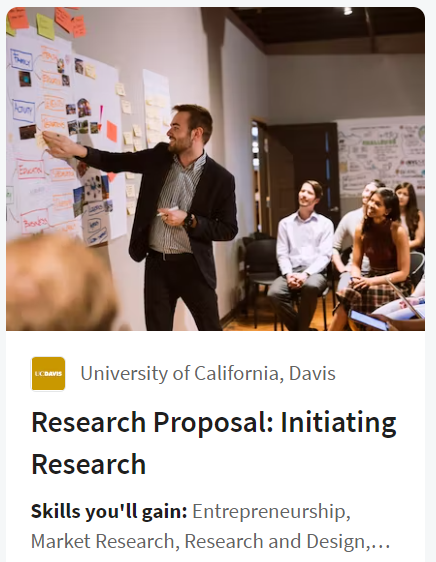 Marketer researchers are required to review all the data that is collected by organizations and sift through all the noise to provide valuable insights.
This course on Coursera by the University of California, Davis provides an introduction to the field of market research. 
As well as defining what primary research is and identifying the various ways to conduct primary research, you will also focus on an actual research plan or proposal for a peer review project.
By the end of the course, you will be able to: 
Determine possible market research constraints and be able to determine the appropriate questions to ask in the research planning process
Assess the credibility and value of secondary research
Apply basic sampling theory to a given situation
Compose a professionally packaged research plan or proposal
Course Syllabus: 
Week 1: Getting Started and Introduction to Market Research
Week 2: Secondary and Internal Research
Week 3: Primary Research Introduction
Week 4: Research Plan or Proposal

In terms of developing your proposal writing skills, the content in Week 4 will be the most relevant.
In this module, you will write a research proposal for a client. You will learn how to collect and compose the necessary proposal requirements and professionally package your proposal.
You will also apply strategies on how to follow-up with a client about your proposal and learn how to take action when you are awarded the bid.
Overall, the course provides you with an introductory overview of how market research works, which can be especially useful if this is a field that you're considering getting into. 
Key course features: 
Flexible deadlines
Reset deadlines in accordance with your schedule
Shareable Certificate
Earn a Certificate upon completion
100% online
Start instantly and learn at your own schedule
Intermediate Level
It's recommend to have at least 2 years of business experience
Approx. 11 hours to complete
English
Subtitles: Arabic, French, Portuguese (European), Italian, Vietnamese, German, Russian, English, Spanish
=> Enroll in the Research Proposal: Initiating Research course here.
Final Thoughts
As you can see from the proposal writing courses above, proposal writing is a key skill that spans many different jobs roles and industries including business, academia, and government.
In each case, proposals are crucial for decision-makers to reach informed, data-driven decisions. 
Hopefully you've found a course that meets your learning requirements. With the courses above, you'll even be able to earn a certificate and present your new credentials to employers and clients. 
Happy learning!
Related: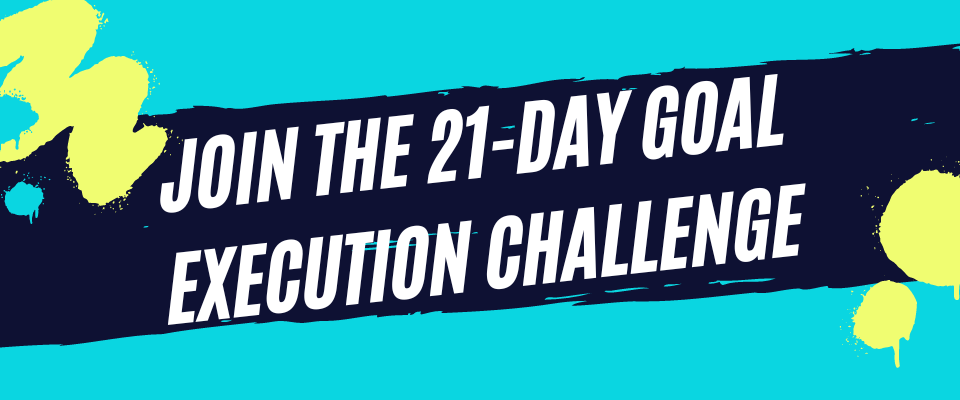 Thanks for reading! If you liked this content, share with a friend:
Dec 09, 23 08:34 PM

Below is a quote from Jhené Aiko's Poetry Book, 2Fish, that is both moving and beautiful. Here's a moment of reflection on the words in the excerpt and the meaning they convey.

Dec 08, 23 08:08 PM

It's an amazing thing to hear a person's life story, read aloud. Here are the best biography audiobooks to give you a peek into different iconic perspectives.

Nov 30, 23 09:41 PM

Would you like to improve your ability to read people? Here are the best body language books that will boost your social intelligence.