Why I Blog

Ever wanted to know why I upload and publish blog posts every week? What is behind roliedema.com?  Today I will be revealing Why I blog.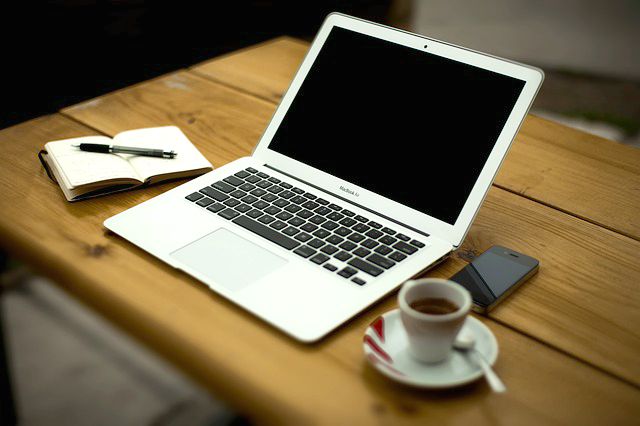 I have always been a writer. Since my early school years English was always my favourite subject. I would walk into class and wait in anticipation for a writing task. 
I adore creative writing. It's like it get a kick out of it.
To be honest, I'm not quite sure how it happens. I sit down with a pen and paper (or these days mostly my computer) and it all comes pouring out. My thoughts and feelings towards different subjects. Like right now.
The Words

Yes, I am quite passionate about the power of words. And I am not afraid or ashamed to say so.
'There is something about words. In expert hands, manipulated deftly, they take you prisoner.' - Diane Setterfield, The Thirteenth Tale.
There are few things more lovable than when you read someone's words and instantly feel a surge of connection to them. Those moments- when you feel empowered or reshaped by a person's written thoughts- are just magnificent.
And for me, there is just something about blogs. Books are great, but blogs are like a never-ending journey where you can find random and spontaneous pearls.
Reaching Out To You

What I really want is to reach out to someone through my blog. Make them think a bit bigger and a bit further, even if that person indeed is myself.
Writing is based on thoughts, but new and exciting thoughts are also generated through writing. The stuff that pops up in the moment is some of the best stuff.
One of the main reasons why I blog is this: I find it so wonderful that I could just get up one morning and spill ideas on paper, arrange pictures together- and then anyone - anyone around the world can have a seat and think with me too.
This alone fills me with joy. As I write each page I think about you. Yes you. I endeavor to express myself in a way that may interest my readers and give them a glimpse of my world.
Creating The Answer

Blogging is the channel that allows me to communicate things that I myself would love to see on the internet. My blogging is partly spurred by those times that I have typed something into a search engine, but never quite found the answer. With my blog, I can create the answer.
I want to research, to provide information, answers and inspiration. I want to give encouragement and let people know that they are not the only one that may have faced a problem before.
I would love to create a community here on roliedema.com. A place where my readers can support each other, bounce ideas and suggestions and to create an enriching experience for all involved.
That is why I want to thank you for being here right now. I appreciate every single one of my readers, those who stop to read a page and those who pop in daily to see what my new muse is.
Not Your Average Blog (if you had not already guessed)

There are many beauty, fashion and lifestyle blogs out there which are amazingly presented.
But like I said before, this isn't going to be your average blog.
Life is varied, and I like to share a variety of topics. The big ideas and the little things. Whether it be some personal development tips, some amusing stories, health, fitness and beauty gems, or something that has inspired me. It feels good to pass these things on in the hopes that it will make someone laugh, or stop for a moment and say 'Ahh ok'.
I realize that I am young compared to most of the bloggers that out there. But that does not put me off. After all, it's what is in the heart and mind that counts isn't it? And because no two hearts and minds are the same, I figured I'd be OK. I aim to bring something new, unique and engaging each week.
I share what I love.
I look forward to the time when I can make blogging into a full time thing. But for now, I will continue to grow my hobby and achieve my dream, step by step.
'Words can light fires in the minds of men. Words can wing tears from the hardest hearts'.

I like blogging because it helps me to keep track. In a world that moves so fast it is nice to be able to look back at moments, events, discussions etc. To be able to see the way I have grown and changed overtime. To be able to smile and even laugh at myself on occasion in retrospect.

A blog is a tool that lets you do anything from change the world to share your shopping list. I love how versatile one can make their blog. But all the while, preserving that personal touch, that only you can contribute.
I remind myself that I don't have to do what everyone else is doing.

I know for sure that one positive blog post in the morning can transform your whole day. It's easy to let the days fly by without really taking notice of the world around you. Blogging allows me to soak it all in, ponder it, and be grateful. Every time I finish and upload a blog post, that day feels a little bit more worthwhile. It is a grand feeling, to be able to transmit thoughts far and wide.

On Final thought on Why I Blog:
Blogging allows me to be myself. Above all it allows me to let who I am and what I believe to shine through every  piece I write, every post I finish.
Would You Like to follow me on my journey?
I would be glad to have you along. Simply subscribe to my mailing list below where you can get updates and positive messages from me. That's where it all happens, and you can find my top posts before anyone else.
Thank You for reading. You guys make blogging worth my while :)
Have a wonderful day,
Roli Edema.
For You...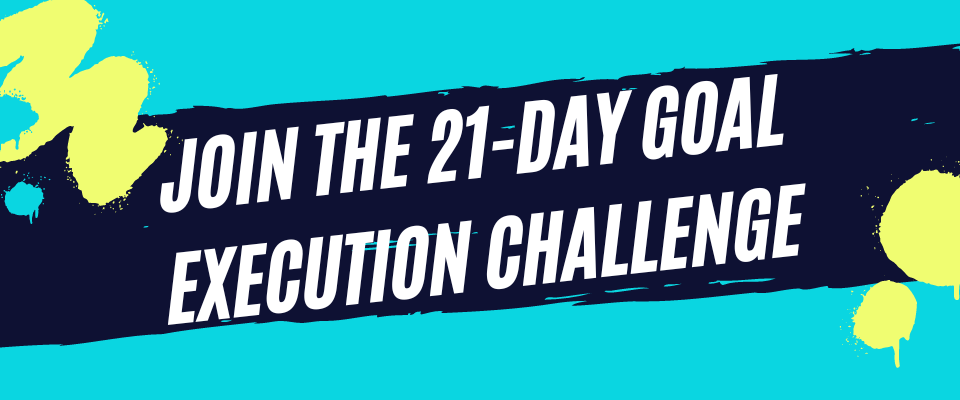 Thanks for reading! If you liked this content, share with a friend:
Dec 09, 23 08:34 PM

Below is a quote from Jhené Aiko's Poetry Book, 2Fish, that is both moving and beautiful. Here's a moment of reflection on the words in the excerpt and the meaning they convey.

Dec 08, 23 08:08 PM

It's an amazing thing to hear a person's life story, read aloud. Here are the best biography audiobooks to give you a peek into different iconic perspectives.

Nov 30, 23 09:41 PM

Would you like to improve your ability to read people? Here are the best body language books that will boost your social intelligence.