7 Best Body Language Books to Increase Your Social Intelligence

Would you like to improve your ability to read people? Here are the best body language books that will boost your social intelligence.
Body language is quite literally that - it's another language you can add to your toolbox to fill in the gaps and connect more deeply with others. 
Here are the best body language books that will educate you on various tell-tale signs to watch out for in your daily interactions.
You'll likely be informed, inspired and a slightly entertained as you read these books and discover what you can learn about people's attitudes and intentions from the simplest, most common behaviors.
This post may contain affiliate links. Please read my disclosure for more information.
What are the Best Body Language Books?

Here are some of the best books on body language to transform your everyday interactions: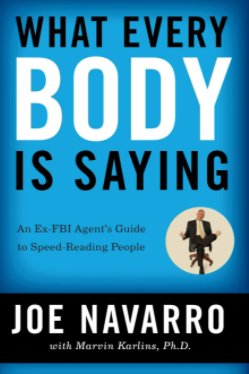 This popular body language book is one that will certainly increase your nonverbal intelligence and communication skills. 

The author of the book is Joe Navarro, a former FBI agent and a recognized expert on nonverbal behaviour.
Using examples from this professional experience, Navarro explains how to "speed-read" people: decode sentiments and behaviours, avoid hidden pitfalls, and look for deceptive behaviours. 
I own this book and would highly recommend it as an interesting read!
You will discover: 
Why the face is the least likely place to gauge a person's true feelings
What thumbs, feet, and eyelids reveal about moods and motives
The most powerful behaviours that reveal our confidence and true sentiments
Simple nonverbals that instantly establish trust and communicate authority 
This book isn't about jumping to conclusions regarding people's motives. Rather, it teaches you to observe clusters of nonverbal patterns that are useful in determining whether a person is lying or just under stress. 
Navarro shows you how to make sense of the things you're already seeing (and others that you haven't noticed yet), to help you understand what behaviours indicate confidence and openness, and which others indicate discomfort or avoidance.
The insights you'll gain from this book are potentially life-changing!
Read this book: get hard copy on amazon | get the free audiobook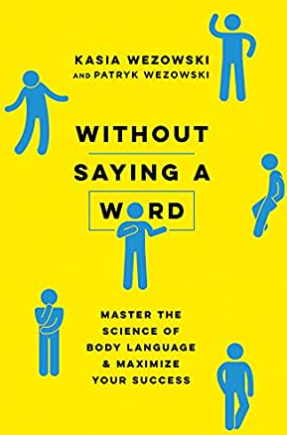 Even the subtlest motions in our daily interactions have meaning. Postures, gestures, and expressions convey reams of information - and often not what you'd expect.
Without Saying a Word is a book that distills decades of research to show how our bodies speak louder than our words. 
From fleeting facial expressions to positive and negative body language, this book explains which unspoken signals indicate confidence and rapport - and which reveal disinterest, arrogance, or even aggression. 
As you read, you'll discover how to:
Stop habits that may be putting people off
Accentuate positive body language 
Become an authentic and effective communicator
Whether you're making a presentation, pitching a project, or closing a deal, this book will teach you the body language skills you need to understand others better and increase your social influence.
Read this book: get hard copy on amazon | get the free audiobook
Do you occasionally feel awkward around new people because you can't really tell exactly what their expressions have been saying or what exactly your own gestures are saying?
We've all been there at some point - in a conversation where we are desperate to understand everything that isn't being said. 
This book by Sheldon Barrett is designed to help readers make sense of various aspects of body language, including body posture, gestures, eye movement, facial expressions, touch, and the usage of space.
What you'll learn about:
Silent language
Business body language

Confidence and team building
Bodily contact
Signals and words
How to persuade people through body language
Psychological power of mimicry

Impact of empathy, and much more...
Read this book: get the kindle version | get the free audiobook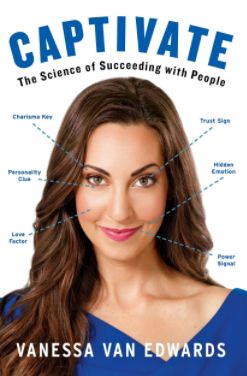 If you've seen my post on my personal development course recommendations, you know I'm a big fan of the work of author and people skills expert Vanessa Van Edwards. 


As a human behavioural investigator, Vanessa studies the hidden forces that drive our behaviour patterns in her lab, and shares her findings in a way that's easy to understand and apply. 
In Captivate, she shares shortcuts, systems, and secrets for taking charge of your interactions at work, at home, and in any social situation.
As you read, you'll learn:
How to work a room: Every party, networking event, and social situation has a predictable map. Discover the sweet spot for making the most connections.
How to read faces: It's easier than you think to speed-read facial expressions and use them to predict people's emotions.
How to talk to anyone: Every conversation can be memorable - once you learn how certain words generate the pleasure hormone dopamine in listeners.
This body language book is a science backed, real life manual on how to captivate anyone - and a completely new approach to building connections.

As you learn and implement these key insights about human behaviour, your influence and impact will increase, and your income will grow as a result. 
Read this book: get hard copy on amazon | get the free audiobook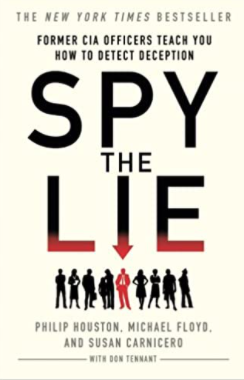 Imagine how different your life would be if you could tell whether someone was lying or telling you the truth.
Be it hiring a new employee, buying a car, speaking with your child about sensitive topics, or even starting a romantic relationship - having the ability to unmask a lie can have far-reaching and even life-altering consequences.
In this New York Times Bestseller, former CIA officers Philip Houston, Michael Floyd, and Susan Carnicero share their proven techniques for detecting when people aren't being truthful. 
Through fascinating anecdotes from their intelligence careers, the authors teach readers how to spot deceptive behaviours - both verbal and nonverbal - and the art of asking questions that elicit the truth.
Read this book: get hard copy on amazon | get the free audiobook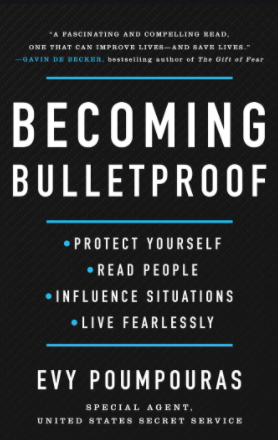 In Becoming Bulletproof, Former Secret Service agent Evy Poumpouras shares useful lessons to help you instantly read people, influence how you are perceived, and live a more fearless life.
Drawing from years of personal experience, Poumpouras offers practical advice on how we can have difficult conversations, know who to trust and who might not have our best interests at heart, and prepare for the unexpected.
This isn't simply just a book on body language - it also shows you how to become more situationally aware of your surroundings and walks you through important tips for personal safety. 
Ultimately, true strength is found in the mind, not the body.
In this book, Poumpouras demonstrates how to heighten your natural instincts to become the most courageous and most powerful version of yourself. 
Read this book: get hard copy on amazon | get the free audiobook
How can you uncover subtle nonverbal cues without drawing attention to yourself?
In Understanding Body Language, you'll learn observe people in a tactful way in order to better read social gatherings and telltale signs of disagreement.
This book will show you how to decipher nonverbal communication by walking you through real-life scenarios you'll likely encounter, such as dating, job interviews, and workplace interactions.
Understanding Body Language includes:

Body language 101: Explore the science and driving forces behind body language
In-the-moment guidance: Learn setting-specific tips to help you feel physically assured in difficult situations
An emotional connection: Discover the link between specific emotions and body language so you can apply the knowledge in real time
Read this book: get hard copy on amazon 
Final Thoughts 
We can all benefit from learning about the subtle ways that people convey their thoughts and feelings, even without knowing. 
As you read the above books on body language, you'll gain insights that can help you avoid awkward situations or recognize shifty behaviours.
But it goes beyond that...
The body language skills outlined in these books will help you become a more confident communicator, because they'll teach you to connect in a way that is universally meaningful and appealing. 
=> Get a free body language audiobook of your choice here. 
Happy learning!
Related: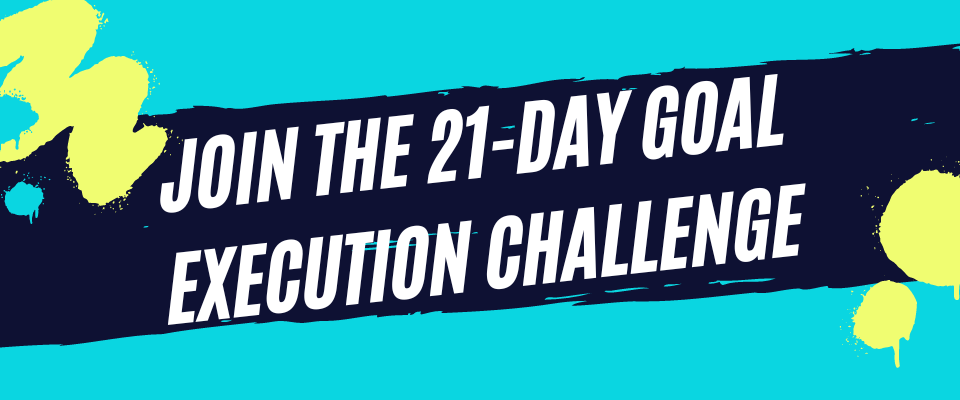 Thanks for reading! If you liked this content, share with a friend:
Dec 09, 23 08:34 PM

Below is a quote from Jhené Aiko's Poetry Book, 2Fish, that is both moving and beautiful. Here's a moment of reflection on the words in the excerpt and the meaning they convey.

Dec 08, 23 08:08 PM

It's an amazing thing to hear a person's life story, read aloud. Here are the best biography audiobooks to give you a peek into different iconic perspectives.

Nov 30, 23 09:41 PM

Would you like to improve your ability to read people? Here are the best body language books that will boost your social intelligence.