10 Best Personal Development Audiobooks to Transform Your Life
What you feed your mind can literally change your life. Here are the best personal development audiobooks to help you learn, grow, and improve yourself.
If you're passionate about continuous self-improvement, then listening to personal development audiobooks is the way to go. 
No matter what you want to achieve in life, there's a book that can help you get there faster and more effectively.
You don't necessarily need to reinvent the wheel, you can just listen to and learn from the experiences of people who you consider successful. 
With this in mind, I've compiled a list of the best personal development audiobooks that you can listen to in your spare time.
Each of these audiobooks will give you something thought-provoking to ponder on as you go about your day, allowing you to put your learning on autopilot.
This post may contain affiliate links. Please read my disclosure for more information.
What are the Best Personal Development Audiobooks? 

Here are 10 of the best personal development and self-improvement audiobooks of all time:
Managing Oneself by Peter Drucker is one of my favourite personal development audiobooks. 
Listening to the book feels like listening to a personal mentor who's giving advice about what works and what doesn't, to help you successfully manage your time, energy, and relationships.
Peter Drucker doesn't sugar coat things - he states facts about the knowledge economy and gets you to engage in self-analysis to identify your learning style and your greatest strengths and weaknesses.
This audiobook is only 46 minutes long, so you can finish it in a day - yet the principles you'll find can potentially improve the way you work and communicate for the rest of your life.
=> Listen to Managing Oneself: get the free audiobook here.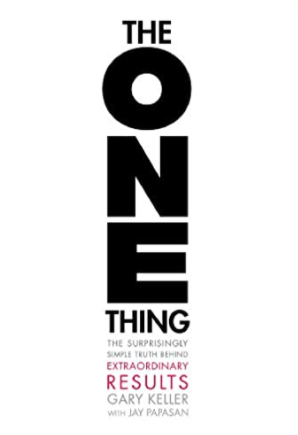 The One Thing by Gary Keller and Jay Papasan is a game-changing audiobook that I think everyone should listen to.
If you're struggling to find focus on the projects you need to complete, this is a book that can fix that.
It can help you gain the right perspective on your goals, so you feel empowered, not overwhelmed. 
In The ONE Thing, you'll learn to 
Cut through the clutter 
Achieve better results in less time 
Dial down the stress 
Build momentum toward your goal


This audiobook gets you asking the right questions so that the steps you need to reach your desired outcome become crystal clear. 
It helped me grow my business by encouraging me to always ask the focusing question: What's the ONE thing I can do such that by doing it everything else will be easier or unnecessary? 
The principles in this book are simple, but they make a world of difference. 
=> Listen to The One Thing: get the free audiobook here.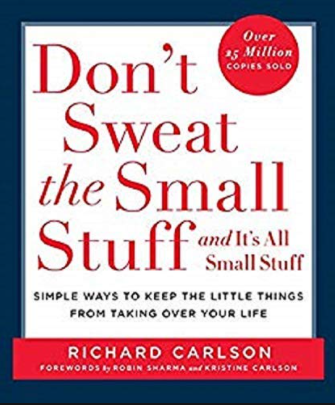 When we're stressed, we tend to blow minor issues out of proportion and lose sight of the things that matter most.

Don't Sweat the Small Stuff is a light-hearted, inspirational guide that shows you how to put challenges in perspective, reduce stress and anxiety through small daily changes, and find the path to achieving your goals.
This iconic audiobook includes advice such "Choose your battles wisely"; "Remind yourself that when you die, your 'in' box won't be empty"; and "Make peace with imperfection". 
As you listen, you'll learn how to: 
Think of your problems as potential "teachers"
Do one thing at a time
Share glory with others
Let go of resentment and become mentally free
Trust your intuition
Stress management is an integral part of personal development, and this helpful audiobook will provide you with powerful lessons on how to stop letting the little things in life drive you crazy.
=> Listen to Don't Sweat the Small Stuff: get the free audiobook here.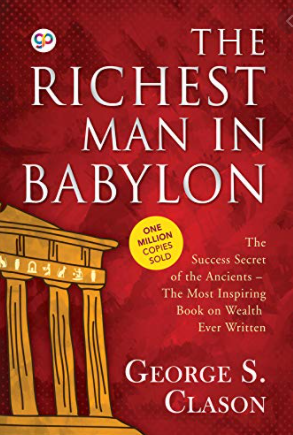 The Richest Man in Babylon by George Clason is a book that neatly summarizes the most important money lessons that everyone should know. 
The audiobook lays down the fundamentals of money management through simple storytelling - a collection of parables set 4,000 years ago in ancient Babylon. 
Unlike many traditional personal finance books, the Richest Man in Babylon is easy to understand and based on timeless advice that works no matter what part of the world you live in. 
Some highlights include principles on living within your means, the "Seven Cures" on how to generate money and wealth, and the "Five Laws of Gold" on how to protect and invest wealth. 
I highly recommend that you give this a listen  - I'd say it's one of the best personal development audiobooks for anyone who's looking to manage their money better and feel more financially confident. 
Listen to The Richest Man in Babylon: get the free audiobook here.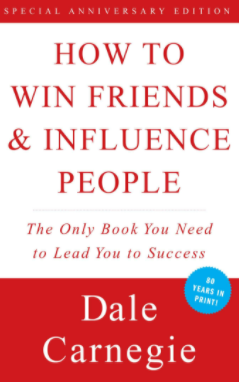 How to Win Friends and Influence People is a well-known classic that teaches you how to master human relationships. 
The principles in this audiobook will help you reframe the way you view interpersonal dynamics, so you can make more meaningful connections with others. 
As you listen, you'll discover:
Six ways to make people like you
Twelve ways to win people to your way of thinking
Nine ways to change people without arousing resentment
Through Dale Carnegie's analysis of human nature, you'll learn what people really care about most, so you can break down barriers and leave a memorable impact on the people you meet. 

=> Listen to How to Win Friends and Influence People:
get the free audiobook here
.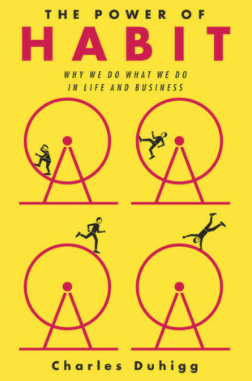 If you're trying to make serious changes in your life, then this is the audiobook for you. 
The Power of Habit by Charles Duhigg is a New York Times bestseller that makes an interesting claim: The key to exercising regularly, losing weight, being more productive, and achieving success lies in understanding how habits work. 
Duhigg didn't take any shortcuts when writing this book. Instead he takes us to the thrilling edge of scientific discoveries that demonstrate how our brains are wired and how we can transform our lives by tapping into the power of habits.
You'll find engaging narratives that move from the boardrooms of Procter & Gamble, to the sidelines of the NFL, to the front lines of the civil rights movement - all highlighting the wonders of human potential.
=> Listen to The Power of Habit: get the free audiobook here.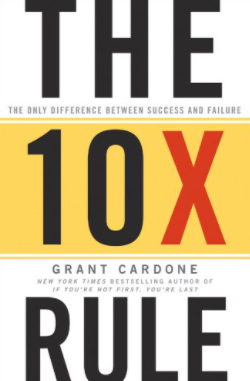 This personal development audiobook by Grant Gardone will take you to new heights in business and in your personal life. 
The central message of this book is one that I've found to be true many, many times in life: 
Extreme success, by definition, lies beyond the realm of normal action.
If you want to achieve extreme success, you can't operate like everybody else and settle for mediocrity. 
In The 10X Rule, you'll learn to establish the amount of effort needed to guarantee success and ensure that you can continue operating at this level throughout your life.
You'll learn how to accept full responsibility for your life, remove luck and chance from your business equation, and separate yourself from everyone else in the market.
Basically, if you feel so close to success and yet so far, this audiobook will help you identify and realistically assess the problems that may be holding you back, so you can get exactly where you want to be.
=> Listen to The 10X Rule: get the free audiobook here.
Living a brave life is not always easy: We are, inevitably, going to stumble and fall.
In this popular self-improvement audiobook, social scientist Brené Brown ignites a global conversation on courage, vulnerability, shame, and worthiness. 
As a grounded theory researcher, Brown has listened as a range of people - from leaders in Fortune 500 companies and the military to artists, couples in long-term relationships, teachers, and parents - shared their stories of being brave, falling, and getting back up.
What do people with astounding creativity and strong interpersonal relationships all have in common?
According to Brown, the answer is clear: They recognize the power of emotion and they're not afraid to lean in to discomfort. 
Regardless of magnitude or circumstance, the rising strong process is the same: We reckon with our emotions and get curious about what we're feeling - we live this process every day - until it becomes a practice and creates nothing short of a revolution in our lives. 
In this audiobook narrated by Brown herself, she walks us through the process of rising strong and becoming our best selves. 
=> Listen to Rising Strong: get the free audiobook here.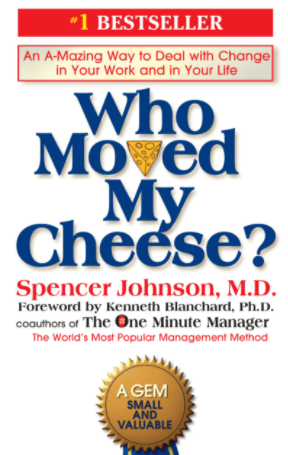 Change is the one constant in life, yet it still tends to make us feel very worried and uncomfortable. 
Who Moved My Cheese? by Spencer Johnson is an excellent book that can empower you in this regard, by totally changing the way you view change. 
Johnson masterfully uses a tale of two mice and two "little people" to highlight people's typical reactions to change, whether it's in their personal or professional life.
The story cleverly demonstrates the importance of adapting quickly whenever someone "moves your cheese" - that is - when an unexpected change or obstacle appears and disrupts your life in some way. 

Who Moved My Cheese? taught me an important lesson that I'll never forget: when it comes to living in a rapidly changing world, what matters most is your attitude (but actually!).
The simple yet powerful lessons conveyed in this audiobook will help you develop an anticipatory approach to change, so you can feel confident and secure regardless of what happens in your external environment.
=> Listen to Who Moved My Cheese?: get the free audiobook here.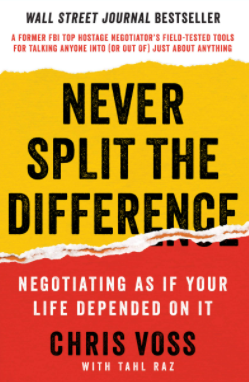 Life is a series of negotiations you should be prepared for: buying a car, negotiating a salary, buying a home, renegotiating rent, or making decisions with your partner.
In this incredibly engaging audiobook, former FBI hostage negotiator Chris Voss offers field-tested tools for talking anyone into (or out of) just about anything.
When Voss joined the FBI, his career as a hostage negotiator brought him face-to-face with a range of criminals, including bank robbers and terrorists. Reaching the pinnacle of his profession, he became the FBI's lead international kidnapping negotiator.
Never Split the Difference takes you inside the world of high-stakes negotiations and into Voss's head, revealing the skills that helped him and his colleagues succeed where it mattered most: saving lives.
As I've said before, I absolutely love this book, and use concepts from it on a daily basis.
By the end of the audiobook, you'll have discovered nine effective principles (including some that might seem slightly counterintuitive) that will give you a competitive edge in any negotiation situation.
Listen to Never Split the Difference: get the free audiobook here.
Final Thoughts
It has been said that the secret of your success is found in your daily routine.
By incorporating the best personal development audiobooks into your daily routine, you can change your mindset and habits in a remarkable way over time.
Some of these self-improvement audiobooks have helped me immensely - opening up my eyes to important concepts and practical tips that make life that much easier. 
I hope you'll find them useful too!
=> Get a free personal development audiobook of your choice here.
Related: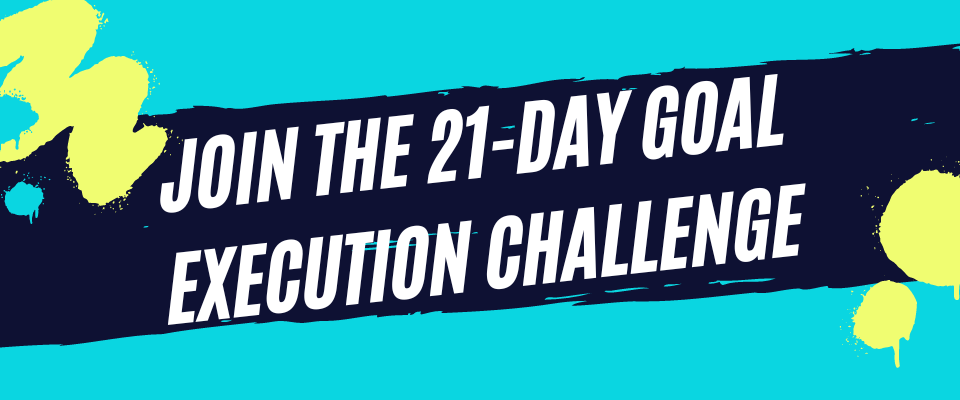 Thanks for reading! If you liked this content, please share below:
May 26, 23 08:35 PM

Need help configuring and optimizing Zendesk? Here are the best Zendesk consultants and specialists to work with online.

May 24, 23 07:08 PM

Need help creating effective and appealing packaging for your product? Here are the best packaging design consultants and experts to work with online.

May 19, 23 06:41 PM

Looking for a linkedin expert to help you optimize your profile or LinkedIn marketing strategy? Here are the best LinkedIn coaches to work with online.