10 Best Psychology Audiobooks That Will Blow Your Mind (& Free)
Looking to understand what makes people tick? Psychology is a great place to start. Here are the best psychology audiobooks to take you into the human mind.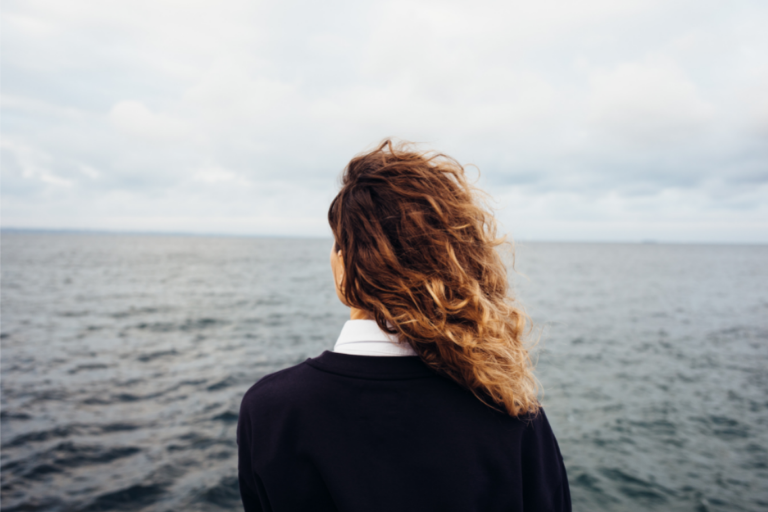 Psychology is a fascinating area of study. 
It's like going behind the scenes, to uncover the parts of life that most people don't see or aren't aware of.
Here is a list of the best psychology audiobooks that will open your eyes and ears to the intricacies of the human mind. 
As you listen to the gripping narratives and detailed case studies in these audiobooks, you'll hopefully start to recognize patterns in the way people around the world behave, enabling you to sharpen your communication and critical thinking skills. 
This post may contain affiliate links. Please read my disclosure for more information.
What are the Best Psychology Audiobooks? 

You can get a free psychology audiobook of your choice here. 
How did Fidel Castro fool the CIA for a generation? Why did Neville Chamberlain think he could trust Adolf Hitler?
Why are campus sexual assaults on the rise? Do television sitcoms teach us something about the way we relate to each other that isn't true? 
In Talking to Strangers - one of the most pre-ordered audiobooks in history - author Malcolm Gladwell tackles these difficult questions by examining our interactions with people we don't know.
As you listen, you'll hear the voices of people he interviewed - scientists, criminologists, military psychologists, as well as reenactments of court transcripts. 
Gladwell's central message is this: Because we don't know how to talk to strangers, we are inviting conflict and misunderstanding in ways that have a profound effect on our lives and our world.
=> Listen to "Talking to Strangers": get the free audiobook here.
Man's Search for Meaning is the powerful story of a psychiatrist - Dr. Viktor Frankl - and his struggle to hold on to hope during years of unspeakable horror in Nazi death camps.
As a result of his experiences, Frankl developed a revolutionary approach to psychotherapy known as logotherapy.
At the core of his theory is the belief that man's primary motivational force is his search for meaning. 
Frankl's memoir provides a fascinating perspective on the psychology of survival and has forever changed the way we understand our humanity in the face of suffering.
=> Listen to "Man's Search for Meaning": get the free audiobook here.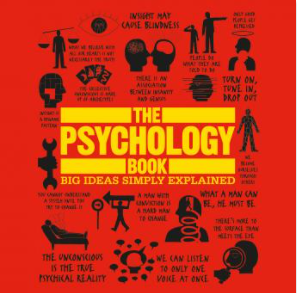 How does memory work? Who is the "distractor" in your family? What was the "car crash" experiment?
The Psychology Book is an authoritative guide that takes you through more than 100 groundbreaking ideas, theories and conditions in psychology. 
You'll explore the works of the biggest names in the field, including William James, Sigmund Freud, and Ivan Pavlov, to see how each psychologist contributed to our understanding of how the mind works.
With concise explanations of different schools of psychology including psychotherapy, cognitive psychology and behaviorism, this audiobook demystifies an often daunting subject matter!
=> Listen to "The Psychology Book": get the free audiobook here.
After an influential psychologist convinces him that many CEOs and politicians are in fact psychopaths, journalist Jon Ronson dives deep into the heart of the madness industry.
In this engaging audiobook narrated by the author himself, Ronson shares his findings as he investigates psychopaths and the industry of doctors, scientists, and everyone else who studies them. 
You'll learn about his encounters with a death-squad leader institutionalized for mortgage fraud, a legendary CEO whose psychopathy has been speculated about in the press; and a patient in an asylum for the criminally insane who insists that he's totally normal. 
Overall, The Psychopath Test unearths fascinating, provocative truths by asking serious questions about how we define normality in a world where we are increasingly judged by our maddest edges.
=> Listen to "The Psychopath Test": get the free audiobook here.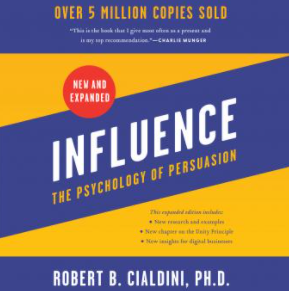 Influence: The Psychology of Persuasion is a renowned international bestseller and another psychology audiobook that I highly recommend listening to.
In this audiobook, emeritus professor Dr. Robert Cialdini explains the psychology of why people say yes.
You'll learn the seven universal principles of influence and how to use them to become a skilled persuader - and, just as importantly, how to protect yourself when others try to use these principles to exploit you: 
Reciprocation:
Commitment and Consistency
Social Proof
Liking
Authority
Scarcity
Unity
Using memorable stories and relatable examples, Cialdini demonstrates how these principles can be applied in business and everyday settings.
=> Listen to "Influence: The Psychology of Persuasion": get the free audiobook here.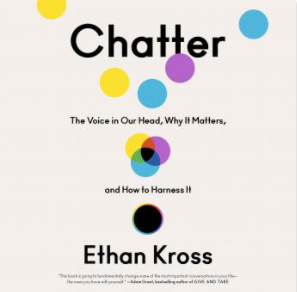 If you tell a stranger that you talk to yourself, you're likely to get written off as eccentric.
But the truth is that we all have a voice in our head.
In Chatter, psychologist Ethan Kross reveals the hidden power of our inner voice and shows how to harness it to combat anxiety, improve physical and mental health, and deepen our relationships with others.

Interweaving groundbreaking behavioral and brain research from his own lab with real-world case studies, Kross proves that the conversations we have with ourselves can either buoy us up or sink us entirely.
As he explains, the good news is that we're already equipped with the tools we need to make our inner voice work in our favor - we simply need to learn how to use them.
=> Listen to "Chatter": get the free audiobook here.
7. Switch: How to Change Things When Change Is Hard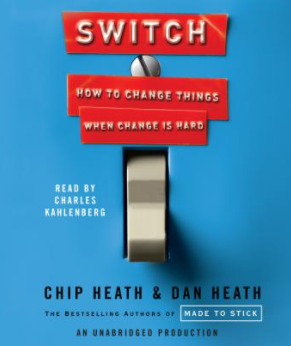 Why is it so hard to make lasting changes in our companies, in our communities, and in our own lives?
In Switch, authors Chip and Dan Heath bring together decades of counterintuitive research in psychology, sociology, and other fields to shed new light on how we can effect transformative change.
The audiobook focuses on the prevalent psychological precept that our minds are ruled by two different systems that compete for control - the rational mind and the emotional mind.
In a compelling, story-driven narrative, the Heaths show how everyday people - employees and managers, parents and nurses - have united both minds and, as a result, achieved dramatic results.
=> Listen to "Switch": get the free audiobook here.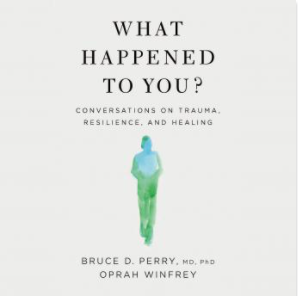 What Happened to You? is an audiobook that provides powerful scientific and emotional insights into the behavioral patterns that so many of us struggle to understand.
You see, when we analyse our behaviours and emotional reactions, it's easy to play "the blame game"; holding ourselves and those around us to an impossible standard.
But what if we took a different approach? 
In this audiobook, Oprah Winfrey and renowned brain and trauma expert Dr. Bruce Perry explore what happens when we shift from asking "What's wrong with you?" to "What happened to you?"
Through deeply personal conversations, they explain how this unique approach can help us calibrate our responses to past experiences and build a renewed sense of personal self-worth. 
=> Listen to "What Happened to You?": get the free audiobook here.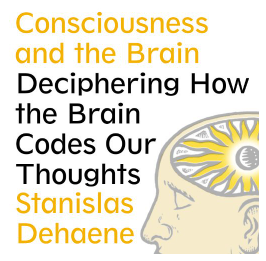 How does the brain generate a conscious thought? And why does so much of our knowledge remain unconscious?
Thanks to clever psychological and brain-imaging experiments, scientists can now pin down the neurons that fire when a person reports becoming aware of a piece of information and explore the processes that play a role in how we make decisions.
In this audiobook, cognitive neuroscientist Stanislas Dehaene describes the pioneering work that has been accomplished in defining, testing, and explaining the brain events behind a conscious state.
It's an audiobook that will excite anyone who is interested in cutting-edge science and investigating the thrilling complexities of the mind! 
=> Listen to "Consciousness and the Brain": get the free audiobook here.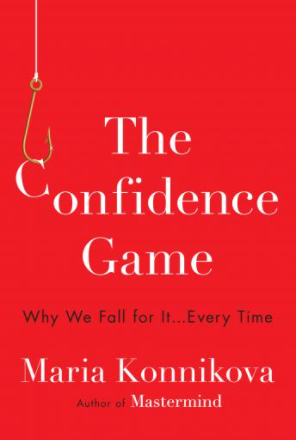 Why are con artists so good at what they do? How can we spot their tricks before they spot us? 
In the The Confidence Game, author Maria Konnikova studies the minds, motives, and methods of con artists - and the people who fall for their cons over and over again.
At the end of the day, true conmen are experts in psychology.
They are elegant, outsized personalities, artists of persuasion, and exploiters of trust. However, when you know how they work, you can stop them in their tracks. 

From multimillion-dollar Ponzi schemes to small-time frauds, Konnikova pulls together a selection of fascinating stories that illustrate the typical relationship between artist and victim. 
Drawing on a range of scientific, dramatic, and psychological perspectives, this audiobook brings to light what all cons share in common and how our natural tendency to believe can be manipulated by those around us. 
=> Listen to "The Confidence Game": get the free audiobook here.
Final Thoughts
Thanks for checking out this article on the best psychology audiobooks out there. Hopefully you've found at least one or two titles that pique your interest!
The great thing about listening to psychology audiobooks is that they usually provide the perfect mix of education and entertainment. 
While it's easy to get overwhelmed with the theory in physical psychology textbooks, the above audiobooks bring the material to life in a clear and engaging way. 
Moreover, you likely don't have to look too far to notice concrete examples and applications of the concepts around you, which makes it all the more interesting!
Related: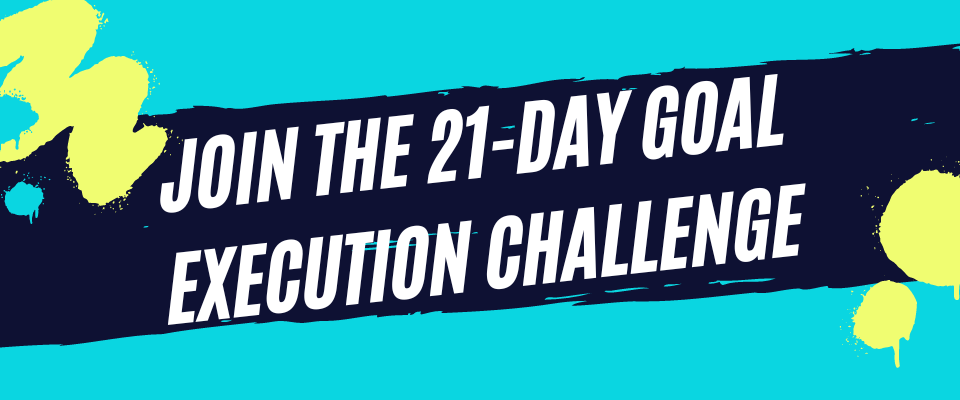 Thanks for reading! If you liked this content, please share below:
Sep 19, 23 07:31 PM

Would you like a stronger mind? Life can be confusing and intense, and that's why training your mind to be stronger than your feelings is crucial.

Sep 18, 23 06:05 PM

Looking for the perfect psychology-themed present for a college student? Here is a roundup of the best gifts for psychology majors.

Sep 16, 23 05:54 PM

Looking for the perfect period table of elements gift? Here are the best periodic table gifts that will spark a reaction from chemistry enthusiasts.