Positive Psychology Courses Online
5 Best Positive Psychology Courses Online (with Real Life Examples)
What can science teach us about promoting wellbeing? Here are the best positive psychology courses online with practical applications for everyday scenarios.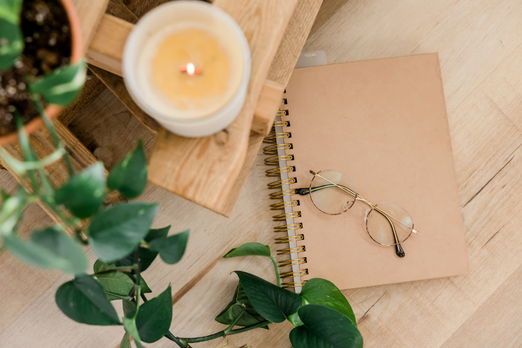 Positive Psychology is the science that looks at what makes people happy. 

As such, it's an interesting field of study that is quite different from what most people imagine when they think of scientific research. 
Here are the best positive psychology courses online for gaining a more complete and balanced scientific understanding of human experiences and how they shape our psychological wellbeing. 
Whether you're simply curious about positive psychology, or are looking to develop skills as a positive psychology practitioner, these courses will introduce you to fascinating, actionable insights.
You'll develop a greater knowledge of the conditions and processes that contribute to the optimal functioning of individuals and groups and learn how to apply this knowledge in various settings. 
This post may contain affiliate links. Please read my disclosure for more information.
What are the Best Positive Psychology Courses Online?
Here are 5 top positive psychology courses that you can enroll in online:
Dr. Martin E.P. Seligman—renowned worldwide as the "father of Positive Psychology"—has played a major role in advancing research into the science of human flourishing.
In this five-course specialization created by the University of Pennsylvania in collaboration with Dr. Seligman, you will explore key theories and research in the field of positive psychology as well as opportunities for application.
By the end of the course, you will be able to:
Understand strategies and tools that enable individuals and organizations to thrive
Explain key theories and research in the field of positive psychology 
Apply key concepts from Positive Psychology to your personal and professional life 
Understand the scientific foundations of Positive Psychology
Program Syllabus: 
Course 1: Martin E.P. Seligman's Visionary Science
Course 2: Positive Psychology: Applications and Interventions
Course 3: Character, Grit and Research Methods
Course 4: Resilience Skills
Course 5: Positive Psychology Specialization Project: Design Your Life for Well-being
For the specialization's final project, you will bring all the key concepts from the first four courses to practice by developing and testing a new positive intervention for an audience of your choice.
Key course features: 
Shareable Certificate
Earn a Certificate upon completion
100% online courses
Start instantly and learn at your own schedule.
Flexible Schedule
Set and maintain flexible deadlines
Beginner Level
This course is appropriate for all learners
Approximately 5 months to complete
Suggested pace of 4 hours/week
English
Subtitles: English, Arabic, French, Ukrainian, Portuguese (European), Greek, Italian, Vietnamese, German, Russian, Spanish, Polish, Japanese
=> Enroll in the Foundations of Positive Psychology on Coursera here.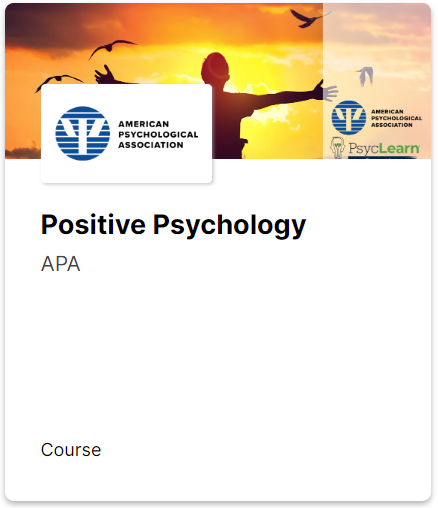 For more than thirty years, psychologists studying positive psychology have asked this very question: What makes people happy?
In this online course, you will learn about the history of positive psychology, beginning with the work of William James, continuing through the theory and research of contemporary positive psychologists.
You will learn about the psychological states – contentment, happiness, and hope – individual traits – intimacy, creativity, integrity, altruism, and wisdom – and social institutions - schools and places of worship – that enable us to live our best life.
By the end of the course, you will be able to: 
Define positive psychology, well-being, and happiness
Discuss simple ways to increase happiness and well-being
Explain how earlier psychological research fostered the development of positive psychology
Discuss the major criticisms of positive psychology
Discuss how positive psychology is used in interventions
Describe how well-being is measured across different societies and countries
The course has a dual focus; in addition to learning about the field of positive psychology and its research findings, you will learn what proactive steps you can take to boost your own levels of happiness, well-being, and life satisfaction.
Key course features: 
Length: 15 weeks
Level: Introductory
Effort: 5-25 hours per week

Course Type: Self-paced, progress at your own speed 
Language: English
Video Transcript: English
=> Enroll in this Positive Psychology course on edX here.
Looking to become certified as a Positive Psychology Practitioner? 
This online certificate by the School of Positive Transformation is designed for coaches, teachers, social workers, mindfulness teachers, therapists, and anyone else who works with people on a daily basis. 
The course is certified by the Continuing Professionals Development (CPD) Certification Service and covers the most exciting topics in positive psychology, including positive relationships, positive emotions, the science of happiness, altruism, and more. 
The course is taught by leading scientists in positive psychology, including Barbara Fredrickson, James and Suzie Pawelski, Ryan Niemiec, Suzy Green, and other influential teachers in the field.
The certificate consists of 12 modules and 2 bonus modules and takes approximately 150 hours of study to complete.
Each module is taught by a subject matter expert and contains the following: 
Three recorded lectures by the module leader.
18 PPIs (Positive Psychology Interventions) which are positive psychology activities and exercises. The PPIs in each module are tailor-made for the module's topic, to enable transformation within that area.
Readings: both scientific and non-scientific articles, relating to the module's topic. 
Reflection activities: in which you write about your growth experiences, triggered by the PPIs, relating to yourself and your work with clients. 
Discussion Forum: allowing you to ask questions, connect with the course facilitators and fellow students, and share your experiences.
=> Enroll in the Positive Psychology Practitioner Certificate online here.
This positive psychology course is another great option on Coursera.
The class is taught by Dr. Barbara L. Fredrickson, Kenan Distinguished Professor at the University of North Carolina at Chapel Hill. 
Dr. Fredrickson has been advancing the science of positive emotions for more than 25 years. Her award-winning research, funded by the U.S. National Institutes of Health, reveals how micro-moments of love and other forms of positivity nourish your health, wisdom, and longevity.
In this course, she discusses research findings in the field of positive psychology, conducted by herself and her colleagues. She also shares practical applications of this science that you can put to use immediately to help you live a full and meaningful life.
Course Syllabus: 
Week 1: Positive Emotions: The Tiny Engines of Positive Psychology
Week 2: The Mindscapes and Outcomes of Positivity
Week 3: The Delicate Art of Pursuing Happiness
Week 4: Positivity Resonance and Loving-Kindness
Week 5: The Fruits of Positivity Resonance
Week 6: The Ripples of Positivity Resonance

Key course features: 
Flexible deadlines
Reset deadlines in accordance with your schedule.
Shareable Certificate
Earn a Certificate upon completion
100% online
Start instantly and learn at your own schedule.
Approx. 11 hours to complete
English
Subtitles: Arabic, French, Portuguese (European), Chinese (Simplified), Italian, Vietnamese, Korean, German, Russian, English, Spanish
=> Enroll in this Positive Psychology course online here.
This popular course on Udemy demonstrates how principles, strategies, and skills from cognitive behavior therapy (CBT) can be integrated with positive psychology to promote wellbeing.
The instructor is Roger Kay Allen, Ph.D, a management consultant and executive coach. Dr. Allen has certified over 1200 trainers and consultants from around the world to use his leadership and team development frameworks.
In the course, you will learn: 
Tools to quiet yourself and find fulfillment and inner peace
Strategies to help you stop relying on others and take control of your life 
How cognitive behavior therapy can help you handle negative feelings
How to change negative stories about yourself and your life to empowering, uplifting stories
This course consists of four sections: 
Section 1: Claiming Joy - You'll learn strategies from CBT and the science of happiness to know how to find happiness and joy on the inside.
Section 2: Claiming Ownership - You'll learn how to be a victor rather than victim of life, how to take ownership of your life and live proactively from your own intent.
Section 3: Claiming Your Power - You'll learn how to turn setbacks and challenges into triumph, knowing that nothing can happen in your life that you cannot handle and master.
Section 4: Claiming Your Story - You will learn how to replace any negative self-narratives with an empowering story that will enable you to feel good about who you are and what you want to achieve. 
Overall, this course will teach you strategies from CBT and positive psychology for living from the "inside-out" rather than "outside-in," empowering you to take personal responsibility for your thoughts, emotions, behavior and the results you create.
Key course features: 
7 hours on-demand video
23 articles
23 downloadable resources
Full lifetime access
Access on mobile and TV
Certificate of completion
=> Enroll in the CBT and Positive Psychology Course on Udemy here.
Final Thoughts
By studying positive psychology, we gain insights into effective strategies for managing mental illness, correcting negative behaviors, and increasing our happiness and productivity.
Whether you're an educator or you're learning just for fun, hopefully you've found a course or two above that appeals to your needs and interests. 
With the tools provided in these online positive psychology courses, not only will you learn how to thrive and flourish personally and professionally, you'll also learn how to create a positive impact in your community by helping others too!
Happy learning! 
Related: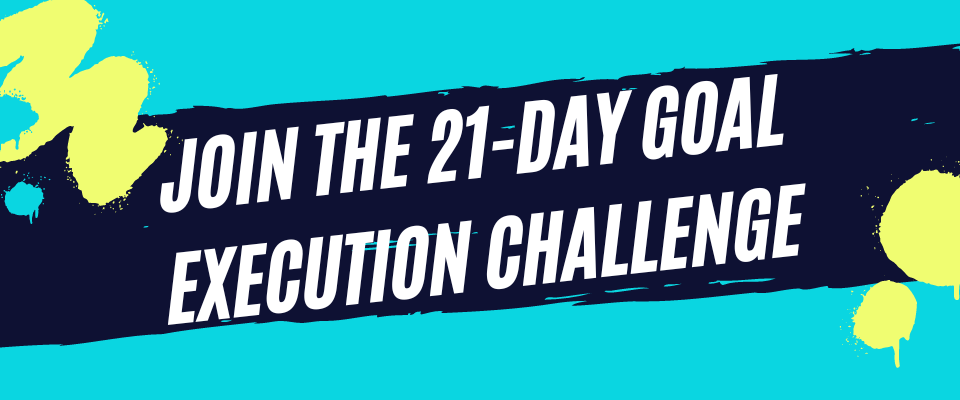 Thanks for reading! If you liked this content, share with a friend:
Dec 09, 23 08:34 PM

Below is a quote from Jhené Aiko's Poetry Book, 2Fish, that is both moving and beautiful. Here's a moment of reflection on the words in the excerpt and the meaning they convey.

Dec 08, 23 08:08 PM

It's an amazing thing to hear a person's life story, read aloud. Here are the best biography audiobooks to give you a peek into different iconic perspectives.

Nov 30, 23 09:41 PM

Would you like to improve your ability to read people? Here are the best body language books that will boost your social intelligence.