The Exact Oily Skin Cleanser
for oily/acne prone skin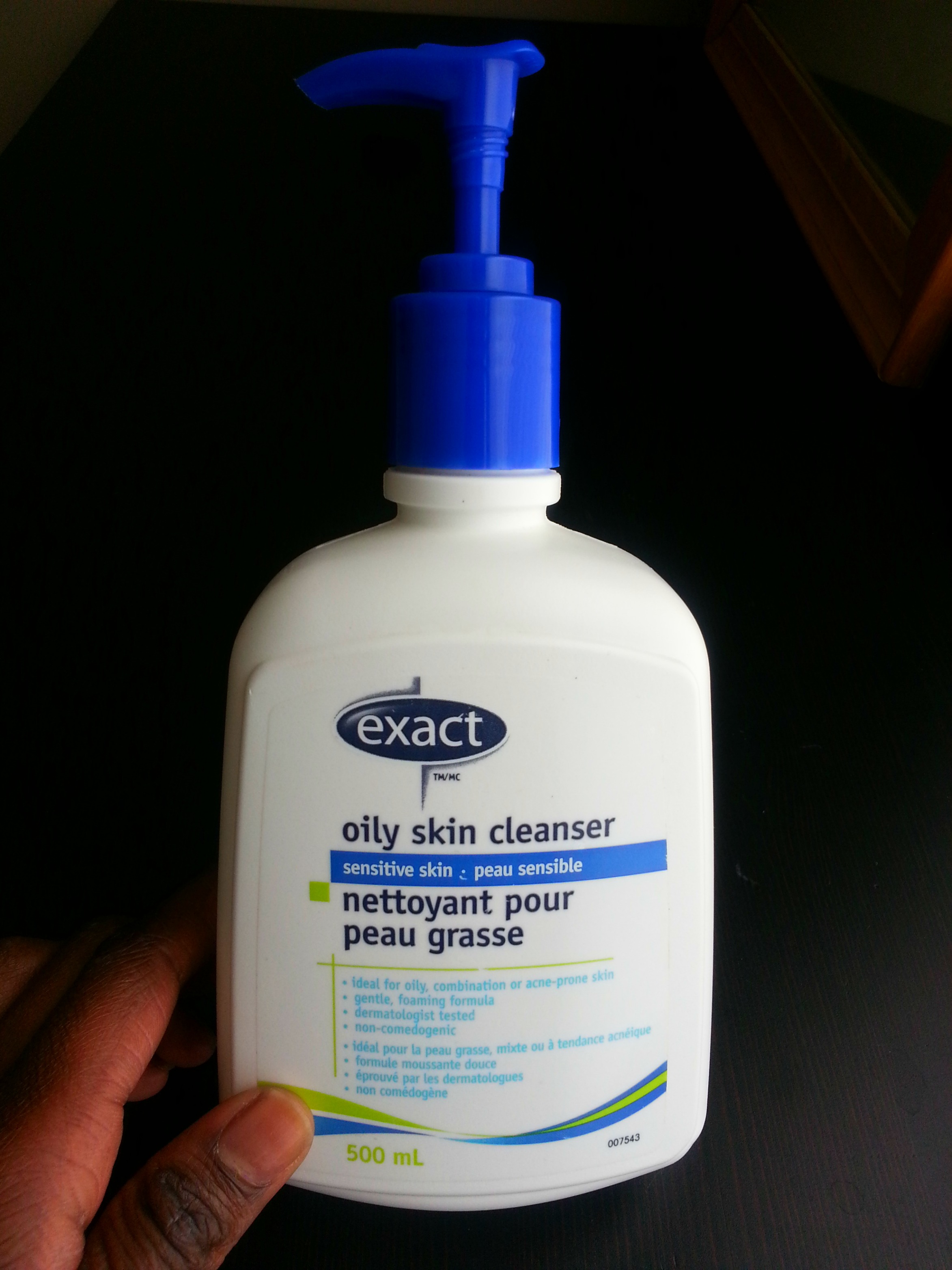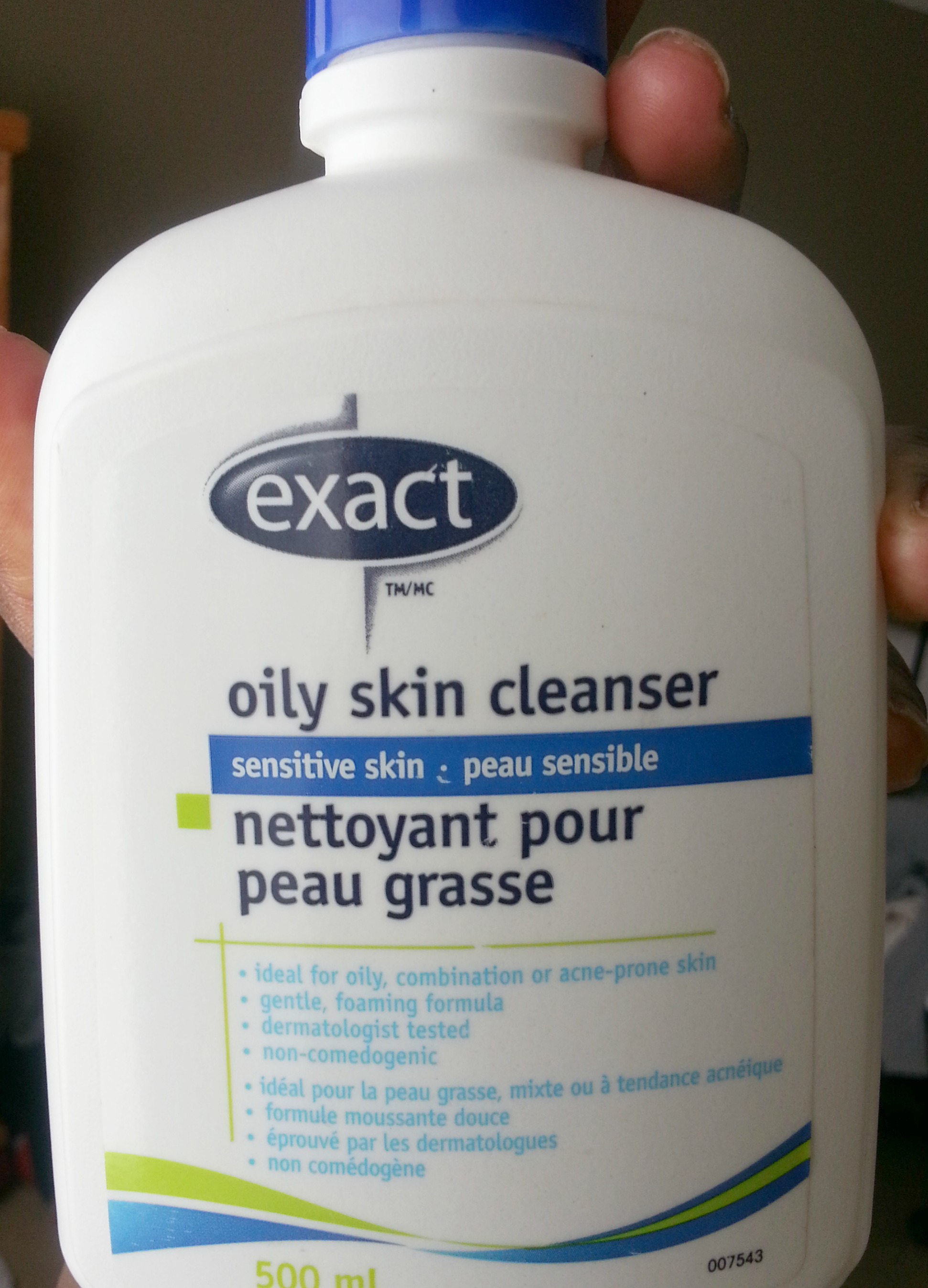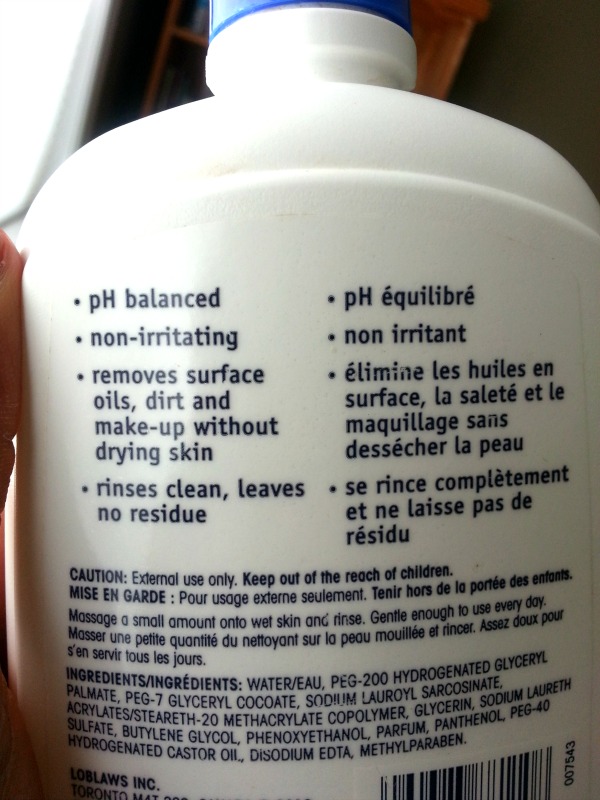 Looking for a good face wash for oily, acne prone skin? This is my latest favourite in skincare. This Oily Skin Cleanser by exact is a formula created for oily, combination or acne prone skin. Many of us who have tendencies to breakout  a lot or have oily skin can find it hard to find a nice facial cleanser that does not irritate. It is great to find a cleanser that prevents you from having greasy face, and that makes your face feel fresh and clean.

I've been using this cleanser for a couple of months now, and I can say that I've found it to be really effective. What I particularly like about this face wash is that it is gentle enough for the skin, yet it does the job. As the bottle says, this cleanser is pH balanced and non -irritating. In fact, it is designed especially for sensitive skin. I've been able to use the face wash twice a day - morning and night - with no issues.
A lot of the products out there made for acne-prone skin can actually be very drying, but not this one. However when you use it, you do find that it instantly clears any excess surface oils, dirt and residue and so your face feels spotless and clean. A perfect base to apply makeup, if you wish.


Although this face cleanser is not a specific make-up remover, it is great for removing excess makeup, it comes off easily. It is always nice when a face wash manages to do that also. I like to wash my face with this cleanser when I have come back from a long day, and want a good refreshing cleanse.
Another thing I would like to mention about this oily skin cleanser is that I found it to be great value for money. Quite a few of the cleansers you may find around seem to do the job, but they are quite small with little liquid, so they run out quickly. This cleanser however, is good value for money. As you will immediately tell when you look at the packaging, it lasts for a long time. This is quite handy, as it saves you time and money. Like I said, I've been using my cleanser for a couple of  months now, and I can see that there is still a good amount left!
The exact cleanser is also dermatologist tested and non-comedogenic meaning that it will not clog your pores.




So that is my review of the exact oily skin cleanser. I hope you found it useful. It is a product I would recommend, and I wanted to write this post in case you ever were thinking of buying this product and wanted to learn a bit about it first!
Thanks for reading.

Watch the Video Review on YouTube below.
For You...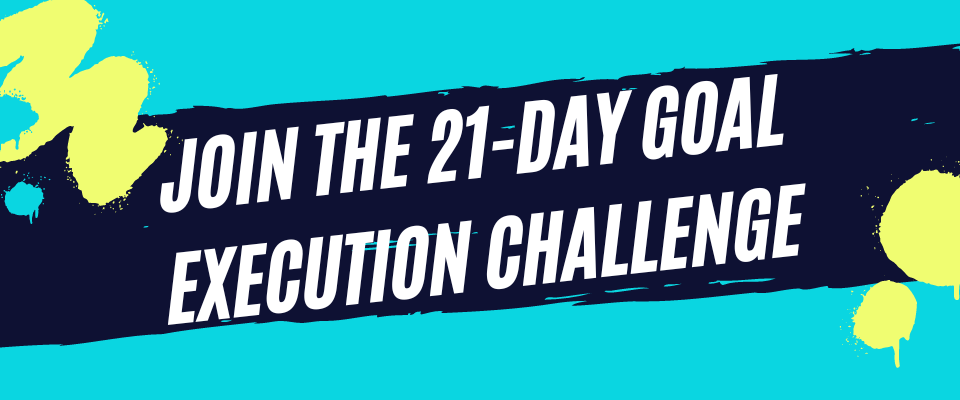 Thanks for reading! If you liked this content, please share below:
Sep 19, 23 07:31 PM

Would you like a stronger mind? Life can be confusing and intense, and that's why training your mind to be stronger than your feelings is crucial.

Sep 18, 23 06:05 PM

Looking for the perfect psychology-themed present for a college student? Here is a roundup of the best gifts for psychology majors.

Sep 16, 23 05:54 PM

Looking for the perfect period table of elements gift? Here are the best periodic table gifts that will spark a reaction from chemistry enthusiasts.