Habits to Enrich Your Life This Summer
Looking for ways to make this summer meaningful? Let's look at interesting habits to enrich your life that you can develop in the next few weeks.
Summer's here again, and for some of us it may mean that we have a lot more time on our hands. Time to explore and be inspired, time to be creative and try out new things. I thought it would be interesting to look at some ways to enrich your life this summer and some activities that will also make you smarter.
Swap Netflix with Online Learning

Instead of being in front of the TV 24/7, why not try to teach yourself something cool and interesting online.
Expanding your knowledge and skills is literally doing yourself a favour because it will make you a smarter person and give you new and unique experiences. I've tried this lately through Udemy, a website where you can find hundreds of video courses to learn just about anything you would want to learn.
There are many fun and interactive ways to broaden your knowledge during the summer time. Learning does not just have to be textbook work, you can follow useful online courses, and by September become a pro at a new skill.
You could learn anything from web design and photography to how to write a novel. You could even learn a skill that could help you make a living! So as much as summer is great for catching up on our favourites shows, taking on an online learning program will add even more satisfaction and novelty to your life this summer.

Go to a Zumba Class

Try out Zumba this summer!
This is a brilliant way to enrich your life this summer. Zumba classes are lively and energetic, you get the chance to dance to cool Latin beats as well as get a good workout in.
Even if you normally wouldn't do something like this, I would definitely recommend that you try it out - you might be pleasantly surprised. Summer is a good time to show your body even more love by exercising more and going out.  A couple evenings of Zumba each week can really spice up your week and bring in those awesome summer vibes.
A 2012 study even indicated that Latin-style dances like Zumba "improve mood and certain cognitive skills"- skills like visual recognition and decision making. Going to Zumba classes can help you to reduce stress and just have a good time with your friends or family.
Bottom line - Zumba is exciting and active and can help you improve your well-being. It is like working out, but potentially more enjoyable because it just feels like  partying. Another good thing about Zumba is that the time literally flies by because it keeps you so engaged for the whole period.
Read a few new books

Of course, how are we going to talk about habits to enrich your life without talk of reading? It's such a good hobby to have. You can find something good to read no matter what you're interested in because there is such a range of books on many different topics.
Summer is a great time to gulp down and digest as much mind-opening literature as you can. By the time it ends, you will be much more open minded and enlightened.
Set a goal for yourself - maybe you want to read a new book every week, and try hard to reach it. It's quite remarkable how many new concepts and ideas  you can pick up within a relatively short time frame, just from reading other people's experiences.
You may even read about things that may pop up in the future and be useful. Invest in yourself! At the start of the summer, pick out and plan a list of books that you've always wanted to read and go for it! There's no time like the summer for this. You can train yourself  to become a life-long avid reader by fuelling a love for books this summer.
Develop the habit of good rest

As much as summer might seem the perfect time to stay awake all night, its actually better to use that time to refresh yourself.
The summer can become a great opportunity for you to try out a healthy regular sleeping pattern, and to see the benefits. Sure, stay up late here and there - but if you have the chance, always make sure that you're caught up on sleep. Don't neglect it.

Did you know that according to a recent BBC article, when employees' work days where aligned around natural sleep cycles, they appeared to be more productive and focused. Get a good sleep at night so you can perform at your best in the day.
It can be tempting to just abandon a good night's rest in the summer, but don't. Treat yourself to daily rest and rejuvenation so that you can make the most out of the period and be prepared for what comes next.
Hang Out with People who are smarter than you

Sure its fun to hang out with our peers and usual associates, but why not try out something new this summer.
Enrich your life and widen your experience by seeking to associate with those who are actually smarter than you. For example, those who have considerable experience in certain fields or a career that you are interested in.
Spending time with people who are already one step ahead of you in 'the game' is one of the fastest ways to learn and grow.
Learning their tips and advice as well as how to avoid mistakes they made can tremendously your launch your progress and success. Be willing to engage in constant learning since it can take you so far and bring you face to face with opportunities you didn't even know existed.
You'll be amazed at the massive growth that results from surrounding yourself with intelligent and motivational people.
It's not a joke - the person  you will become in the future is the product of the people you spend time with, the ideas you entertain and the books you read now.
Make your time count now by developing these habits this summer. You will be happy that you took the time to teach yourself and treat yourself.
What habits help you enrich your life? Comment below!
For You...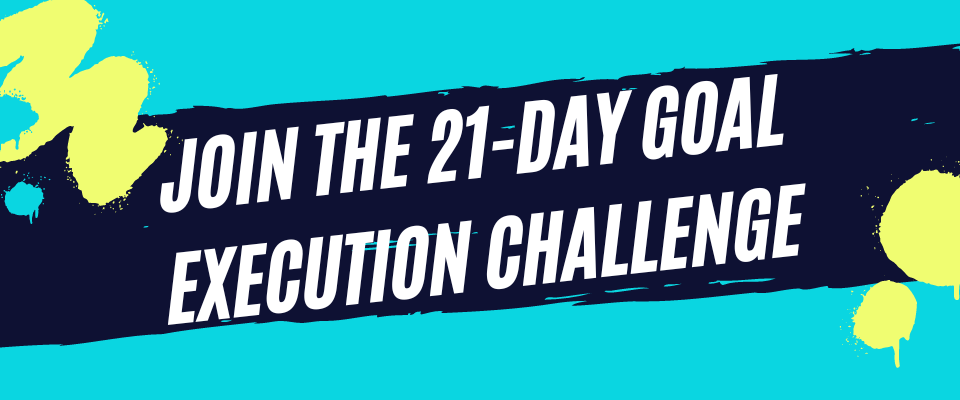 Thanks for reading! If you liked this content, share with a friend:
Dec 09, 23 08:34 PM

Below is a quote from Jhené Aiko's Poetry Book, 2Fish, that is both moving and beautiful. Here's a moment of reflection on the words in the excerpt and the meaning they convey.

Dec 08, 23 08:08 PM

It's an amazing thing to hear a person's life story, read aloud. Here are the best biography audiobooks to give you a peek into different iconic perspectives.

Nov 30, 23 09:41 PM

Would you like to improve your ability to read people? Here are the best body language books that will boost your social intelligence.