Holiday Inn Express Airdrie
My Weekend Away

Hi! So recently I visited the city of Airdrie in Northern Calgary and we went for a little shopping trip in Crossiron mills mall which was fabulous.
So after our shopping adventure we drove for about 20 minutes to Holiday Inn Express Airdrie. This is going to be my review about my stay in this Airdrie hotel!
Information About Hotel Inn Express Airdrie

Located in a quiet suburb minutes north of Calgary

The hotel is 1.8 km from the Bert Church Live Theater and 4.9 km from the Nose Creek Valley Museum.

The rooms come with desks and flat screen TVs, plus mini fridges, microwaves and coffeemakers.

Facility included free WiFi and high pressure shower-heads in the bathroom.

Kids 19 and Under Stay Free with an Adult.

Some rooms feature whirlpool tubs and/or fireplaces.

Complimentary Breakfast Available




Indoor heated pool with a water-slide, a whirlpool and an exercise room.

Offers easy access to the attractions and businesses of Downtown Calgary and Airdrie, Alberta.



My Review on Holiday Inn Express Airdrie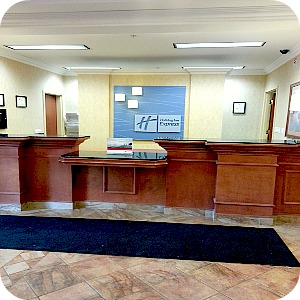 Booking the hotel was a smooth and easy process as we booked online a couple of weeks ahead. It was nice just to go beyond the outskirts of Calgary and visit new surroundings. The drive to the hotel was straightforward, the journey would also take about 20 minutes from Calgary Airport to holiday inn express Airdrie.
When we arrived late in the afternoon on a Saturday  we had a reasonably friendly welcome from the staff at the front desk and finding our room was easy and simple. We just got on the elevator and our room was round the corner on the first floor.
So this hotel was quite cosy though it probably one of smallest hotels I've been in. But I would say that was reasonable for the location and the size of the city. I was quite happy that the hotel wasn't too crowded because this meant that we could enjoy a quiet and relatively peaceful weekend away.
I was excited to hear that we had WiFi - yes the WiFi was actually free. That is also another factor that determines my overall thoughts on an hotel. I feel like free and easily accessible internet connection is an important need in hotels in our day and age.
Suite
Our room was decent sized and we had a flat-screen T.V which we watched a couple of times. The bathroom was a good size, clean and quite functional. The bathrooms in hotels are always things that you want to be pleased with. After unpacking our stuff we just chilled for a while, after I which I feel asleep. The beds were comfortable and the linen was soft and clean which was nice. So the first night at the hotel was stress-free, I guess we were worn out from our shopping trip at Crossiron mills and then the hotel was tranquil and relaxing so we feel asleep pretty early.
Complimentary Breakfast

The next day we woke up at about 7 and went downstairs to check out the complimentary breakfast. The breakfast spread was lovely. Visiting Holiday Inn Express was actually my first time in a hotel in Canada and I soon found out that the 'continental breakfast' is a European thing not really Canadian or American. Nevertheless I was pleased the options for breakfast.
Not so surprisingly, there were at least 3 types of coffee to choose from and a small selection of teas. There were sausages and eggs available as well as yoghurts, bagels and slices of bread. A feature of the breakfast selection that I liked was the pancake maker where you just pressed a button and a warm soft pancake appeared about 1 minute seconds. The cinnamon buns were exquisite. They were melt-in-your-mouth, warm, sweet and toasty. Haha, breakfast was a highlight.
A Pleasant Stay Overall

After breakfast we went around the community and eventually ended up near Crossiron mills again. When we returned to our hotel, room service had tidied our room up wonderfully. It's always a pleasant feeling when you return to your hotel room and seeing looking in good shape. Sometimes I wish the same thing would happen with my bedroom at home haha.
The hotel had a gym and a swimming pool which we also checked out. Both rooms were actually empty but the swimming pool was quite large and looked inviting.  
In the evening we went out and looked for somewhere good to get food. We decided on pizza hut, and were pleased to see that it was really close by. So we bought some a Hawaiian pizza, a meat feast pizza, some garlic bread, chicken wings and an ice tea drink and headed back home. After our meal, I finished watching the spy kids movie on Netflix, surfed the internet a bit, read and enjoyed some family time, before going to bed.
I really enjoyed our stay at holiday inn express Airdrie. I was a great experience a little way out of Calgary and visiting the shopping center was also fun. Sometimes it's nice to have a change of atmosphere, and not always be rigid in our outlook. So I'm glad that we stayed at this hotel. Holiday inn has generally been one of my favorite hotels to stay at.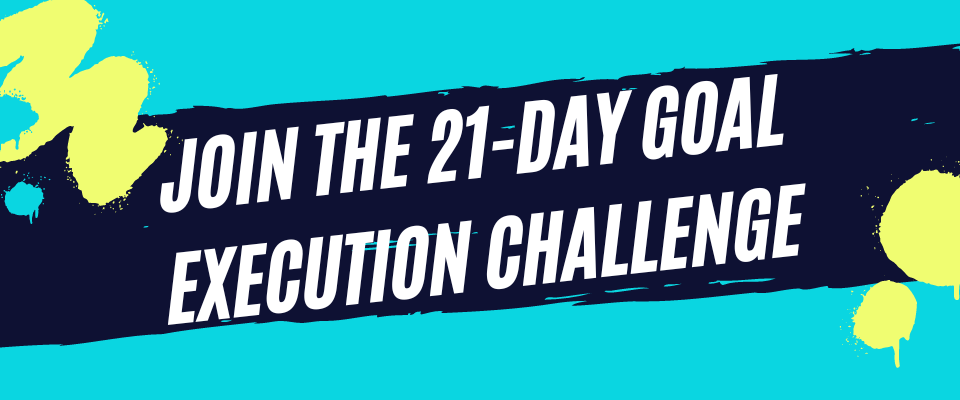 Thanks for reading! If you liked this content, share with a friend:
Dec 09, 23 08:34 PM

Below is a quote from Jhené Aiko's Poetry Book, 2Fish, that is both moving and beautiful. Here's a moment of reflection on the words in the excerpt and the meaning they convey.

Dec 08, 23 08:08 PM

It's an amazing thing to hear a person's life story, read aloud. Here are the best biography audiobooks to give you a peek into different iconic perspectives.

Nov 30, 23 09:41 PM

Would you like to improve your ability to read people? Here are the best body language books that will boost your social intelligence.