The Best Jobs for People with Anxiety 
It can be a challenge to find suitable work when you struggle with anxiety. Here are the best jobs for people with anxiety that are relatively low-stress.
The thought of working a high-pressure job can be terrifying when you have anxiety. Past job experiences can even make it difficult to apply to new jobs. An additional barrier in the job search process can be a lack of work experience, which makes some worry that the only option they have is a fast-paced and stressful job in retail. While it may take a bit of time to find the exact job that's right for you, there are a diverse range of jobs that could potentially be more suitable. 

Let's explore some of the best options for jobs for people with anxiety. But before we do that, let's identify some factors that can aggravate anxiety in the workplace.
What Causes Anxiety in a Job?
The following issues can make some jobs worse than others when you have anxiety:
Social Interactions 
Working a job where you're constantly surrounded by people can be very hard when you have anxiety - especially social anxiety. It can be a challenge to deal with demanding customers who complain a lot or are hard to satisfy. Even if your customers are friendly and polite, it could be exhausting to be around people all day.
Tight Deadlines 
Having to race around the clock at your job could make you feel anxious and stressed. Tight deadlines and heavy workloads may put you under the pressure to work long hours and bring your work home. You could feel trapped if you're always in a rush and don't even have time to relax and recharge.
Overwhelming Responsibilities 
Jobs where people's lives are at stake, e.g. being a doctor, could be difficult if you have anxiety. It could be stressful to picture possible consequences if something goes wrong. Roles that involve managing and coordinating a team might likewise feel overwhelming.
Pressure to Achieve
Certain jobs are commissioned based or require individuals to reach a certain sales quota. These types of jobs could be stressful since your income might not be guaranteed. Moreover, these jobs often involve heavy social interactions, and if you have anxiety, you might not feel comfortable with a job that requires you to constantly persuade others to buy something.
Compassion Fatigue 
Compassion fatigue is when you experience emotional or physical exhaustion while providing assistance to others. It's a common experience for health-care workers who work very closely with people in dire conditions. Being exposed to the emotional pain and suffering of others on a daily basis can aggravate anxiety. 
Related Article: How to Calm Anxiety 
What Kind of Jobs Are Good for People with Anxiety?
The best jobs for people with anxiety are generally jobs that:
Are in a low-stress environment 

Allow you to work at a reasonable pace

Can be done from home

Might involve minimum contact with other people 

Are centered around your personal interests and hobbies 

Provide opportunities to support a cause you care about
It's important to keep in mind that no job is perfect. Even a job you love may involve tasks that are stressful at times. Self-employment could be a suitable option if you have a skill that's in demand - but being your own boss also takes effort to keep a work-life balance and not get overwhelmed.

Jobs for People with Anxiety 
Here are some of the top jobs for people with anxiety, if you're looking to find a new job:
Librarian 
Being a librarian can be an enjoyable job that allows you to work in quiet, peaceful surroundings. Librarians spend most of their time collecting, organizing and issuing library resources such as books, films and audio files. It's a job where your daily activities involve managing information and navigating your way through bookshelves, which can be a pleasure if you love knowledge and reading.
Working as a librarian also gives you an opportunity to work in academia without teaching. As a librarian you are in the heart of an institution's research activities, and get to learn interesting processes and information technologies in a calm environment.
Proofreader 
Proofreaders check and edit written documents, articles and books before they are published. Proofreading jobs come at many different levels. You often don't need an English degree to get started - you usually just need a great command of the English language and a solid understanding of spelling and grammar rules.
Most proofreading jobs can be done from the comfort of your own home, which makes it one of the most suitable jobs for people with anxiety.
Companies of various sizes often hire proofreaders to get a second set of eyes on everything they publish and ensure that it is free of errors. As a proofreader you can find satisfaction in offering a service that's in high-demand and provides value and peace of mind to business owners. 
Animal Keeper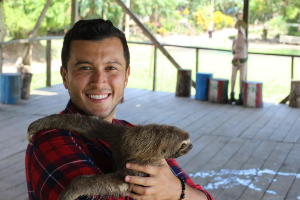 While working closely with other people can at times cause anxiety, animals tend to have the opposite effect. Animal keeping can be a fun job where you get to take care of exotic and domestic animals on a daily basis. Animal keepers can be found in various settings including zoos, animal shelters, and government facilities.
Job duties usually involve feeding, cleaning and maintaining the animals and their exhibits. Animal keepers also usually maintain animal records relating to health, diet, behaviour and overall welfare. This is a great job option for those who don't want to sit at a desk all day, as animal keepers mostly work outside. Of course, for animals lovers, the best part of the job is working with animals all day and even getting to educate people about wildlife and conservation.
Massage Therapist 
Massage therapists aim to ease anxiety and make others feel more relaxed, but the benefits can go in both directions. Massage therapists often find that they feel less anxious when they give massages, and the opportunity to chat with clients can also be therapeutic.
As you gain expertise in massage therapy, you gain a deeper understanding of the human body which can help you on your own health and wellness journey, and in dealing with anxiety.
Massage therapists typically work in a calm and peaceful environment where they can focus on what they do best all day long - without answering ringing phones or dealing with office politics. In addition, many massage therapists are self-employed, allowing them to set appointments around their own schedule. 
Landscape Worker 
Jobs such as landscaping and groundskeeping can be good for people with anxiety since they involve hands-on work activities that can relieve stress and anxiety. Landscape labourers work with plants and materials like wood, tools and machinery. They perform a variety of tasks including laying sod, planting trees and shrubs, installing sidewalk blocks, mowing lawns, and installing sprinklers.
Landscaping work is suitable for people who are physically fit and love to work outdoors. This is a career that is easy to get into, with little or no previous work-related experience required.
Fitness Instructor 
Fitness instructors usually have a lifestyle that is centered around healthy habits including working out and eating well. These activities can be very useful in regulating anxiety, so as you help others feel stronger and better, you'll also be helping yourself.
Job duties involve supporting the development and delivery of fitness programs, assisting members in reaching their individual goals, and ensuring the safety of clients during training sessions. While this job does involve social interaction, it can be fulfilling work that enables you to make a difference in people's lives. 
Technical Writer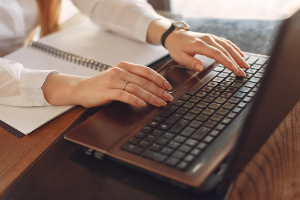 Technical writing is another great option for a freelance writing career that you can do from home. Technical writers typically develop product manuals, how-to-guides, website help sections, and other content that breaks down technical information into understandable digests.
A career in technical writing opens you up to opportunities to gain knowledge about different industries and technologies on the job. It's also a career that's in high-demand since companies always rely on technical writers for web-based product support.
If you have anxiety, it can be comforting to know that technical writing is usually straightforward work where you have a clear process to follow - and you can learn as you go.
Graphic Designer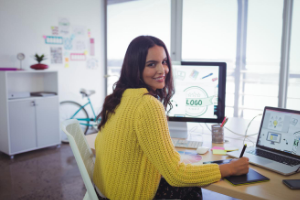 Graphic designers often spend most of the day in a bubble, working alone on creative projects. This could be an appealing career if you have anxiety. Job duties usually involve creating visual elements including logos, original images and illustrations to help deliver a message.
Graphic designers use software to develop the overall layout and production design for a range of media such as websites, advertisements, brochures, magazines and reports.
Working as a graphic designer can give you the opportunity to de-stress by expressing your creativity and imagination. It can also give you the freedom to focus on, and improve your design skills, without having to multitask across various departments.
Medical Laboratory Assitant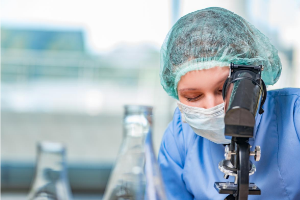 Medical laboratory assistants have the opportunity to get involved in lifesaving work without being in the spotlight. Medical laboratory assistants can work in organizations of types and different sizes including hospitals, private laboratories, community health clinics, and university research labs.
Job duties usually involve sorting, preparing and processing samples that will be tested and analyzed by a medical laboratory technologist or other health professional. A medical laboratory assistant provides vital information that doctors and researchers need to make a diagnosis, cure a disease or even save a life. If you have anxiety, this can be a rewarding career where you can work behind the scenes and know that you're providing a valuable contribution.
Researcher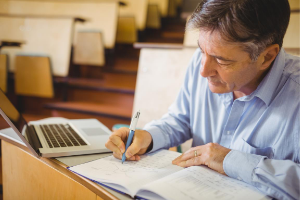 Working as a researcher is another job that opens up learning opportunities in a low-stress environment. Researchers are employed in almost every industry from academia, to finance, science and medicine. Job duties include collecting, organizing, and analyzing opinion and data to solve problems, explore issues, and predict trends.
Researchers often spend huge portions of the day working alone, which can be ideal for people with anxiety. One huge advantage of working as a researcher is that you can choose to work in a sector that interests you. Moreover, within many research institutions there is the possibility of flexible working hours, which can give you an additional level of independence. 
Plumber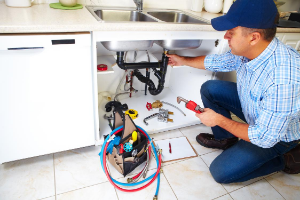 Jobs that allow you to work with your hands can be great for people with anxiety. Plumbers work with their hands and an analytical mind to diagnose and solve problems. Plumbers install, repair and maintain pipes, fixtures and other plumbing equipment in residential, commercial and industrial buildings.
There are many benefits that come with being a plumber such as having a career that offers variety, is always in demand, and is easy to get into with an inexpensive education. Moreover, professional plumbers can always choose to go into business for themselves and create flexibility in their schedule and location - which can include choosing to work close to home.
Data Entry Specialist 
For those with anxiety, data entry can be a simple job that doesn't involve much collaboration with other people. A data entry role involves transferring data from multiple sources into a database and verifying, formatting and editing the entries as needed.
Data entry specialists may take written documents, such as cancelled checks, bills, reports, or other information, and enter it into an electronic data system for storage and analysis. As a data entry specialist, you can typically work remotely and choose your own hours. In addition, there is a low-barrier of entry (no pun intended) for this job and you can often find employment quickly.
Overnight Stocker 
Working as an overnight stocker can be a low-stress route to a career in retail. The peaceful environment of a backroom can be appealing for those with anxiety, and may involve the opportunity to relax and listen to music while stocking by yourself. Overnight stockers perform tasks such as consulting inventory reports, refilling empty shelves, labelling prices, and removing defective or expired products.
Overnight stockers restock shelves outside opening hours, which means they get to avoid rush hour traffic and a crowded store during peak times. There are many other benefits to working as an overnight stocker, such as flexibility during the day, and the higher pay rate that usually comes with night shifts. If you don't mind working at odd hours, taking a job as an overnight stocker could reduce the anxiety and pressure you experience at work.
How Do You Tell Your Boss You're Struggling with Anxiety? 
If you're in a situation where your anxiety impacts your ability to do your job well, you might decide to tell your boss about your anxiety. Always remember that a discussion about your mental health is just as valid as if you were to report a physical health problem. Employers have a legal duty to protect their employees from stresses at work. Discussing your condition can give both parties an opportunity to identify options for support and possible adjustments to your schedule and workload. 
Before you approach your employer, prepare what to say in advance. Writing down what you want to say, (and then ideally getting someone close to check it) can help you organize your thoughts and have a more productive discussion. When you talk to your employer, steer the conversation towards how your mental health is impacting your work and productivity. This helps your employer better understand how to create an optimum working solution. 
Additionally, never feel pressured to disclose every detail of your condition - you get to decide how much you feel comfortable revealing.  Although it could be nerve-racking to speak up about your anxiety, by doing so you may be able to help future employees who find themselves struggling in the same way.
Conclusion
Showing up at work everyday can be a challenge when you have anxiety. But it can become easier when you find a job that matches your needs and personal preferences. Changing careers may require getting certified or building up your skills - depending on the job and your experience level - but it is good to know you have options. Though it might take time, you can find suitable (and even enjoyable) work to support yourself if you find the right fit. 
Related Articles: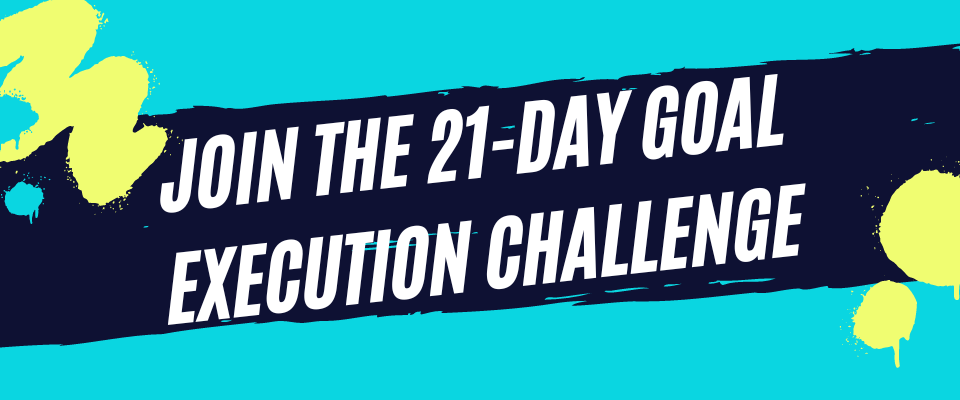 Thanks for reading! If you liked this content, please share below:
May 26, 23 08:35 PM

Need help configuring and optimizing Zendesk? Here are the best Zendesk consultants and specialists to work with online.

May 24, 23 07:08 PM

Need help creating effective and appealing packaging for your product? Here are the best packaging design consultants and experts to work with online.

May 19, 23 06:41 PM

Looking for a linkedin expert to help you optimize your profile or LinkedIn marketing strategy? Here are the best LinkedIn coaches to work with online.