7 Best Visual Thinking Books to Transform The Way You Learn

Are you a visual thinker? Would you like to be? Here are the best visual thinking books that will help you organize complex information in a more appealing way.
If a picture is worth a thousand words, then visual thinking is an area that we should all be paying more attention to. 
Here is a list of the best visual thinking books that will open your eyes to learning strategies and techniques that aren't commonly taught in schools. 
These books will show you how to become a better picture thinker by embracing your imagination and externalizing your internal thinking processes. 
Even if you don't view yourself as someone who usually thinks in pictures, you'll still greatly benefit from checking out these visual thinking books.
Why?
Because they'll provide you with fascinating insights that will help you analyze the way you currently interact with stories and break down complex information, so you can identify areas for improvement. 
Besides, we all need guidance when embarking on this exciting new mode of thinking, much like we did when we learned how to read!
This post may contain affiliate links. Please read my disclosure for more information.
What are the Best Visual Thinking Books?
Here are the best books on visual thinking to add to your reading list:
This popular book examines the concept of visual thinking from an organizational perspective.
It has been observed that by visualizing thought processes within business environments, you facilitate employee collaboration and co-creation, boost enterprise agility, and increase customer engagement.
This book guides you through the basics of visual thinking and drawing so you can start using these skills in multiple everyday business settings.
It also addresses common misconceptions about visual thinking that arise in the workplace, proving that you don't need to have the artistic skills of Van Gogh or the brains of Einstein to start making an impact.
=> Read this book: Find "Visual Thinking" on Amazon here.
"There is no more powerful way to prove that we know something well than to draw a simple picture of it."
The Back of the Napkin is a book by Dan Roam, the author of five international bestselling books on visual thinking and clear communication. 
In this book, Roam develops the argument that a simple drawing on a humble napkin can be more powerful than the slickest PowerPoint presentation. 
He draws our attention to the founders of Southwest Airlines, who first developed their idea in a hotel bar in San Antonio.
Their original business plan consisted of a triangle drawn on a cocktail napkin - three lines connecting Dallas, Houston, and San Antonio.
Building on the examples of innovators across a range of industries - from lawyers to marine drill instructors - Roam teaches readers how to clarify any problem or sell any idea using a simple set of tools. 
=> Read this book: Find "The Back of the Napkin" on Amazon here.
"Blah Blah Blah" is what we say when we're fed up with words. 
When we're sitting in a boring meeting and wishing it would end so we can get some actual work done. 
This book - also by Dan Roam - presents visual thinking as a way to escape the "Blah Blah Blah" of daily life. 
As Roam explains, sometimes we talk so much that we don't think very well. Though words are powerful, we fool ourselves when we think our words alone can detect, describe, and defuse the multifaceted problems of today.
In the book, Roam shares fascinating techniques that allow us to combine our verbal and visual minds in order to make complicated subjects crystal clear and share ideas in a whole new way.
=> Read this book: Find "Blah Blah Blah" on amazon here.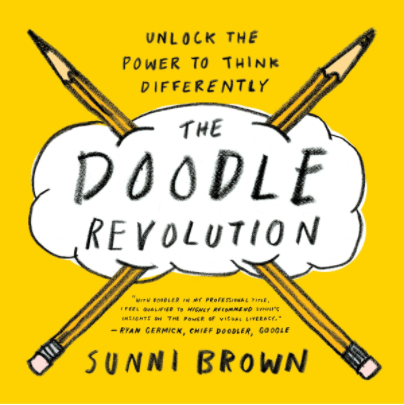 What did Einstein, JFK, Edison, Marie Curie, and Henry Ford have in common?
They were all obsessive doodlers.
In The Doodle Revolution, author and visual thinking consultancy founder Sunni Brown explains how doodling is deep thinking in disguise.  
As a global public speaker, Brown has been named one of the "100 Most Creative People in Business" and one of the "10 Most Creative People on Twitter" by Fast Company. 
In this book, she debunks the myth that doodling is a distraction and demonstrates the power of applying our innate visual literacy.
She'll teach you how to doodle any object, concept, or system imaginable, so you can shift your habitual thinking patterns, solve sticky problems, and create dynamic displays that will engage any audience.
=> Read this book: Find "The Doodle Revolution" on amazon here.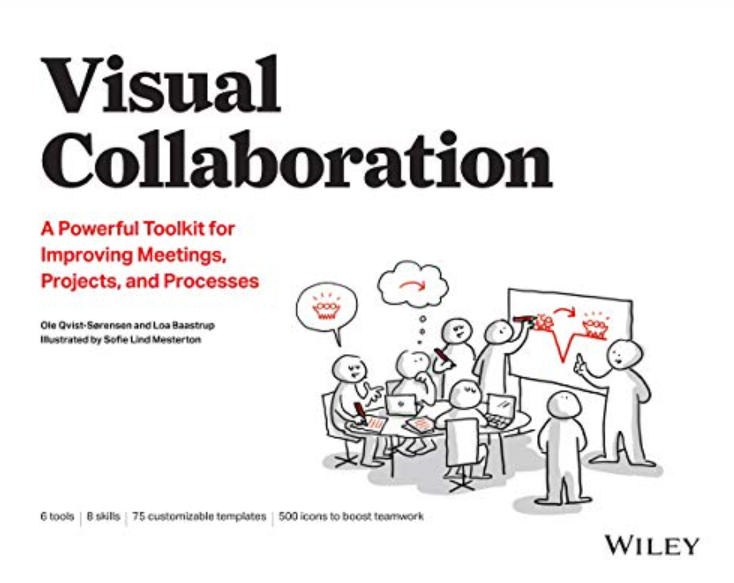 Visual Collaboration is a relatively new visual thinking book that offers a systematic approach to collaborating on meetings, processes or projects.
The authors, Loa Baastrup and Ole Qvist, are internationally-recognized experts in strategy communication and visual facilitation, who have worked with more than 500 organizations including LEGO, IKEA, and the United Nations.
The book will guide you through five key building blocks for visual thinking: 
Discovering your visual language
Designing your collaboration process
Defining key questions
Creating engaging templates 
Preparing to scale

Each building block is accompanied by templates, models, questions lists, and training guides that help both the beginner and the expert in developing visual skills. 
Overall, Visual Collaboration is an inspiring guide that unlocks a new and innovative method of managing complexity for yourself, your team, and your entire organization.
=> Read this book: Find "Visual Collaboration" on amazon here.
6. Gamestorming: A Playbook for Innovators, Rulebreakers, and Changemakers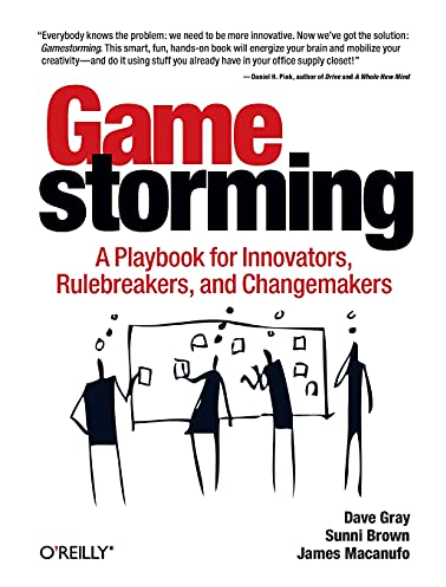 Gamestorming is a book by Sunnie Brown (mentioned previously), Dave Grey, and James Macanufo - the ultimate visual thinking expert trio.
They've teamed together to identify and explore the strategies of some of the world's most innovative professionals, whose teams collaborate and make great things happen. 
As you read, you'll discover how to: 
Identify a problem's root cause and simulate effective solutions
Use team-oriented games to overcome conflict and increase engagement
Improve collaboration and communication in cross-disciplinary teams with visual-thinking techniques
Role-play customer and user experiences to improve understanding 
Shorten meetings and make them more productive
Games and thought experiments are always a good way to get people involved in a project, and this book provides a unique collection of the type of games that encourage engagement and creativity while bringing more structure and clarity to the workplace.
=> Read this book: Find "Gamestorming" on amazon here.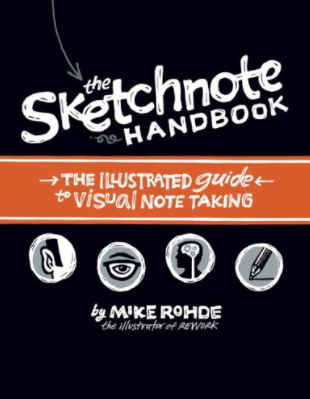 In The Sketchnote Handbook, author Mike Rohde shows you how to capture your thinking visually, regardless of your artistic abilities.
His fun, illustrative writing style walks you through everything you need to sketchnote like a pro, and energizes you to pick up a pen and start implementing what you learn right away.
In addition, Rohde addresses most people's fear of drawing by showing, step-by-step, how to quickly draw people, faces, type, and other simple objects that you'll find handy. 
Not only will this book teach you how to better process the information you hear and see on a daily basis, it will also show you how to actually have fun taking notes!
=> Read this book: Find "The Sketchnote Handbook" on amazon here.
Final Thoughts

Thanks for checking out this post on the best visual thinking books to add to your bookshelf. Hopefully you've found some titles that interest you!
Ultimately, the above books are designed to deepen your understanding of the various applications of visual thinking and guide you in applying the key techniques involved. 
When you learn from the experts and discover new ways to bring creativity and clarity to complex concepts, you'll gain a competitive advantage that will serve you well in many areas of life.
Happy learning!
Related: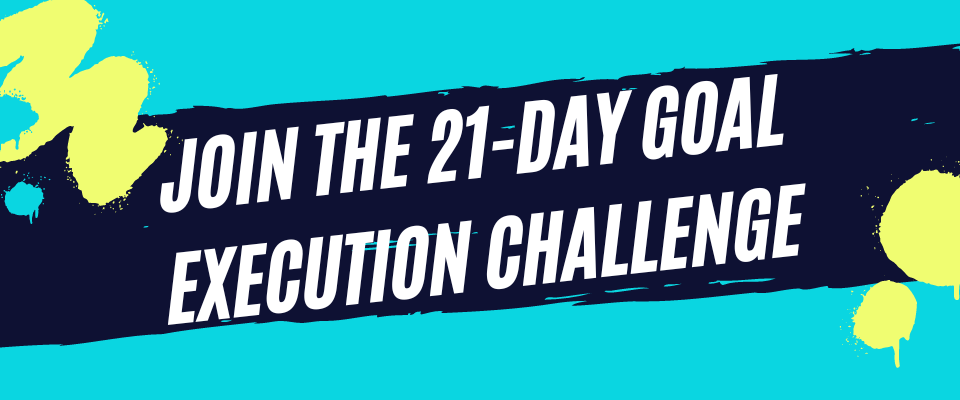 Thanks for reading! If you liked this content, share with a friend:
Dec 09, 23 08:34 PM

Below is a quote from Jhené Aiko's Poetry Book, 2Fish, that is both moving and beautiful. Here's a moment of reflection on the words in the excerpt and the meaning they convey.

Dec 08, 23 08:08 PM

It's an amazing thing to hear a person's life story, read aloud. Here are the best biography audiobooks to give you a peek into different iconic perspectives.

Nov 30, 23 09:41 PM

Would you like to improve your ability to read people? Here are the best body language books that will boost your social intelligence.