10 Best Technology Audiobooks to Listen to This Year (2023)
Here are the best technology audiobooks that allow you to peek into the world of emerging technologies and the historical developments that made them possible.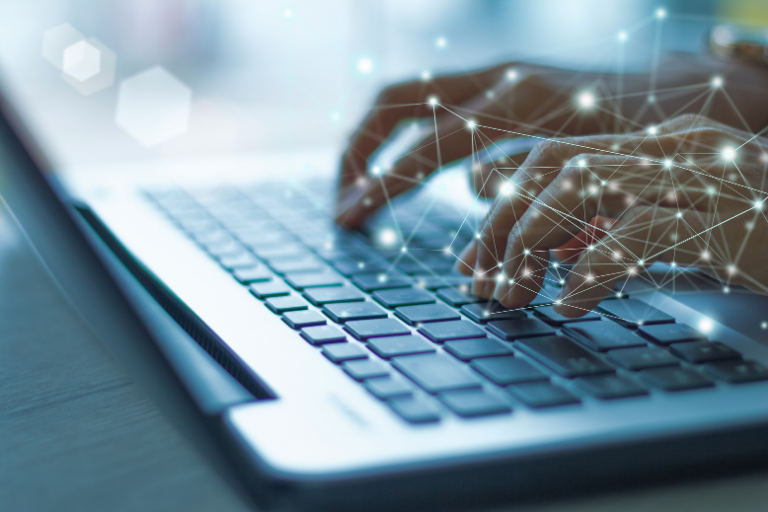 If you're a tech enthusiast, you can likely be found doing one of two things in your spare time: talking about tech, or listening to others talk about tech. 
Here is a list of the best technology audiobooks to boost your expertise in a wide range of exciting areas.
As you listen to and analyze previous technological disruptions, you'll look ahead at the newest technologies that are set to transform our world in just a few years - along with their anticipated implications. 
This post may contain affiliate links. Please read my disclosure for more information.
What are the Best Technology Audiobooks?
Here are the best technology audiobooks to keep you up-to-date on all things tech: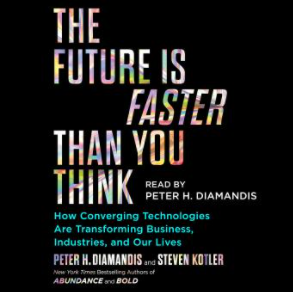 What happens as AI, robotics, and virtual reality crash into 3D printing, blockchain, and global gigabit networks?
What will happen to the way we live and work as the next 10 years of rapid technological disruption affect today's legacy industries?

Technology is accelerating far more quickly than anyone could have imagined.
In The Future is Faster Than You Think, best-selling authors Diamandis and Kotler probe the science of technological convergence and how it will reinvent every part of our lives - taking humanity into uncharted territories and reimagining the world as we know it.
=> Listen to the Future is Faster Than You Think: get the free audiobook.
What Tech Calls Thinking by Adrian Daub is a lively dismantling of the ideas that form the intellectual bedrock of Silicon Valley.
In this technology audiobook, Daub investigates the language and ideas that Silicon Valley uses to explain and justify itself, and explains how many of the fancy new ideas we've come to know are simply old motifs playing dress-up in a hoodie.
As you listen, you'll discover an unusual story, one that captures technology in all its contradictions and innovation, across borders and socioeconomic divisions, from history through the future, beyond platitudes and PR hype, and past doom and gloom. 
=> Listen to What Tech Calls Thinking: get the free audiobook here.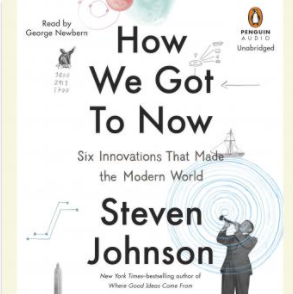 In this audiobook, Steven Johnson traces the history behind various everyday objects of contemporary life, from the moment of invention to their unintended historical consequences. 

In his trademark style, Johnson examines unexpected connections between seemingly unrelated fields, such as how pendulum clocks helped trigger the industrial revolution; and how clean water made it possible to manufacture computer chips. 
Filled with surprising stories of accidental genius and brilliant mistakes, this book takes a new look at the power and legacy of great ideas. 
=> Listen to How We Got to Now: get the free audiobook here.
In the next five years, is estimated that the "smart home" market will reach well over $100 billion, through products that are truly integrated with our cooking, cleaning, entertainment, security, and hygiene habits.
But the reality is that these first-generation "smart" products aren't very smart - yet. We've only seen the tip of the iceberg in terms of capability and how such products can enhance our lives. 
In My Robot Gets Me, leading product design expert Carla Diana describes how new technology is allowing designers to humanize consumer products in delightfully subtle ways. 
Get ready, because your relationship with your "smart" products is about to get a lot more personal...
=> Listen to My Robot Gets Me: get the free audiobook here.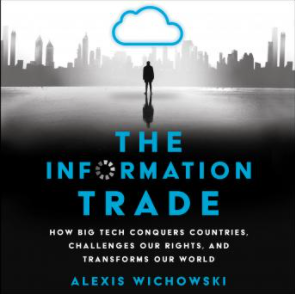 Today's major technology companies - Google, Facebook, Amazon, Tesla, and others - wield more power than national governments.
Because of their rising influence, Alexis Wichowski, a former press official for the State Department during the Obama administration, has called these tech giants "net states."
In The Information Trade, Wichowski combines original reporting and insights from 100+ interviews with technology and government insiders to explore what happens when we willingly trade our personal freedom and individual autonomy for an easy, plugged-in existence.
=> Listen to The Information Trade: get the free audiobook here.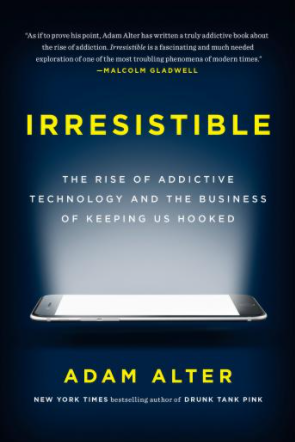 We live in an age of behavioral addiction, where we obsess over all things screen-related, whether it's checking our Instagram likes and Facebook feeds or binge watching YouTube videos and Netflix shows.
It's even been said that half of us would rather suffer a broken bone than a broken phone.
The extraordinary and sometimes damaging magnetism of modern technologies is no accident. 
In this tech audiobook, Adam Alter, a professor of psychology and marketing at NYU, tracks the rise of behavioral addiction, explaining why so many of today's products are irresistible, and what we can personally do about it.
=> Listen to Irresistible: get the free audiobook here.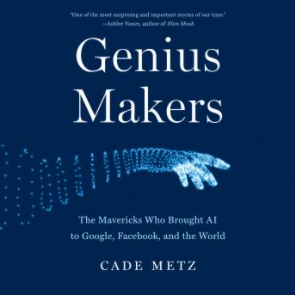 Long dismissed as a technology of the distant future, artificial intelligence was once a project consigned to the fringes of the scientific community.
Until everything changed...
In Genius Makers, you'll find the untold tech story of the people who made artificial intelligence what it is today.

Based on deep and exclusive reporting, New York Times journalist Cade Metz presents an account of the fierce conflict between national interests, shareholder value, the pursuit of scientific knowledge, and very human concerns about privacy, security, bias, and prejudice.
=> Listen to Genius Makers: get the free audiobook here.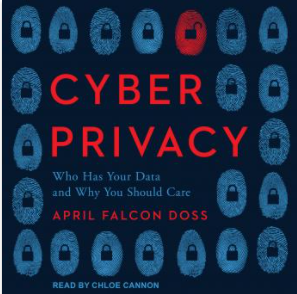 We live in an era of unprecedented data aggregation, where technology is evolving quickly, but laws and policies are changing slowly.
Still, you shouldn't have to be a privacy expert to understand what happens to your data.
In Cyber Privacy, April Falcon Doss, a privacy expert and former NSA and Senate lawyer, demystifies the digital footprints we leave in our daily lives.
She explains how trends in data science, technology and the law impact our everyday privacy, providing the answers to three important questions: Who has your data? Why should you care? And most important, what can you do about it?
=> Listen to Cyber Privacy:
get the free audiobook here
.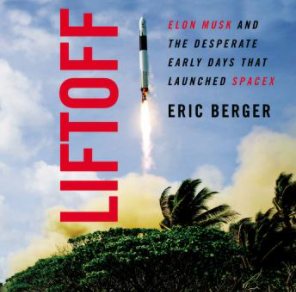 Before it became a major aerospace player, SpaceX was a fledgling startup, struggling to overcome the immense engineering and financial challenges involved in developing a single workable rocket.
In this audiobook, Eric Berger, senior space editor at Ars Technica, takes listeners through the wild early days that made SpaceX. Berger has reported on SpaceX for more than a decade, enjoying extensive access to the company's inner workings.
As you listen, you'll discover the dramatic story behind the historic flights that launched SpaceX - and Elon Musk - from a shaky startup into the world's leading-edge rocket company. 
=> Listen to Liftoff: get the free audiobook here.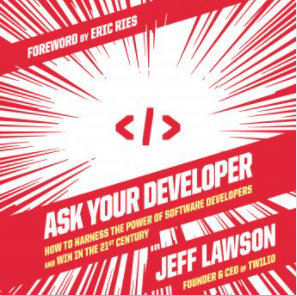 Software developers are highly paid and sought after in our modern, digital economy.
Yet most companies treat them like digital factory workers without really understanding how to unleash their full potential.
In Ask Your Developer, Jeff Lawson - developer turned serial inventor - creates a new playbook for unleashing the full potential of software developers in any organization.
As Lawson explains, developers have the capacity to do more than just grind through rote tasks - they are actually at the forefront of the creative workforce - as drivers of growth, innovation and digital transformation.
=> Listen to Ask Your Developer: get the free audiobook here. 
Final Thoughts
Thanks for reading this post on the best technology audiobooks to listen to in your spare time. Which of these audiobooks do you plan to check out first?
As technology continues to evolve and adapt, it makes sense for all of us to do our best to stay updated on the latest trends.
By listening to the above tech audiobooks, you'll expand your knowledge and gain new insights that will help you become an expert in your industry and community.
This is an ongoing process, because when we combine both past and present technological discoveries, there's never a shortage of things to explore!
=> Get a free technology audiobook of your choice here.
Enjoy!
Related: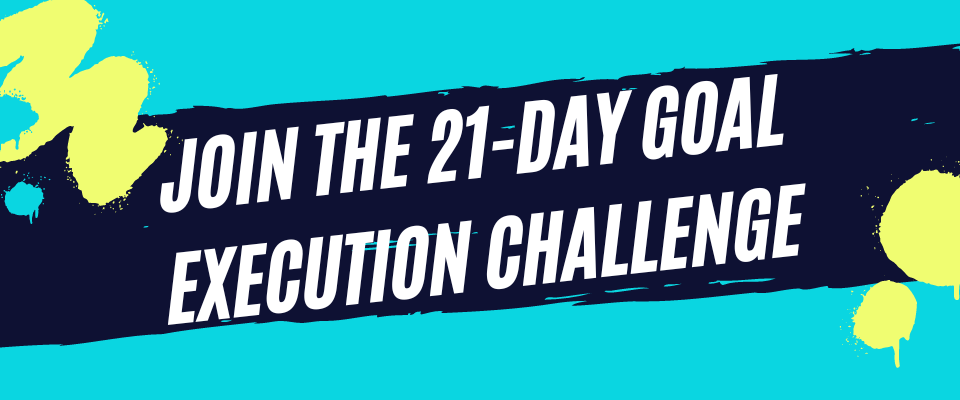 Thanks for reading! If you liked this content, please share below:
Sep 19, 23 07:31 PM

Would you like a stronger mind? Life can be confusing and intense, and that's why training your mind to be stronger than your feelings is crucial.

Sep 18, 23 06:05 PM

Looking for the perfect psychology-themed present for a college student? Here is a roundup of the best gifts for psychology majors.

Sep 16, 23 05:54 PM

Looking for the perfect period table of elements gift? Here are the best periodic table gifts that will spark a reaction from chemistry enthusiasts.