6 Best Confidence Courses Online to Boost Your Self-Esteem 
Here are the best confidence courses online to provide you with the tools you need to overcome your fears and reach out for life's opportunities.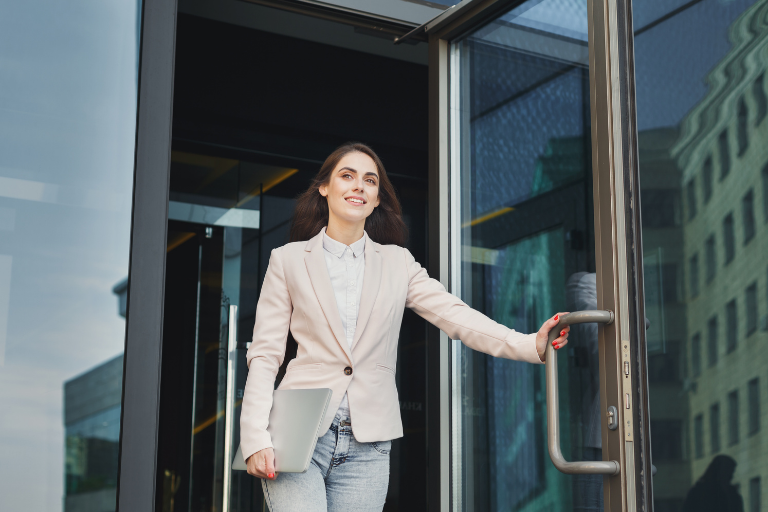 Can you imagine what it would be like to wake up energetically each day, ready to go with a desirable level of confidence in yourself, your social interactions, and your ability to succeed? 
Here are the best confidence courses online to show you how to turn that dream into a reality. 
The courses I've listed below are designed to help you identify your strengths and work on your weaknesses, so you can have a solid basis for confidence in both your current abilities and future possibilities. 
You'll be metaphorically guided by the hand and shown strategies that can help you feel more confident despite the challenges you face, so you can boost your self-esteem in an effective way. 
Note: If you're looking for more personalized support, check out this list of online self-esteem coaches.
This post may contain affiliate links. Please read my disclosure for more information.
What are the Best Confidence Courses? 

Here are the best confidence courses and classes online: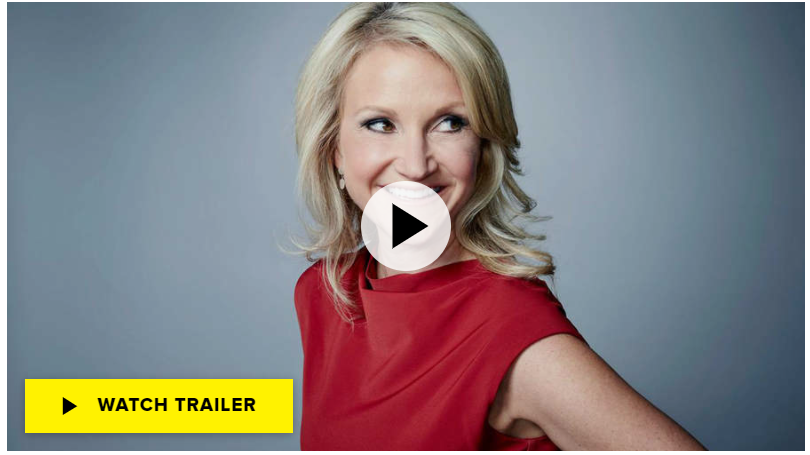 Do you ever get plagued by the dreaded imposter syndrome - the feeling that your accomplishments aren't real and that you're secretly a fraud and a failure?
Do negative past experiences and low self-esteem influence your thought patterns and keep you from seeing positive outcomes?
If so, this confidence class on CreativeLive is for you. 
The class is taught by best-selling author and renowned keynote speaker, Mel Robbins. It will help you:
Understand the science behind how self-doubt affects you.
Learn and discover ways to overcome self-doubt and have fewer negative emotions.
Build your self-esteem and competency skills.
Shed your irrational fears, stop undervaluing yourself, and quiet the inner critic.
Get out of your comfort zone, quiet the negative voices, and stop practicing habits of hesitation.
Stop hiding, being hypercritical, and feeling helpless so you can move forward and discover the path to achieve your creative endeavors.
By showing you how to replace self-doubt with empowering mental scripts, Mel will help you build the confidence you need to realize your dreams, whether it's starting your own business, achieving your weight loss goals, or creating more meaningful relationships. 
Key course features: 
16 Video lessons in HD
5h 8m of class content
Exclusive bonus content
Lifetime access, anywhere, anytime
Streaming and offline access on desktop and mobile
Offline sync with iPhone & iPad apps
100% satisfaction guarantee
=> Enroll in the Build Real Confidence by Mel Robbins online course. 
This highly-rated confidence course on Udemy is presented by Alain W., a social skills and self-confidence expert with over 15 years of experience in the field. 
The confidence strategies included in this course are designed to improve and enhance 3 key areas of your life:

1) Your emotions:
Learn the steps you need to take to feel powerful and confident in every situation 
Overcome your fear of failure
Feel a sense of confidence, purpose & strength
2) Your social interactions: 
Communicate in a more powerful, confident and convincing way
Become more assertive and deal with conflicts effectively   
Approach more people to create new opportunities 
3) Your goals, skills, and standard of living: 
Transform your problems into opportunities
Do what you really want in life instead of conforming to the opinions of other people
Inspire the people you love to live a better life 

Key course features: 
3.5 hours on-demand video
Full lifetime access
Access on mobile and TV
Certificate of completion
=> Enroll in the Unleash Your Confidence online course here.
Confidence for Creatives is a Skillshare class presented by Eugena Washington, a model, actress and entrepreneur based in Los Angeles.
In less than 25 minutes, you'll learn exercises and practices that help you connect with your natural confidence, so you can build up the courage to go after the things you really want.
As the class progresses, you'll have the opportunity to work on an exciting project - creating a confidence kit - which will become a visual representation of your confidence journey.
Class Syllabus:
Introduction 
Class Project 
Let It Go: A Letter
An Account of Personal Brilliance
Choosing an Iconic Image
Creating a Pleasure Playlist 
Drawing a Map of Miracles
Putting It All Together 
Final Thoughts
What you'll need:
Paper
Something to Write With
A Speaker
A Photo of Yourself
=> Sign up and enroll for free in the Confidence for Creatives class. 

The Confidence Life Coach Certification is one of the best confidence courses online for life coaches who are looking for resources to help clients boost their self-esteem.  

As a life coach, it's common to come across clients who have great ideas and potential - and maybe even a solid plan - yet they don't have the confidence to actually follow through with their goals. 
Rather than focusing on "ego boosting" techniques that only make clients feel good in the moment, this course looks into cutting-edge research on the psychology of success and what creates genuine, long-term, unshakable confidence.  
You'll discover how to help your coaching clients: 
Understand the psychology behind self-confidence and true self-esteem
Develop the #1 core underlying belief that unlocks genuine confidence - the growth mindset   
Stop self-sabotage and procrastination by overcoming the 4 traps of self-doubt
Stop feeling socially anxious and dependent on the positive judgment of others in order to feel good about themselves
Develop the confidence they need to actually reach the goals they set for themselves
Overcome paralysis and take action even when they're feeling resistance or fear
Overall, this life coaching confidence program will give you the tools you need to coach your clients to success, but even more importantly, it will boost your own confidence as a life coach by equipping you with strategies you can use yourself. 
Additionally, students who complete this course will receive an official life coach certification from the Transformation Academy. 
Key course features: 
6 hours on-demand video
8 articles
32 downloadable resources
Full lifetime access
Access on mobile and TV
Certificate of completion
=> Enroll in the Confidence Life Coach Certification course here. 
Show Up Like a Boss is an engaging confidence course presented by Beate Chelette, Growth Architect and founder of The Women's Code.
This 10-day bootcamp takes a methodical, business approach to confidence building, helping you develop that skill set in a simple, straightforward way.
In this course, you'll learn how to:
Build strategic relationships with those who can help advance your career.
Improve your visibility throughout your organization by connecting with people outside your department.
Showcase your natural superskills.
Collaborate and support your team members.
Listen to others to gain deeper insights into their needs.
Be diplomatic through your communications.
Get involved in socially responsible volunteer projects to build connections with likeminded people.
As a respected entrepreneur, consultant, and author, Beate's key message is that "there are a million ways to be successful and you only need to find one - yours". 
Whether you're an introvert or extrovert, this course will help you find and harness your own unique strengths so that you can show up like a boss every single day. 
Key course features: 
12 Video lessons in HD
54m of class content
Exclusive bonus content
Lifetime access, anywhere, anytime
Streaming and offline access on desktop and mobile
Offline sync with our iPhone & iPad apps
100% satisfaction guarantee
=> Enroll in the Show Up Like a Boss online confidence course here.

Confidence is especially needed when we put ourselves in front of a camera and digitally connect with an audience. 
Most of the time, being on camera is not about playing a role, it's about being authentic yourself - free from inhibition and fear - and presenting in a way that makes people feel like they know you.
In this online class by speaker and confidence coach Alexa Fischer, you will be guided through the exact skills you need to: 
Overcome your fears and hesitation about being on camera.
Feel confident every time you step in front of the lens so that your energy will instantly win over your audience.
Prepare your material or "script" so each video has a clear purpose and call to action.
Express yourself naturally using dynamic body language while still being yourself on camera.
Make a great first impression by looking your best through tips about hair, make-up and wardrobe.
Set up a great do-it-yourself studio using equipment you likely already own.
Who would benefit from this confidence class? 
Instructors who have built courses and are looking for new ways to engage and grow their fan base.
Content creators who have yet to share themselves (not merely their products, articles and services) with their customers and clients.
Anyone who has longed to leverage video on social media outlets like Facebook, Instagram, and YouTube.
Key course features: 
5 hours on-demand video
1 article
13 downloadable resources
Full lifetime access
Access on mobile and TV
Assignments
Certificate of completion
=>
Enroll in the Confidence on Camera online course here
. 
Final Thoughts
So, are you ready to rock'n'roll? 
Hopefully this list of online confidence courses has helped you find a course (or two!) that appeals to your particular needs. 
Taking a confidence class can be just what you need to get out of a rut and find inspiration to start working towards your goals. 
As you learn from the personal experiences of the course instructors, you'll be encouraged to overcome your own mental blocks and achieve the level of inner confidence that radiates in every aspect of life. 
Happy learning!
Related: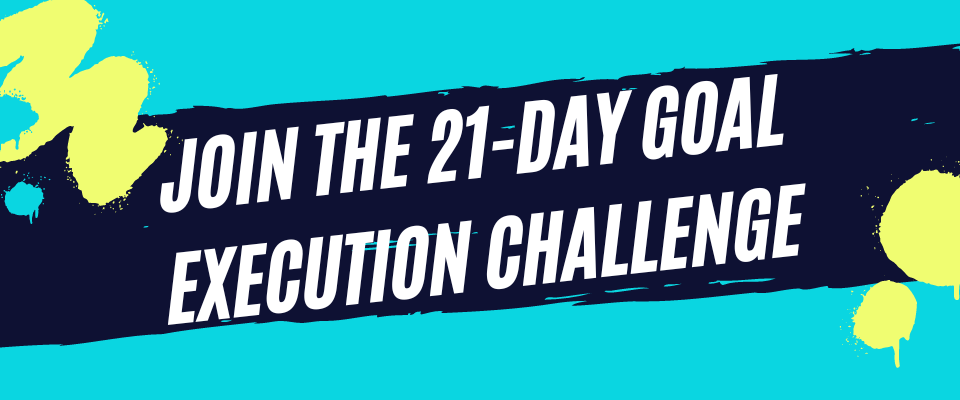 May 26, 23 08:35 PM

Need help configuring and optimizing Zendesk? Here are the best Zendesk consultants and specialists to work with online.

May 24, 23 07:08 PM

Need help creating effective and appealing packaging for your product? Here are the best packaging design consultants and experts to work with online.

May 19, 23 06:41 PM

Looking for a linkedin expert to help you optimize your profile or LinkedIn marketing strategy? Here are the best LinkedIn coaches to work with online.
If you can see this,  please share this post with the buttons below :)