Gifts by Personality Type Guide: 16 Personalities and MBTI Gifts
Looking to get a loved one a gift based on their Myers Briggs/16 personalities result? Here are the best gifts by personality type.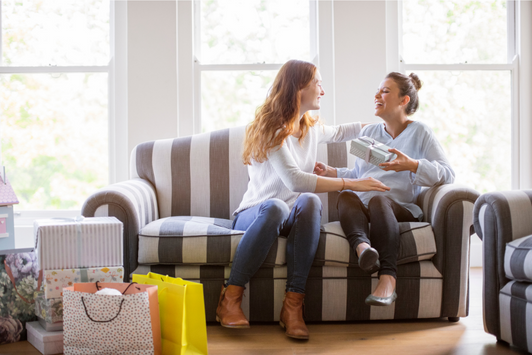 If you're a lover of the Myers Briggs/16 Personalities test, then you likely spend a lot of time thinking about the personality types of the people nearest and dearest to you.
When it comes time to give your loved one a gift, it's no surprise that you want to give them a gift based on their personality type. 
If that sounds right, then welcome my friend, I created this gift guide just for you. 

Below you'll find a list of gifts by personality, one to match each of the 16 personalities in the Myers Briggs framework. 
Besides being a fun way to nerd out in personality typology, these MBTI gifts are a great way to show your loved one that you put extra special thought into their present. 
Since I didn't want this post to be endless I picked what I thought would be the epitome of the best gift for each personality type, but truly the possibilities are endless. 
Hopefully this gives you some ideas to work with! 
This post may contain affiliate links. Please read my disclosure for more information.
Gifts By Personality - Part 1: Introverts
Let's look at the best gifts for each myers briggs personality type, separated by introverts/extroverts: 
ISTP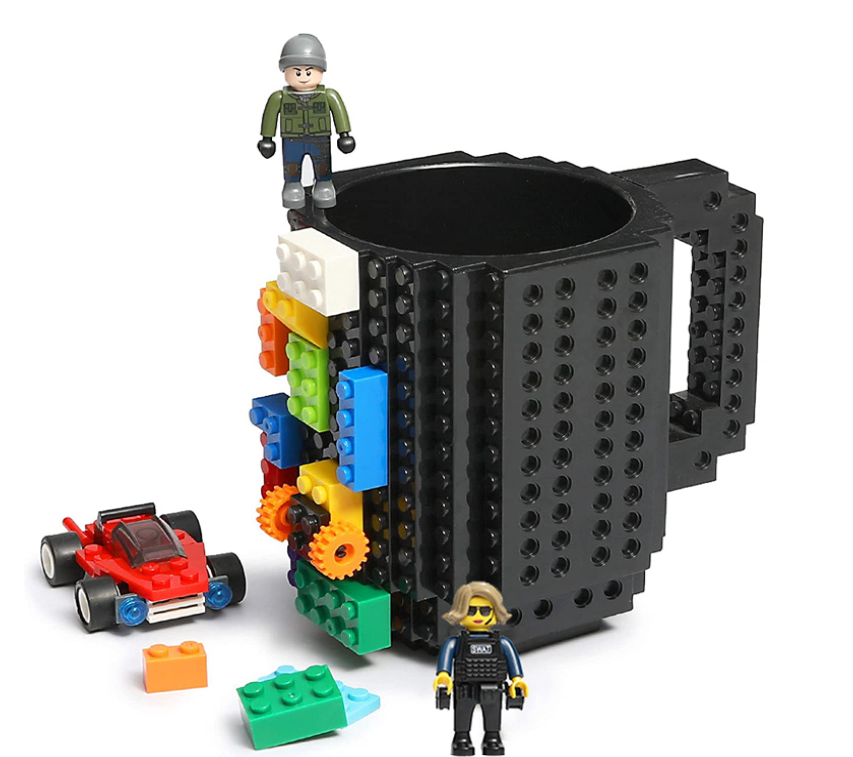 ISTPs are curious experimenters who find no greater joy than in getting their hands dirty pulling things apart and putting them back together. 
Are you thinking what I'm thinking?
Lego! But make it functional...
This Build-on Brick Coffee Mug is a unique and quirky, yet practical gift for ISTPs. 
This mug allows ISTPs to unleash their creativity by building blocks on the side of the mug to customize it exactly how they want it.
Make no mistake - this is not just a gift for kids -  it's an ideal decompression toy for adults who are young at heart.
=> Find this Build-on Brick Coffee Mug on Amazon here.
INFJ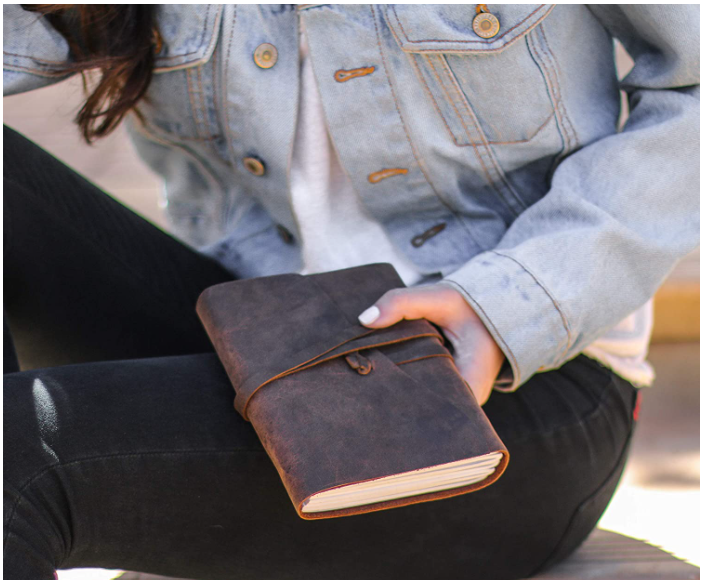 We all love the INFJs in our lives, the social chameleons who love their alone time but can light up a room when the time is right.
INFJs approach life with deep thoughtfulness and imagination, and have a strong desire to leave their mark on the world. 
In view of this, and the fact that INFJs are a J type personality, I thought some sort of planner/journal would be the perfect gift for INFJs...so they can lay out their plans for world domination. 
This beautiful handcrafted journal from Moonster is a pretty good option. It's the perfect writing companion for journal lovers and anyone with a taste for things with an antique or vintage feel.
INTP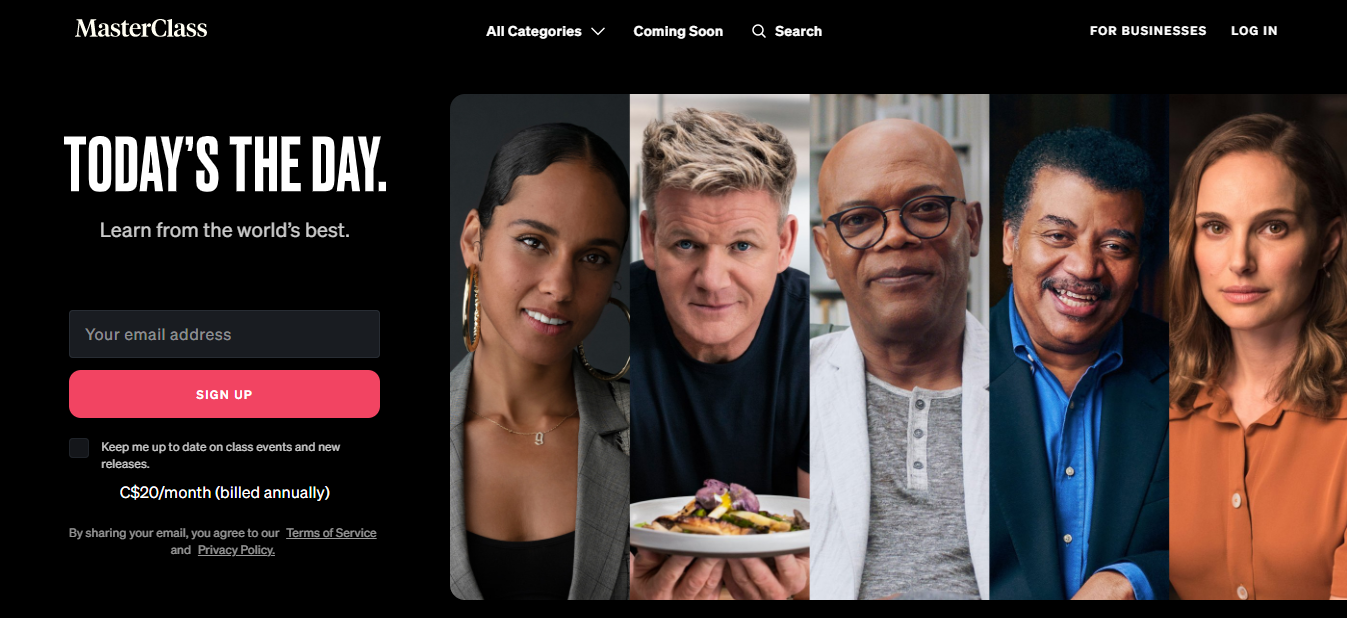 One word: Masterclass.
INTPs are innovative inventors with an unquenchable thirst for knowledge - so Masterclass, the #1 platform for learning from the best of the best in every field - is the perfect gift.
Whether it be in business and leadership, photography, cooking, writing, acting, music, sports and more, MasterClass delivers a world class online learning experience.
I've taken multiple Masterclass classes, and I absolutely love it. 
Here are some reviews of my favourite classes (all the classes are included in the membership):
I've listed this down as a gift for INTPs but I can see multiple personality types who would really enjoy this. 

Note: Masterclass frequently has a 2-for-1 deal, so you can gift it to a friend and gift it to it yourself too.
Related: How to Give MasterClass as a Gift
INFP
INFP's are quiet, open-minded, imaginative individuals...who tend to spend a lot of time at home.
This self care gift set is an excellent gift for a homebody like an INFP.
It contains the following items: 
Luxury micro-fleece blanket
Silky soft sleep mask 
12oz insulated tumbler
100% natural soy wax, scented candles with added natural essential oils
Lightweight and warm fuzzy socks
All-natural oatmeal hand soap
2 handmade bath bombs made from freshly extracted and concentrated plant essential oils
You can find a similar set here for a male INFP. 
Nothing says "I care about you and want you to take care of yourself" like a cozy gift set.
INTJ
INTJs pride themselves on the power of their minds and their ability to think for themselves.
Because they tend to prioritize rationality and correctness over politeness and pleasantries, INTJs may inadvertently come across as rude or even offensive when they're only trying to be honest.
That's why this funny little mug makes the perfect gift for these logical, quick-witted types. 
ISFJ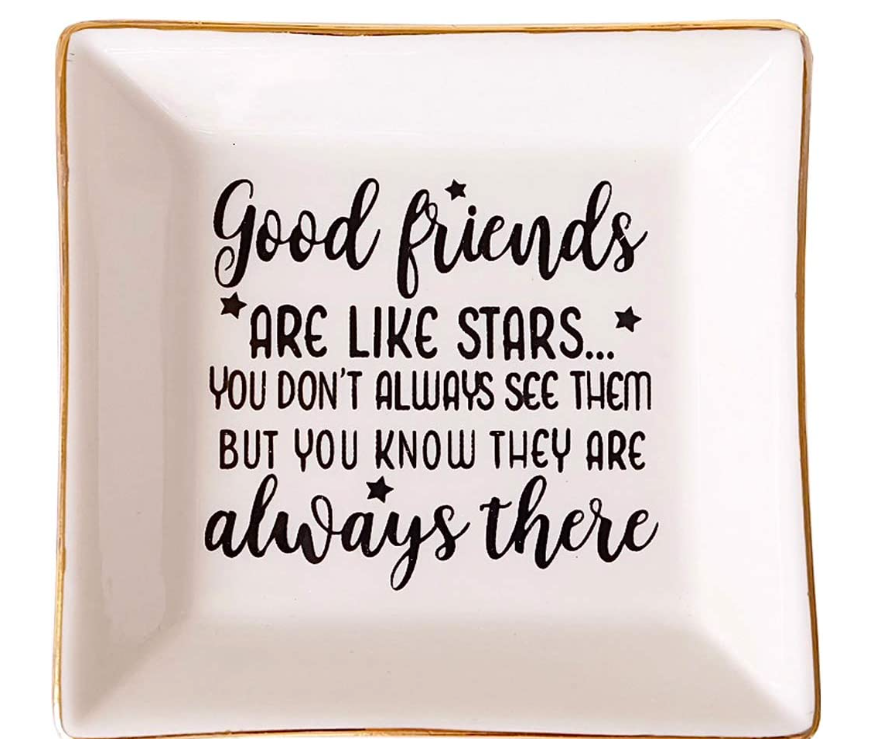 When I saw this ceramic jewelry tray, I instantly thought of the ISFJ personality type. 
ISFJs are warm-hearted and unassuming individuals, engaging with the work and people they believe in with enthusiasm and generosity.
As a feeling type, ISFJs will love any gift that conveys feelings of affection, nostalgia, and goodwill. 
Therefore, any gift that includes a meaningful quote or handwritten message will really touch an ISFJs heart.
This beautiful trinket organizer is a special way to tell your ISFJ friend that you are so glad they're in your life. 
ISTJ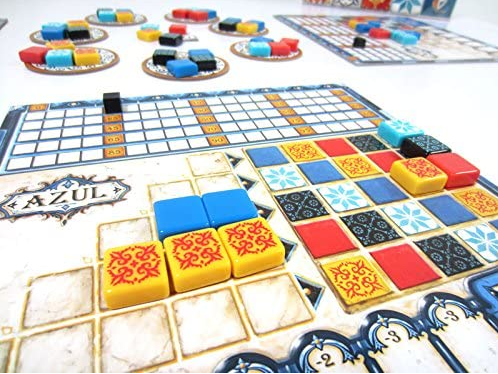 ISTJs are methodical individuals who are able to apply themselves to a variety of situations, picking up and applying new data and grasping the details of challenging situations on the fly. 
Therefore, any sort of strategy board game would make an awesome gift for this personality type.
This is where your knowledge of your friends comes in, to know what games (if any) they have in their collection, so you can pick one that will give them a novel, exciting challenge.
Azul is an enjoyable family board game with many strategic layers, ways of winning, tactics and surprises.
ISFP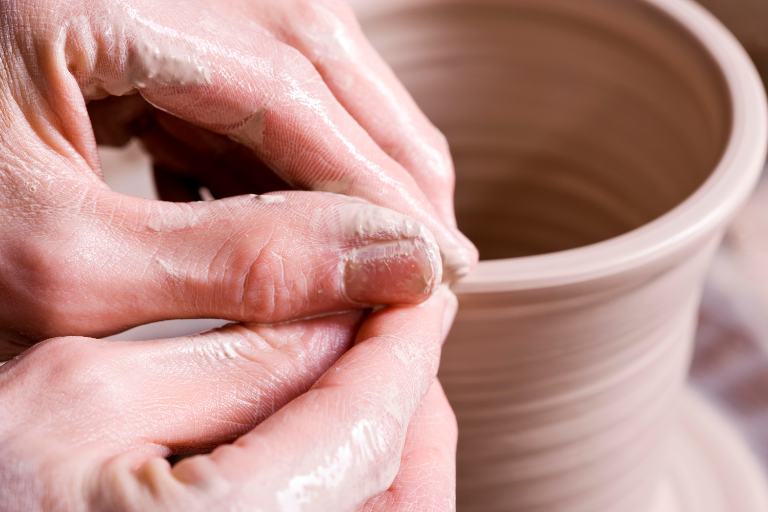 ISFPs are true artists in the sense that they view life itself as a canvas for self-expression.
Driven by creativity and an eagerness to try new things, people with this personality often have a fascinating array of passions and interests.
ISFPs typically enjoy hands-on activities, and gain satisfaction when they can create a tangible result from their efforts.
That's why an experience like a Groupon pottery class makes an awesome gift for ISFPs. 
If you think about it, a pottery class is a gift that keeps on giving.
The main gift is the experience of making the item, e.g. a new coffee mug, but then you also get to take the finished result home later, so you can continue to enjoy what you've made. 
=> Find Pottery Classes in Your Area on Groupon here.
Gifts By Personality - Part 2: Extroverts
ENFJ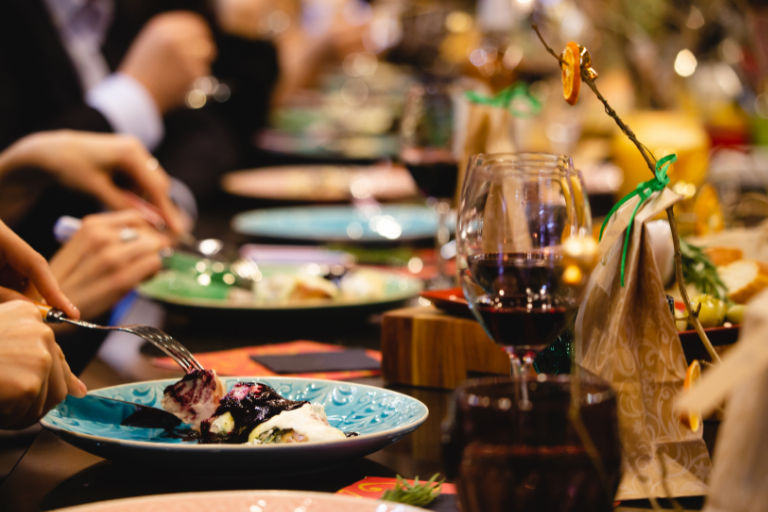 I'm yet to meet an ENFJ who doesn't LOVE food, but hey, maybe I'm wrong...
For this personality type, I think a simple but thoughtful gift like a gift card to their favourite restaurant would be very well received.
This would be an especially great gift for ENFJs because they are social creatures who love to get together with others and have a good time.
A delicious dinner at their favourite location provides an excellent opportunity for ENFJs to build and strengthen good friendships over good food. 
ENTJ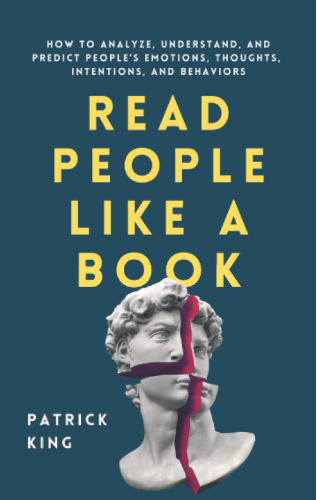 ENTJs are bold, determined leaders who are able to use their sharp minds to achieve their end goal.
However, emotional sensitivity and expression aren't necessarily their strong suit, and introspective ENTJs are the first to admit this. 
Read People Like a Book by Patrick King is an interesting read that would make a great gift for ENTJs.
It's a book that's all about speed reading people, deciphering body language, and understanding human psychology and nature. 
I've read this book and it's awesome - there's even a section that dives into the Myers Briggs personality types.
ESFJ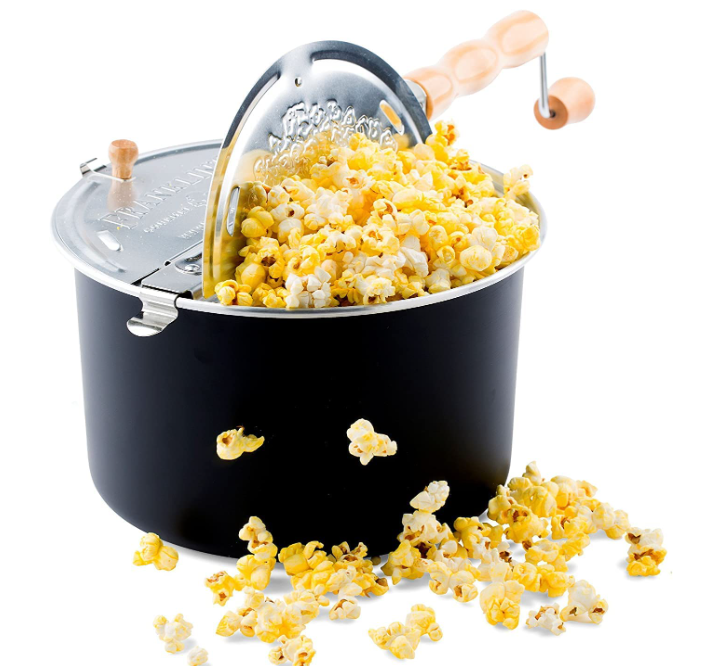 If anyone knows how to throw a party, it's an ESFJ. 
As an attentive and people-focused personality type, they enjoy taking part in their social community and hosting. 
They're the type of people you'll see fluttering around a get-together, making sure that everyone else is having a good time.
That's why a great gift idea for an ESFJ is something they can share with others, like this Franklin's Original Popcorn Popper for example.
Give them something that they can use to make their next movie night a premium cinematic experience for their guests and they'll love you for it!
=> Find Franklin's Original Whirley Popcorn Machine on Amazon here.
ENFP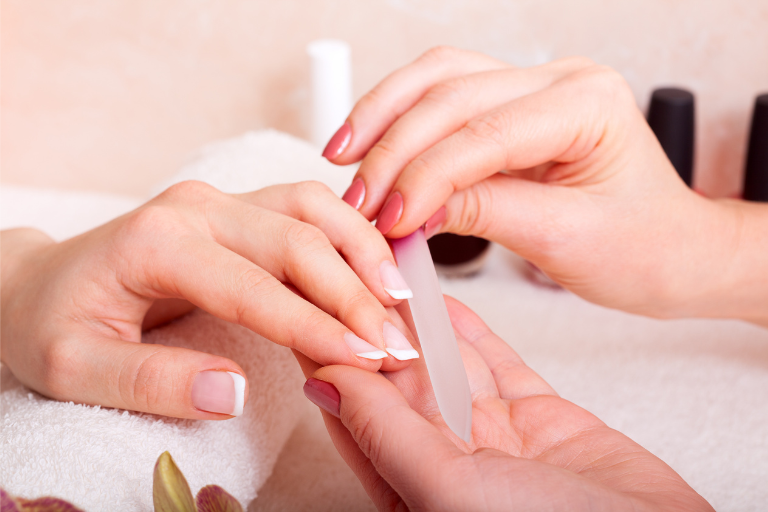 ENFPs like myself have an upbeat, lively approach to life.
We aren't afraid to venture beyond our comfort zones in search of new ideas, experiences, and adventures.
I think any experience-based gift would be a great gift for ENFPs. 
For example, I personally would enjoy a hands-on (excuse the pun) gift like a Manicure.
You can find great deals on Groupon for self-care gifts like this.
ENFPs are definitely more geared towards experiences than material things, so if you can give them an opportunity to try something different and unusual, you're sure to peak their curiosity.
ESFP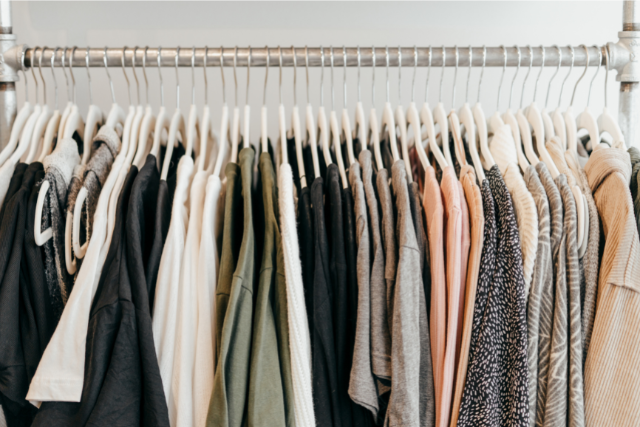 ESFPs are known to have the strongest aesthetic sense of any personality type.
From fashion to interior design, this personality type has an eye for style. 
If you have an ESFP friend or family member, a gift card for their favorite fashion or department store would make the perfect gift.
While getting them one particular item of clothing would be okay, if you give them the freedom to explore and experiment with their personal sense of style, they'll be sure to appreciate it. 
ESTJ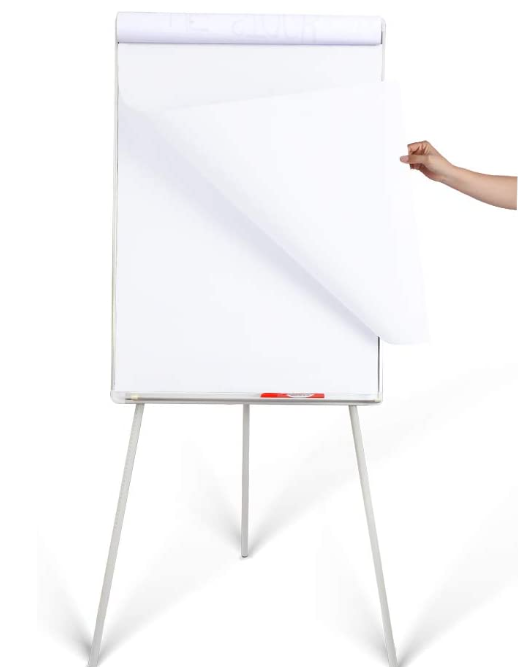 ESTJs are excellent administrators who have an unmatched ability to organize people and things. 
People with this personality type are more than willing to dive into the most challenging projects, improving action plans and sorting details along the way.
But sometimes they need a blank space to lay out all their ideas and plans, especially when demonstrating them to others. 
This Magnetic Tripod Whiteboard on Amazon is a great gift for these organization-focused types.
The markerboard is magnetic and is easy to post notices & write on using dry erase markers. It's the perfect tool for teaching, training, presentations, and outdoor activities.
ESTP
These Premium Sony headphones are a great gift for ESTPs. 
People with this personality type are full of life and energy. There is no greater joy for them than pushing boundaries and discovering and using new things and ideas.
They're sure to appreciate any new toy that they can practically integrate into their daily life.
=> Find these Sony WH-1000XM4 headphones on Amazon here.
ENTP
ENTPs are smart and curious individuals who cannot resist an intellectual challenge. 
So a mentally stimulating activity - like a Groupon escape room - would be the perfect gift for these types.
If you've never heard of them, escape rooms are games in which people are locked in a room in order to solve a series of puzzles within a certain amount of time. Typically the goal is to find the key to unlock the room.
For ENTPs, this sort of activity is right up their alley. 
Nothing is quite as enjoyable to this personality type as analyzing problems from every angle to find the best solutions. 
In addition, as extroverts, this is a gift that they'll love because they'll get to enjoy it with others. 
=> Find Escape Room deals near you on Groupon here.
Final Thoughts
Writing this gifts by personality type guide made me reflect on how amazing it is that there is such a wide array of personality types.
Not only does it make gift giving fun, it also makes life a truly interesting experience, as we learn to interact with people who think and act differently than we do!
Hopefully you've found this article useful, and you've found a few good ideas for MBTI gifts for your loved ones.
Any thought you put into giving your loved ones personality-based gifts is sure to be appreciated, especially when you tell them the logic behind the gift.
...And especially if that friend is a Myers Briggs personality types fan too!
Related: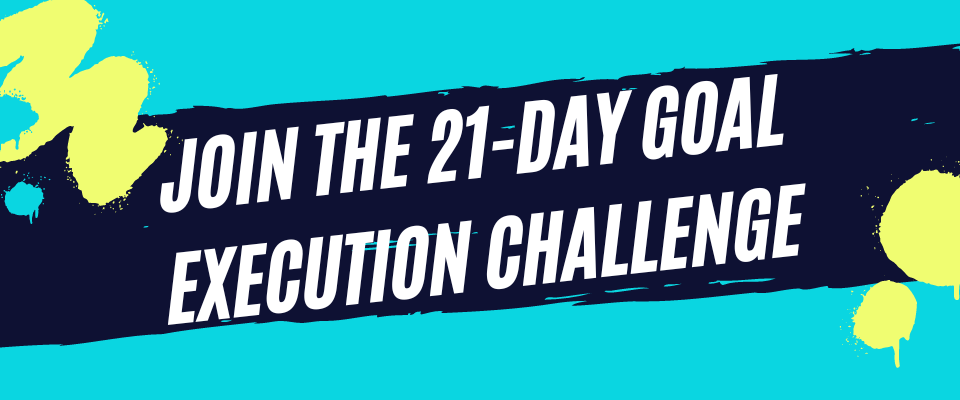 May 26, 23 08:35 PM

Need help configuring and optimizing Zendesk? Here are the best Zendesk consultants and specialists to work with online.

May 24, 23 07:08 PM

Need help creating effective and appealing packaging for your product? Here are the best packaging design consultants and experts to work with online.

May 19, 23 06:41 PM

Looking for a linkedin expert to help you optimize your profile or LinkedIn marketing strategy? Here are the best LinkedIn coaches to work with online.
If you can see this,  please share this post with the buttons below :)