The Best Skillshare Alternatives
What Skillshare alternatives are there for online learners and course creators? Let's review popular online learning platforms that are similar to Skillshare.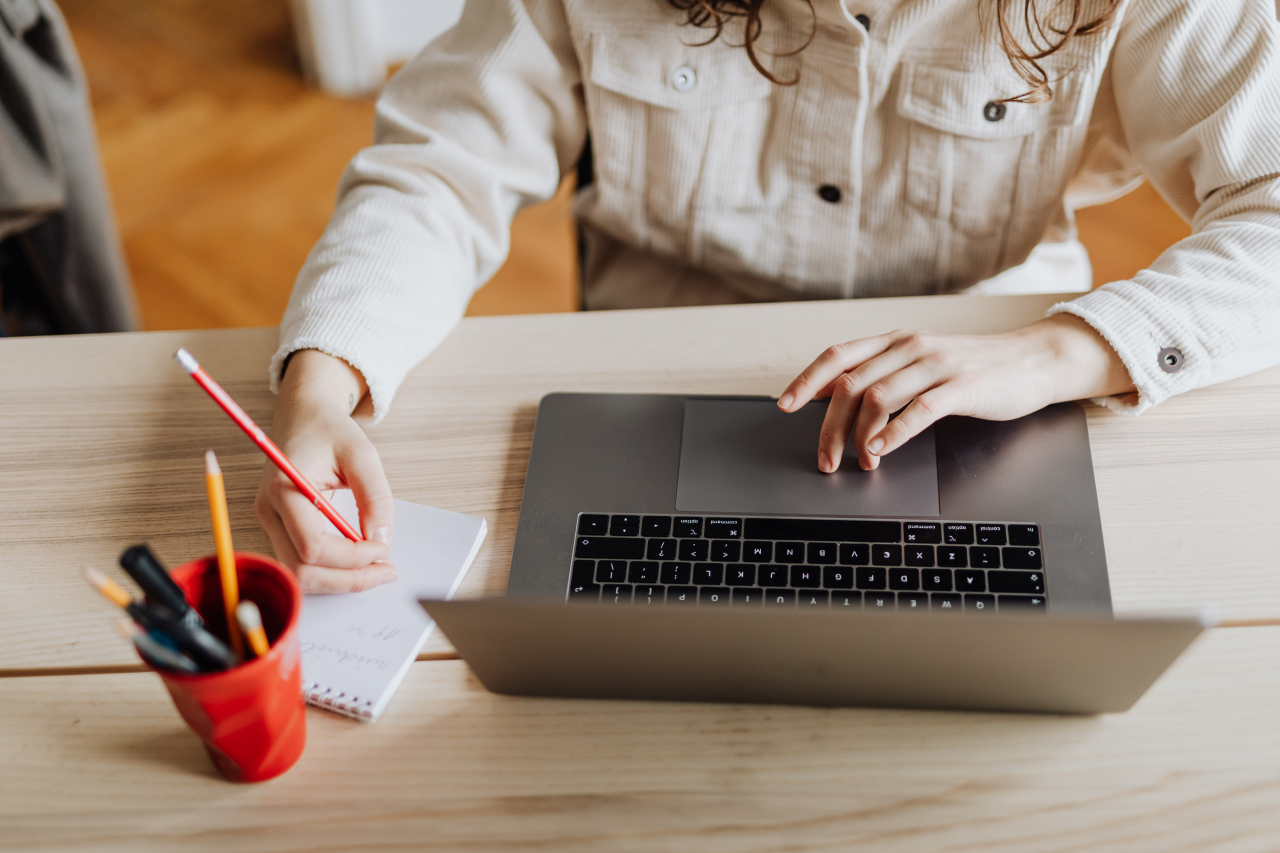 Skillshare is an online learning community where anyone can discover, take, or even teach a class, on a wide range of topics including design, tech, film and photography, entrepreneurship, and more. 
While Skillshare has many useful and intuitive features, there are other popular alternatives that may meet or even exceed your needs and expectations when it comes to an online learning platform.  
Perhaps you've already had a look around the Skillshare platform and experienced the free trial, but you're still looking for more...
Let's explore top Skillshare alternatives that offer awesome and exciting opportunities for both online learners and course creators. 
This post may contain affiliate links. Please read my disclosure for more information.
Why Consider Skillshare Alternatives?
There are many reasons why individuals may search the market to find alternatives to Skillshare. 
Firstly, as an online learner, you may simply be looking for a greater selection of in-depth, high quality courses that match your needs and interests.
Here are some drawbacks of the Skillshare platform: 
Skillshare classes are not available to be purchased individually. The whole platform runs on a subscription-based model, like Netflix. So once your subscription is over, you lose access to all of the courses you enrolled in.
Skillshare classes mostly focus on topics related to design and entrepreneurship, so if you require instruction on more complex academic subjects, you'll likely have to search elsewhere. 
What about course creators who want to sell their courses on Skillshare? 
Skillshare is an attractive online course marketplace. It's a platform that can help you put your knowledge and skills in front of a large audience that's eager to learn.
Yet, it's important to note that course creators are paid a revenue share of Skillshare membership fees, which is calculated based on minutes watched. Unless you're a well-established instructor, earnings on the platform can be pretty low.
That's why it may be better to seek out some of the alternative platforms to Skillshare that we'll discuss below:
5 Top Skillshare Alternatives to Explore
Here are five popular Skillshare alternatives to expand your options:

In my opinion, CreativeLive is the most similar alternative to Skillshare (and one that I personally prefer). 
Somewhat of a hidden gem, CreativeLive is actually the world's largest live streaming education website.
Moreover, the platform is exactly like Skillshare in the sense that the courses are mainly targeted to creative professionals and entrepreneurs. 
Since 2010, over two billion minutes of course instruction have been watched by over 10 million students on CreativeLive.
You'll find 1500+ classes taught by 700+ world-class instructors, across five main categories: Photo & Video, Money & Life, Art & Design, Craft & Maker, Music & Audio. 
CreativeLive is a great Skillshare alternative because the platform has a vast library where you can find classes, buy your favourites, learn at your own pace, and own the classes for life. 
Alternatively, they offer a CreatorPass that provides you with on-demand access to a full range of their classes for as low as $12.42/month, billed annually. As new classes are published every month, the library grows with you. 
I love the flexibility that CreativeLive offers in this way.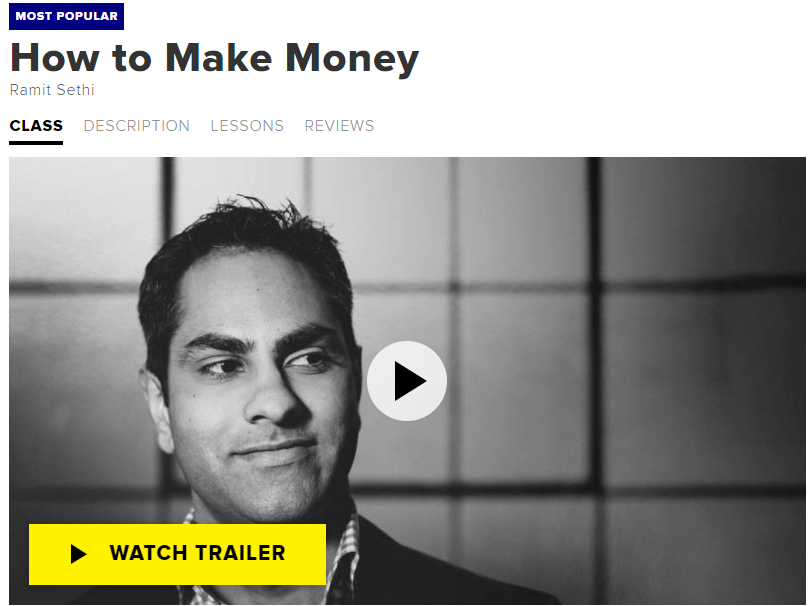 How to Make Money by Ramit Sethi - One of My Favourite CreativeLive Classes.
My favourite CreativeLive classes so far are:
How to Make Money by Ramit Sethi - This class is an absolute game-changer. While it covers the basics of personal finance e.g. spending, saving, investing - the highlights are the insights on money psychology - particularly Ramit's tips on finding your dream job, negotiating your salary, and finding high-value clients that are thrilled to pay you.
Master Your People Skills by Vanessa Van Edwards - This class teaches you 33 key people skills that will make you more memorable, charismatic, and likeable. When you understand human nature on a deeper level, it increases your success in everyday life.
Related: How to Make Money CreativeLive Review
If you're into online learning - and to be honest, even if you're not - you're probably familiar with Udemy. 
Udemy definitely wins over Skillshare when it comes to course variety and selection - there are over 130,000 courses on the platform, taught by 57,000 instructors (including myself). 
You can literally type anything in the search bar from "dog obedience training" to "financial accounting", to "personal branding" and you'll find a relevant course for your needs. 
I also find that the platform is really easy to navigate. The rating system and course descriptions allows you to get a good sense of the quality of a course before you enroll.
In addition, Udemy is known for its frequent sales that allow you to get courses at an affordable price. 
Udemy vs Skillshare - Which is Better For Selling Your Online Course?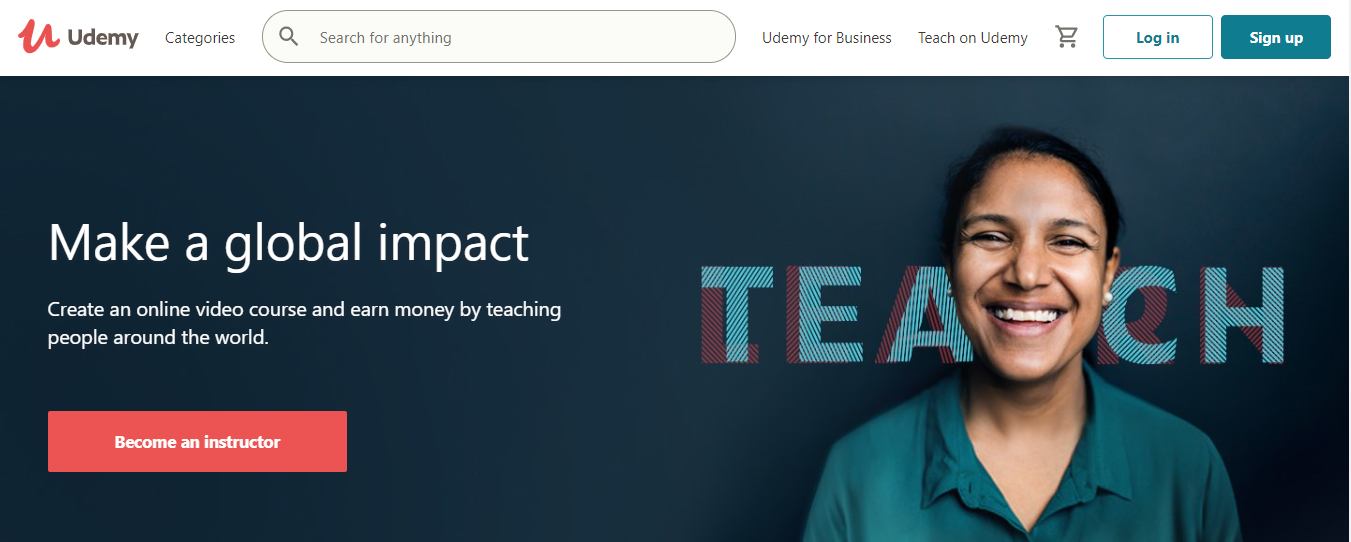 If you're looking for a Skillshare alternative to sell your online courses, I'd definitely consider Udemy.

Unlike Skillshare, on Udemy the money you earn depends on the actual number of courses you sell.
Many content creators find that they make significantly more money on Udemy than Skillshare, even with a smaller course portfolio. 
What are the requirements for Udemy courses?
Courses must have at least 30 minutes of video content and at least 5 lectures or learning modules.
Udemy provides extensive materials to guide you through the course creation process, including a course quality checklist to keep you on track.
You can learn more about becoming a Udemy Instructor here. 
Coursera is a world-class education platform that offers online courses from more than 200 leading universities and companies. 
I absolutely love this platform and could go on and on about all the things they're doing well. 
First of all, their courses are top of the range and are specifically designed to help you get in ahead in your career, through affordable, job-relevant online learning options for individuals and organizations.
Secondly, there's so much variety.
Here's a break down of the different types of programs they offer: 
Guided Projects:  An interactive experience where you learn a job-relevant skill in under 2 hours.
Courses: Courses include recorded auto-graded and peer-reviewed assignments, video lectures, and community discussion forums. 
Specializations: A series of rigorous courses and hands-on projects, to help you master a specific career skill. 
Professional Certificates

: Learn at your own pace from top companies and universities, and earn a widely-recognized credential.
 MasterTrack™ Certificates - Selected modules from Master's programs that are packaged in a more flexible, interactive format.
Degrees - A modular degree that allows you to study online anytime and earn credit as you complete your course assignments.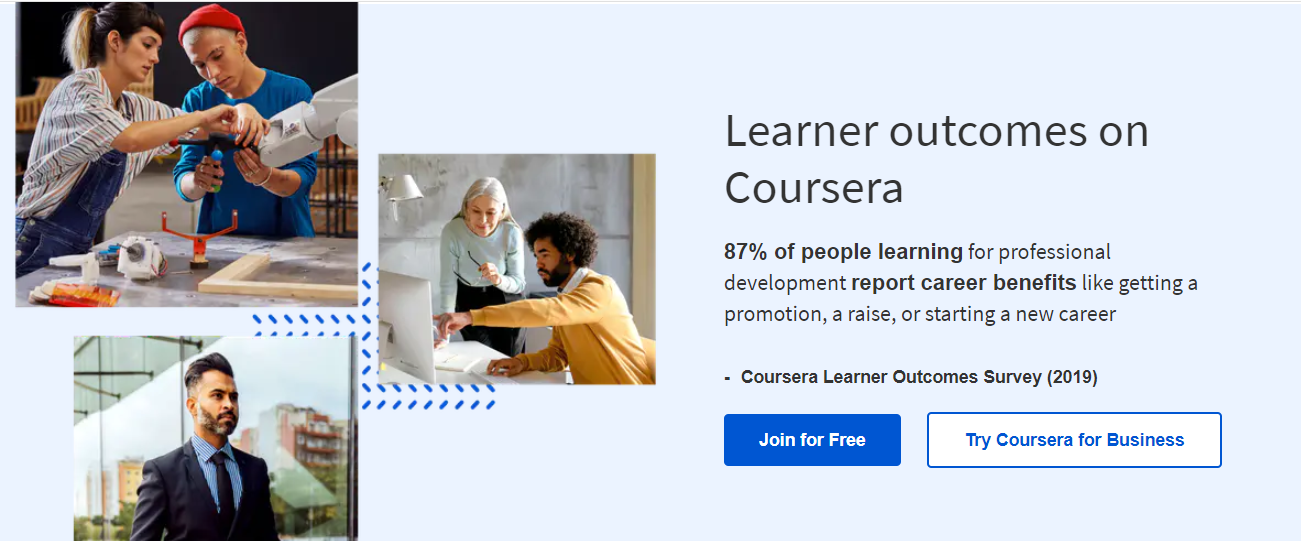 And finally, one of the most-loved features of Coursera is that you can experience most of their courses for free.

They have hundreds of courses that are available to audit at zero cost, unless you choose to purchase a certificate for a small fee; and other courses that offer a free trial.
If you can't afford to pay for a Certificate, you can even apply for Financial Aid or a Scholarship on the course home page. 
Coursera also has an awesome package called CourseraPlus, where you gain unlimited access to 3,000+ projects, courses, certificates and specializations for an annual fee of $399. It's an absolute bargain for the amount of value it includes. 
Overall, Coursera is another Skillshare alternative that I recommend for affordable, high-quality instruction - especially for career-minded professionals and students.

Treehouse is an online platform where you can learn the languages, frameworks, and principles required for the most in-demand careers in tech, for only $19.99/month. 
Once you sign up, you gain access to an entire library of 300+ courses, workshops, and bonus content -  as well as a supportive community of over 50,000 fellow students.
Treehouse uses a competency based learning approach to ensure that when you're done with a course, you haven't just watched a video - you've learned, practiced, and absorbed a concept. 
The platform contains various Tracks or mini-programs, each designed to teach you a particular set of skills. 
Popular tracks include: 
Front End Web Development 
The Treehouse course library features courses in over 20 topic categories: from web design and mobile app development to machine learning, digital literacy, and UX design. 
Treehouse Learning Platform (UX Design Track)
A unique feature about the Treehouse platform is that they also offer a Techdegree - a bootcamp-style certificate program that allows you to prove your knowledge to potential employers. 
The Techdegree is built on the Treehouse learning style, with interactive videos, workspaces, quizzes and more. The goal of the program is to help you build a portfolio, create a network, and become job-ready within a matter of months.
Treehouse currently offers five Techdegree programs:
Front End Web Development
Full Stack JavaScript 
PHP Development
UX Design 
Python Development 
All of the Techdegree programs are $199/month.
Overall, Treehouse is a useful Skillshare alternative that provides specialized resources to help you level up your current career or break into a new career in tech, even if you've never coded before. 
=>
Sign up here and get access to 7 days of free learning on Treehouse
.
Last but not least, we have MasterClass.
In my opinion, MasterClass is a platform that adds a rich, cinematic flavour to your online learning experience. 
The value proposition for this website is simple: Famous people teach you about the thing that made them famous. 
For $15 per month (billed annually), you get unlimited access video lessons taught by 100+ instructors across a variety of categories, including business and leadership, photography, cooking, writing, acting, music, sports and more. 
The curriculum for each MasterClass is designed by the instructor.
Each class includes around 20 video lessons that are 10 minutes long on average, along with an in-depth class workbook, interactive assignments, and community activities.  
Related: How to Give MasterClass as a Gift
Some of the most popular MasterClasses include: 
Timberland Teaches Producing and Beatmaking -  Grammy-winning music producer Timbaland shows you how to collaborate with vocalists, layer new tracks, and create hooks that stick. 
Chris Voss Teaches The Art of Negotiation - Former FBI hostage negotiator Chris Voss teaches you field-tested strategies to help you in everyday negotiations, whether you're aiming to improve your salary, the service you receive, or your relationships.
Margaret Atwood Teaches Creative Writing

- 

Margaret Atwood - one of the most influential literary voices of this generation -  teaches you how to craft compelling stories that remain timeless and relevant. 
Chris Hadfield Teaches Space Exploration - As the first Canadian to walk in space and a previous commander of the International Space Station, Chris Hadfield teaches you what it takes to explore space and what the future holds for humans in the final frontier.
On MasterClass, every class has been designed to be accessible for both beginners and students with some experience in the subject area.
With new classes launching regularly, there's always exciting opportunities to expand your knowledge and ignite new passions, as you learn from the experience of world-renowned experts. 
=> Explore what's new on MasterClass. 
Final Thoughts
There we have it  - a list of five top online learning platforms that serve as alternatives to Skillshare. 
As you likely noticed, there are so many paths that you can explore when it comes to your online learning journey, and it totally depends on your preferences and educational requirements. 
Some of these Skillshare alternatives may include platforms that you've heard of before (but never really experienced) and others that may be completely new to you. 
Why not take some time to browse the options mentioned above, to find and investigate specific courses that match your current goals.
It's also a great opportunity to take advantage of the free trials and discounts that are currently available on each platform right now!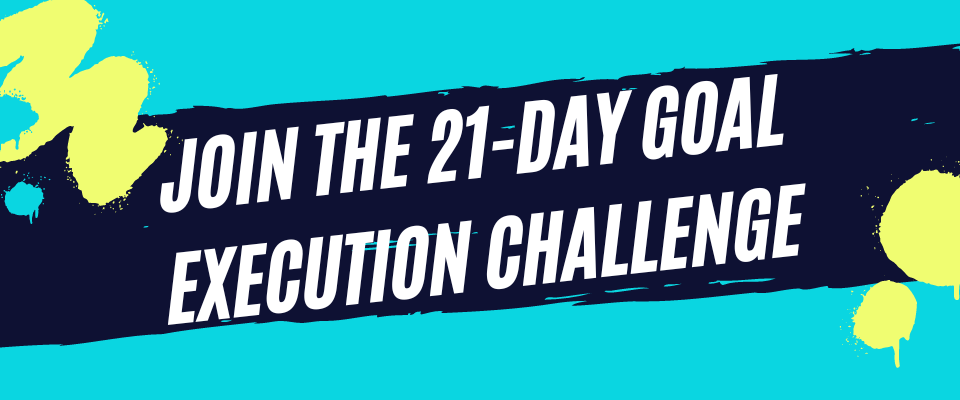 Thanks for reading! If you liked this content, please share below:
May 26, 23 08:35 PM

Need help configuring and optimizing Zendesk? Here are the best Zendesk consultants and specialists to work with online.

May 24, 23 07:08 PM

Need help creating effective and appealing packaging for your product? Here are the best packaging design consultants and experts to work with online.

May 19, 23 06:41 PM

Looking for a linkedin expert to help you optimize your profile or LinkedIn marketing strategy? Here are the best LinkedIn coaches to work with online.