Favorite Quotes
What Good Quotes Mean to Me

I find quotations very interesting things. Depending on their level of seriousness, they can make you laugh or cry. They can make you think deeply about your life and your relationships with others.  I personally love reading and saving quotes for later recollection. They are often wise words of wisdom, phrased in a clever or humorous way.  My favorite quotes can be very different to one another, but they impacted me in some way.

For a few months now, a particular quotes has come into my mind, time and time again. Let me share it with you.

Roli's Favorite Quote (At the Moment)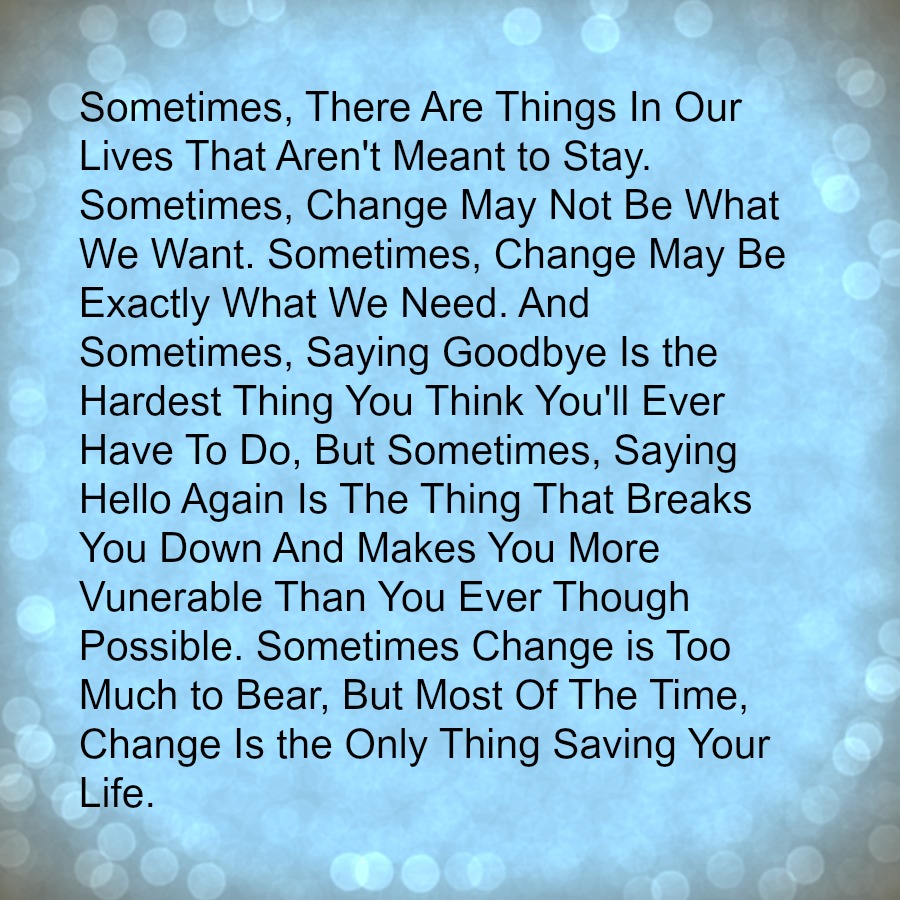 Why I like this Quote

I hope you enjoyed reading my thoughts on one of my favorite quotes!
I first saw this quote a few months before immigrating from the UK to Canada. I was finding it hard to come to terms with this big move, and what it would mean for my life in the future. To be honest, I have always been at least a bit scared of change. But then I was searching up quotes about change, that I thought might make me feel better (as you do). I found this quote and it struck a powerful chord with me. I just read it over and  over again...soaking up a new layer of meaning each time.  It made me just reflect on the fact of how much change we actually experience in our day-to-day lives.
Perhaps, sometimes we take change for granted. But it is a fundamental part of our lives and i guess, our growth and development. This quote told me that sometimes, change is exactly what we need. In the end, it will make us a  better, more experienced person.
So I am very grateful for this quote, although I do not know who originally conceived it.
I hope you enjoyed reading my thoughts on one of my favorite quotes!
Nov 25, 20 02:34 PM

Here is a guide to common law firm interview questions and sophisticated answers - to help you ace your interview.

Nov 22, 20 07:40 PM

Here are the best stress management books to help you regain control whenever you feel overburdened or overwhelmed by life's anxieties.

Nov 18, 20 05:34 PM

Here are the best public speaking books to train you to overcome your fears and speak with confidence and conviction in any situation.
If you can see this,  please share this post with the buttons below :)