Carbon360 GHG Management Certificate Review (Updated 2023)
Looking to enroll in a carbon management certificate? In this review, we'll be exploring the ins and outs of the Carbon360 GHG Management Certificate.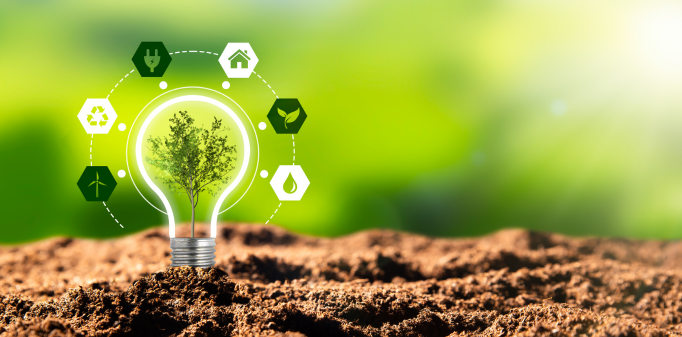 Interested in enrolling in the Carbon360 GHG Management Certificate? Wondering what makes the program unique? In this review, we'll explore everything you need to know before enrolling in the certificate, and the results you can expect after program completion. 
Why Study GHG Management?
GHG management is the process of identifying, measuring, and reducing an organization's greenhouse gas (GHG) emissions.
It involves understanding the sources of GHG emissions within an organization, setting GHG reduction goals, and implementing strategies and actions to achieve those goals.
According to Carbon Footprint.com, Greenhouse Gas (GHG) reporting is now mandated in over 40 countries. 
In addition, around 67%  of all commercial and public tenders now demand and/or assign weight around verifiable climate action.
Implementing GHG management to a globally accepted standard gives businesses credibility and a significant competitive advantage.
By studying GHG Management, you acquire the necessary knowledge to help an organization define, undertake, and report its emissions inventory in accordance with best practice standards.
As a result, you gain in-demand skills and best practice training for a pole position in the green economy.
This post may contain affiliate links. Please read my disclosure for more information.
What is Carbon 360?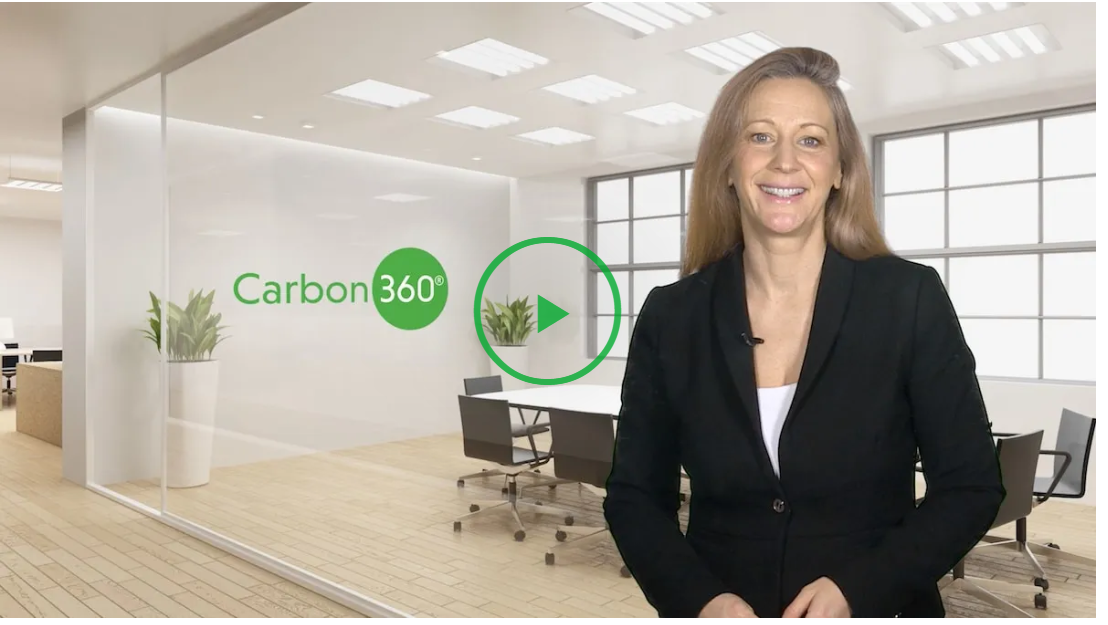 Carbon360® is a global initiative that empowers businesses to train their teams, take control of their emissions, demonstrate carbon accountability, and decarbonize responsibly.
The initiative is certification agnostic and supports and teaches your team to build and retain in-house capacity to confidently self-perform and meet stakeholder expectations without outsourcing or third party commercial certifications.
Carbon360 is an open source solution bringing together training, tools and support true to the GHG Protocol and ISO 14064+, the global standards for mandatory GHG reporting in 40+ countries.
One main benefit of Carbon360 is that it consolidates 1,000s of pages of standards into an easy to follow 8-step process, each supported by on demand videos and curated training materials.
It utilizes the following main elements to support your organization from day 1: 
On demand training – A digital Learning Management System delivers GHG Management training for team members for each of the 8 steps identified in the GHG inventory preparation and reporting process.
GHG Inventory Management Plan – A cloud based web application built for Carbon 360® and validated against the GHG Protocol which incrementally, and at your own pace, builds your GHG inventory Management and decarbonisation transition plan.
Carbon 360® Curriculum –  The curriculum is practically illustrated over 8 Guides. This gives you direct and hands down guidance to all key matters without subscribing to or spending months of studying the standards.
Carbon 360® Navigator – The mothership of all GHG calculator tools…
Carbon 360® Non-profit Carbon Offsetting - Access to a non-profit carbon offsetting infrastructure which provides advice and saves you money.
Climate Connect™ - Access to the Climate Connect™ registry which showcases your climate commitment to like-minded businesses around the world.
Overall, Carbon360 is designed to support teams in GHG Management by equipping businesses with the training and resources to make a complex process very simple.
=> Learn more about how Carbon360 works here. 
What is the Carbon360 GHG Management Certificate?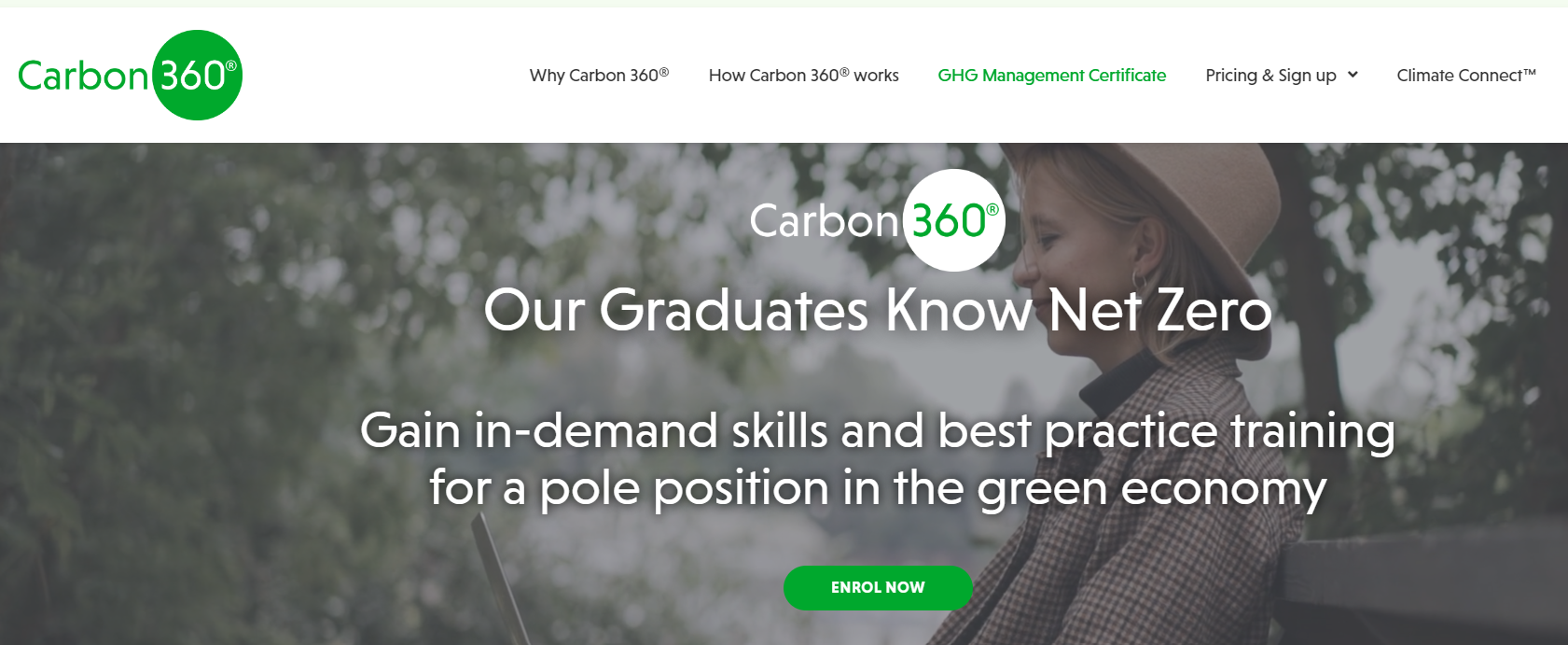 The Carbon360 GHG Management Certificate is a carbon management certificate that's designed to confidently guide students through the 8 key steps of completing a best-practice GHG Inventory Management Plan (IMP).
The program covers a wide range of topical areas related to GHG management, including carbon accounting, emissions reduction strategies, reporting frameworks and Net Zero transitions.
Earning the GHG Management Certificate demonstrates to employers and colleagues that you have a comprehensive understanding of GHG management practices and skills.
In addition, the GHG Management Certificate is recognized as a mark of excellence in the field of sustainability and GHG management.
By the end of the program, you will be able to: 
Help an organization define, undertake and report their emissions inventory in accordance with the GHG Protocol and the Paris Climate Agreement (Scope 1-3 emissions)
Complete a comprehensive GHG Inventory Management Plan from end-to-end
Collect relevant emissions data
Scientifically calculate GHG Emissions using best practice tools
Understand and apply the GHG Protocol, the global carbon accounting standard to report and disclose emissions
Define the scope of and scientifically build an organization's Greenhouse Gas emissions profile
You will also learn to:
Identify key emissions reduction opportunities
Evaluate opportunities using your emissions baseline
Set an organization's net zero emissions and interim reduction targets
Communicate net zero emissions commitment and actions to stakeholders
Select and qualify carbon offsetting projects
Explain and structure a GHG Quality Management System
Understand the value and purpose of internal and external verification and assurance options
The GHG Management Certificate program follows the same steps and training as a corporate client of Carbon 360®, with the main difference being that you will be provided with a fictional company with which to apply and demonstrate your knowledge. 
The course is designed to be completed over a period of 4-8 weeks, with an estimated total of 40 hours of online learning, including the online capstone assignment. This allows participants to learn at their own pace and to balance their studies with other commitments.
Although the estimated completion time is 2 months, students will have access to the Carbon 360® Resource Area for 12 months and are required to complete the program within this timeframe.
=> Download the Program Syllabus from the Carbon360 website here.
Who is the GHG Management Certificate Designed For?
The GHG Management Certificate Program is designed for current and future consultants, managers and anyone interested in taking an active role in GHG Inventory Management.
Whether you work in the private sector, public sector, or non-profit sector, the program is designed to provide you with skills you need to manage GHG emission inventories effectively to a globally recognized standard.
The program requires basic computer knowledge, a decent internet connection, and a working knowledge of and access to Microsoft Excel.
To succeed at the program, you need to be able to learn and progress through the material at your own pace, since it is delivered completely online with tutorial support. All content is delivered in English.
Benefits of the Carbon360 GHG Management Certificate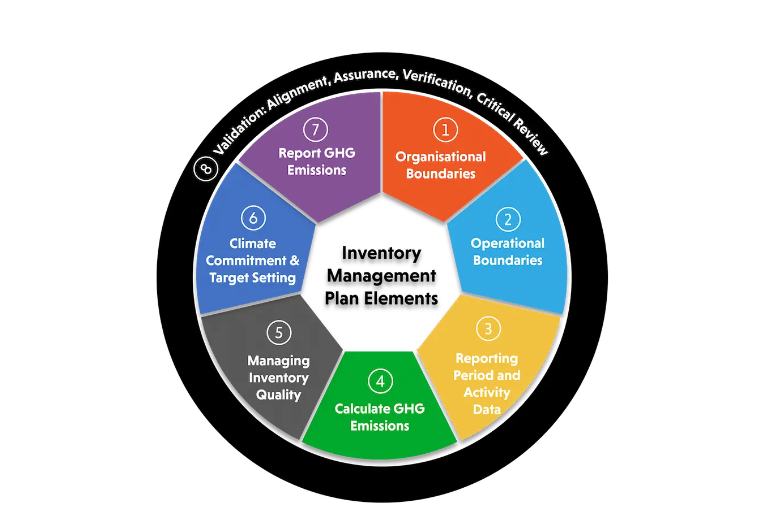 Here are some benefits of taking the Carbon360 GHG Management certificate: 
Gain Green Credential - Employers are increasingly valuing green credentials. 
Demonstrate Net Zero Competence - Taking a carbon accounting certificate like the Carbon360 GHG Management Certificate shows that you have the skills to participate in the transition towards a low-carbon economy.
Climb the Career Ladder - Participate, anticipate, influence, advise, support, manage and govern. Emissions management is an executive-level priority.
Be Ahead of the Curve - Maximize your opportunities. Be ready when others are not.
Be Relevant - Businesses and organizations that are looking to demonstrate positive climate action need guidance, support and direction. Gain the relevant skills to be attractive and relevant.
Conclusion: Is the Carbon 360 GHG Management Certificate Worth It?
If you'd like to pursue a career in sustainability and are interested in gaining the relevant credentials, the Carbon360 GHG Management Certificate is a useful GHG accounting certification to attain.
What if you're an employee already working in the industry? There are still benefits to gain from enrolling in the program. 
Since the Carbon360 GHG Management Certificate is based on the GHG Protocol framework, you will save hundreds of hours that would otherwise have been spent researching the applicable standards and figuring out how to apply them within your organization. 
Conveniently, the program is self-paced and on-demand, so you can plan your study sessions in accordance with your schedule. 
Carbon360 also offers an excellent guarantee - if you enroll in the program and don't find it to your expectations within 30 days, they will refund the full program fee, no questions asked.
=> View the Program Syllabus, Learning Outcomes, Steps and Considerations here. 
Happy learning!
Related: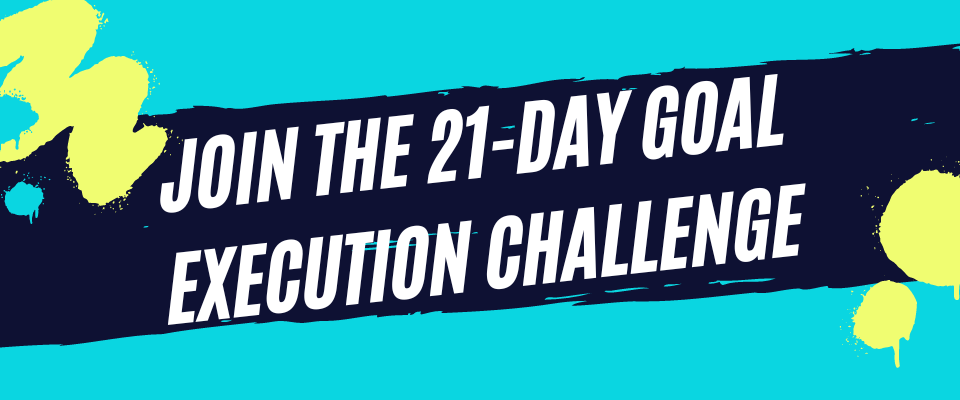 Thanks for reading! If you liked this content, please share below:
Sep 19, 23 07:31 PM

Would you like a stronger mind? Life can be confusing and intense, and that's why training your mind to be stronger than your feelings is crucial.

Sep 18, 23 06:05 PM

Looking for the perfect psychology-themed present for a college student? Here is a roundup of the best gifts for psychology majors.

Sep 16, 23 05:54 PM

Looking for the perfect period table of elements gift? Here are the best periodic table gifts that will spark a reaction from chemistry enthusiasts.