The Best Squarespace Consultants to Hire Online (2023)
Looking for a squarespace expert to help you with custom development? Here are the best squarespace consultants to work with online.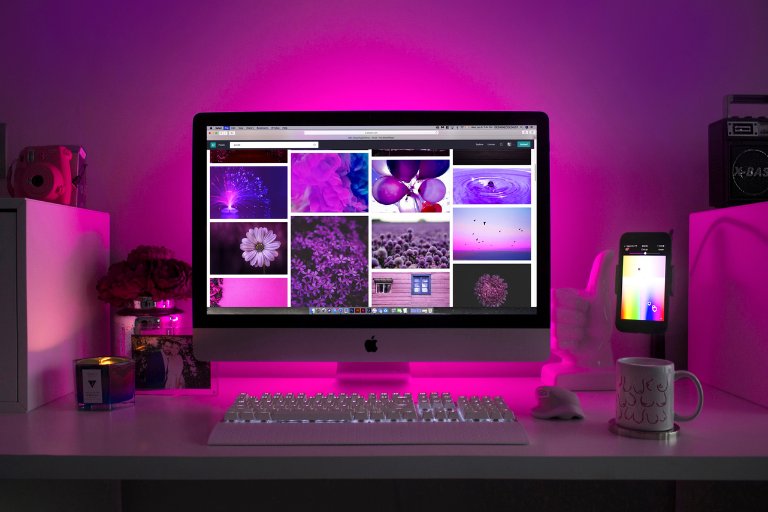 Whether you're just getting started or are an established brand, Squarespace has a powerful website ecommerce builder that can help your business grow. 
Need help navigating the platform or implementing custom Squarespace development?
Here are the best Squarespace consultants online who are experts in executing full site builds, online store setup, search engine optimization (SEO), Squarespace scheduling, site functionality, and much more. 
Whether you need help building a brand new website, redesigning an existing site, adding eCommerce features to an existing site, or migrating a site to Squarespace, these vetted professionals will get the job done. 
This post may contain affiliate links. Please read my disclosure for more information.
Freelance Squarespace Consultants
Here are the best freelance Squarespace specialists to hire for your project: 
Looking for a site for your business, portfolio or project? Feeling overwhelmed at the thought of having to develop your site by yourself? 
Falah A. is a highly rated Squarespace expert on Fiverr Pro.
He can help you design or redesign a stunning and professional Wix, Squarespace or Weebly Website.
Falah and his team have created 200 + sites so far on different freelance platforms.
He specializes in the following categories:
Landing Page
Personal Blog & Magazine
Business or Portfolio
Health & Fitness 
Wedding or Photography
Website for Motivational Speaker
Custom designs from sketches
Packages: 
Basic - Coming Soon Page:
Coming soon Page with signup newsletter form
Standard - Business Website (Most Popular)
 Design or Redesign Website up to 4 Pages - Fully Responsive - Contact Form Integration
Premium - Ecommerce Website (VIP)
Design or Redesign Ecommerce Website up to 9 Pages - Fully Responsive - Up to 10 Products Upload 
Comments from previous clients: 
"I highly recommend working with Falah. From the start, Falah demonstrated a deep understanding of my project needs and delivered results ahead of schedule. Any changes I requested were handled efficiently and with ease. I look forward to working with Falah again in the future."
=> Hire Falah A. for Squarespace Consulting and Design work here. 
2. Asif
Do you need a professional website for your brand, business or personal portfolio but don't have time or enough skill to put it together?
Asif is a website builder & CMS expert with 7 years of experience in website design and development. 
He'll set you up with what you need to start selling and grow your business online whether you need a small update or a full setup.
The final result will be a fully functional website with your own unique style which will represent your brand professionally. 
Key features: 
High-converting landing page
Full functional eCommerce
Portfolio, Blog, Personal CV
Membership, Restaurant & Podcasts
SEO friendly Design
Real Estate, Community & Non-Profits
Scheduling, Weddings & Events
Packages:
Basic
High-converting landing page + 4 simple pages 
Standard
Up to 5 standard pages for small business + blog, portfolio & eCommerce
Premium
Up to 10 pages with custom features + full functional eCommerce
Comments from previous clients: 
"Asif was incredible to work with. He was very open to discussion to meet our specific needs, and despite the simple nature of our project, was able to deliver something that still exceeded our expectations. I highly recommend checking him out if you need to give your Squarespace website a fresh coat of paint." 

=> Hire Asif for Squarespace Consulting here. 

Sharon R. is an experienced web designer who specializes in Squarespace, Wordpress and Wix. 
Over the past 13 years, she has worked with a wide variety of clients across a range of industries, including fashion and beauty brands, architects and artists, health and wellness professionals, tech startups, finance, biotech and more.
Sharon will take your project from concept to completion. She'll also be able to help you redesign and restructure content for an improved UX and offer updates, maintenance and training.
Sharon's design aesthetic is minimal and modern and her design approach is proactive and client driven. Her goal is to deliver websites that enhance your message and generate maximum engagement with your intended audience.
She offers 30 and 60 minute consultation sessions to cover the following: 
Website review with suggestions on how to improve your design or UX (User Experience)
Zoom training to empower you to feel more confident updating your site
Helping you prepare for a new design and recommending which CMS tool is best for you (WordPress, Squarespace, Wix, Shopify, etc.)
Comments from previous clients: 
"What started as a one time consultation for design advice turned into a complete site build. The compliments and feedback I get on my site are never ending.
Sharon created a gorgeous, original and unique e-commerce store for my business and patiently walked me through the process from beginning to end until I was comfortable with everything. I will be working with her again in the future, hands down!!!"

=> Sign up for a Squarespace consultation session with Sharon R. here.

Ekaterina V. is a Squarespace website designer, branding expert and a founder of design studio Le Petale.
She offers design and branding services to a range of businesses; from fashion designers and bloggers, to design agencies and creative professionals.
In a competitive market, it is often the smaller details and visual touches that take your online space to the next level. Ekaterina's products are minimalist yet visually striking, designed to tell a story and showcase the talents of her clients.
Ekaterina offers the following services: 
Squarespace Website Design & Development
E-commerce Website
Shopify Website design
Custom CSS, Plugin Installation
Squarespace Coaching Session
Custom Branding: Logo Design, Brand Strategy, Visual Identity and Brand Guidelines
Print & Stationery Design
Figma, Photoshop
Comments from previous clients: 
"Ekaterina is an outstanding web designer - she is sharp as a knife, is value-driven and detail-oriented. She took our old website and elevated the design to the next level. We couldn't be happier with the results!"
=> Hire Ekaterina as a Squarespace Consultant and Designer here. 
Want more traffic for your Squarespace website? 
Zima Media is an SEO agency that has helped over 2,000 clients in 30 industries, and in 80 countries.
Their team operates remotely from Chicago, Paris & Spain, and they have been featured on Fiverr, CNBC, Time & Business Insider.
As part of their SEO campaigns, they'll help you do the following:
SEO Setup - Register your site on Google so it fully appears in search results
Website Audit - Find the important issues affecting your rankings
Keyword Audit - Audit your current portfolio and find missed opportunities
Competitors Keyword Gap - Discover your strengths, weaknesses, and missed keywords
Keyword Research - Perform comprehensive research and make content recommendations
On-Page SEO - Optimize your titles & meta descriptions to make the best impression on Google
Content (Premium only) - Write fresh blog content that will attract more visitors
Video Reporting -They'll share everything they do to improve your rankings
Zima Media does not acquire low-quality, purchased backlinks for your website, as it's against Google Webmaster Guidelines. Instead, they focus on growing your natural backlink profile by ensuring you have high-quality content.
Packages
Basic:
SEO SET UP: Setup + Audit + Keyword Research + 5 Pages Optimized
Standard
SEO SET UP: Setup + Audit + Keyword Research + 10 Pages Optimized
Premium
SEO SET UP: Setup + Audit + Keyword Research + 10 Pages Optimized + 1000-Word Blog
Comments from previous clients: 
"I cannot be more positive about Zima Media. The communication was perfect from the start to the end. The report was everything we expected and more. I loved the video explanation! They gave us a good understanding of what to still improve and work on. I definitely recommend!"

=> Hire Zima Media for Squarespace SEO consulting here.
Final Thoughts
Setting up your website on your own can be overwhelming, especially if you're not technically savvy. However, you don't have to do it on your own!
When you work with one of the Squarespace consultants above, you'll be in the hands of a qualified expert who will be able to guide you through your project from start to finish. 
Happy collaborating! 
Related: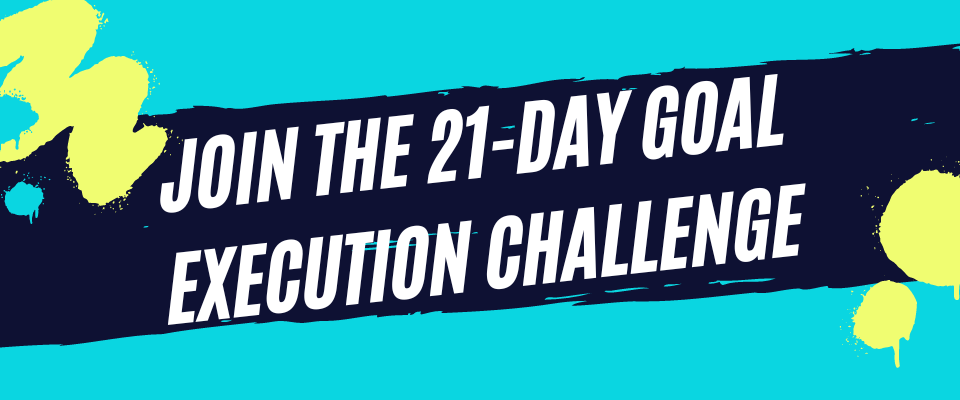 Thanks for reading! If you liked this content, share with a friend:
Dec 09, 23 08:34 PM

Below is a quote from Jhené Aiko's Poetry Book, 2Fish, that is both moving and beautiful. Here's a moment of reflection on the words in the excerpt and the meaning they convey.

Dec 08, 23 08:08 PM

It's an amazing thing to hear a person's life story, read aloud. Here are the best biography audiobooks to give you a peek into different iconic perspectives.

Nov 30, 23 09:41 PM

Would you like to improve your ability to read people? Here are the best body language books that will boost your social intelligence.